Toyota Camry has produced several cars over the years, making the brand one of the world's most popular and reliable car brands. Toyota Camry offers one of the best prices, their cars are durable, and the interior and exterior of the cars are sleek. However, there are several Toyota Camry years to avoid as people have complained about recalls and some other issues.
The Toyota Camry years to avoid include 2007, 2008, and 2009 years. These models have a glitchy transmission that causes the vehicle to stall and shake while in motion. Car owners also complained that on some days, the car won't start which is linked to a faulty battery. 
If you are planning to buy a Toyota Camry and you are thinking of which year to buy and which year you should avoid, then you are at the right place. In this article, we have highlighted every important thing you must know about the different years of the Toyota Camry. We'll reveal how far the Toyota Camry has come, the cars they have produced, which ones are worth the hype and price, and which ones you should avoid.
Toyota Camry
According to several reviews, Toyota Camry is a cost-effective vehicle and among the top ten cars. It launched its first car in Japan in 1980 and entered the US market in 1983. Since then, there have been eight generations of the Toyota Camry, and you will find the details about each generation below.
First Generation (1983-86)
The first generation Toyota Camry was a front-wheel-drive vehicle with a 5-speed manual transmission. These vehicles can accelerate from 0 to 60 MPH within 13 seconds and have an all-time speed of 108.2 MPH. It has two different body styles which allow users to choose. It is the best choice if you like to drive in style and elegance because it comes with a sleek sedan, is spacious inside, and the interior is beautiful.
Second Generation (1987-91)
Introduced between 1987 and 1991, the brand did not significantly change the vehicle's body style. Still, this generation came with several options that were not in the previous generation. The second generation of the Toyota Camry came with a V-6 engine option and a four-cylinder base engine that produced 130 horsepower.
It has an all-wheel-drive system and a 2.5-liter V-6 engine that produces 160 horsepower. The hatchback replaced the hatchback with the wagon body style, creating comfort and ease for the driver and passengers. The second generation has more space inside and is sleek too.
Third Generation (1992-1996)
The vehicles of this generation cemented Toyota as one of the most reliable car brands in the world. It is the last generation of Camry with a station wagon modification sold in the United States. It came with notable cosmetic changes, smooth insulation, a rounded appearance, and a sizeable overall impression.
This generation underwent a thorough process to prevent road noise and increase user comfort. The third-generation Toyota Camry has a better AC; it comes with a 4-speed automatic transmission and a four-wheel steering system. Apart from the 2.2-liter four-cylinder engine that was standard, the 3rd generation Toyota Camry also has an optional 3.0-liter V6 engine.
In addition, the multipoint fuel injection system replaced the carbureted system.
Fourth Generation (1997-2001)
The fourth-generation Toyota Camry has a sleeker appearance and more aerodynamic lines. Camry eradicated the station wagon in the US market for this generation, and the vehicles now have a new look.
This generation of Toyota Camry introduced two new models of engines that users can choose from: the 2.2-liter, four-cylinder engine that produces 133 horsepower and another 3.0-liter V6 engine that makes 194 horsepower.
The fourth-generation Toyota Camry has a 4-speed automatic or 5-speed manual transmission you can choose. This generation of Toyota Camry has an elegant modern style and top reliability. The fourth-generation Toyota Camry is one of the first to become the best-selling car in the US.
Fifth Generation (2002-2006)
The fifth-generation Camry paved the way for a brand new platform, a sleeker appearance, and a more reliable sedan when compared with the previous generation. This generation Camry is more extensive, while you will still experience the usual performance and gas mileage of the previous generation.
People purchase more of the fifth-generation Camry than the previous ones, making it the best-selling Toyota Camry in the US for several years. The Toyota Camry of this generation maintained the 4.0 liter and V6 engines that produce 152 and 186 horsepower, respectively, depending on the vehicle you want.
The car has a beautiful exterior design, more space to stretch your legs inside the vehicle, and an advanced navigation system to make driving easier.
Sixth Generation (2007-2011)
With the sixth-generation Toyota Camry, you have multiple options when selecting your four-door, five-passenger sedan. The sixth-generation Toyota Camry has four trims: CE, LE, SE, and XLE. The standard feature is the four-cylinder, 2.4-liter engine that produces 158 horsepower. If you want a larger vehicle, you can go for the LE, SE, or XLE; apart from the standard 2.4-liter engine, these three have an optional 3.5-liter V6 engine.
The brand introduced the Hybrid model that used gas engines and electric motors in the sixth generation. Also, the hybrid and four trim models have several transmissions that you can choose from the five or six-speed automatic transmission or the five-speed manual transmission.
The 2010 Toyota Camry was the first to come with a USB port; all the trims came with two USB ports except the L trim, which came with just one.
Seventh Generation (2012-2017)
This generation introduced the manual Toyota Camry. Almost all seventh-generation Toyota Camry comes with a six-speed automatic transmission, and it has four trim levels: the CE, LE, SE, and XLE. The common feature of all seventh-generation Toyota Camry is the four-cylinder, 2.5-liter engine that produces 178 horsepower.
The SE and XLE trims came with an upgrade with the 3.5-liter V6 engine that makes 268 horsepower. Other models of this generation of Toyota Camry have power windows, a power tilt-and-telescoping steering wheel, and cruise control. All the seventh-generation vehicles of this brand came with 3 USB ports and a Bluetooth system.
Other higher trim levels of the Toyota Camry have great features such as a keyless entry system, athletic wheels, a sporty body, and great suspension. This generation of Toyota Camry has a better fuel economy, a rear cross-traffic alert system, and a wireless smartphone charging option (also, check out our guide on how do I connect my phone to my car).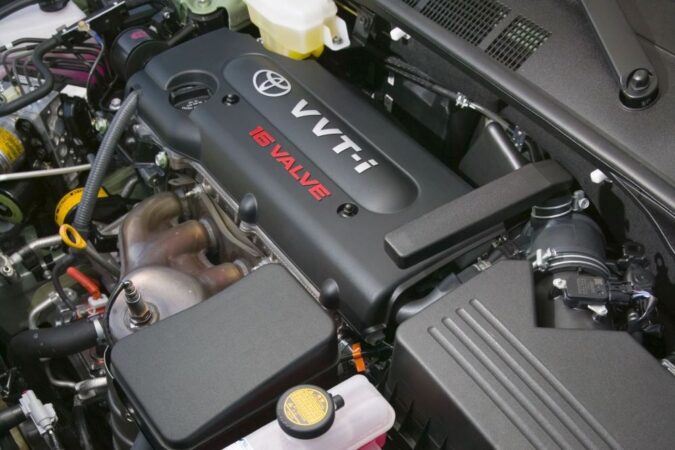 Eighth Generation (2018 – Now)
This is the current generation of the Toyota Camry, and it has two different trims, which are
Camry produced the Sporty SE and XSE to make the vehicle fun to use and
A hybrid variant and the standard L, LE, and XLE trims.
All the trim levels have the standard 2.5 liters four-cylinder engine that produces 203 horsepower and 34 mpg combined. Other higher trims have the 3.5-liter V6 engine that produces 301 horsepower and 26 mpg combined. There is an upgrade on the previous generation's six-speed automatic transmission; this generation of Toyota Camry now has an eight-speed automatic transmission.
The Toyota Camry Hybrid of the LE, SE, and XLE trims now has an electric motor working with a four-cylinder engine that makes 208 horsepower. In addition, it has a CVT automatic transmission. The Toyota Camry of 2020 has a performance-oriented TRD iteration.
Toyota Camry Reliability
The Toyota Camry is one of the most reliable car brands, if not the most reliable. The Toyota Camry should be on your list if you need a vehicle that can last for about 10-20 years without hassle. However, some are more reliable than others, and some can outlast the rest; you will find details below.
The 2009-2011 Toyota Camry has a reliability score of ⅘ or 5/5 which means it's very reliable. After several tough years, the Camry produced within this year came with several upgrades that increased its reliability score and its purchasing power of Camry. All the Toyota Camry built in the seventh generation has an impressive reliability rating from users.
The 2015 Toyota Camry, for example, is very reliable, and the seventh generation is the best for the Toyota Camry brand. The 2021 and 2022 Toyota Camry have a 5/5 rating and are very reliable.
Best Toyota Camry Years
If you want to purchase a car and the Toyota Camry is your pick, you need tips on the years you should buy so that you can enjoy your vehicle for as long as possible. The best choice for you will be the Toyota Camry produced in 2013, 2014, and 2015. They are part of the 7th generation vehicles.
The Toyota Camry produced in 2013, '14, and '15 is so reliable that it got a score of 5/5 and a customer satisfaction score of 4. Also, they don't have many recalls, and the complaints are low. They are also not expensive.
Toyota Camry Years To Avoid
People make it look like buying a Toyota Camry is a safe bet, and you seem to believe that because of the reliability score and customer reviews. However, not all Toyota Camry are the same; upgrades are made from year to end and brand to brand, and this is why you need to be careful of which Toyota Camry years to avoid.
Toyota Camry years to avoid are 2007, 2008, and 2009 Toyota Camry. These model years received the highest recalls, and people have many complaints about them. They are not expensive, but if you purchase them without looking out for these issues, you will spend more on repairs.
They had engine issues such as excessive oil consumption and severe engine failure; these issues are costly and hard to repair especially if you have to replace the engine.
2007 Toyota Camry
Diving in, the 2007 Toyota Camry was a big letdown for many enthusiasts. Most notorious? It's engine issues. Many owners reported excessive oil consumption, with some Camrys using up to one quart of oil every 1,000 miles. Not only is this concerning for engine longevity, but it also means frequent visits to your mechanic or diligent self-monitoring.
Another major concern was the braking system. Users often reported a delayed braking response which, in heavy traffic situations, can be terrifying. Furthermore, dashboard malfunctions and interior accessory problems added to the woes, making it a less-than-ideal choice for daily driving.
2008 Toyota Camry
Next up, is the 2008 Camry. Again, excessive oil consumption was an issue. But this wasn't the sole concern. Owners pointed out problems with the vehicle's sun visor, which had a tendency to drop unexpectedly and obstruct the driver's view—a clear safety hazard.
Transmission hiccups also came to light. Some drivers faced irregular shifts, while others had their transmissions gave out prematurely. And while not as frequent, engine failures still loomed, hitting the pockets of unsuspecting owners hard.
2009 Toyota Camry
2009 wasn't much better. Despite attempts to rectify previous flaws, the engine oil consumption problem persisted. But new issues also emerged. One notable problem was the failing power window switch. This might sound trivial, but in extreme climates or in situations where fast ventilation is needed (like defogging), it can be problematic.
Steering complications, too, added to the year's lackluster performance. Many found the steering to be too stiff or unresponsive, especially at lower speeds, making parking or navigating tight spaces a chore.
2010 Toyota Camry
The 2010 Camry still had lingering oil consumption problems from its predecessors. But additionally, some owners experienced issues with the car's electronics. Radio failures were more common than you'd expect. Furthermore, a minor yet irritating issue arose with the interior door handles, which had a tendency to break or malfunction.
2014 Toyota Camry
Fast forward to 2014, and unfortunately, the Camry faced another problematic year. This time, owners often noted issues with the car's infotainment system. Freezes, glitches, and occasional shutdowns reduced the driving experience quality. To make matters worse, there were reports of air conditioning malfunctions in various units, causing discomfort, especially during the summer.
While the Toyota Camry enjoys a generally positive reputation, it's crucial to remember that no car model is exempt from occasional off years. Always do your research before purchasing a used car. Understand the model year's potential issues and be prepared. Remember, a cheap upfront cost might end up being more expensive in the long run with hefty repair bills. Choose wisely and stay informed.
Toyota Camry Life Expectancy
An average Toyota Camry can last for about 200,000 to 300,000 miles; this means that it can last for over 20 years if you use and maintain it well.  If you neglect regular maintenance, then your car may not make it past 100,000 miles before needing repairs or replacement parts.
Toyota Camry Problems
Here are some of the most common problems with the Toyota Camry…
Common Problems #1: Transmission Issues
Over the years, there have been constant complaints about Toyota Camry transmissions. Symptoms include shifting delays, stalling, grinding, jumping, shaking while in motion, excessive fuel consumption, whistling sounds, and so on.
Common Problems #2: Brake Malfunction Issues
Signs include unresponsive brakes, the anti-lock brake lights always coming on, brake pedals becoming soft or stiff even becoming unresponsive, and cars shaking whenever you apply brakes.
Common Problems #3: Starter Failure
Another common issue with the Toyota Camry is the starter issues. Several users have complained that on some days, their cars won't just come on without a reason or any issue with the battery or engine. However, your vehicle may refuse to start because you have a dead battery or a faulty engine.
Facts: Toyota Camry Years to Avoid and Best Years to Buy
Toyota Camry is a popular car brand known for its cost, durability, and sleek looks.
There are specific Toyota Camry years to avoid due to defects and recalls that have caused significant problems for both owners and makers.
The 2007 Toyota Camry has been at the top of the list for years to avoid due to issues with the automatic transmission, check engine light, missed shifting, and problems with power steering.
The 2008 Toyota Camry had fewer complaints than 2007, but drivers noted similar transmission issues and ignition coil problems after reaching 100,000 miles.
The 2009 Toyota Camry (be mindful of the problems with 2009 Toyota Camry) still had transmission and check engine light problems, along with sludge buildup around the engine due to unchanged oil.
The 2004 Toyota Camry scored high regarding reliability, drivability, and overall customer satisfaction, making it one of the best years to buy.
The 2013-2015 Toyota Camry is part of the seventh generation and scored a perfect 5 out of 5 for reliability, with praise for customer satisfaction and only two recalls.
The 2021 Toyota Camry has improved build quality and increased safety features, making it a car that is making waves.
Some of the common issues with the Toyota Camry include excessive oil consumption, transmission issues, AC and heater issues, malfunctioning door locks, and problems with the braking system.
When looking for pre-owned Toyota Camry models, it's best to avoid those with issues and go for those with a solid reputation, low incidents, and less than 50,000 miles.
While the Toyota Camry has some issues, it is a reliable car, and the number of cases is low compared to its competitors.
Frequently Asked Questions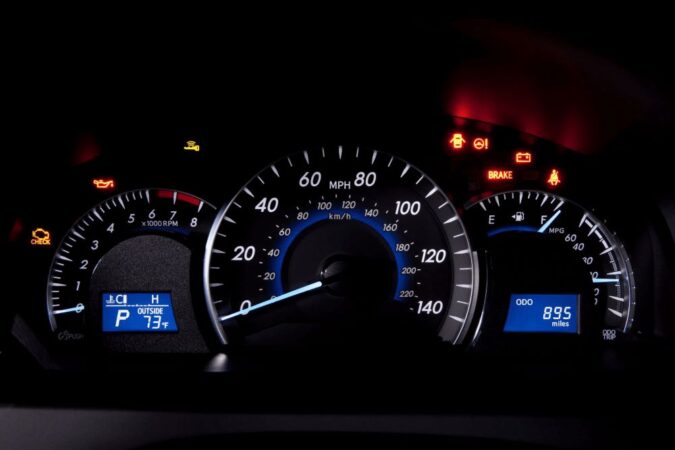 Here are some popular FAQs:
What Years Toyota Camry To Avoid
The Toyota Camry years to avoid are 2007, 2008, and 2009. Some of these cars have engine problems, which may cost you more for repair. Apart from engine issues, some have transmission problems, steering issues, poor fuel economy, etc. The main complaints are automatic transmission issues. People complained about transmission lagging during acceleration, forcing you to replace it sooner than expected. Other problems include faulty check engine light, faulty power steering, and missing shifting. Also, some of the 2009 cars start to have sludge around the engine if you don't change the oil frequently.
How Much Does A Toyota Camry Weigh
To determine the weight of a Toyota Camry, we must consider the trim level and whether or not there are passengers inside. The Camry XSE V6 and TRD weigh 3572 pounds without passengers. The XSE trim of the 2020 Toyota Camry weighs 3575, while the L and LE version of the 2020 model weighs 3241 pounds. Camry XLE weighs 3351 pounds depending on the engine selected. The Toyota Camry XLE V6 and SE consider 3549 and 3530 depending on the trim level.
How Much Is A Toyota Camry
The Toyota Camry's base price is $25,295. The V6- powered XSE is the most expensive Camry trim, starting at around $35,720. Pricing a Toyota Camry requires considering the trim level, the year it's produced, and the features.
How Many Miles Can A Toyota Camry Last
Toyota Camry can last more than 200,000 miles with proper use and maintenance. The Toyota Camry is one of the most purchased and reliable sedan cars, and its durability is outstanding. A user shared a story about his 2004 Toyota Camry that lasted over 352,000 miles, and even after this, the user sold the car in good condition. If you use and maintain your Toyota Camry well, you will use it for as long as possible.
Are Toyota Camry's Good Cars
Toyota Camry is a good car. The standard four-cylinder engine offers impressive fuel economy, and the optional V6 engine provides extra energy for the vehicle. Toyota Camry is easy to drive and gives a comfortable riding experience. Most Toyota Camrys have enough space inside, comfortable seats, and great tech features. It has made it to the list of top cars worldwide, not by accident. Its reliability, durability, passenger comfort, safety, and several positive reviews from journalists, owners, and so on made it one of the best cars.
How Long Is A Toyota Camry
The Toyota Camry is about 4885 mm in length, 1840 mm in width, and 1455 mm in height and can weigh around 3,310 to 3,585 pounds. It is a mid-sized car that has evolved to become one of the most popular cars in the world.
What Does Camry Mean
Camry originates from the Japanese word kanmuri, which means crown. The name sounds perfect for the Toyota model that has emerged as the best-selling car in the US for about 12 years straight.
What Is Best Toyota Camry Ever
The best Toyota Camry comes from the 7th generation of the vehicle, and it's not just one. The models 2013, 2014, and 2015 are the best. They are the best because customer reports show they are reliable, and all the cars produced this year have an excellent customer satisfaction score. Additionally, manufacturers did not receive many complaints from users about the vehicles, and the recalls were very low too. Also, these cars are not very costly, and they are easy to maintain. The 2010 Toyota Camry has an impressive customer review, low recalls, and few complaints.
Are Toyota Camrys Reliable
According to some consumer reports, Toyota is one of the most reliable automakers in the industry. Toyota models such as Corolla, Camry, Tacoma, and so on comfortably got 4s or 5s out of 5 in every reliability test for more than ten consecutive years. The Toyota Camry is one of Toyota's best midsize sedans that are highly reliable, and its stats show all these. It got a four out of five reliability score from RepairPal and came third out of 24 midsize sedan vehicles. Repairing and maintaining a Toyota Camry does not cost much; you will spend about $388, which is affordable compared to other midsize cars that require about $652 for all models and trims. Also, Camry is about $160 less expensive than other midsize cars. The probability of your Camry getting damaged easily is also low.
Is Toyota A Good Car
Toyota is a good car brand; it has been reliable for several years and is still doing well. In 2016, Toyota was the largest car manufacturer in the world; it was also the first car brand to produce over 10 million vehicles in a year. Toyota also came first in making and selling hybrid electric cars. Toyota came 4th in the ReliabilityIndex review with a reliability index of 59. Also, about 8 Toyota car models are In the Top 100 vehicles, with the Toyota IQ coming first on the list, which is very impressive. Telegraph conducted a survey that put Toyota in the 9th position regarding dependability. Consumer reports also have great reviews for Toyota, showing how good and reliable Toyota vehicles are.
Which Generation Of Toyota Camry Is The Most Reliable
The most reliable generation of the Toyota Camry is the 7th generation. Every Toyota Camry produced between 2012 and 2017 has an outstanding reliability rating from consumer reports and other top car magazines and journals. The 2021 Toyota Camry from the 8th generation is also reliable, but 7th generation cars are excellent. The Toyota Camry years to avoid generations that are not reliable are 2007, 2008, and 2009.
Is the 2022 Camry Reliable
According to a review from a consumer report, the 2022 Toyota Camry has a reliability score of 4 out of 5 which means it's reliable, and you can go for it if you need a midsize sedan vehicle. The Camry also offers optional safety features like Radar Cruise Control and lane-departure warning systems.
Are There Similarities Between Toyota Camry And Toyota Corolla
There are a lot of similarities between the Toyota Camry And Toyota Corolla. They are both reliable, and they have an impressive fuel economy. They both have a spacious, beautiful interior that makes driving easy and comfortable. Regarding infotainment and connectivity, both Corolla and Camry have the same setup. Both models have Android Auto and Apple CarPlay and a subscription-based wifi hotspot. Toyota and Camry have impressive safety ratings, especially the recent models. The Corolla won a Top Safety Pick award from the IIHS. Also, both Corolla and Camry have driver assistance technology such as forward-collision warning and lane assist technology.
Is Toyota Camry A Best-Selling Car
According to several reviews, the Toyota Camry is the best-selling car in the first quarter of 2022. This should not be a surprise as the Toyota Camry has been a best seller in the US for 19 years. This fit confirms how reliable and good the Toyota Camry is no matter the trim or year it was manufactured.
In Conclusion…
There is a lot to like about the Toyota Camry. The safety features on each trim are exceptional but some years weren't lucky. Toyota Camry years to avoid are 2007, 2008, and 2009 which experienced transmission faults. If you are looking for a midsize car that is reliable, sleek, and can suit all your needs, you should consider the Toyota Camry.
However, when buying you should do your due diligence on each generation. This article has outlined each generation and its pros and cons. Every generation has its advantages and disadvantages; study them well and choose the best for you. Make sure you avoid the years listed above as many of them are known to have transmission issues and other issues that can be frustrating.