Since its introduction, the Honda CR-V has been among the most enduring and well-liked options in the compact SUV segment. The CR-V immediately became a favorite among automobile buyers and continues to be so. Credit goes to its effective fuel efficiency, maneuverability, and practical interior. Here we'll be focusing on the 2010 Honda CR V problems and see if it's a worthy used buy.
The CR-V continues to be popular among a variety of consumers, including drivers seeking easy handling and the ideal amount of space as well as families wanting a compact SUV for daily commuting. These elements also affect the CR-V's resale value because Honda has kept a large portion of the vehicle's original 20-year-old design.
Newer versions continue to receive Honda's high-standard safety improvements, comfort amenities, and technological enhancements even while the fundamental CR-V design is unchanged.
This article will provide the insight you need on the various Honda CR-V models, especially the 2010 model year. We'll also discuss the best and worst years for Honda CRV  if you're thinking about buying one.
Honda CR-V
There is a very strong probability that a Civic or an Accord will come to mind when auto aficionados think about Honda. Maybe an S2000 or CRX, too. It makes sense considering that they have not only been produced for decades but have also maintained a high level of excellence and great brand loyalty.
But over the past 25 years, another Honda has steadily climbed the sales rankings to overtake them as the company's most significant vehicle. Yes, I'm talking about the CR-V. Together with the Toyota RAV4, the CR-V was instrumental in creating the compact crossover market as we know it.
The original Honda CR-V was unveiled at the end of 1995 in Japan and went on sale here for the 1997 model year. Four more generations followed, and the 2023 Honda CR-V, unveiled the latest sixth generation.
It has changed through time from a basic, practical "Comfortable Runabout Vehicle" to a much more potent, elegant, and even opulent variant. But the CR-V has consistently shown Honda's talent for clever interior packaging, family-friendly space, and innovative features.
Oh, and reliability, the very quality that initially inspired so much loyalty to the Civic and Accord. First, let's go through the various generations of the vehicle and understand its growth as well as transition.
Honda CR V Generations
First Generation (1997–2001)
The Honda CR-V was first introduced in 1995, but the brand didn't introduce it to the United States until the 1997 model year. The crossover has a fully independent suspension and a flat internal floor, and it is heavily based on the Civic.
It was offered in both FWD and AWD versions and was powered by a transverse four-cylinder engine. The CR-V was given a mini-SUV look by Honda's stylists, who added a cute externally mounted spare tire to the swing-out tailgate and an up-kicked front bumper that resembled a skid plate.
It was intended to be strong and athletic, yet approachable, and presentable for a variety of settings. The acronym CR-V, which stands for "Comfortable Runabout Vehicle," reflected these objectives.
Second Generation (2002–2006)
Honda provided the CR-V's second generation with a more robust exterior and a bigger, 2.4-liter, 160-hp engine that is shared with the Accord. The CR-V has a decent appearance and is in tune with the current Honda design with its pointed, cat-ear-like headlamps and sparse ornamentation.
Once again, front-wheel drive, all-wheel drive, and multiple types of transmissions were options. In order to give the crossover a more SUV-like appearance, Honda retained the vertical taillights and externally mounted spare tires from the original CR-V.
Third Generation (2007–2011)
The CR-V's thrust in a new direction began with the third generation. By the middle of the millennium, SUVs were no longer required to announce their intentions to onlookers with externally mounted spare tires, bulky bumpers, and similar features.
The 2007 model embraced its car heritage unlike any CR-V before, stowing its spare tire under the cargo floor, adding painted bumpers to every trim, and even sporting a swoopy side glass design. It shared the same fundamental mechanical design as the preceding CR-V.
Once again, a 2.4-liter VTEC four-cylinder engine with 166 horsepower and 161 pound-feet of torque was utilized. Regrettably, the manual transmission was abandoned. But now the automatic version had an additional ratio for a total of five speeds. Naturally, both front and all-wheel drive were offered.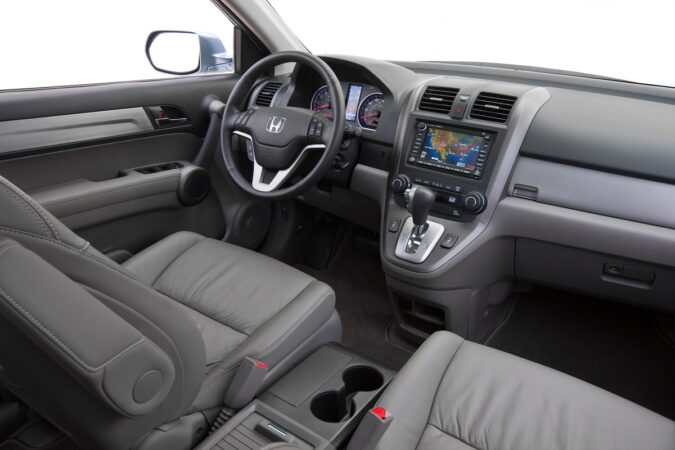 Fourth Generation (2012-2016)
The 2012 model was brand-new despite looking largely similar to the third-gen CR-V. Despite its styling becoming a little less distinctive, the vehicle still had some significant changes.

There were significant updates throughout, including significant weight reduction. Minor upgrades were done to the 2.4-liter I-4 for greater power and efficiency, and longer gearing for the final drive helped the engine quiet down.
It was powered by a 2.4-liter four-cylinder, but it was now capable of producing 185 horsepower and 165 pound-feet of torque. It was once more mated to a five-speed automatic. Later in this generation, the engine was modified, increasing torque to 181 pound-feet.
With that engine update, Honda replaced the five-speed automatic with the first CVT for the CR-V.
Fifth Generation (2017-2022)
The CR-V's fifth generation represented a significant advancement over many of its forerunners. Thanks to the addition of a turbocharged engine, a larger and more supportive body, and greater safety technology.
Although it had a lower, protruding front fascia and curvier bodywork, this generation's aesthetics were basically an extension of those of its predecessor. However, this CR-V was a significant upgrade with many intriguing features.
However, the CR-V's upgrades took place in the engine. For the first time in the CR-V's American history, a turbocharged engine was offered. The optional 1.5-liter four-cylinder engine produced 190 horsepower and 179 pound-feet of torque.
The same 2.4-liter naturally aspirated engine from before served as the base motor. Both were available with front- and all-wheel drive and were connected to CVTs. The only thing you need to think about is the reliability of the Honda CVT.
Sixth Generation (2023+)
The CR-V receives a total makeover for 2023. From the cabin to the bodywork, there are many new features, but many of the CR-V's best qualities remain. Top-tier CR-V trim levels now simply include the hybrid powertrain as standard equipment.
This year, Honda made some changes to the hybrid, and they improve overall driving manners and deliver somewhat quicker acceleration. It's not surprising that Honda made this generation larger than the one before it. With a 1.6-inch wheelbase extension, the new CR-V features even larger rear legroom than the previous model.
The cargo capacity, however, remains comparable to the earlier generation. The standard 1.5-liter turbocharged four-cylinder engine and the CVT for the CR-V remain unaltered.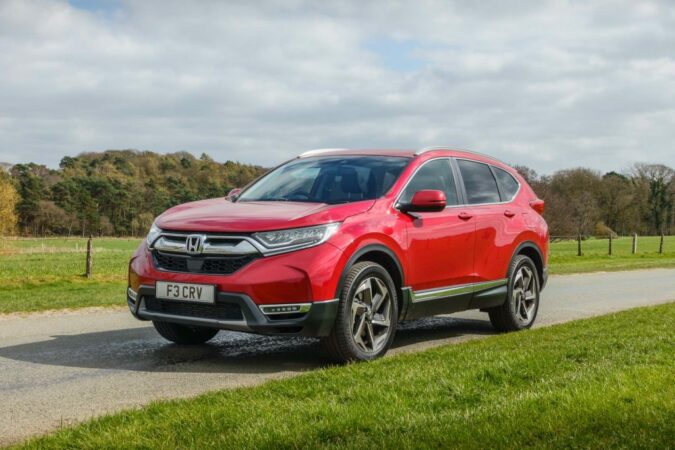 Best Year Of Honda CR V
Best Year Of Honda CR V: First Generation – 1998, 1999, And 2001 CR-V
Engine and electrical issues were still being reported by 1998 CR-V owners after the terrible initial model year. Although the number of complaints rose by 15%, the number of CR-Vs sold for this model year climbed by a whopping 50%. This indicates that there were much fewer complaints as a whole compared to sales.
So if you're looking for an older CR-V, take a look at a 1998 model. But remember that most 20-year-old vehicles won't be flawless. Because the 1999 CR-V has comparable complaint data from the prior year we'll recommend this model too although not whole-heartedly.
Although there have been a significant number of complaints for the 2001 model year, the airbag problem is the main cause of the rise. Engine trouble reports decreased significantly, while electrical issues are seldom ever reported. You can put this CR-V on your purchase list.
Best Year Of Honda CR V: Second Generation – 2006 Honda CR-V
The last model year of the second generation that the 2006 model is the only one we recommend getting. This year saw a notable decline in the number of complaints and the highest number of sales. Hence this is the only recommendable year of the second generation.
Best Year Of Honda CR V: Third Generation – 2009 Honda CR-V
By 2009, many of the electrical issues that plagued earlier models of the third-generation CR-V were fixed by Honda. There were also far fewer complaints overall. So feel free to add this model year to your wish list.
This is the only model of this generation that we recommend as both its predecessors as well as successors were plagued with issues.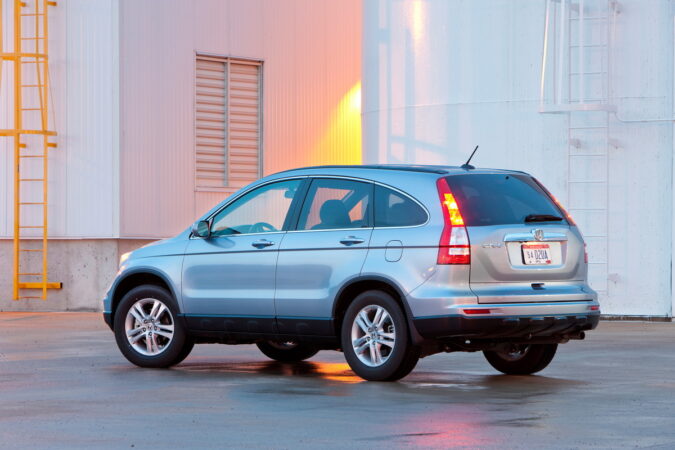 Best Year Of Honda CR V: Fourth Generation – 2012 And 2016 CR-V
The number of engine complaints for 2013 was about the same as it was for 2012, but there were fewer other problems. Furthermore, it was the first time Honda sold more than 300,000 CR-Vs in a single model year. A 2013 Honda CRV would be a reasonable option if you stumble upon a well-kept version.
The 2016 Honda CRV has far fewer problems and general complaints and claims of engine problems. In spite of the fact that this generation CR-V's engine continues to have certain issues, this particular model year is worth taking into account.
Best Year Of Honda CR V: Fifth Generation – 2019 Honda CR-V
Complaints about the 2019 CR-V are significantly fewer in number. Hence we would recommend this one among the last-generation models. When purchasing a 2019 model, the vehicle might even be covered by the manufacturer's warranty which is another plus.
The 2020 (so long as you're cognizant of the 2020 Honda CRV problems), and 2021 (though, be on the lookout for the 2021 Honda CRV problems), as well as the last-of-the-generation 2022 models, also would be good picks. However, these are quite new and the 2019 version offers better value.
Honda CR-V Years To Avoid
Although the Toyota RAV4 was the first compact crossover, the Honda CR-V has long been one of the most well-liked models in its class. Parking lots and highways are invariably lined with CRVs.
Therefore, this Honda can be a smart decision if you're seeking a family-friendly hauler. However, it's essential to understand Honda CRV reliability by year and the Honda CR-V model years to avoid before you purchase one.
Honda CR-V Years To Avoid: First Generation
Even with models from reputable automakers, serious problems with a brand-new car are not uncommon. Owners of the CR-V's initial model year indicated that the biggest problems were with the electrical components and engine.
In general, we advise staying away from purchasing an entirely new car during its first year, especially in this case. The first CR-V of the twenty-first century which was the 2000 model year has an upsurge in engine-related problems.
Moreover, it also started the string of airbag recalls (the notorious Takata airbag recall). Always check this out if you're buying a used CR-V because the recall affected many model years, especially the 2002-2015 models.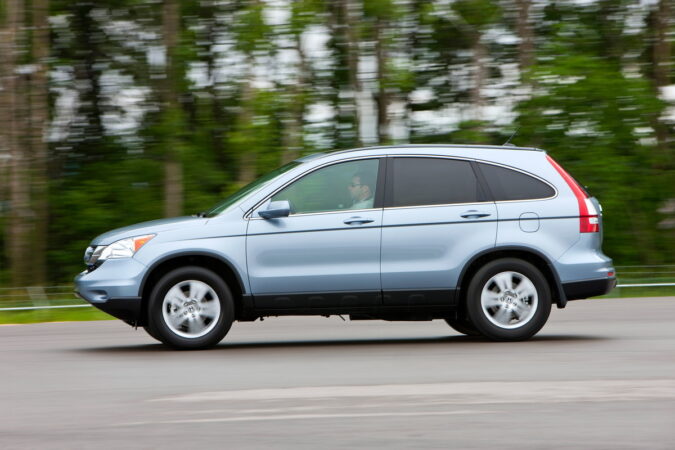 Honda CR-V Years To Avoid: Second Generation
We advise avoiding the redesigned 2002 model due to the high number of complaints reported against it. These range from engine and electrical faults to airbag and HVAC problems (which requires that you learn how to fix car AC). The 2003 CR-V receives fewer complaints, although serious system issues were still mentioned.
If you're thinking about a 2004 CR-V, we advise being careful due to an increase in recorded engine problems. There were fewer complaints about the engines in 2005 CR-Vs (you have to be diligent about the 2005 Honda CR-V problems), but there were more complaints reported about the transmission.
So it is wise to avoid all of these model years of the second generation, unless you're keen on experiencing Honda CRV transmission problems for yourself.
Honda CR-V Years To Avoid: Third Generation
Avoid the 2007 model year which was the first year of the third-generation CR-V. You might find yourself dealing with electrical issues, broken door locks, and prematurely worn tires. The 2008 CR-V still has electrical faults, although there were few reports of additional problems.
This isn't a complete endorsement of the 2008 model year, but it was an improvement over a '07. Curiously, the 2010 CR-V experienced a little increase in engine issue reports. The majority of these criticisms center on excessive oil usage.
As a result, if you're thinking about purchasing a 2010 CR-V from this model year, keep this potential issue in mind. We will further concentrate on the 2010 Honda CR V problems further down the line.
It's uncommon for the final model year of a car generation to perform worse than the year before. But that was the situation with the 2011 CR-V. There were more reports of engine problems and more braking issues. We advise entirely avoiding the 2011 CR-V.
Honda CR-V Years To Avoid: Fourth Generation
For the 2012 model year, Honda unveiled the brand-new fourth-generation CR-V. Additionally, it brought those first-year issues including prematurely dead batteries. The most common complaints about 2012 models were actually electrical difficulties along with engine problems.
The 2014 CR-V's engine received a considerable increase in complaints. Owner-reported problems increased by 50% compared to 2013. Hence we advise avoiding this model year.
Owner comments and complaints concerning the 2015 CR-V were rife with terrible experiences with the engine and transmission. Add the 2015 model to your list of Honda CR-V years to stay away from.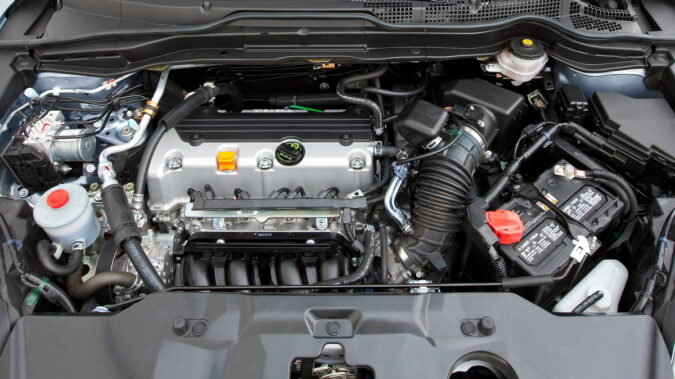 Honda CR-V Years To Avoid: Fifth Generation
Many engine problems and more than 1,000 total complaints reported against the 2017 model make it a bad option. The 2018 CR-V was classified as a "clunker" by carcomplaints.com. This is supported by several allegations of electrical and engine issues making it one to avoid.
2010 Honda CRV
Since its redesign four years ago, the 2010 Honda CR-V received a number of important updates. A USB audio connector and Bluetooth were now available as options. The engine was upgraded with 14 more horsepower and 1 more mpg. The exterior and interior also underwent minor cosmetic improvements.
A 2.4-liter four-cylinder engine powered every 2010 Honda CR-V. It generated 180 horsepower and 161 pound-feet of torque. Front-wheel drive was the default configuration and AWD was optional while a five-speed automatic transmission was standard.
The CR-V's fuel economy was average for the sector. FWD models got a 24 mpg combined while AWD models slightly drop it to 23 mpg.
2010 Honda CR V Review
There was no getting past the reality that there wasn't an upgrade available for people who desire the thrust of a potent V6. However, the increase in power made the Honda CR-V more competitive against other four-cylinder-powered crossovers.
The CR-V distinguished itself with astonishingly agile handling courtesy of a rather stiff suspension and precise steering. The braking performance was also quite impressive.
The 2010 Honda CR-V was a little less polished and posh than some rivals due to the ride being a little noisier than usual and the excessive amount of wind and road noise. The 2010 CRV's cabin was both practical and stylish. The quality of the materials was great, and the controls are in the expected places.
The 35.7 cubic feet of luggage capacity with the seatbacks up was sufficient enough. The split-level cargo area practically doubled the number of smaller, grocery-sized goods you can carry which is a major positive.
Overall the 2010 CR-V was a good and practical model when it came out initially and before the actual problems were discovered.
2010 Honda CR V Problems: Honda CR V Depreciation
The 2010 Honda CR-V's Kelly Blue Book values range from $9,887 to $12,816. This is higher than several other compact SUVs, such as the Ford Escape and Nissan Rogue. The brand-new price of the crossover was between $21,545 to $29,745.
Depreciation is better than competitors, losing only roughly 7% annually as opposed to the class average of 12%.
And if you're curious, we've compared the Honda CR-V against its competitors to gauge how it performs. That includes comparing the Honda CRV vs the Toyota RAV4, as well as the CRV Hybrid vs the RAV4 Hybrid. On top of that, a bit of sibling rivalry when looking at the Honda CRV vs the Acura RDX.
Elsewhere, we've also discussed the VW Tiguan vs the Honda CRV, the Honda CRV vs the Mazda CX-5, as well as the Subaru Outback vs the Honda CRV.
2010 Honda CR V Problems
Compared to other compact SUVs from the same year, the 2010 Honda CR V problems are fewer in number. Although not among the best CRV year, 2010 is still a considerable year because the 2011 model has a few additional issues. A 2010 CR-V with regular maintenance has a great lifespan for the class – over 250,000 miles.
RepairPal calculates that the yearly maintenance expenditures will be $442, or around $50 more than the RAV4's. There are a few maintenance issues that 2010 CR-V owners should be ready to handle as their vehicle ages and reaches over 100,000 miles. So, hopefully, that helps if you're wondering how long do Honda CRV last.
They include the replacement radiator hoses cost, which runs about $300, and a new oil pressure sensor, which cost approximately $125. The most common concern with the SUV is engine difficulties, especially high oil use at around 80,000 miles.
Regular oil topping off is the best plan of action because excessive oil consumption is frequently normal for the engine. A technical service bulletin to update the software and cut oil usage is available in other cases.
Another problem that owners have encountered is door lock actuator failure at about 85,000 miles. Actuators often deteriorate over time and eventually need to be replaced. Depending on local labor rates, a new set may cost more or less than $550.
Owners frequently lament the premature tire wear, which occurs after 30,000 miles. Premature tire wear is caused by a variety of problems, including poor-quality factory-made tires and alignment problems. We advise replacing the tires with more durable ones and frequently aligning your SUV to ensure even wear.
2010 Honda CR-V Recalls
Particularly for the model years 2010 and 2011, the third-generation Honda CR-V (2007–2011) experienced an abnormally high number of recalls. 11 recalls were reported by the National Highway Traffic Safety Administration in 2007, and by 2010, there were a record-breaking 14 recalls.
The number of recalls is higher than that of comparable compact SUVs. One for the software in the transmission control module, one for the ignition circuit coupler, and twelve for airbags are among the causes of recalls. After the airbags are changed, they are no longer an alarming issue.
The number of recalls was still high in 2011 with 12, but in 2012 it sharply decreased to just three. Since then, the number of recalls has stayed in the low single digits up until this point.
The 2010 CR-V is among the worst years for the compact sport utility vehicle, if not the worst year, in terms of recalls. This is especially because faulty airbags are involved in 95% of those 14 recalls which is an alarming safety concern. And there were numerous different airbag issues, not just one.
Additionally, several of the problems necessitated multiple recalls. Some folks might be so terrified by the list of 2010s recalls that they won't even want to get in these cars. The following are some of the 14 recalls for the 2010 Honda CR-V:
Passenger and driver frontal airbag inflator may explode.
Improperly installed passenger airbag and inflator.
Incorrectly installed replacement airbag.
Incorrect wire harness installed on the front airbag.
Automatic transmission control module software.
Ignition circuit coupler failure.
2010 Honda CR V Problems: Conclusion
The success of the CR-V in the very competitive compact SUV market cannot be discounted. The majority of auto journalists and customers have nothing but great things to say about Honda, which sells an average of 366,382 CR-Vs per year in the U.S. The Honda CR-V is still one of the greatest small SUVs on the market.
Despite a few metaphorical speed bumps in its past, it is a dependable, comfortable, and cheap family vehicle. As for the 2010 model year, the drawbacks include lower power than the competitors and more road noise due to inadequate sound insulation.
However, the advantages, including the roomy cabin and better technology compared to competitors, outweigh the drawbacks.
However, the number of recalls this model year has faced is record-setting and that is a serious concern. The recalls mainly concentrate on the airbags which are clearly and undoubtedly important safety equipment. This again makes it difficult to suggest this model year.
Hence, we would only recommend getting this model year only after you've made sure that the particular car has been properly recalled and the 2010 Honda CR V problems rectified by the company.
Otherwise, it would be better to steer clear of this model year. Keep in mind that there are plenty of other CR-V models of different generations and price ranges that we have already recommended.
Meanwhile, do check out our other write-ups on the Honda CR-V, if you're interested. We've previously discussed issues where your Honda CRV won't start. In addition, we then looked into whether the Honda CRV has a timing belt or timing chain.
FAQs On 2010 Honda CR V Problems
Where Is Honda CRV Made
The majority of CR-Vs marketed in the United States are made at Honda manufacturing facilities in Indiana and Ohio. However, a small number of CR-Vs sold in the US also originate from the Honda factory in Alliston, Ontario, Canada. The Honda CR-V is one of the most American-made SUVs as many of its components are produced in the United States.
Is Honda CRV A Good Car
Yes, the CR-V is a fantastic compact SUV. Along with a stylish and airy cabin, passengers will appreciate roomy seating and the large cargo compartment. It also comes with a simple-to-use infotainment system that is packed with features. This Honda also performs admirably in terms of ride and handling balance while delivering excellent fuel efficiency, and respectable power from the standard engine.
How Long Do Honda CRVs Last
The Honda CR-V's lifespan is entirely reliant on how well it is maintained. You can anticipate your Honda CR-V to travel between 250,000 and 300,000 miles if you take proper care of it. Depending on how frequently you drive, it can take you 15 to 20 years to accomplish this mileage.
What Does Honda CRV Stand For
The acronym CR-V stands for a combination of a car, a minivan, and a sport utility vehicle. It was first used by Honda in 1995 as the name for its car-based utility vehicle. Its meaning is described in at least two official definitions. Some suggest it's short for Comfortable Runabout Vehicle, while others claim it stands for Compact Recreation Vehicle.
Are Honda CR V Reliable
With a reliability rating of 4.5 out of 5 from RepairPal, the Honda CR-V is ranked second out of 26 compact SUVs. It also has a low ownership cost with an average annual repair cost of $407. The CR-V is one of the more reliable vehicles on the road because the severity of repairs is minimal and these problems occur less frequently than normal.
Is A CRV An SUV
The Honda crossover is a great choice for a crossover, but it's not an SUV. The official definition of an SUV does not apply to it, despite the fact that it has an SUV-like body and even certain SUV-like features. But compared to a pricey SUV, it's a great substitute. It is reasonably priced, fuel-efficient, and offers lots of space for both passengers and luggage.
Is Honda CRV All Wheel Drive
Although front-wheel drive (FWD) is standard on every Honda CR-V model, all-wheel drive (AWD) is an option for every configuration. This has been the norm since the inception of the CR-V in 1997. Since then, all generations of the crossover have been offered with both FWD as well as AWD versions.
Does A Honda CRV Have A Timing Belt Or Chain
The Honda CR-V is equipped with a timing chain. Timing chains, which resemble bicycle chains in appearance, were the first part class created to maintain engine timing. They are held in place by tensioners, which are managed by the oil pressure inside the engine. In comparison to timing belts, timing chains have a stronger construction and last longer.