Ever since getting a VW Transporter and having it turned into a #vanlife-ready camper just a couple of months ago, I dare say that I've enjoyed it. To live inside, it's an enjoyable experience. But what's not so great about the T6, is its performance. So, it's not a surprise that the first thing I thought of, was a full-blown ECU remap.
Sure, stamp on the throttle hard enough, and our T6 Transporter camper project does eventually get up to speed. Originally, it was rated to output 101bhp and 250Nm of torque. That's a modest amount of horsepower for a 2-tonne van. And, it is (or, was) a cargo van, so it's not likely that anyone at VW or elsewhere thought to crank any more power than it already has. It's sufficient, to say the least.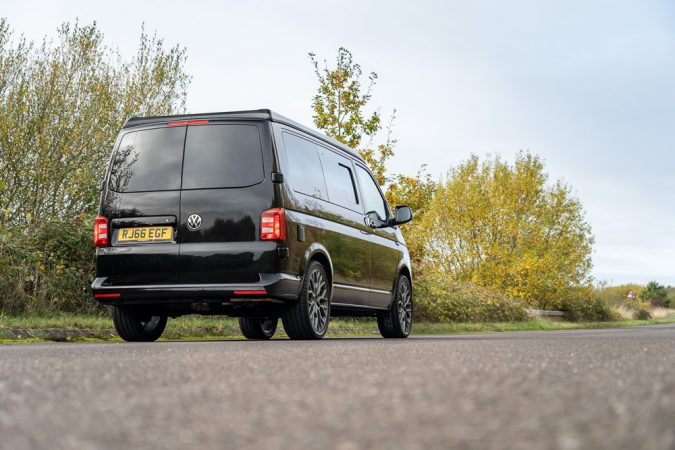 Although, that doesn't take into account the camper additions that we've tacked on and into the T6 during its conversion. These included leather seating, a pop-out rooftop tent, an abundance of wiring for the electronic accessories and gadgets, a kitchen set, as well as plumbing and other cookery items. To be fair to the now-camper'd T6, and even while carrying a house, it shuffles along rather briskly.
More Power Is Never A Bad Thing
That doesn't mean, however, that any oomph we could extract out of the puny 2.0-litre turbocharged four-pot diesel isn't welcomed. I never planned on turning it into a hot-rod on stilts. Rather, perhaps a more subtle means of adding much-desired extra few bhp was my end goal. This is why I've settled with an ECU remap. That's instead of going for more expensive, and mechanically-focused modifications.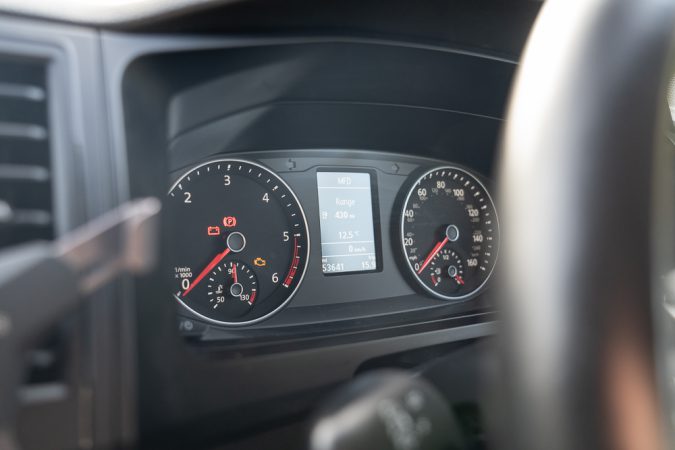 It's a van, so intricate under-the-bonnet tuning and specialty bolt-on parts won't make much sense. In any case, Unleashed Tuning reached out, and had just what I wanted for the T6 camper. This being a cost-effective, decently performant, and simple ECU remap to haul the Transporter with that bit more gusto down to our next camping expedition. So, what has Unleased Tuning done with it?
Well, their primary weapon is a Black Code ECU remap kit. This unassuming black box plugs in readily into the Transporter's ECU. It could then pull in and save the ECU's myriad of parameters and settings to get it analysed. Among them is data such as the T6's original performance configurations, mileage information, transmission info, other miscellaneous vehicle data, and much more.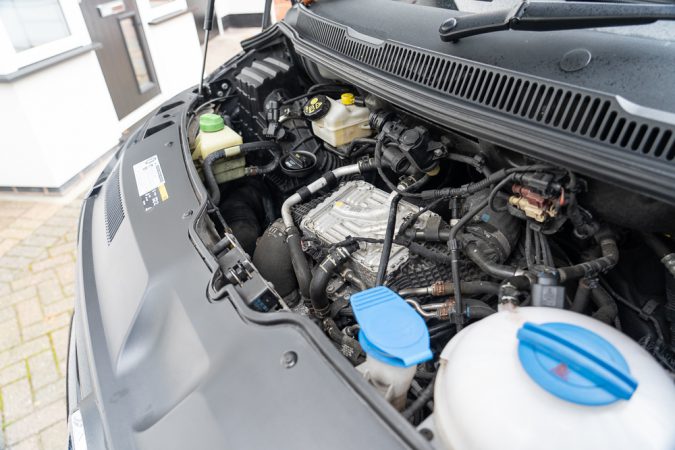 This should allow the software engineers to have a clearer understanding of how the computer brain has been calibrated. Plus, they can then clue in on how it affects the T6 Transporter's driveability and performance. Once Unleashed Tuning had pulled in and downloaded every byte of code from the old ECU, they'll beam the files over to Black Code's headquarters here in Staffordshire.
Rewriting The ECU's Programming
There, Black Code's technicians will go through the default ECU data bit by bit. When they've realised what they're dealing with, they can write a custom map to improve on the original ECU performance. They could further optimise the engines athleticism. That should be enough to eke out as much power as possible, simply by rewriting and re-flashing some new software.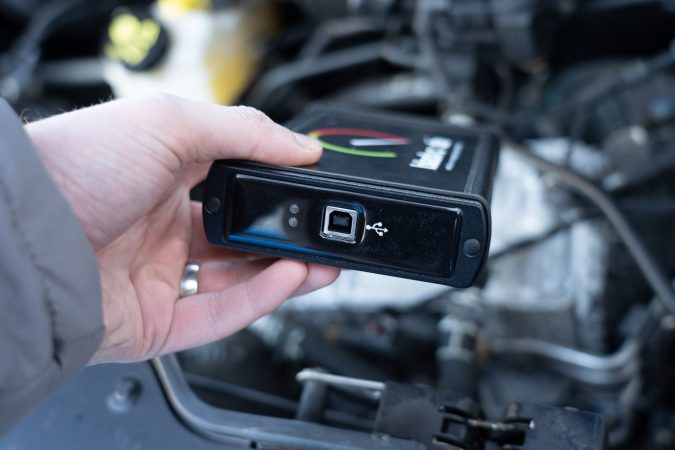 This rewritten ECU overwrites what Volkswagen would've initially considered being the best-of-all-worlds setting for a cargo van. I imagine the engineers at Wolfsburg wanted to balance out fuel economy and comfortable driving, at the slight expense of outright speeds. Unleashed Tuning, as well as Black Code's ECU tuning, should give us the opportunity to alter the T6's skill set to be a bit quicker.
We should be expecting a sharper throttle response, and more thrust at higher speeds. If you plan on towing things – not that the Transporter was made for it – you may be able to carry more haulage, as well. Nonetheless, a smarter ECU wouldn't just make your car more powerful. But, also has a big chance to make your car more fuel-efficient, on top of lowering its CO2 tailpipe emissions.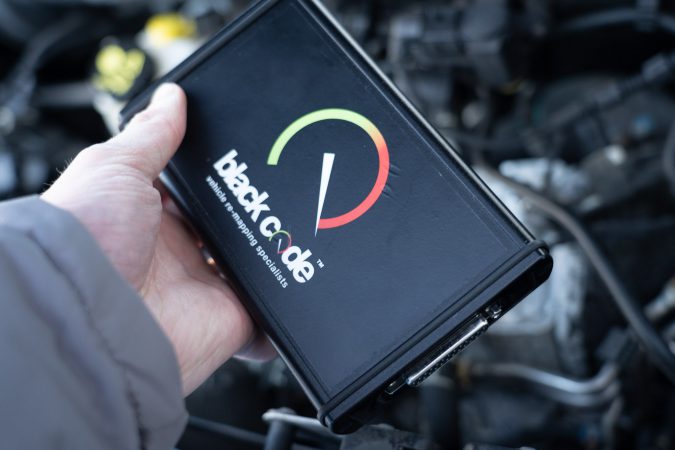 This entire process, including the time it took for Black Code's engineers to programme a completely new ECU map, sending it back to our Unleashed Tuning technician friend, Shamus Stylianou, and then re-flashing the new ECU settings into the Transporter, took just about two hours. Overall, it's also a relatively straightforward process, from start to finish.
What We Got In Return
A 1-year warranty is included, which covers problems or glitches as a result of the ECU remap. All the costs of repairs are covered in full by Black Code if that's the case. So, what exactly did we gain from this ECU tuning, anyway? For starters, it added quite a generous bump in power – 137bhp and 340Nm of torque. That's a roughly 35% jump in power, and it's certainly not something you should scoff at.
There was a noticeable improvement in straight-line speeds, right out of the gate. Acceleration from a dead-stop or high-speed runs down the motorway will benefit significantly from the extra boost. It comes with a meatier shove and grunt at lower RPMs, as the torque more hastily comes into play.
Our T6 Transporter camper now shifts faster and smoother. Best of all, adding more horsepower and torque, in this instance, didn't cost us at the pump. On the flip side, the now-sprightlier camper should have around 15% better fuel economy. This will, over time, definitely translate into a huge difference, given the long-distance cruising that we're planning. As the miles roll by, an ECU remap will soon pay for itself.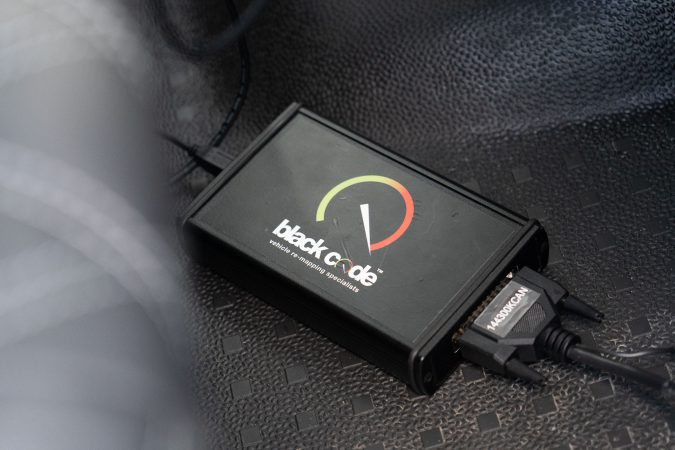 For the relatively low cost of £350, it's a shocking great deal given what you get in return. This is most impressive when you consider that mechanical modifications to match the same power gains here would likely run closer to the four-figure mark. Or, far beyond that, in my experience. You're looking at new intake systems, free-flowing exhausts, on top of fiddling around inside the engine.
Final Thoughts On Our ECU Remap
Unleashed Tuning and Black Code has far exceeded my expectations, especially given that all they've technically done is change the car's software. And wow, what a difference it made. First impressions are ever-lasting, and I surely won't say no to a substantially swifter driving experience with this now-hotter T6 camper. Yet, the transition into the new ECU has, thus far, been quite seamless.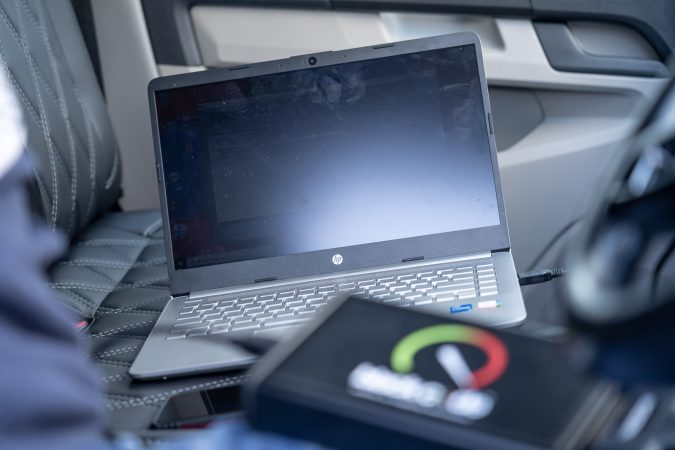 FAQs, And Other Titbits
Here are some of the other TL;DR bits of information, just in case you had planned on having your ECU remapped, as well:
1. How Many Cars Are Their ECU Maps Compatible With?
Black Code's re-mapping services supposedly cover more than 90,000 distinct makes and models but Unleashed Tuning is capable of working on most of them. Compatibility, therefore, shouldn't be an issue for most.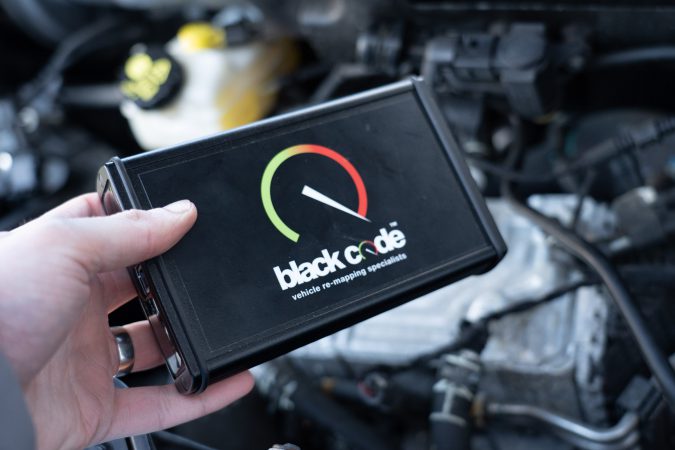 2. What Can They Tune, Exactly?
On our T6 Transporter camper, Unleashed Tuning and Black Code managed a bit of performance, as well as fuel economy. Besides that, they work with high-end supercars, sports cars, 4×4 off-roaders, and track and race-ready cars. Moreover, they could also tune commercial vans, HGVs, in addition to performing a DPF (diesel particular filter) repair or removal.
3. How Do I Know If It's Worth It For My Car?
You could get a free quote from their website to see if an ECU remap will work wonders on your car, as much as it's done with the Transporter. If you're happy to take on their ECU re-flashing job, they'll send over a mobile technician down to your house.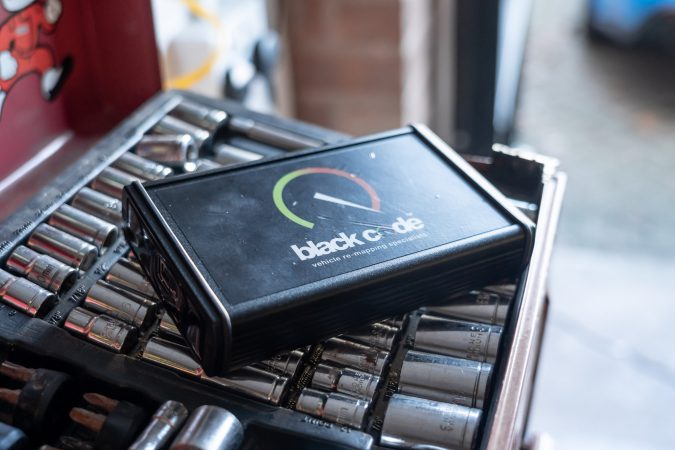 4. Does All This Really Take Not Long To Do?
The entire process, from downloading the old ECU, remapping the software, and re-flashing it should take about 2 hours or thereabouts. With that being said, there may be complications with certain high spec cars.
5. Does An ECU Remap Affect My Manufacturer's Warranty?
Black Code and Unleashed Tuning work with more than 200 dealerships across the UK. This means that an ECU remap might not break the terms of your car's factory warranty. Plus, they also have their own breakdown coverage and lifetime software warranties for that added peace of mind. But we'd still recommend checking in with your local dealer to see if it'll void your manufacturer's coverage.