Have you been thinking of wrapping your arms around a USPS truck and you are looking to get a USPS truck for sale? If this is the case, then you are at the right place because we are going to cover a lot when it comes to these trucks and learn everything concerning them.
Doing the proper research before purchasing a vehicle like the Grumman LLV is key if you don't want to end up with something that you don't really want. Since this is a postal truck it has some ups and downs and you need to be properly aware of them if you don't want something to keep in your backyard and not be able to drive.
And, oh boy, oh boy, the Grumman LLV has some drawbacks that you need to be aware of. Since this is a government fleet vehicle, the chances of registering it are extremely slim. But this doesn't mean that you cannot register one or turn it into a dragster. You don't need a license for the track. But more on these topics, we will discuss in detail later in this article.
First, we will learn what is the USPS truck and its specs. Then we will see what are the things that you need to consider before purchasing one of these trucks. Later we will see if you can register one and if you can drive one without a CDL. Lastly, we are going to discuss where you can get a USPS truck for sale. So, without further ado, let's get into the topic.
What Is An USPS Truck?
The USPS truck is a truck designed for the United States Postal Service, it is also known as the mail truck. Or you can call it by its original name Grumman LLV which means Long Life Vehicle.
The LLV was designed by Grumman who usually was a government contractor that manufactured military equipment. But they decided to enter the commercial vehicle business and offered their LLV to the USPS and this project was accepted and Grumman produced the trucks for the USPS.
What made the Grumman LLV the right choice for the USPS is its versatility and endurance. Imagine that these trucks are still in use since 1994. Yep, the production of the LLV stopped in 1994. This means that these trucks are about 30 years old and still are widely used by the USPS.
A replacement for the USPS truck was unveiled and these old trucks should be available on the market in 2023 when the replacement truck will come to the USPS. Many of these LLVs will be turned into scrap while some of them will be offered for sale. So, there is a high chance that you can spot a USPS truck for sale and purchase it.
Nevertheless, the vehicle that was designed to replace the LLV is manufactured by Oshkosh Defense, which is a government contractor as well. These new vehicles will also keep the traditional look that a mail truck is associated with. In addition to this, the durability of the mail truck will be retained. These trucks have to be heavy-duty and withstand the day to day use.
But where can I find a USPS truck for sale? More on that in a bit after we learn the LLV specs and the things to consider before getting one.
USPS Truck Specs
As we mentioned the USPS LLV truck was produced by Grumman between 1987 and 1994. The final assembly was carried out in Montgomery, Pennsylvania.
The original service life was estimated to be about 24 years. But the USPS concluded that they are still a reliable workhorse and this service life was extended to 30 years. This was owed to the high-strength materials that were used in making these trucks.
Imagine something that will survive more than 30 years of snow, mud, water, salt, and other contaminants that will destroy a car and turn it into a rust bucket. That's the LLV, the perfect and most reliable mail truck ever built. And I think that this is because some people from the Army decided to build it. If it was built by carmakers, it wouldn't last for so long, trust me.
But where can I get a USPS truck for sale? Well, more on that we are going to cover later in this article. Now let's discuss the dimensions and other interesting specs that make the LLV the perfect mail truck.
Dimensions Of The USPS Truck
The USPS truck also known as LLV is based on the Chevy S-10 Blazer from 1982. This means that it shares a ton of components under the hood with the Blazer. But this doesn't mean that they are the same vehicle. The LLV was designed to be an endurance machine and a lot of this componentry is reinforced properly to withstand a lot of the stress that is accumulating over the years of long use.
But when it comes to dimension specs, this USPS truck has a wheelbase of about 100.5 inches and a length of 175.5 inches. It is 75 inches wide and 85 inches tall. It is quite taller than your regular SUV. This gives you the extra high ride height that makes you see everything on the road.
The USPS truck has a curb weight of 2,700 lbs which is quite light for a truck. As you can see this is not your ordinary truck. But where can I find a USPS truck for sale? More on that in a bit after we cover the engines and transmissions that were used in the LLV truck.
Engines And Transmissions
In terms of engines, there are two available in the LLV truck. The first one was the infamous Iron Duke. This engine was a design borrowed from Pontiac. And this engine was a true workhorse, they didn't call it the Iron Duke for nothing. The Iron Duke was a 2.5L straight-4 engine with an overhead valve design with 2 valves per cylinder. The Iron Duke was making about 85hp.
But this engine was replaced with a Chevy design later on. More precisely with a 2.2L straight-4 engine that was more modern and up to date.
In terms of transmissions, there is only one transmission used on the LLV. This transmission is the Turbo Hydramatic TH180 3-speed transmission. This transmission is made by GM and is a true workhorse. At the time in the '80s and '90s, this transmission was included in dozens of cars.
Unfortunately is that this transmission is not in production anymore. So, getting a new one if the old one is broken can be a real challenge. But where can I find a USPS truck for sale? More on that in a bit, after we cover the rest of the specs of the LLV.
Fuel Economy Of The USPS Truck
What is interesting though is that the fuel economy of this truck is quite good for a truck. It easily gets 17 miles per gallon. Making it a really good commuter and in this aspect, it outperforms a lot of the competition when it comes to other types of delivery trucks as well as pickup trucks. But where can I find a USPS truck for sale? More on that in a bit after we cover the rest of the specs of this truck.
Safety Of The USPS Truck
The safety of the USPS truck is rather poor and it doesn't deliver what more modern options on the market are delivering. This means that you are stuck with 80's technology. No airbags, nothing when it comes to modern safety equipment and systems. So, it's up to you if you want to take the risk and drive one of these trucks on a daily basis.
Personally, I would be rather scared to drive a vehicle that doesn't have at least the basics like airbags and ABS. But at the end of the day, it's not my call.
So, where can I find a USPS truck for sale? More on that in a bit after we cover the most common problems of this truck.
Common Problems Of The USPS Truck For Sale
In the following few chapters, we are going to discuss the common USPS truck problems. Knowing the problems will make you determine if this truck is the right for you and whether or not you should learn where to find a USPS truck for sale. So, if you want to learn more about the USPS truck problems, follow along.
They Love To Catch Fire
The biggest problem with the USPS truck is that these trucks love to catch fire. According to trucks.com, more than 120 of these trucks caught fire in the last 5 years.
Still, there are more than 140,000 of these trucks out there and this number is insignificant when we put the numbers into perspective.
What is good though, there were no fatalities reported. Most of these were gas station fires that happened when the vehicle was refilled with gasoline. Overall, pretty reliable vehicle when everything is considered. That's why the postal service chose it as the main workhorse.
No Air Conditioning And Safety Measures
When it comes to problems, it is worth mentioning the safety and comfort aspects. With this truck, there are no safety measures around that will make you feel safer in it.
There is no ABS, no airbags, and other essentials that are available in other trucks out there. With this truck, you rely on your own. But even if you are the most cautious driver there are still some people that don't deserve a driver's license and these people can accidentally hit you and cause you some permanent damage to your health.
Another aspect is the comfort, with this truck you can expect the heat to hit you hard in the summer. Why is this the case? This is the case because there is no air conditioning inside of the truck. You will not be able to cool your body during those hot summer days. You will be carrying that wet towel around your neck to wipe your face from all the sweat. Not the ideal situation, to be honest.
But where can I find a USPS truck for sale? More on that in a bit, we'll get there in no time.
Things To Look For When Finding An USPS Truck For Sale
Before going out there on the market, there are some things that you need to consider first. Because you cannot go for any USPS truck for sale out there. You need to find something really good that is worth your attention and not a rust bucket.
That's why in the following chapters we are going to discuss the things you need to consider before finding a USPS truck for sale. Knowing these things will help you out finding your best deal and learn if this truck is the right one for you. So, let's begin.
1. Look At The Condition
The first thing you need to do before you do anything is to give the truck a proper inspection. You need to be fully aware of the condition of the truck before you buy it.
If you are looking to purchase one, you will most likely find one at the auction of government surplus vehicles. These usually have USPS trucks for sale. There you need to go directly and inspect the truck.
You need to learn if the engine works right, if it goes into gear or if it does have some major rust issues. Everything needs to be checked, you don't want to get a truck that you cannot drive.
Remember that parts for these trucks are scarce and it is really hard to come by to something like the headlights, and other panels. These trucks were not intended for the public, so you can expect that you will not come by to something for it on eBay. Or if you find something, it will likely cost you a whole fortune to purchase it.
That's why a good inspection before you make a purchase is essential. Make sure that nothing is missing and everything works properly when you find a USPS truck for sale.
2. Check It's Legal Status
Since the USPS truck is a government-sanctioned vehicle, you need to make sure that the seller that is trying to sell you this vehicle complies with the law. Which means that it has a legal right to sell these vehicles.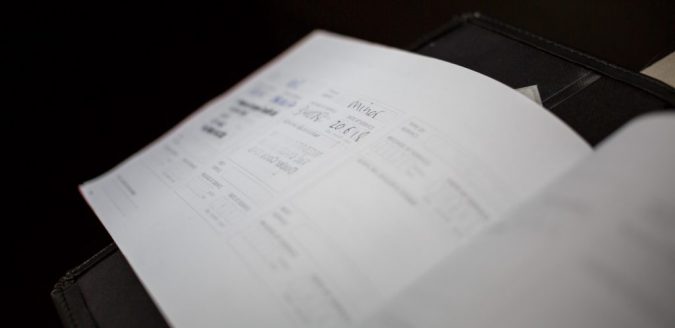 Not everyone can sell these trucks. Also, these trucks if are intended for public use need to be retrofitted with seat belts and proper doors that will allow the new owner to feel safe in these trucks and not worry about his life.
Seat belts are one of the essentials of this truck. So, if the USPS truck for sale that you want to purchase doesn't have them, you need to install them by yourself if you want to make it road legal.
3. The Purchase Cost For The USPS Truck
Although they say that something is worth as much as the seller thinks that the product is worth. This isn't always the case, you need to make sure that there are a ton of people that try to sell these trucks for a price that goes high through the roof.
If someone is trying to sell you a truck for like 20 grand, don't buy it if you appreciate your money. These trucks are not worth 20 grand or more. Even though some people are trying to sell them for this amount of money.
More about the real cost of the USPS truck for sale, we are going to cover later in the article after we learn where you can find a USPS truck for sale.
Do I Need A CDL To Drive One Of These USPS Trucks?
Having a commercial driver's license is not an essential thing if you want to drive a USPS truck. Even though if you want to work as a postal worker you will need a CDL. So why is this the case?
This is the case because for you to do your commercial duty you will need a CDL. Still, you make money and earn your salary through the truck, maybe it is not yours, but, understandably, you need a CDL.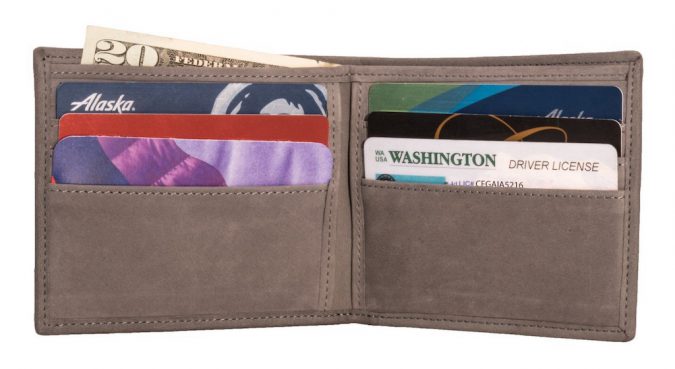 On the other hand, if you plan to use the truck for personal use and convert it into a camper, you will not need a CDL. This truck is not above 26,000 lbs, so you don't have to worry about it and you will be able to drive it with just a regular non-commercial driver's license.
USPS Truck For Sale, Where To Get One?
When it comes to getting one, there is good news and bad news. First, we will cover the bad news. And the bad news concerning the USPS trucks is that they will be crushed. They are all due to be replaced with the new types of trucks that should start to roll on the streets in 2023. Meaning that the old ones will be scrapped.
But you shouldn't be desperate because you will still be able to find a USPS truck for sale. Soon the market will be flooded with these trucks that the local USPS offices will want to get rid of. The best thing is to be patient and start observing your local car surplus auctions in your state.
There is a high chance that you will see some of these trucks there and also be able to inspect them before you bid. That's why it is not a smart idea for you to rush and get some really expensive deal that will cost you an arm and a leg. But when we talk about expensive deals, what is the real cost for a USPS truck for sale? Let's find out in the next chapter.
Cost To Purchase A USPS Truck On Sale
These trucks on average cost between $3,000 and $5,000. Depending much on the condition of the truck. Some people are trying to get a ton of money from them and list them for more, but the real cost is about 5k.
If you are prepared to pay more for it, you should do it. But be sure that this is a really good deal and not a basket case, meaning that you need to test it out properly and inspect the vehicle for corrosion and other damage that is potentially there. Then based on this you should make a clear estimate of whether it is worth it or not.
Should You Purchase A USPS Truck?
Definitely, if you are pumped about it and you find a good USPS truck for sale, go for it. The main thing we to be happy, and if it makes you happy to own one of these trucks, this might be the deal for you.
These trucks can be restored and used as museum pieces, you can take them to car shows around the country and everybody will want to take a picture with your USPS truck. Especially if it is a really good example.
You can also modify these trucks as well. You can easily swap the axle and install something really special like a Dana rear axle and a big LS engine. These trucks can into a fun dragster. And people have already done it in the past. So, you should do it as well. Having fun in a vehicle you purchase should be your top priority, especially if it is a USPS truck for sale.
The History of the USPS Mail Truck
The USPS Mail Truck has been an American icon for over a century. The first mail truck was introduced in 1902 and since then, the vehicle has undergone many changes. The current model, the Grumman LLV, has been in service since the 1980s. The Grumman LLV has a unique design, with a low profile and an aluminum body, which makes it more fuel-efficient and cost-effective. The vehicle is also equipped with air conditioning and heating, making it a comfortable ride for USPS drivers.
Advantages of Buying a USPS Mail Truck
Buying a USPS Mail Truck has many advantages. First, the vehicle has a proven track record of durability and reliability. This means that the vehicle can handle heavy loads and tough road conditions. Second, the USPS Mail Truck is designed to be fuel-efficient, which means that it is cost-effective to operate. Third, the vehicle is easy to maintain and repair, which reduces downtime and keeps the vehicle on the road. Finally, the USPS Mail Truck is a great investment for anyone looking to start a small business, as it can be used for a variety of purposes, such as delivering packages or running a mobile shop.
Where to Buy a USPS Mail Truck
There are several places to buy a USPS Mail Truck. The first place to check is the USPS itself, as the organization periodically sells its used vehicles. Another option is to check with local dealerships that specialize in commercial vehicles, as they may have used USPS Mail Trucks for sale. Finally, online classifieds and auction sites may also have listings for used USPS Mail Trucks. When buying a used USPS Mail Truck, it is important to inspect the vehicle thoroughly and ensure that it has been well-maintained. It is also important to check the vehicle's history, including any accidents or major repairs, before making a purchase.
Conclusion To USPS Truck For Sale
In this article, we have covered quite a bit when it comes to the USPS trucks and we learned where you can get a USPS truck for sale.
First, we learned the basics of these trucks and their history, who made them as well as their specs. It is worth noting that they are no power monsters. But they are reliable workhorses that serve the postal service for more than 30 years.
Then we learned the things you need to consider before purchasing one of these trucks for yourself. The condition of the truck as well as the legal status of the truck are important if you want to register it and drive it on the road.
Then we learned where you can get USPS trucks for sale and that is on government website auction sites. Overall, an excellent vehicle if you find one for a screaming deal.
AI Car Expert Thinking 

.

.

.