Volkswagen's Electric Ambitions
If you've been keeping a keen eye on the automotive scene, you'll know Volkswagen (VW) has been making quite the buzz recently. At the IAA Mobility in Munich, VW showcased a rich tapestry of their present and future rides. One of the highlights? The unveiling of the ID. GTI Concept. Yep, they're bringing the legendary GTI nameplate into the electric age.
By 2027, VW plans to roll out eleven all-new electric models, broadening its electric vehicle offerings. Whether you're looking for a pocket-friendly compact car under £25,000 or a luxurious family saloon, they've got you covered. Plus, for those who relish the thrill of speed, VW hasn't forgotten you. Expect sporty GTI versions of select models from their all-electric ID. family.
A Deep Dive into the ID. GTI Concept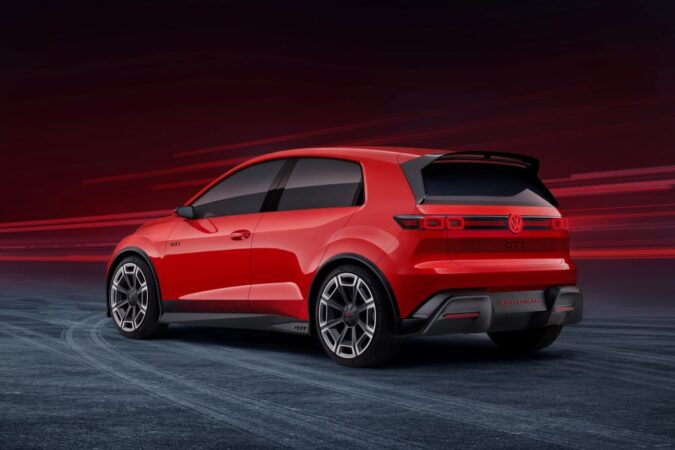 The ID. GTI Concept, showcased for the first time in Munich, gives us a glimpse into VW's electric future. Thomas Schäfer, the big boss at VW Passenger Cars, shared his excitement, emphasising how VW aims to focus on what the customers really desire. The ID. GTI Concept promises to take the GTI's iconic DNA to new heights – sporty, tech-forward, and above all, electrifying.
By 2027, you might spot this electric beauty on the roads. Designed on the modular electric drive platform, it promises a delightful combo of everyday usability and sheer driving pleasure. As Schäfer rightly puts it, this is the GTI of tomorrow: "100 per cent electric – 100 per cent emotion."
Maintaining Focus on Core Models
Hold your horses if you thought VW was putting all its eggs in the electric basket. Up till 2033, they'll still be producing their popular combustion engine vehicles in Europe. At the IAA Mobility, attendees were treated to the latest iterations of the Passat and Tiguan, stalwarts in VW's line-up.
Moreover, these models will also have plug-in hybrid versions, boasting an electric range of approximately 100 km and supporting swift DC charging of up to 50 kW.
Revamping the Brand with Extended Features
In recent times, VW has pushed its ACCELERATE strategy to the forefront. Their aim? To evolve into a beloved brand while staying laser-focused on their customers. Come 2026, they're set to launch the ID. 2all – an electric car priced under £25,000. This is in line with their commitment to offer affordable mobility for everyone.
VW's revamped design language emphasises stability, likeability, and sheer excitement. Inside, expect top-notch quality and a user experience that's quintessentially VW. They're also upping their software and infotainment game, introducing larger displays, intelligent voice assistants, and other snazzy features.
Embracing Diversity: VW's Open Space Initiative
Setting up the Open Space at Odeonsplatz in Munich's heart, VW aims to be more than just a car manufacturer. They're fostering discussions on social topics and celebrating diversity and inclusion. Special arrangements have been made for those with disabilities, highlighting VW's commitment to being an accessible brand.
In essence, the latest updates from VW signal a blend of innovation, sustainability, and community engagement. They're not just adapting to the future; they're shaping it. Whether it's their electric ambitions or their community initiatives, VW is steering the wheel, and we're all in for an exhilarating ride.