Celebrating A Big Return
In a highly anticipated comeback, Volkswagen is relaunching the iconic VW bus in North America with the ID. Buzz, a model showcasing a long wheelbase.
The launch will be celebrated at a world premiere event in the USA on June 2, which is now set to be honoured as "Volkswagen Bus Day". The European unveiling follows later in the month at the VW Bus Festival in Hanover, a gathering not to be missed by VW bus enthusiasts.
A New Classic: The ID. Buzz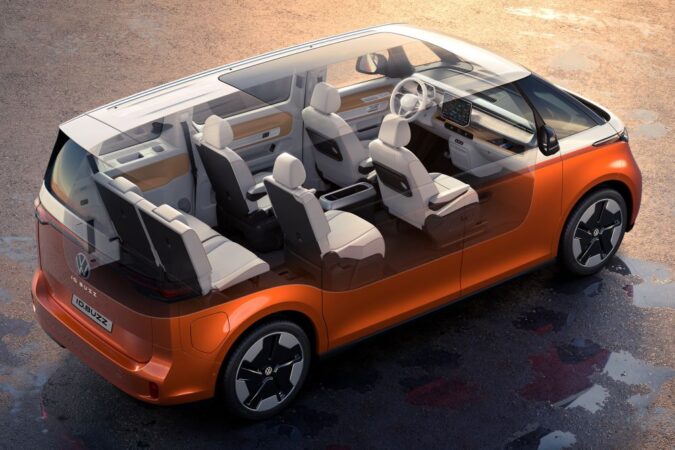 The ID. Buzz, with its extended wheelbase, is among the most spacious electric vehicles on the market, comfortably seating seven passengers. Keeping true to the Samba Bus of yesteryears, it also includes a newly developed panoramic sunroof, the largest of its kind ever produced by Volkswagen, enabling passengers to soak up the sun or stargaze on their journeys.
Next-Gen Power: 210 kW Electric Drive Motor
The new Volkswagen bus will be optionally equipped with a new 210 kW electric drive motor and an 85 kWh battery upon its launch. These improvements mean greater efficiency, a more extended range and significantly more power than previous generations. The ID. Buzz will achieve a maximum speed of 99 mph, reaching 62 mph in just 7.9 seconds.
The Future is Here: ID. Buzz Features
The ID. Buzz will be loaded with the latest tech and features to improve your journey. It'll have a head-up display, a next-gen infotainment system, and remote parking via your smartphone. The large, high-tech panoramic sunroof with smart glass takes centre stage, channelling those 50's Samba Bus vibes.
The smart glass changes from transparent to opaque at your command, thanks to a touch slider or voice assistant. Plus, North American versions will feature air-conditioned seats and an illuminated Volkswagen logo.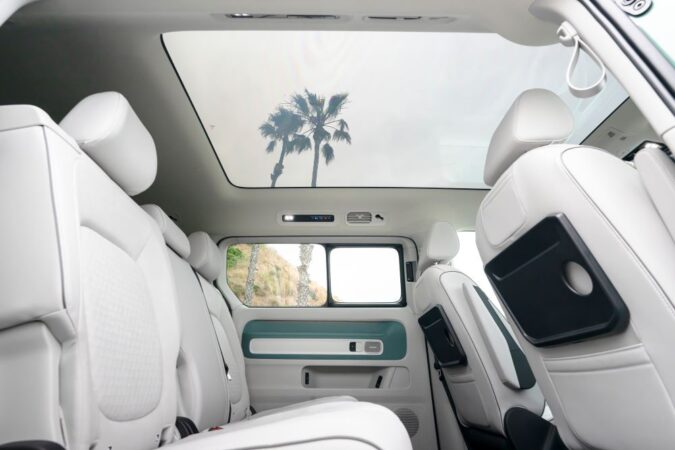 Delivery in 2024
Deliveries for the first ID. Buzz vehicles in America will begin in 2024. Almost simultaneously, the ID. Buzz with a long wheelbase will also be available in Europe. All ID. Buzz vehicles will be manufactured at Volkswagen Commercial Vehicles' main plant in Hanover, home of the VW Bus family and one of the most modern automotive plants in the world.
The return of the VW bus as the ID. Buzz heralds a new era of eco-friendly travel, combining the nostalgic charm of its classic model with cutting-edge electric vehicle technology. So, buckle up, and let's get ready to ride the future!