All-New & Electrified
Volkswagen has pulled the covers off the latest generation of their much-loved Tiguan, revealing an SUV that's not just charming in its aesthetics, but also teeming with forward-thinking tech. One of the major talking points?
Its new plug-in hybrid drive that delivers a nifty electric range of roughly 62 miles, alongside rapid DC charging capabilities. Oh, and if you're already impressed, just wait until Q1 of 2024; that's when it'll be making its way to your local dealerships.
Cutting-Edge Cockpit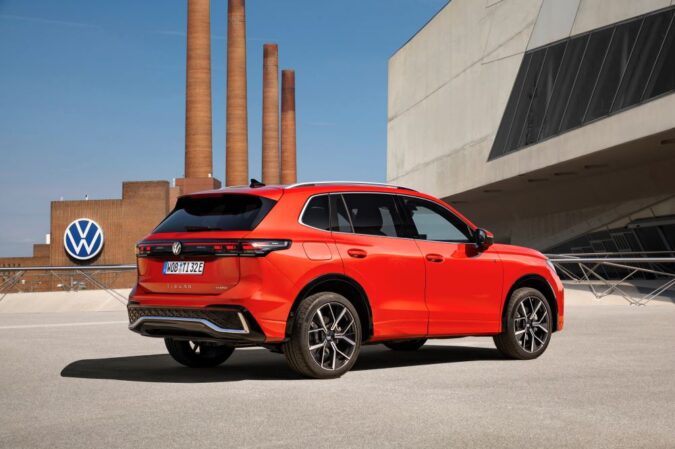 Dive into the Tiguan's interior, and you're immediately greeted by a modern Digital Cockpit. It's more than just pretty lights and fancy screens, though. Drawing inspiration and feedback from real customers, the system has been meticulously developed to be user-friendly.
Think a massive infotainment screen measuring a whopping 38 centimetres (or 15 inches for those who like it old-school), and a futuristic head-up display that projects crucial driving data right onto the windscreen. Plus, if you've ever fancied speaking to your car – and getting a response – the new IDA voice assistant is all ears.
Dynamic Driving
Under the bonnet, the Tiguan is all about choice. Whether you're a diesel devotee, a petrolhead, or have a soft spot for hybrids, Volkswagen's got you covered. And here's a nifty change: gear shifting is now controlled via an intuitive steering column switch.
But that's not all – a revamped adaptive chassis control system, aptly named DCC Pro, promises to make each drive as comfortable as a Sunday morning and as agile as an Olympic gymnast.
Sleek & Striking Design
From the athletic shoulders to the flat LED headlights, the Tiguan's new design is a feast for the eyes. The vehicle's front has been revamped, showcasing a dominant aura, while aerodynamic upgrades have trimmed its drag coefficient down from 0.33 to a smooth 0.28.
And for those late-night drives? The Tiguan is introducing the IQ.LIGHT HD matrix headlights – a marvel in lighting tech with a staggering total of 38,400 multipixel LEDs.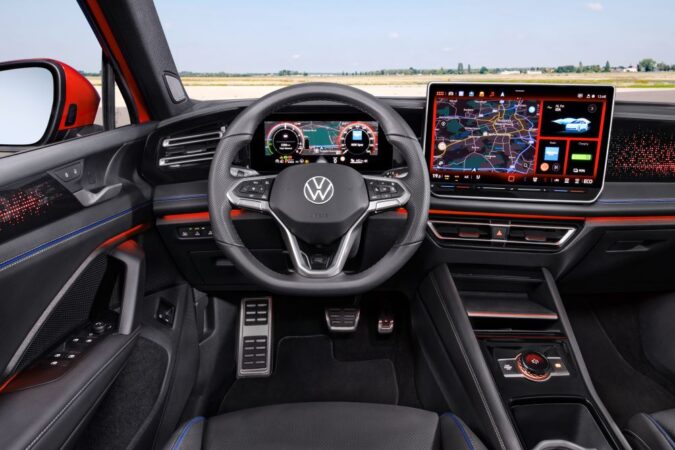 Extra, Extra!
The Tiguan is more than just a pretty face and cool tech. It's also spacious. It's grown slightly, by about three centimetres. While that might not sound like much, the magic lies in the boot, which now offers a generous 652 litres of space, up by 37 litres.
Oh, and speaking of extras, the Tiguan is also loaded with high-performance assist systems as standard. From lane-keeping systems to dynamic road sign displays, Volkswagen has ensured the Tiguan is well-equipped to keep its occupants safe and sound.
The all-new Tiguan is shaping up to be a significant leap forward for Volkswagen. It's clear that the German automaker has poured a lot of effort into making this SUV efficient, tech-rich, and downright stylish. As the anticipation builds up for its release next year, one thing's for sure: the roads are about to get a whole lot more electrifying.