Electrification, as we all know, is the future of the automobile. While that EV revolution is something we all recognise and are keen to be a part of, it's not an easy undertaking. EVs are expensive, end of. Convincing most people to ditch their perfectly good cars for a brand-new EV is a very high barrier of entry that only a few could afford. At least, that's one threshold that Volvo aims to bring down.
Volvo has since captivated everyone with its electric cars, including those made by its siblings over at Polestar. They're pretty to look at, are great to drive, easy to use, and in general, all-around perfect. We've looked at the XC40 Recharge Twin Pro not too long ago, and had nothing but praise for it. Still, it's expensive, and one might argue that you don't really need those dual motors for outright pace.
Cheaper, But Just As Good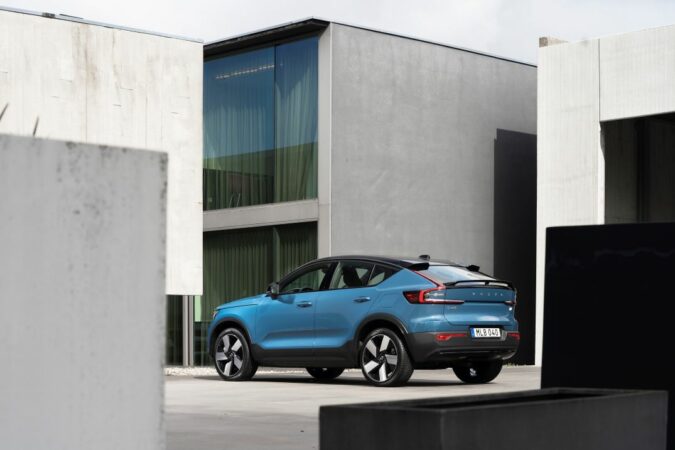 Today, getting an EV might now be easier and cheaper. Following a refresh of that same XC40, Volvo announced that they'll be a single-motor variant, at a lower cost. It'll also come with a slight design tweak, as well as a clever set of pixel-matrix LED headlights. There'll be new colours, alloy wheels, an option for leather-free interior, and several other minor touches. But wait… There's more!
Volvo then unveiled a single-motor variant of the smaller, coupe-esque C40 Recharge. This makes it Volvo's fourth EV so far, with a lot more to come. The C40 has a slightly smaller 69kWh battery pack. Nonetheless, that's good for an estimated 269 miles (434km) of range, which is beyond impressive. It can then be recharged from 10% to 80% in just 32 minutes with a quick charger.