A Grand Finale for Wraith
Rolls-Royce has unveiled the Black Badge Wraith Black Arrow Collection, marking the end of one of the marque's most transformative models. This collection, limited to 12 cars worldwide, commemorates the final V12 coupé to be built by Rolls-Royce before embracing an all-electric future.
Wraith: The Cultural Icon
Launched in 2013, the Wraith altered perceptions of Rolls-Royce and attracted new, younger customers. With countless references in music, cinema, art, and fashion, the Wraith has become a cultural icon.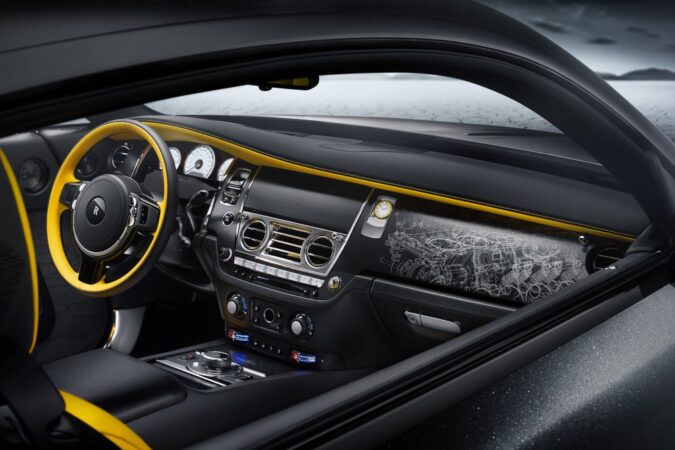 Inspired by the 1930s Thunderbolt
The Black Badge Wraith Black Arrow Collection pays tribute to the V12-powered Thunderbolt, which set world land speed records in the 1930s. Its design elements, such as the Gradient Paint, reflect the spirit of the legendary Thunderbolt.
Complex Surface Finish
The Gradient Paint on the Black Arrow is one of the most complex surfaces finishes Rolls-Royce has ever produced. It features a full-colour graduation between two tones, Celebration Silver and Black Diamond, with a glass-infused 'Crystal' paint layer enhancing the transition between colours.
A Nod to the V12 Legacy
To honour the last-ever V12 coupé, the Black Arrow boasts a unique V12 engine artwork on its fascia, engraved in black-coated aluminium to reveal the gleaming metal beneath.
Extraordinary Interior Details
The Black Arrow features over 320 marquetry pieces on its coach doors, an illuminated Thunderbolt Speedform on the front console, and the debut of the new 'Club Leather' interior surface treatment.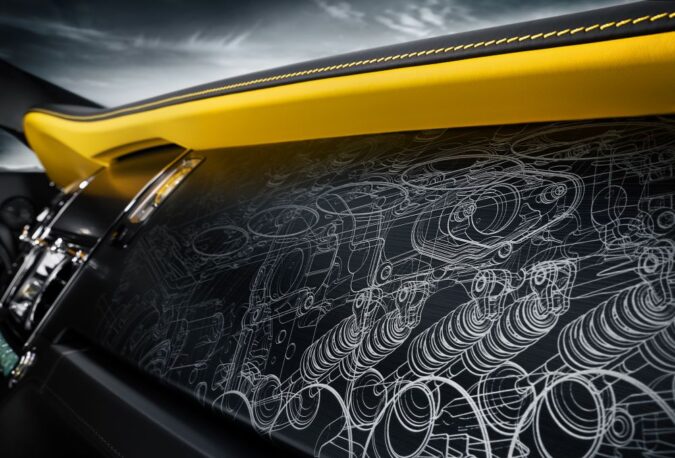 Record-Breaking Starlight Headliner
The Black Badge Wraith Black Arrow features a bespoke Starlight Headliner with 2,117 fibre-optic 'stars', the greatest number ever seen in a Rolls-Royce motor car, depicting the constellations as they appeared on the date of Eyston's final record.
A Limited Edition Farewell
With only 12 cars in the Black Badge Wraith Black Arrow Collection, this limited edition series marks a fitting and unforgettable farewell to the iconic Rolls-Royce V12 coupé.