As much as the purist inside me doesn't want to admit it, there's no denying that crossovers are extremely trendy and popular among the masses. With such high demand, the market (both new and used) is flooded with crossovers in abundance for you to choose from. However, are all crossovers necessarily a good pick, or would (some of them) let you down with their reliability… Like 2011 Buick Enclave problems.
The Enclave is just one of many of the many crossover-slash-SUVs that Buick makes. Actually, let me try to correct myself here… Buick only makes SUVs, unless you're shopping around in China, where they do offer MPVs and sedans. But I digress. Among the sea of Buick's high-riding crossovers, the Enclave is the flagship for us here in the US. Essentially, the pinnacle of what the Buick brand can build.
Therefore, you might expect that the Enclave would be the best that Buick offers as far as reliability is concerned, right? Well, not really, as the earlier Enclaves suffered a bout of engine, transmission, and steering issues, among others. These are naturally just some of the problems documented as part of the 2011 Buick Enclave problems. But, are all these issues just as bad as people have made it out to be?
What Is The Buick Enclave (Specifically, The 2011 Model Year), Anyway?
Before we look into the 2011 Buick Enclave problems, it might help to provide some context as to the vehicle in question. So, what is the Buick Enclave, then? As we hinted at earlier, the Enclave is Buick's top-of-the-line flagship vehicle. It's thus their biggest SUV, classed as a mid- to full-size crossover, as well as featuring 3-rows of seating. As it's built by GM, the Enclave shares a lot with other vehicles.
Specifically, it rides on General Motors' Lambda platform. Hence, it shares the same architecture, and similar underpinnings as the Chevy Traverse, GMC Acadia, and Saturn Outlook. The Enclave has been around since 2007, with the first-generation Enclave on sale between 2007 (for the 2008 model year) to 2017. A mid-cycle refresh was unveiled for the 2013 model year, featuring a slight restyling.
The (first-generation) Enclave came with seating for 7 to 8 passengers, which made it the perfect car for bigger families. By default, the Enclave is front-wheel-drive, but all-wheel-drive is available as an option. Throughout much of its lifecycle, especially in its earlier years, the Enclave was a big seller for Buick. So much so, that GM and Buick had to step up production just to meet the demand for one.
A lot of owners also praised the interior refinement of the first-gen Enclave, too. In particular, there's a very roomy atmosphere, with ample space to lug around passengers or cargo. This is impressive, as the Enclave rode on a then-new and sleek unibody frame, rather than a body-on-frame structure. The Enclave's quiet and comfy ride has been raved about by owners, as is the fit and finish in the interior.
What Are The Key Features Of The 2011 Buick Enclave?
The (first-gen) Buick Enclave came with two engines. During its launch, Buick gave you a 3.6-liter LY7 'High Feature' V6 engine. This powerplant is good for a modest 275hp. However, it was upgraded by the 2009 model year, now equipped with a 3.6-liter LLT V6 engine. This boosted power to 288hp and another 270lb-ft of torque. A much healthier figure, and provided a broader torque curve, too.
With performance settled, the latter engine (which followed through to the 2011 model year) is also more fuel-efficient compared to the earlier engines. For the front-wheel-drive models, you're looking at 17mpg city and 24mpg highway. Or, 16mpg city and 22mpg highway for the all-wheel-drive units. Both Enclave engines are mated to a 6-speed '6T75' automatic transmission as the only option.
More on the latter, a lot of people chided Buick for that gearbox. They called it slow and unresponsive to gear changes, especially while downshifting. Thankfully, this seems to have only affected their first model year and was gradually patched in later years. This was made better following its 2009 model year's inclusion of a bigger engine. With more torque on hand, it compensated for the slow transmission.
One other downside of the Buick Enclave is its weight, which couldn't have been fixed. Many people think it's far too heavy for what it is. For context, the all-wheel-drive Enclaves weigh close to a porky 5,000lbs. This somewhat affected performance, driveability, as well as fuel economy. Regardless, it was a huge hit, and the Enclave sold in strong numbers, through to the second-generation Enclave.
Is The Buick Enclave (Given Problems In 2011) A Reliable SUV?
Now, we can get to ask ourselves as to whether this mega-crossover, given the 2011 Buick Enclave problems (a lot more on that later), is even reliable. In truth, no, not really. While the Enclave isn't the best showing by Buick, it's fair to say that compared to the lemons out there, the Enclave is decently okay. But if you're looking for a dependable runabout, the Buick Enclave just isn't worth the trouble.
To give you an idea, we've referred to the popular online database, CarComplaints.com. They take in reports and complaints from actual owners of the Enclave (and many other cars), to document all of its pitfalls and issues. CarComplaints.com has its own internal scoring system, gauging how bad cars are based on the frequency of certain woes cropping up, and how much it takes to fix them for good.
Based on these metrics, the first-generation Enclave (including the 2011 model year) scored dead last in its leaderboards. That's among 15 other Buick models (and 22 individual model generations). It has a high score (not good, meaning it's more unreliable) that's 5x higher than the average across Buick's other models. The first-gen Enclave is cited to have numerous engine and transmission problems.
Granted, the bulk of these complaints pertained to the first full production and model year, in 2008. In Buick's defense, the volume of Enclave problems from 2009 onwards steadily decreased, as they'd continued to make improvements. Nevertheless, this doesn't detract from the myriad of 2011 Buick Enclave problems. If you desire dependability, it's better to look elsewhere than the Enclave.
What Are The Most Common 2011 Buick Enclave Problems?
As we've mentioned already, the lion's share of the 2011 Buick Enclave problems can be attributed to its engine, steering, and transmission. Although, there are quite a few sporadic electrical issues, and several other lingering problems, as noted by owners. Here's a rundown of the most common 2011 Buick Enclave problems that you have to watch out for…
2011 Buick Enclave Engine Problems
1. Stretched And Failed Timing Chains (Which Leads To Engine Failure)
This is by far the most talked-about of the 2011 Buick Enclave problems. Just to give you an idea of its seriousness, the timing chain (or belt, in other cars) is one of the most crucial parts of your engine. It's solely responsible for maintaining the synchronous rotation of the camshaft and crankshaft. This also ensures that your engine's combustion timing is optimal, for the best performance and operation.
On top of that, the timing chain prevents the pistons (which reciprocate up and down in succession) from colliding against the valves. At first, a failed timing chain (or belt) will manifest as problems with a car's driveability. It might stall, cause misfires, or emit rattling sounds. In time, however, that failed timing chain (or belt) will lead to irreparable and catastrophic engine damage or failure.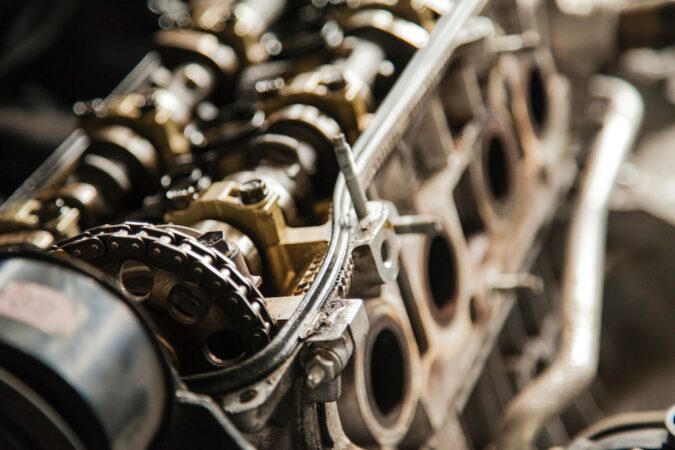 This is, unfortunately, a reality with Buick Enclave owners, as early as 2008, and even as late as 2011. The timing chain in these Buicks is known to stretch out, which consequently misaligns the engine's timing. A proper timing chain (with regular maintenance) could easily last up to 300,000 miles but is usually closer to 120,000+ miles. In the Enclave's case, it's known to fail as early as 40,000 miles.
Commonly, timing chains fail or stretch out to cause slack due to irregular oil changes. GM and Buick were thus rather quick at blaming owners for this widespread issue, beyond just the Enclave. Owners were equally as quick to point out, however, that despite diligent oil changes being performed, the timing chain failures persisted. They've noted significant driveability concerns and expensive repairs.
1.1 What Can Be Done About It?
GM and Buick eventually relented and agreed to release an ECU (engine control unit) software patch to highlight early on if there's a timing chain issue. Although, it does appear as though Buick and GM are aware of a possible design flaw, but seem unwilling to fix it or issue a recall. For now, owners are recommended to look out for these symptoms, denoting a timing chain problem: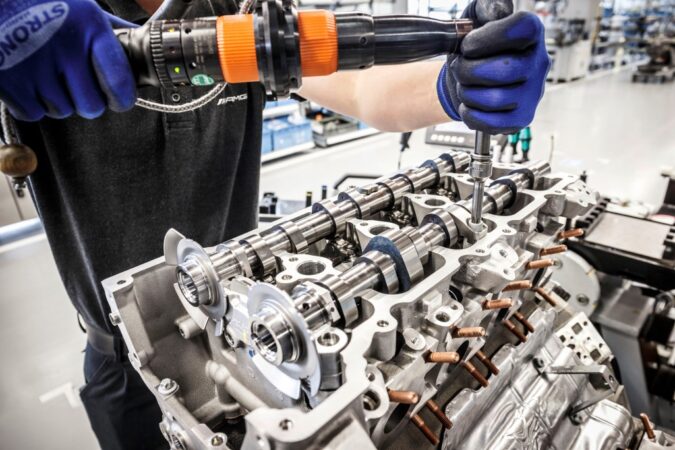 As of today, there isn't a proper fix for this timing chain failure. The aforementioned ECU patch back in 2011 never solved the problem. Note, this affected both of the Enclave's LY7 and LLT engines. GM did offer an extended warranty program. It now covers the timing chain for up to 120,000 miles or 10 years (whichever comes first). Alas, this extended warranty was only offered to the 2009 Enclave.
As of 2012, GM would also compensate owners who've already had their timing chains replaced. As the earlier warranty never covered other model years, this left 2011 Enclave owners (and others) with having to pay for the repairs themselves. Replacing a timing chain isn't cheap, owing to the complex work involved and long labor hours. In sort, roughly $3,000 to $4,000 for the whole job to be done.
2. Blown Engine (Caused By A Failed Timing Chain)
But what if you never had a chance to replace and repair the timing chain on time? That leads us to a far more serious (and expensive) chapter among 2011 Buick Enclave problems. Without the right and precise timing, any engine is doomed to fail. Rotating and moving components of your engine could easily collide against one another, causing significant internal damage. Or, "blown", as they say.
This is what's happened to several Enclave owners. Worse, some owners had to experience a blown engine with mileage as little as 80,000+ miles. This is despite taking good care of their cars, and their strict nature about oil changes and servicing. Initially, owners would notice their Enclaves stalling and dying out in the middle of the road. At first, this seemed as though the battery and electrics died.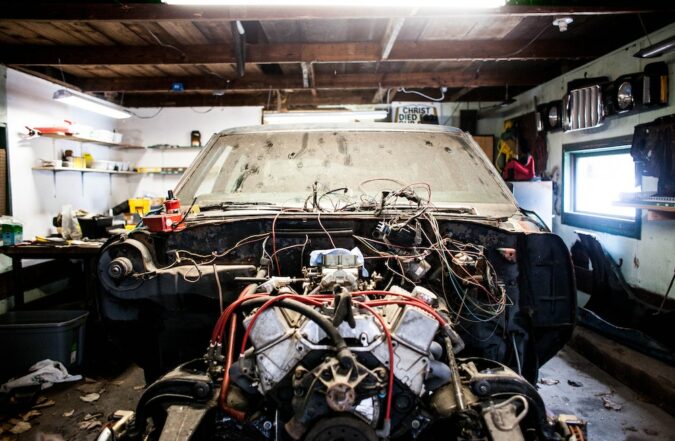 However, upon closer inspection by mechanics, they've found that the timing chain had jumped. On occasions, badly enough that the entire engine had seized up and blown. The only solution at this point is replacing the whole engine, likely with a rebuilt unit from GM and Buick. Compared to what was charged unto owners for replacing the timing chain, an engine replacement is even pricier.
The price varies significantly depending on the workshop's individual rates, and what needs doing. In general, the low-end of the asking price is around $6,500 for a new engine. Some owners have been quoted over $10,000+. Thankfully, some owners had took advantage of the factory warranty to cover the cost. Most are hesitant to keep their cars beyond the original 100,000-mile warranty coverage.
3. Reduced Engine Power (Due To A Fuelling Or Electrical Issue)
Looking past the commonplace timing chain problems, the 2011 Buick Enclave problems continue to other parts of the engine, too. In particular, several owners noted seeing an "Engine Power Reduced" or "Engine Speed Is Reduced" message lighting up the dashboard. Moments later, their cars would then decelerate on their own, despite some owners repeatedly stomping on the gas pedal.
The only quick fix, as prescribed in the owner's manual, is to pull the car over to the side of the road. Then, shut off the engine for at least 15 seconds, and turn it back on again. This should reset the Enclave back to its prior state, and possibly clear up any issues. However, the abovementioned error message continued to appear, and their cars would proceed to decelerate and lose power.
This reduced-power problem showed up in cars with mileage as low as 40,000 miles. The key point of failure that caused this issue seemed to vary. Some owners replaced the fuel pump for $1,500 at a Buick dealership, and this seemed to have solved the problem. Elsewhere, it's been known that the Enclave has had loose connections or compromised wiring within its fuse boxes, as early as 2008.
More on the latter, the fuse blocks of certain GM vehicles are flawed, which can impede the flow of electricity. Usually, vibrations from driving are sometimes enough to knock the wires loose. One of the side effects is seeing that 'reduced power' warning message illuminated. This is then followed by some intermittent stalling or a loss of power. The only solution would be to replace that fuse block.
4. Failed Camshaft And Crankshaft Position Sensor
For this, we have to look back at the earlier timing chain issues. One of the most common diagnostic error codes that might appear if you scanned your car with an OBD scanner is P0008 and P0017. Both of these directly correlate with misalignment in the camshaft position sensor and crankshaft position sensor, respectively. Once again, this is a consequence of a failed timing chain.
Without correct timing, the positioning and movement of both the camshaft and crankshaft will run awry. Besides triggering both the camshaft and crankshaft position sensors, it's also been reported that the sensors themselves are known to fail. If not replaced in time, this could lead to substantial wear and tear on the camshaft and crankshaft, which would cost substantially more to replace.
2011 Buick Enclave Transmission Problems
The earlier model year Enclaves suffered a lot of gearbox issues, which were mostly resolved by the time the 2011 model year came out. Unfortunately, there's still a persistent issue that still remains unfixed. Specifically, owners have complained how their Enclaves would roll forwards and back up or down a hill or incline, despite having already engaged their automatic transmissions in gear.
This caught folks off-guard at first, which prompted them to press hard on the brakes. Another vital point to mention is the erratic nature of this problem. Sometimes, it will roll, while on other occasions (even as the conditions remain unchanged), it wouldn't. Otherwise, owners would then have to press harder on the gas pedal when they're taking off. Dealers advise that this is normal and can't be fixed.
2011 Buick Enclave Steering Problems
1. Failed Steering Gear (Emits Noises While Turning)
So, let's begin with just one of a couple of steering-related 2011 Buick Enclave problems. In this case, owners documented hearing noises while turning, especially at slower speeds. They describe this as humming, howling, twisting, grinding, or squeaking, depending on how bad the underlying problem is. Furthermore, they've noted how the steering felt sluggish or became rather hard to turn.
In addition, some owners saw power steering fluid leaking. This ties into a similar issue down below. For now, we'll focus on the noises, which were pointed out by mechanics to be faulty steering gears. The cost for replacing this (including patching up those leaks) is between $2,500 to $3,500. Owners who went into a Buick dealership for repairs were told that this isn't covered under warranty.
2. Leaky Power Steering Rack (Making It Hard To Turn)
Continuing on with our previous point, the 2011 Enclave is plagued with power steering issues. This is mainly attributed to a leaking power steering rack, which has appeared in cars with as low as 40,000 miles on the clock. When brought into a dealership, owners were told that the power steering pump is known to leak fluids, fail outright, and is generally unreliable, not tied to one's driving style.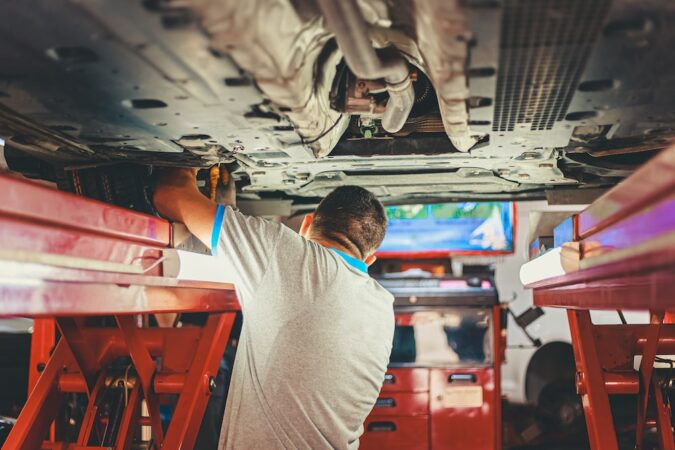 Owners have noticed symptoms such as difficulty to steer, which typically occurs at slower speeds. Terrifyingly, some folks have noticed the power steering to go out while driving at faster highway speeds. The steering is now hard to turn and sporadically comes on and off. The cost for repairs, which differs depending on what needs doing, varies from $1,500 to as high as $3,000 or more.
2011 Buick Enclave Electrical Problems
Although not prevalent (at least, compared to the aforementioned issues), the Enclave suffers from a series of electrical problems, too. Here's a rundown of the most common ones, as documented by the owners of 2011 Enclaves:
Facts: Recalls, Complaints, and Issues with the 2011 Buick Enclave
The 2011 Buick Enclave has six recalls issued by the National Highway Traffic Safety Administration (NHTSA), but nearly 200 consumer complaints have been filed.
The most common issues with the 2011 Buick Enclave are related to stalling engines, malfunctioning airbags, and electrical glitches.
Recalls for the 2011 Buick Enclave include those for the driver's airbag inflator, failing liftgate struts, and side-impact airbags requiring new wiring and security.
There is also one investigation into the Enclave's seat belt anchor cable on file with the NHTSA.
The 2011 Buick Enclave was part of the first generation of Enclave, which had a rough start before the economic recession of 2008.
Two other airbag issues for the 2011 Buick Enclave are unsecured side-curtain units and bad side-impact wiring connections.
The last two major safety recalls for the 2011 Buick Enclave cover cable fatigue and separation in the seat belts and premature wear on the liftgate struts.
The NHTSA has received nearly 200 complaints from 2011 Buick Enclave owners, with the most common issues being stalling engines and service lights activating randomly.
Buick Enclave Forum members have also reported issues with odd transmission shifts and mysterious vibrations.
If looking to buy a first-generation Buick Enclave, it is recommended to pass on the 2011 model year for the facelifted models from 2013 through 2017, which had only two recalls and 17 complaints logged with the NHTSA.
Final Thoughts
That then rounds up our look at 2011 Buick Enclave problems. So, does all this mean that the Enclave is an unreliable, no-good, and undependable vehicle? When compared to the more untrustworthy and problematic cars that we've looked at before, such as the 2014 Chevy Cruze, it's not that bad. Still, we heavily recommend against buying a 2011 Enclave, even one with low miles and well cared for.
This is simply owing to its significant engine troubles, all due to GM's use of subpar and cheaply-built timing chains. Which, if not resolved promptly, could easily destroy the entire engine. It seems this is a problem that affects later Enclaves, too. If you really want an Enclave, then we'd suggest looking at the 2015 model year or later, which has fixed most of the above issues and has far fewer problems.