To get a great car, you don't need to spend a lot of money. In reality, some of the most costly automobiles are the most inconvenient to drive. The fact that certain models have a high price tag does not imply that they will be reliable, comfortable, or perform well. We've compiled a list of the worst cars to buy.
If you're thinking about buying a high-end car, make sure you examine the ratings to ensure you get a vehicle you like rather than a lemon that comes with perceived status. There are numerous reasons why you should purchase a particular automobile. But all you need are a few compelling reasons to avoid purchasing one.
So, without further ado, here is a list of the worst cars to buy that you should avoid in 2022. Many people dislike these cars for a variety of reasons, and there are lots of them. However, it would be best if you made your own decision.
How Are The Worst Cars To Buy Made
Auto manufacturers spend millions on vehicle research and development these days, so you'd think it's impossible to make a poor vehicle. Focus groups reveal what purchasers want, and regular planning meetings ensure that everyone in the company is moving in the same direction, from engines to chassis to design and marketing.
When a new car is being developed, it will be compared to its main competitors to ensure that it can match and, ideally, outperform what is currently on the market. With all of these factors in place, a car manufacturer will have made a huge mistake if it manages to build a complete flop.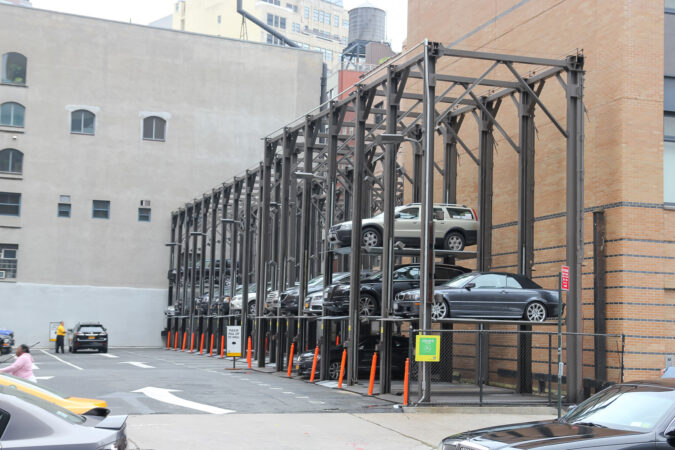 This, however, was not always the case. Previously, it appeared that some makers took a "let's do it and see" approach to launching a new model. Some automobiles may have received positive comments when they were first revealed as concepts.
Still, the final production model was so poorly executed that it ruined the goodwill of any potential consumers. Then there are the badge-engineered models. Some attempt to freshen up an outdated design with half-baked modifications and these are great "worst cars to buy" contenders.
Efforts in which one manufacturer just takes the results of another firm's labors and places new badges on it also fall short of expectations: the ultimate output frequently falls short of expectations. Finally, some cars are the consequence of ungodly collaborations between manufacturers that probably looked like a good idea at the time but plainly weren't.
Worst Cars To Buy
Without further ado, here are some of the worst cars to buy…
1. Cadillac Escalade
The first on the list of worst cars to buy is the Cadillac Escalade. The mechanical and electrical issues are not the only ones that may be found on the Escalade. The automobile is costly, costing $87,000. The power equipment, temperature system, and transmission are the vehicle's most serious flaws.
There isn't a lot of room within the cabin. The seats on the second row are unpleasant, while the third row is claustrophobic. The lengthier ESV, which has additional cargo room, is available to those who seek a more comfortable variant. The truck's towing capacity is impressive.
2. 2018 Porsche Cayenne
In almost every category, the 2018 Porsche Cayenne performs admirably. It's a lovely SUV with excellent performance and one of the best interiors in its class. So, how did the Cayenne, which appears to be well-liked, end up on this list of worst cars to buy? Make a guess.
You guessed correctly about the cost of ownership. The Porsche Cayenne appears to be relatively reliable, but you'll have to pay a lot of money to get it fixed if something goes wrong.
3. 2016 Volvo XC70 Estate
Minor issues have afflicted the 2016 Volvo XC70 estate. The fuel hose is prone to cracking, the fuel gauge can display inaccurate fuel levels, and electrical issues might disable power steering.
The driver-side airbags in some 2016 Volvo XC70 estates have also been discovered to be defective. Some of the alloy wheels are also known to corrode, and there have been reports of software issues. There aren't many station wagon options, so you'll have to go elsewhere if you need one.
4. 2015 Chrysler 200
The most recent Chrysler 200 generation has garnered mostly excellent feedback for its appearance and comfortable cabin. Despite this, Chrysler dropped the 200, and for a good cause. Unfortunately, the Chrysler 200 only has a superficial level of quality. While the car has a stylish exterior, it is notorious for its poor reliability and quality.
The standard engine is underpowered and matched to an unimpressive transmission, and the rear seats are also cramped. Unless you're a mechanic looking for a project, you should definitely skip the 200.
5. 2012 Kia Optima Hybrid
First and foremost, kudos to Kia for developing a hybrid in 2012. Only a few firms were taking the market seriously, and Kia was one of them. The 2012 Kia Optima Hybrid, unfortunately, was not a terrific hybrid. It was one of the worst cars to buy. The sedan achieved excellent gas mileage, with a highway mileage of 39 miles and a city mileage of 34 miles. It's all downhill from there.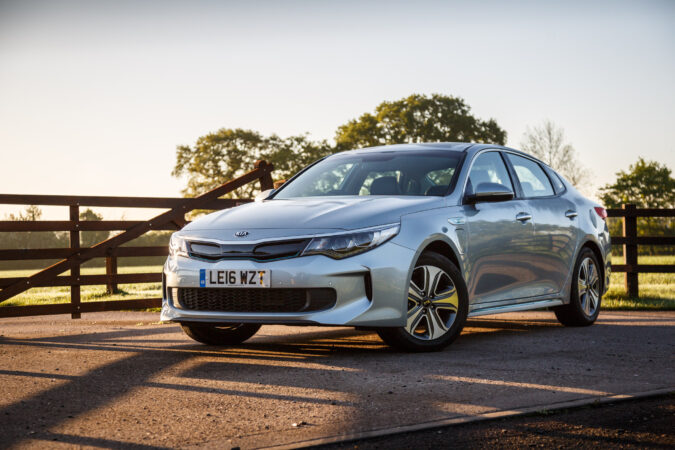 The interior is cramped and uninviting, the performance is lacking, and the reliability is poor. However, as long as you don't have to change the battery, safety is excellent, and the total cost of ownership is reasonable.
6. Mercedes Benz CLA
While Mercedes-Benz has produced a number of trustworthy automobiles, the Mercedes CLA is not one of them. The vehicle appears to be a sporty sedan with a price tag of slightly over $32,000. You could get a better car than the CLA for that amount of money.
You'll have to pay more than $40,000 to make this CLA feel like a Mercedes-Benz. The CLA falls short of Mercedes' usual standards of quality, comfort, and luxury. For years, the automobile has been on Consumer Reports' worst cars to buy list.
7. 2008 Chrysler Sebring
The 2015 Chrysler 200, you see, was a significant upgrade over the Chrysler Sebring that came before it. The Sebring's design was out of date before it ever left the factory, its reliability was questioned, and the interior was regarded as cheap and ugly. The Sebring, on the other hand, filled up a lot of rental fleets, so there are plenty of them on the second-hand car market for cheap.
8. 2019 Buick Cascada
Unlike many other cars on this list of worst cars to buy, the 2019 Buick Cascada gets excellent reliability ratings. Sadly, the good news comes to an end there. The Buick Cascada is a premium convertible that underperforms due to its drab design and poor performance.
The Cascada also appears to be a decade old, and the seats aren't very supportive. The car gets only 21 miles per gallon in the city, which is terrible for such a small car. The point is that there are a lot of nicer premium convertibles on the market.
9. 2019 Mercedes CLA Class
The 2019 Mercedes-Benz CLA class has a lot of flaws. The most significant is that the derided 2019 Mercedes CLA will be replaced by an allegedly much more acceptable 2020 Mercedes CLA. This could have a negative impact on the CLA's resale value.
The 2019 Mercedes CLA is noted for its monotonous handling and ride, as well as its bland look and subpar interior. The fact that it costs less than $35,000 is arguably its one redeeming trait, but the Mercedes A-Class, which is far more well-regarded, costs even less.
10. Chevrolet Citation
The Chevrolet Citation was a smash when General Motors produced it in the 1980s. The company introduced the vehicle as a front-wheel-drive, compact X-body platform. General Motors sold 800,000 vehicles in its first year and was named Car of the Year by Motor Trend. So, where did it all go wrong?
Consumer Reports obtained a copy of the vehicle and discovered several problems. Chevrolet had constructed a low-quality vehicle with serious engineering defects, according to the inspectors. The Citation's sales dropped once the study was issued. The Chevrolet Citation was discontinued after a year on the market.
11. Maserati Ghibli
You wouldn't expect an ultra-luxury car manufacturer to make this list of worst cars to buy, but some corporations just find a way. Maserati has produced a number of outstanding automobiles over the years. The Maserati Ghibli, on the other hand, isn't one of them. The automobile is based on the Chrysler 300 platform, which doesn't exactly scream "ultra-luxury."
The engine and performance are excellent for a family sedan but not for a car with a starting price of $75,000. Meanwhile, the execution has much to be desired. The Ghibli simply does not live up to Maserati's customary high standards.
12. 2019 Acura ILX
The 2019 Acura ILX is one of those rare, unambiguous disasters for Honda. The appearance is adequate if a little dull. However, performance is disappointing, even for a high-priced luxury vehicle.
The same could be said for the ride's handling and general quality. Meanwhile, the inside is more suited to a Honda Civic, and durability is a concern. Honda isn't known for its reliability, so the Acura ILX's demise is surprising.
13. 2014 Dodge Avenger
Fiat-Chrysler has abandoned the American automobile market in favor of trucks and SUVs. While the auto industry has struggled in recent years, Chrysler has routinely underperformed. You'll understand why if you've ever ridden in or driven a 2014 Dodge Avenger.
The automobile had out-of-date styling, a low-quality interior, bad gas mileage, a small trunk, and a low level of reliability. It's not so much that the 2014 Dodge Avenger is poor as it is that there aren't many compelling reasons to buy it.
14. 2019 Ford Fusion Energi
The 2019 Ford Fusion Energi is, without a doubt, one of the worst plug-in hybrids available. The all-electric range is lacking by class standards, and the powertrain seems underpowered. It might be a challenge just to get on the roadway.
The Ford Fusion hasn't seen a substantial makeover in years, and the Energi is showing its age. However, there are some positive aspects, such as a pleasant interior and user-friendly features.
15. Ford Fiesta
Almost every year, Consumer Reports names the Ford Fiesta as one of the least dependable vehicles. Engineers at the Ford facility are racking their heads to solve the persistent transmission issue.
The climate control is inadequate, and the vehicle's average cost is $21,000. The back seats are cramped inside, so don't be shocked if your ride is uncomfortable. Although the car gets outstanding gas mileage, the engine is slow. The Fiesta ST is quicker, but the ride is harsh.
16. 2019 FIAT 500X
Fiat's 500X is next on the list of worst cars to buy. The Fiat 500X has a unique silhouette, fascinating design elements, and a showy interior. Unfortunately, the attractiveness of the Fiat 500X is only skin deep. The tiny car has a reputation for breaking down frequently, and repairs may be rather costly. While the interior may appear to be of good quality, many of the materials are of dubious grade.
Although performance has improved over prior years (which you should avoid), it is still average. The engines are underpowered, and the steering is unimpressive. Meanwhile, the 25 city/33 highway MPG is underwhelming for a little car.
17. Alfa Romeo Giulia
When one thinks of Italian automobiles, one thinks of gleaming red vehicles like the Ferrari 458 or the exquisite design of the Lamborghini Huracan. When it comes to the Alfa Romeo Giulia, you don't normally equate damaged vehicles with Italian manufacturers, but you should.
Since it is included practically every year in Consumer Reports' Least Reliable Automobiles article, the Alfa Romeo has proven to be one of the worst cars to buy on the road. Even with new models, Alfa Romeo drivers suffered engine troubles and were stuck on the side of the road.
18. 2013 BMW X5M
Even though it's a luxury SUV, you might occasionally get a 2013 or earlier BMW X5 for a good price. Unfortunately, the older BMW X5's lack of reliability is the reason for the reduction. Furthermore, BMWs are notoriously expensive to repair, so you'll be out a lot of money if something goes wrong.
The cabin is also underwhelming, and the ride is a little too harsh. The backseats are very cramped. However, the handling is excellent, and the engines have plenty of power. Even so, it isn't enough to compensate for the BMW X5's shortcomings.
19. 2018 Dodge Caravan
It may be difficult to believe that the 2019 Dodge Caravan is actually a 2019 model. It appears to be at least ten years old, and the aesthetic hasn't changed much since 2008. Of course, you're probably not concerned with appearances while purchasing a minivan.
Despite this, the 2019 Dodge Caravan has had quality and reliability difficulties, has low performance (even by minivan standards), and has a terrible interior. On the other hand, Minivans are risky investments no matter which model you acquire because they're out of style.
20. 2019 Chevrolet Spark
If you're certain you only need a city car to pick up groceries or get around town every now and again, the Chevrolet Spark is a good option. For its budget, it's a typically reliable car with enough technology features.
On the other hand, the interior is relatively small, cheap, and uncomfortable, with barely enough room for two adults. The rate of acceleration is also extremely slow. All of this is manageable if you're only zooming about town once in a while. As a family car in general? You'll need something more substantial.
21. 2019 Mitsubishi Eclipse
The 2019 Mitsubishi Eclipse has a lot of potential that hasn't been realized yet. The tiny car rides well and performs well in safety testing. Reliability is adequate but not exceptional. On the other hand, the Mitsubishi Eclipse trails well behind the competitors in terms of performance. The interior is also plasticky and hard.
The rear legroom, on the other hand, is surprisingly good. On the other hand, an SUV's cargo room is fairly limited. Meanwhile, the vehicle's gas mileage is quite low for such a little vehicle. Eclipse's real killer is its hefty starting price ($25,000), which is difficult to accept considering all of its shortcomings.
22. 2019 Nissan Frontier
The 2019 Nissan Frontier may have been a strong pickup a decade ago, but it now trails the competition. The Frontier has a dated design and a tiny backseat, as well as a cheap, uncomfortable interior. Although it is a fairly reliable vehicle, it obtained poor safety ratings.
The Frontier performs admirably, but its towing and hauling capacities are below the class average. It has a fantastic transmission. There are, however, better compact pickup vehicles than the Nissan Frontier, no matter how you look at it.
23. 2019 Ford Taurus
The 2019 Ford Taurus has garnered mixed reviews in practically every category, lagging behind its in-class competition. The Taurus isn't particularly agile on the road, and this, combined with its unimpressive engine, makes for a bad driving experience. You'll be treated to an old-fashioned interior along the way.
Meanwhile, it gets poor gas mileage, even for a large vehicle. The Taurus is also being phased out, and huge automobiles are out of favor. You'd be better off getting something else unless you can find a really excellent deal.
24. 2011 Audi A4
In most regards, the 2011 Audi A4 is a good-to-excellent vehicle. The aesthetic is subtle but sophisticated. Even by premium standards, the interior is quite lovely. Overall, the performance is excellent. The Audi A4 also received excellent safety ratings.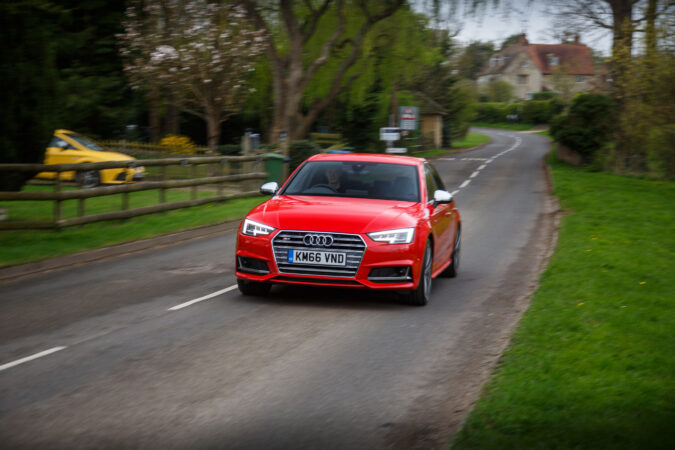 However, it is also one of the worst cars to buy on the market, with recurrent engine problems. The A4 is also known for consuming a lot of gas. So, while a 2011 Audi A4 might be a terrific price now, its long-term value proposition is quite questionable.
25. 2007 Mercedes C-Class
It's all too easy to get tempted by an older, used luxury car. You may experience the brand and distinction at a fraction of the cost. The 2007 Mercedes-Benz C-Class, on the other hand, is a car you should generally avoid. The 2007 Mercedes-Benz C-Class hasn't held up well over time.
Rust is a problem in this car, especially around the trunk lid. The infotainment system has also been known to fail, and the seats' stitching has been known to burst. Problems with the door mirrors, headlights, and other little annoyances are all too common.
26. 2015 Jeep Compass
Jeep has been attempting to create the ideal compact SUV for quite some time, and the 2015 Jeep Compass is one such attempt. Unfortunately, it wasn't a particularly impressive attempt. The 2015 Compass has a high price tag, even when used, and has received bad reviews.
The 2015 Jeep Compass is a badly used vehicle to buy right now because of its low reliability, poor safety ratings, and obsolete platform. Perhaps Jeep will figure out the formula soon, but the Compass is a letdown for the time being.
27. Mitsubishi Montero
The Mitsubishi Montero SUV debuted in 2000 with the marketing goal of being a safe vehicle. Consumer Reports then investigated the vehicle and found it to be unfit. According to the magazine, when the magazine's team drove the Montero and turned at above 37 miles per hour, it had a dangerously high rollover risk.
The magazine gave Montero a "Not Acceptable" rating. The Montero was a flop after the Consumer Reports decision, and it was phased out of the American market in 2006. Consumer Reports must be impressed if automobile makers want to stay in the market and sell cars. Otherwise, the damage will be irreversible.
10 Worst Used Cars to Buy
Uncertainty when buying a used car is common, and certain models have reputations for trouble that buyers should stay away from.
Carcomplaints.com, RepairPal, the National Highway Traffic Safety Administration, and Consumer Reports can provide data on used cars to avoid.
The 2002 Ford Explorer has a mind-boggling number of transmission and drivetrain issues that should be avoided.
The 2003 Honda Accord has hundreds of owner trouble reports and a history of abysmal transmission problems.
The 2019 Toyota RAV4 has reports of transmission issues and a low-reliability rating of 2 out of 5 from Consumer Reports.
The 2013 Nissan Altima has hundreds of transmission-related complaints and a low satisfaction rating of 1 out of 5 from owners.
The 2011 Jeep Grand Cherokee has electrical system troubles, difficult-to-diagnose problems, and a low-reliability rating of 1 out of 5 from Consumer Reports.
The 2011 Hyundai Sonata's 2.4-liter Theta II engine has a dubious reputation among mechanics and has been at the center of a class action lawsuit due to excessive oil consumption and fires.
The 2015 Maserati Ghibli has a poor resale value and the owner reports of seized engines and chassis cracking issues.
The 2007 Chevrolet Silverado 1500 has numerous engine problems, including excessive oil consumption, with common repairs costing as much as $1,884. The 2014 RAM 1500 has engine and transmission problems and 16 manufacturer recalls. The 2019 Subaru Ascent, despite Subaru's reputation for dependability, has a 1 out of 5 reliability rating from Consumer Reports due to electrical issues, transmission troubles, and brake and climate control system problems.
Finding Quality Used Cars
Meanwhile, to ensure that you don't end up with the worst cars to buy, here are some tips on finding good and reliable cars, instead…
Worst Cars To Buy, Tips & Tricks #1: Know Your Needs
Before you even start looking for a used car, make a list of your needs. Consider factors like fuel efficiency, number of passengers, daily usage, and road conditions. If you have a family, you may need a larger car with more seating. If you commute long distances, fuel efficiency might be more important.
Worst Cars To Buy, Tips & Tricks #2: Set a Budget
Decide how much you can afford to spend. Remember to include additional costs like taxes, registration, and insurance. It's also wise to set aside some money for unexpected repairs or maintenance.
Worst Cars To Buy, Tips & Tricks #3: Do Thorough Research
Once you know your needs and budget, start researching different makes and models that fit your criteria. Use online resources, consumer reports, and forums to find out common problems or recalls associated with the models you are considering.
Worst Cars To Buy, Tips & Tricks #4: Check Vehicle History Report
A vehicle history report can provide crucial information about the car's past. It includes details like previous owners, accidents, recalls, and maintenance records. Make sure the VIN (Vehicle Identification Number) on the car matches the VIN on the report.
Worst Cars To Buy, Tips & Tricks #5: Inspect the Car
A visual inspection can reveal a lot about a car's condition. Check for signs of wear and tear, rust, and any unusual noises. It's always best to have a professional mechanic inspect the car as well.
Worst Cars To Buy, Tips & Tricks #6: Test Drive
A test drive is crucial to get a feel for how the car handles. Pay attention to the brakes, steering, transmission, and overall ride. Make sure all the gadgets and electronics work properly.
Worst Cars To Buy, Tips & Tricks #7: Negotiate the Price
Don't be afraid to negotiate the price. Arm yourself with all the research you have done and know the fair market value of the car. If there are any issues found during the inspection, use them to negotiate a lower price.
Worst Cars To Buy, Tips & Tricks #8: Check the Warranty and Return Policy
Some used car dealers offer warranties and return policies. Make sure to read and understand the terms and conditions. It can provide peace of mind in case of unexpected problems.
Worst Cars To Buy, Tips & Tricks #9: Finalize the Paperwork
Ensure all the paperwork is in order. Check the title, registration, and any other required documents. Make sure there are no liens on the car and that the title is clean.
Remember, buying a used car doesn't have to be a gamble. With proper research and preparation, you can find a reliable vehicle that suits your needs and budget.
Worst Cars To Buy: In Conclusion…
There are so many horrible competitors for the title of worst cars to buy ever produced that choosing the absolute worst is difficult. When you consider that automobiles have gone a long way, a bad car now may not be as horrible as one from the 1980s. But, on the other hand, does that make it any worse when manufacturers miss the mark in today's world?
In the same breath, there are cars from the past that may have appeared good at the time, but it's clear now how awful some of them were. Of course, some models were bad from the start, giving their designers a bad name. There are, of course, certain models that were bad from the start, earning their creators a bad reputation that may last for decades.