It's more common than otherwise to find unreliable cars on the market. Sometimes, you get a car for yourself that just doesn't turn out how you would've liked. At times, it may cost you (a lot) more than what the car itself is actually worth just for a repair. Or, it might spend most of its time stuck in the workshop rather than being on the road. But surely, what you have isn't as bad as 2014 Chevy Cruze problems, right?
The Cruze was made to be Chevrolet's big-ticket, mass-market, volume-seller sedan, sold across not just the Chevy brand. But it's carried the badges of many other staple General Motors marques. This included the likes of Daewoo, Holden, and Suzuki. While the Cruze sold in great numbers (at least, before crossovers and SUVs took over the market), that didn't mean that it was immune to defects.
If anything, it had a lot of them. In the 2014 model year alone, we're looking at serious engine woes, electrical issues, cooling troubles, steering faults, and a myriad of other complex (and costly) issues. So bad were these problems, that many publications and owners called it the most unreliable car in its class. But is it really that bad, and what can you do about these 2014 Chevy Cruze problems?
What Is The Chevy Cruze (2014 Model Year)?
Before we get into discussing the depth of 2014 Chevy Cruze problems, let's take a moment to learn more about what the Cruze is, in the first place. In particular, we're going to take a look at the first-generation Cruze, also known as the J300. It was sold from 2008, all the way through to 2016. And yes, that includes the dreaded 2014 model year that's become the subject of this heated topic.
Initially, the Cruze was made to replace the Chevy Cobalt (technically, this also counts for the Pontiac G5), Daewoo Lacetti, and Holden Astra. All of which, as with the Cruze, were sold in the compact car (sedan) segment. For the most part, the Cruze project was undertaken by GM Korea, and it was a big deal. It was supposed to be the first major undertaking since GM's Chapter 11 bankruptcy just before.
The underlying platform was GM's Delta II and had cost General Motors (including its partners, like Daewoo and Opel) more than $4-billion. Once it was ready to put into production, Chevrolet's Cruze really was a global undertaking. It was put together in a dozen GM factories around the world, with manufacturing taking place in North and South America, Asia, Europe, and Eurasia of that year.
There were also quite a few differences between the regional models. For example, the Cruze built for the US market required significant modification to the platform compared to other Cruzes in the rest of the world. Simply put, GM and Chevy needed to both reinforce the chassis and enlarge its engine compartment. This was to accommodate a bigger US-borne engine, among other changes.
How Did The Chevy Cruze Evolve (Through 2014)?
A majority (around 65%) of the Cruze's platform was made out of high-strength metal. Meanwhile, Chevy adopted a simpler (and cheaper) solid torsion beam axle in the rear, compared to what most of their rivals were using at the time, which was a multi-link independent rear suspension. Albeit, their front suspension was your usual fare of MacPherson struts, ensuring decent handling out of the Cruze.
The steering was hydraulically assisted for much of the world but had an electric rack for us here in the US. Elsewhere, GM's engineers worked hard on the sound dampening throughout most parts of the Cruze. This helped to cut down on unwanted noise, vibration, and harshness (NVH). Cruzes here in the US were all four-door sedans, but GM did make five-door hatchbacks and station wagons, too.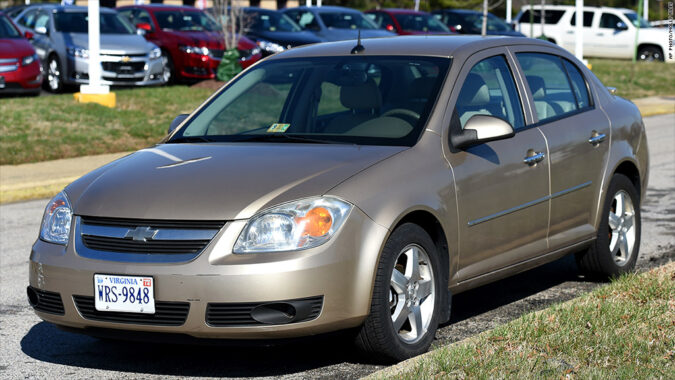 From 2008 onwards, the first-generation Cruze received its first facelift in 2012 (for the 2013 model year). It was mostly a mild refresh, with the most significant change being a redesign of its front end. The air intakes, grille, and lighting signature had also been retouched ever so slightly. On top of that, GM unveiled their brand-new MyLink infotainment and multimedia system, as an optional extra.
The J300-generation Cruze received another refresh in 2014 (for the 2015 model year). Once again, it didn't yield much, other than a simple redesign. The grille was updated and featured an angular and aggressive take that was akin to the Malibu at the time. Further restyling was done for those Cruzes bound for Asian markets, especially in China, where the entire front-end was region-specific.
How Did The (2014) Chevy Cruze Fare In The USA?
Assembled in Ohio, the US-made Chevy Cruzes came into the market in 2010, for the 2011 model year. This replaced the old Cobalt entirely, in Chevrolet's line-up. For the US and Canadian markets, Chevy had tweaked the suspension substantially. Now, it's using a much more complex Watts Z-link suspension in the rear. If you're buying a Chevy Cruze, it came in four trim levels; LS, LT, LTZ, and the Eco.
Depending on which trim you chose, Chevy gave you two engine options. The first was a 1.8-liter N/A (naturally-aspirated) inline-4 'Ecotec' engine. It was good for 138hp and 125lb-ft, as tuned for the US and North American market. Meanwhile, the other was a 1.4-liter, turbocharged inline-4 'Ecotec'. It also made 138hp but had more torque, rated at 148lb-ft. It's the same with the transmission.
You had two options, a 6-speed manual, or a 6-speed automatic. The LS trim came with the 1.8-liter, as the LT and LTZ came with the turbocharged 1.4-liter. On the other hand, the Eco trim had quite a few changes to improve its efficiency. For example, it had electronically-controlled shutters that can more proactively manage airflow into the engine. Not to mention, the Eco trim was lighter by 26lbs.
Either way, the Chevy Cruze came with electronic stability control, and 10 airbags. By its 2014 model year, Chevy also introduced a 'clean diesel' version for the Cruze. These cars had a 2.0-liter Multijet, which puts out a healthy 148hp and 258lb-ft of torque. All the while, these diesel engines could still manage 44mpg on the highway, and 27mpg in the city. They all came with 6-speed automatics.
Is The Chevy Cruze (2014 And Beyond) Reliable?
Now, we come to the question of reliability, leading up to the 2014 Chevy Cruze problems. So, is the Cruze reliable, even? Well, not really, as the first-generation Cruze had a terrible penchant for poor dependability. Consumer Reports, during the Cruze's first year on sale, put it at the bottom among other compact sedans.
In total, the entire first-generation Cruze was recalled at least 22 times. Most of it impacted the first year on sale, 2010 (2011 model year). Numerous recalls were then issued, including (but not limited to):

2011 – More than 2,100 Chevy Cruzes had to be recalled due to a tendency for the steering wheel to break away from the steering column while driving.
2012 – Around 413,400 Cruzes that were built at GM's Lordstown (Ohio) plant had to be recalled. It was due to a growing likelihood of the engine bay catching on fire, as flammable fluids might easily get trapped near or close enough to the engine. This mostly affected the 2011 and 2012 models.
2013 – Once more, affecting Cruzes built for the 2011 and 2012 model years. Also, this recall was for all those Cruzes assembled at GM's Lordstown plant in Ohio (roughly 292,900 cars). This time, it was for issues concerning the power brake assist, which has a defective microswitch that may prevent it from engaging. At the time, around 27 accidents were recorded to have been caused by this issue.
2014 – Chevy had to stop assembly and selling of all 2013 and 2014 model year Cruzes with 1.4-liter engines. As a whole, this alone accounted for around 60% of all Cruzes sold. While they didn't give a reason at first, GM later admitted that it was due to issues with the cars' right-side axle shaft.
What Are The Most Common 2014 Chevy Cruze Problems?
It's not just Consumer Reports, either. The popular car reliability database, CarComplaints.com, had recorded more than 1,000 complaints from owners. Most of which, unfortunately, was quite serious problems with the engine and transmission. Owing to the costs and intricacies associated with these repairs, they've ranked the Cruze as the least reliable Chevrolet model, out of 40 other models.
In particular, when broken down by generation instead of the entire nameplate, CarComplaints.com ranks the first-generation Cruze (yes, that encompasses the 2014 model year) at the bottom, again. But anyway, let's go back to the 2014 Chevy Cruze problems, and which among them were the most common ones. Based on data that we've compiled from CarComplaints.com, the engine is No.1.
There are a lot of engine-related complaints from owners. This, naturally, reflects poorly on the 2014 Cruze, as engines are complicated components. When they go wrong, it's usually an expensive, time-consuming, and laborious task to get it right. Furthermore, there are plenty of other faults that have been documented by actual owners of a 2014 model year Chevy Cruze. It doesn't get any better.
Primarily, we're looking at electrical, cooling, steering, and transmission issues. All of which, just like the engine, isn't cheap or simple to repair. To be fair, the 2014 model year nevertheless marked an improvement over reliability. In particular, the 2011 and 2012 model years had quite a lot of issues, as well. Still, 2014 wasn't that much better, as owners had to contend with countless problems.
Here are some of the most common 2014 Chevy Cruze problems…
1. 2014 Chevy Cruze Engine Problems
A) Turbocharger Wouldn't Boost (P0299 Error Code)
Of course, this impacted those Cruzes with the 1.4-liter turbocharged engines. Owners reported how their cars wouldn't respond as swiftly as they normally would, especially on the highway. They've noted how acceleration was sluggish, or that it would take a moment before the turbos kicked in. Upon an inspection and diagnosis with an OBD tool, their Cruzes would kick out a P0299 underboost error.
In other words, the turbos couldn't boost properly, resulting in that hesitation or loss of power. The only solution was to replace the turbocharger. Worse, the exhaust manifold and the turbo in every Cruze were cast together, so that had to be removed and replaced, as well. Alongside that, owners had to replace parts of the oiling system, as well as coolant supply and return hoses, among others.
In general, owners had to shell out approximately $2,000+ for a full replacement of the turbocharger assembly. This issue occurred around the 100,000-mile mark on the clock, on average. Although, we spotted some owners facing this problem with as little as 60,000 miles on the odometer. The most common symptom of this turbo underboost error is the appearance of the check engine light.
B) Valve Cover Gasket And Seals Leaking
Several owners had a bad time with their Cruzes, as several major components would sometimes fail simultaneously. Specifically, the oil pan seal, PCV (positive crankcase ventilation) valve gasket, water pump, fuel module, camshaft seal, crankshaft seal, and piston ring all broke. This is despite the fact that these cars, as the owners claimed, were well-cared for and religiously maintained and serviced.
The faults could appear with mileage as low as 40,000 miles. Some owners spotted this early on with the smell of burning oil, despite there being no leaks. It's mostly unclear about what caused these to happen, other than key engine gaskets leaking. Apparently, it's been noted that Chevy used cheap or poorly-made seals and gaskets, which prompted them to fail much sooner than they typically should.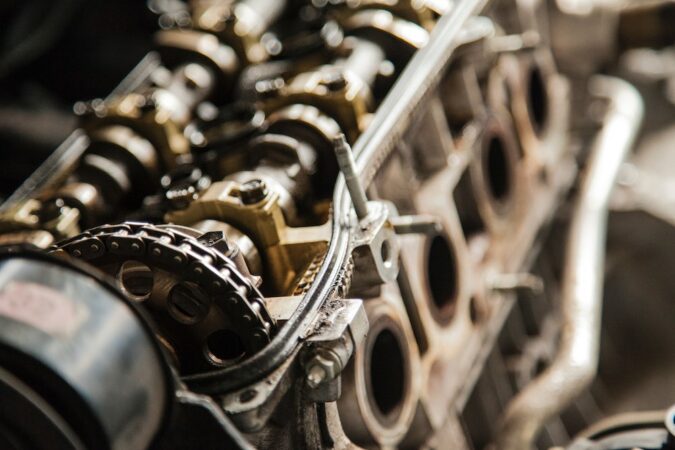 Other than the aforementioned symptoms, several owners spotted a P0171 error code. This denotes that the engine is running lean, as the valve cover or camshaft cover has been compromised. Thus, it needs a replacement. It seems that this is a typical design flaw with GM's engines. Other than that, this error code may point you towards a vacuum leak, so refer right down below (chapter E) for that.
C) Throttle Body Clogged Up With Sludge
You'll notice this issue primarily when accelerating. Owners documented how their cars lost power or hesitated during acceleration. They'd notice how the RPMs revved upwards to redline, but the car wouldn't build up speed. In some cases, their Chevy Cruzes would jerk, shudder, stall while driving, or idle roughly. Most of the time, owners would experience no other symptoms or warning lights.
However, several owners found misfire-related OBD codes (P03xx). It seemed as though the common cause of this issue is the throttle bodies clogging up. This could occur, even with Cruzes that had only 5,000 or so miles on the clock. The solution is as simple as removing and cleaning the throttle bodies. This seems to have fixed the issue at hand, though some owners had to replace the valve body.
D) Oil Pan Leaking (As Well As Other Fluids)
One familiar and persistent aspect of the 2014 Chevy Cruze problems is fluid leakage. In this instance, it would be the engine oil leaking, primarily within and around the oil pan. As we looked at earlier, the valve cover is a prime suspect. The gaskets that come with it are incredibly susceptible to cracks due to the engine's heat. Before eventually failing, thus causing motor oil to leak through it.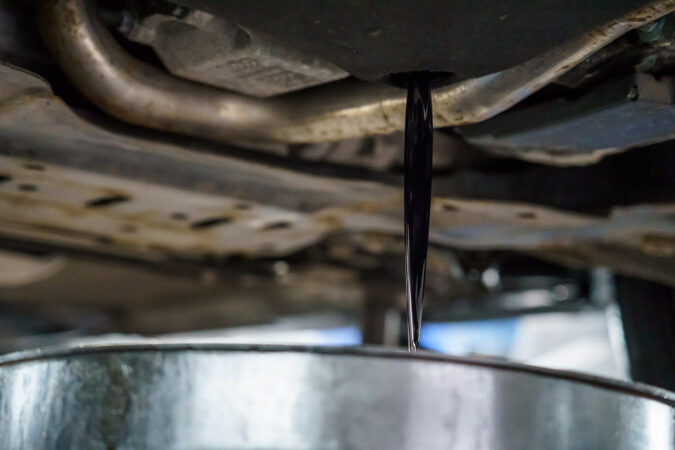 While we're here, we may as well address the other fluids that tend to leak out from the Cruze. Quite a few complaints from owners centered around water and coolant leakage. This has prompted the affected owners to carry around extra water, just in case. Regularly, this results in overheating and poor driveability. The underlying fault isn't always immediately clear, but it may be the thermostat.
E) Odd Noises At Idle Due To Vacuum Leaks
Speaking of leaks, it's not just fluids that are leaking from the Cruze's engine. Owners have noted the presence of odd sounds while idling. Usually, these are heard as squeaking and whistling sounds. At first, owners and technicians quickly thought that this may have been due to a slipped or bad belt in the engine. No other symptoms were often present, and the check engine light never came on.
Note, this issue could occur with cars that had as little as 1,000 miles. After some thorough diagnosis at the local dealers, it was found that this squeaking noise came from a vacuum leak. The crankshaft seal is also prone to leakage, as are the intake and exhaust manifolds. The blame lies in poorly fitted or badly made seals and gaskets used in the Cruze's engine, affecting both the 1.4-liter and 1.8-liter.
F) Oxygen, MAP, And Mass Airflow Sensor Failure
Sensors seem to fail quite often for plenty of Chevy Cruze owners. Primarily, the mass airflow (MAF) sensor, manifold absolute pressure (MAP), and the oxygen (O2) sensor. Consequently, it could affect the engine's performance. It's unclear as to what's causing these sensors to malfunction. It seems owners have speculated that it gets clogged up with debris, dirt, and other impurities quite easily.
2. 2014 Chevy Cruze Electrical Problems
Quite a few owners have experienced their Cruzes lose all power to their cars while driving. It may at first cause the radio, lights, and dashboard cluster to lose power. Eventually, however, it would thus result in the car dying and stalling completely, refusing to crank over. In other instances, owners saw how their doors would lock and unlock repeatedly, or how the power steering would lose power.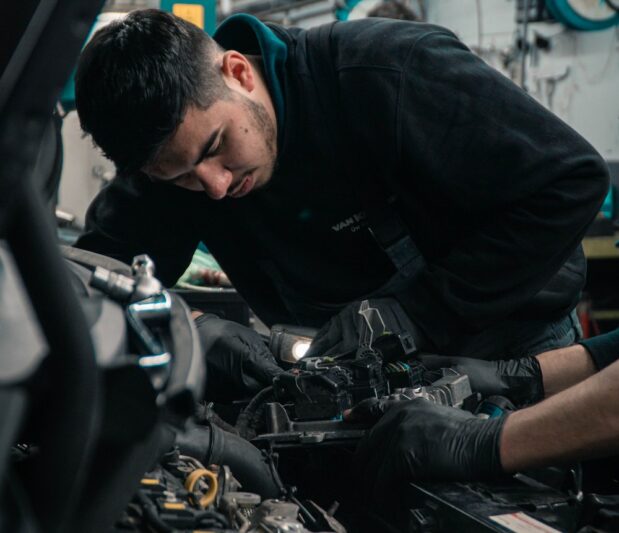 Remember, the power steering in US-based Cruzes are electric. Additionally, the power windows will randomly roll up and down, and the interior lights went berserk. There are also times when owners hopped into their cars, only to notice a dead battery. The solutions vary from jumping the battery, replacing the negative battery cable and terminal, as well as reseating the battery cables.
3. 2014 Chevy Cruze Cooling Problems
This ties in with our earlier reports of engine-related 2014 Chevy Cruze problems. It seems as though the water pump is among the key points of failure in the engine, causing the cooling system to break down entirely. Several owners have noted how, during their ownership, have replaced their Cruze's water pumps three or four times. Yet, these cars barely had 40,000 or 50,000 miles on the clock.
The side effect of a water pump failure would be coolant/antifreeze leakage. This is then followed by overheating. If it's not be resolved promptly, it will cause permanent, irreparable engine damage. An example would be replacing a set of warped engine heads, costing you at least $3,000 to $4,000. To solve this, most owners simply replaced the water pump for around $500 at their local Chevy dealer.
4. 2014 Chevy Cruze Steering Problems
Another usual 2014 Chevy Cruze problem concerns its steering, where some owners have found that it likes to stick while driving. In other words, making it hard to turn, especially with smaller or precise adjustments on the wheel. The only remedy for this, if you're on the road, would be to put a bit more pressure on the wheel, and brute force it to yank the steering wheel back either way.
The sticking and locking up of the steering wheel has proven dangerous and caught a lot of owners in frightening circumstances. It might stick for several seconds at a time, keeping the wheel locked in its central position. The issue was found to be a problem with the power steering control module, as it can adversely impact an electric steering rack. Software updates seem to have fixed this.
5. 2014 Chevy Cruze Transmission Problems
The transmission on the 2014 Chevy Cruze is known to be sporadic, too. Particularly, owners noticed how their gearboxes would have trouble shifting, or would refuse to change gears. It might change gears eventually but restricts it to just 1st and 2nd. Or, there might be hard shifting down from 4th to 3rd, and then from 3rd to 2nd. Usually, the problem seems to affect 2nd, 3rd, and 4th gears.
Besides these, owners have reported jerking, shuddering, and lunging of their cars once the gearbox starts changing gears. One owner shared how they'd remedied the issue on the fly, by shifting it into Park for 10 to 20 seconds. While at the same time, let your foot off the gas, and let the car sit for a moment. Finally, shift back to drive, and be on your merry way. A proper fix hasn't yet been found.
Facts: 2014 Chevrolet Cruze
The 2014 Chevrolet Cruze is a compact sedan with a price range of $7,244 to $11,452.
The car has a fuel-efficient diesel engine available, and excellent fuel-efficiency ranking 3rd in the small car class with a combined rating of up to 32 miles per gallon.
The transmission is rough, and passenger space is poor with cramped rear seats.
Engine problems, including check engine lights, are the most common issue, and electrical problems such as a loss of power while driving are also brought up by owners.
Depreciation is faster than average, dropping 55% in value over the first five years.
Technology is basic in the entry-level models, but upgrades include a seven-inch touchscreen infotainment system with Chevrolet's MyLink system, and navigation.
The base engine found on the LS model is a 1.8L four-cylinder with 138 horsepower, and the most efficient diesel engine is a 2.0L four-cylinder and produces 151 horsepower.
Safety ratings are better than other compact cars, getting a five-star rating in government crash tests. The Cruze also earns the Insurance Institute for Highway Safety's Top Safety Pick award.
The 2014 Chevy Cruze ranks low in the compact car class based on owner reviews, and is not a good car to buy, especially since the 2015 model has fewer complaints.
A properly maintained 2014 Chevy Cruze should last about 200,000 miles, which is an average lifespan for a compact car.
Final Thoughts
That then rounds up our look at 2014 Chevy Cruise problems. So, is the 2014 model year of the Cruze as bad as everyone makes it out to be? Absolutely, yes. There are countless engine-related woes that previous and current owners have had to put up with. Unfortunately, the worse part about this is the fact that the underlying problems and what causes them are abundant, and can fail simultaneously.
You might, at any one time, have several parts fail on you. Perhaps, a gasket has failed, causing your coolant to start quietly leaking and emptying out. Meanwhile, your motor oil would leak too, prior to the manifolds being compromised, as a vacuum leak occurs, on top of all this. With so many possible weak spots and points of failure, this alone should be a good reason for you to avoid the 2014 Cruze.