For the longest time ever, if you needed a good all-rounder van to haul cargo with, Ford's Transit has always been the go-to option. Sure, there are plenty of alternatives like the VW Transporter. But, you can hardly go wrong with a Transit… They're cheap to run, reliable to own, big enough to carry loads of stuff with, easy to maintain, and friendly to drive. And, Ford's been evolving the Transit since 1965.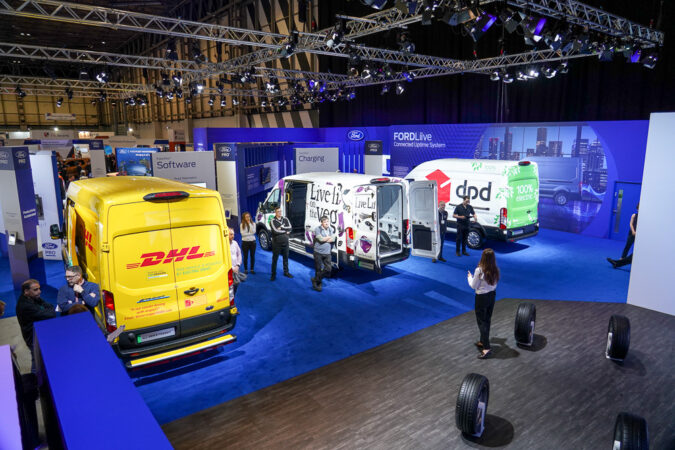 This gave them plenty of time to gradually make it even better. This time around, Ford's Transit is about to get a revolutionary makeover, more so than in previous years, as cargo-carrying is now electric. Finally, the best and probably the most effective possible use-case for EV powertrains – using them to power commercial vehicles – is here. Being one of the world's most popular vans, it makes sense.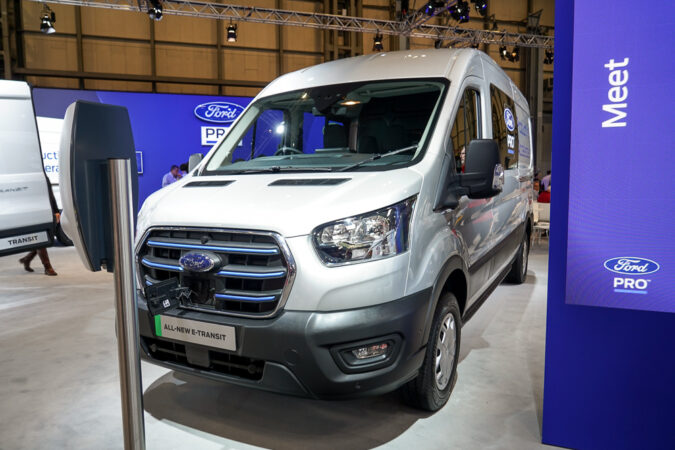 So-called the E-Transit, out goes the engine, and in comes a 68kWh lithium-ion battery pack. It's then paired with a rear-mounted electric motor, either with 269PS or 184PS of power, as well as 430Nm of torque. However, could adding a battery and motor compromise the E-Transit's van-ness? If that's not enough, what about business owners… How hard (or easy) would it be to own an electric van?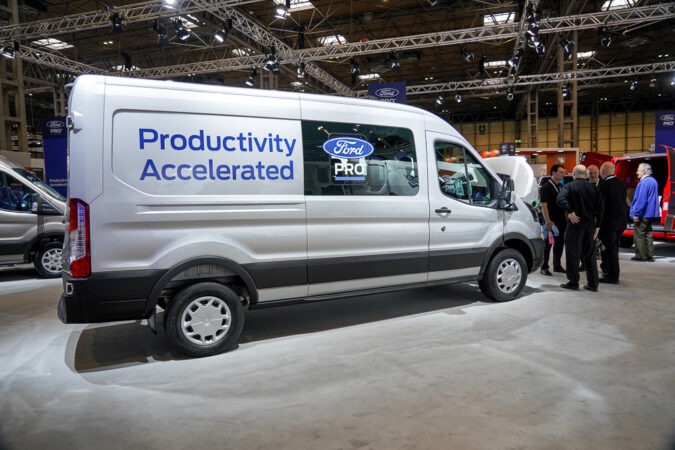 Electric Propulsion, All Day Every Day
Here's an interesting observation we've noticed while walking around the E-Transit – it seems easy to service. Pop open the bonnet, and you have easy access to all your fluids. Crucially, there's a battery pack underneath to worry about now. In the real world though, it appears far more accessible than most EVs typically are. Just looking at it, you can see here that most of the mounts are in easy reach.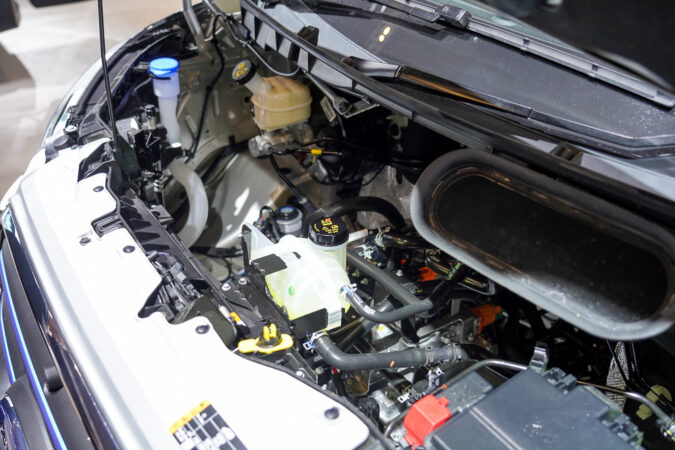 Don't take our word for it yet, but it does seem like it might be pretty effortless to bolt on and off that battery pack for a swap or a quick service, no? For businesses especially, the ability for you to be in a place to (seemingly) more readily and affordably service your fleet of electric vans will be a huge boon. Speaking of, there's the whole charging thing that we've yet to mention with the E-Transit.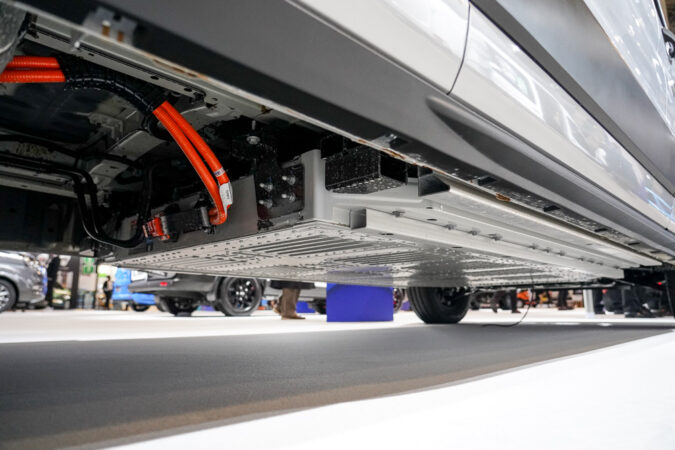 It's mostly pretty straightforward. Let's say you're keen to invest in getting a wall charger installed, at your fleet depot or house, Ford's more than happy to lend a hand. Using wall chargers will be sufficient to get it topped up from flat to 100% in just around 8 hours. But what if you're on the move? If that's so, more than 300,000 BlueOval and over 450 IONITY charge points are available all across Europe.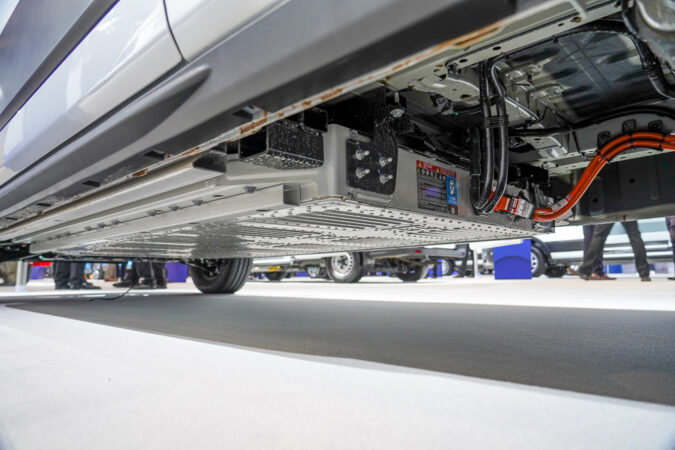 IONITY even supports fast charging for the E-Transit, too. Once you're plugged into a DC fast charger at 115kW, it'll top up the E-Transit's battery from 15% to 80% in just 34 minutes. Otherwise, plugging the E-Transit into your household mains would take around 11.5 hours to get from 0% to 100%. All in all, not too shabby. Oh, and before we forget, the charge port is neatly tucked on the front grille.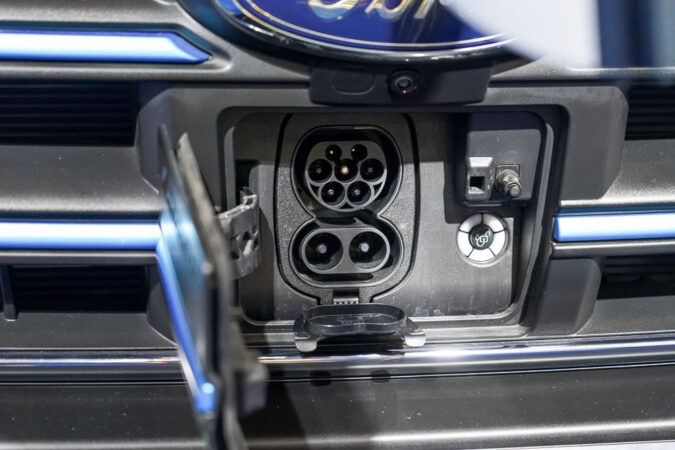 Does It Have The Endurance To Last?
Ah, but how about the range, as is often the Achilles Heel for most EVs. Suffice it to say, the E-Transit has a respectable all-electric range, particularly for a commercial van. More specifically, up to 166 or 196 miles. Now, this doesn't sound too impressive on paper, especially when Teslas could do 400 miles on a single charge. To get a better idea of real-world use cases, I spoke to the manager of the Transit owners club.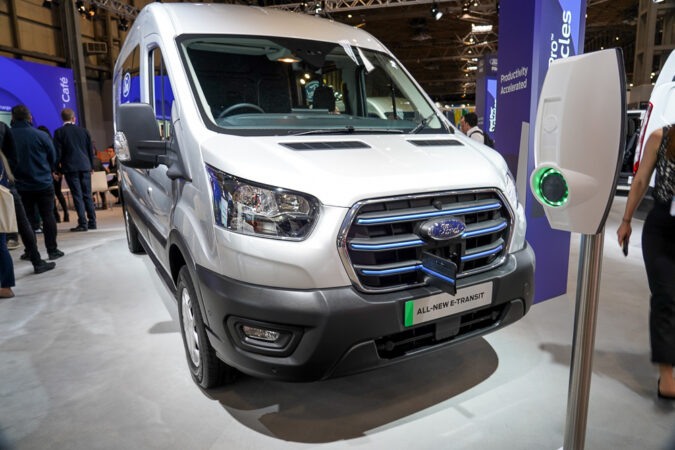 Based on their experience, they explained that most commercial vans – like the Transit – average just around 80 miles or so worth of driving every day. Barring ultra-long-distance deliveries and haulage, you'd thus be hard-pressed to challenge the E-Transit's electric range. If anything, it's adequate for a majority of would-be owners. After all, there are plenty of other benefits to getting an electric van.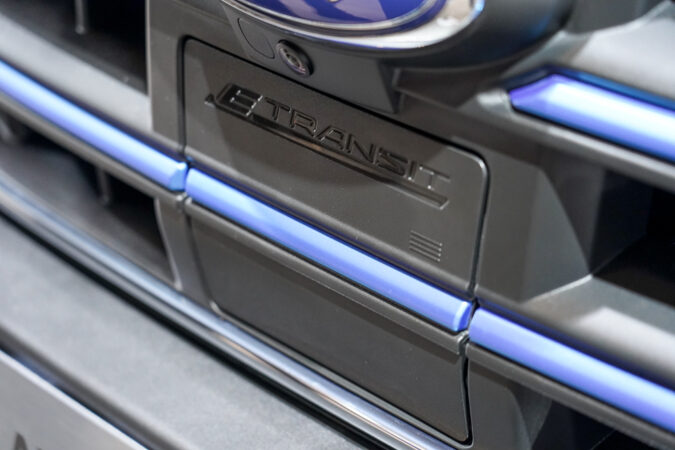 With zero tailpipe emissions, urban centres and low-emissions zones that may otherwise lock you out are now accessible once more. Furthermore, the UK Government currently offers a £5,000 grant if you buy a new electric van, like the E-Transit. With the E-Transit (or any other electric van), topping it up with electricity (especially at home) is most often far cheaper than filling up with fuel, anyways.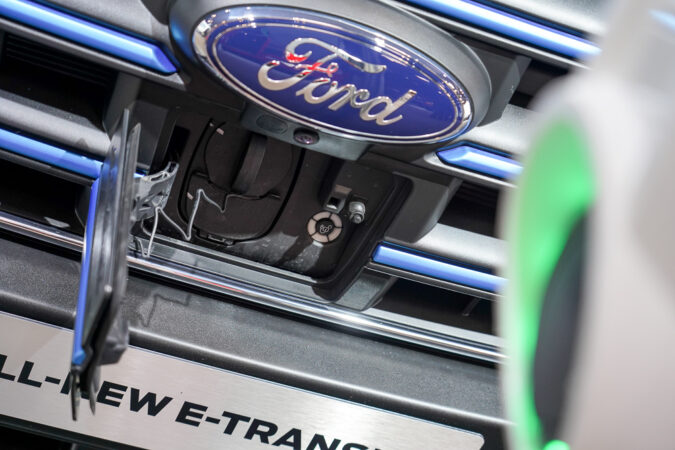 Best of all, there are the maintenance costs. EVs have fewer moving parts than their ICE equivalents. In so doing, there are fewer things that could go wrong, keeping you stranded and leaving your operation in limbo. Electric vans – like the E-Transit – are noted to be around 40% cheaper to own and maintain compared to diesel vans. Instead, allowing you to keep them on the road, where they would belong.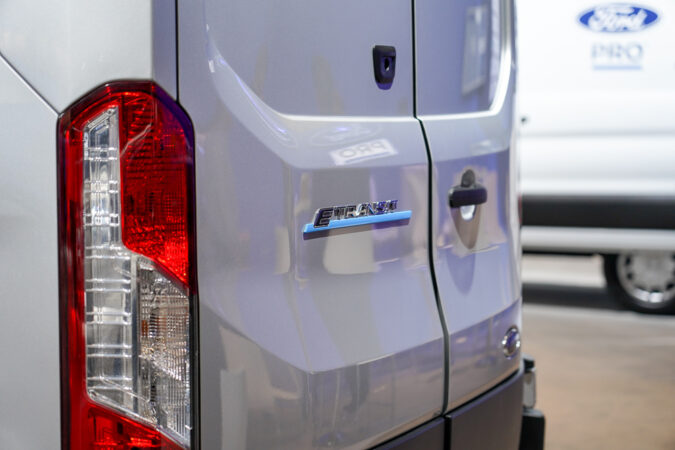 Just As Good As Any Old Van, Perhaps Even Better
Should the upfront cost and still-limited range of an electric van still be a point of contention, you can still opt for a new Transit with a diesel, too. But anyway, back to van-related stuff… Ford's E-Transit is the same Transit that we've known and loved. As such, it inherits all the best traits of the old vans and makes them even better. When configuring one, the E-Transit is available in numerous forms.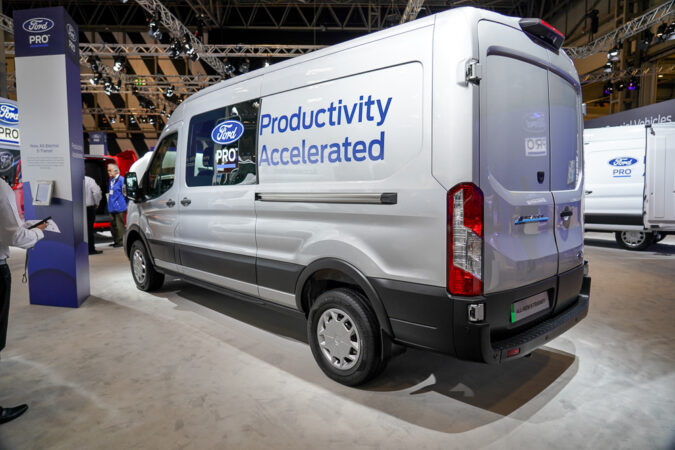 There are 3 length-wise options, 2 height-wise options, and with 3 separate body styles (van, double cab-in-van, and single chassis). In all, that's 25 unique layouts, depending on what sort of workloads or cargoes you'll be subjecting your E-Transit to carrying. Here's a fun fact… Despite lugging around a massive battery pack, the cargo floor of the E-Transit is lifted by only 2cm over the old Transits.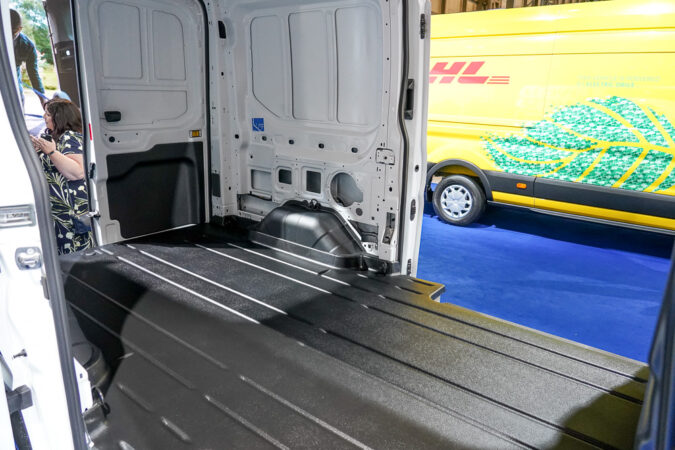 In other words, there are no compromises to the cargo space by switching over from ICE to EV, which is nice. To be more specific, the largest E-Transit body style could accommodate 15.1-cubic-inches of cargo in the back. That's roughly 1,758kg worth of gross payload capacity at its peak (or 2,090kg on the chassis cab version). As is the case with Transits, conversions and racking are pretty simple, infact you can take the racking straight out of your old van and into your new E-Transit without any problems.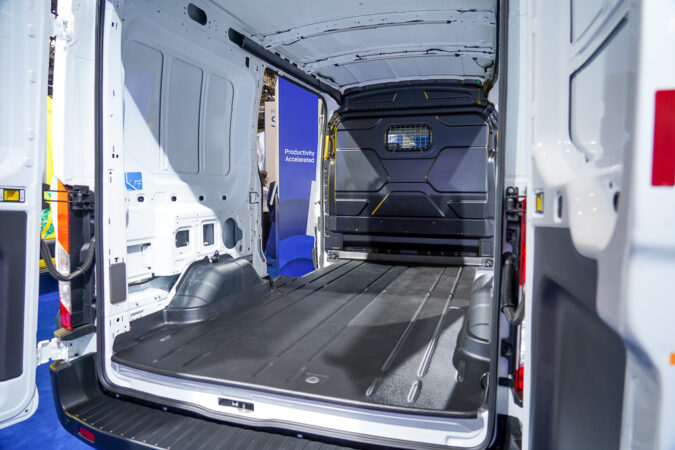 Ford's also made some unique upgrades to the E-Transit, owing to its powertrain. Around the back, a Pro Power Onboard outlet is available as an option. This way, you could plug in up to 2.3kW worth of devices and have it powered. So, should you need to get some woodworking done, power some tools, or light up a worksite, you don't need a generator. Instead, let the E-Transit's battery do that for you.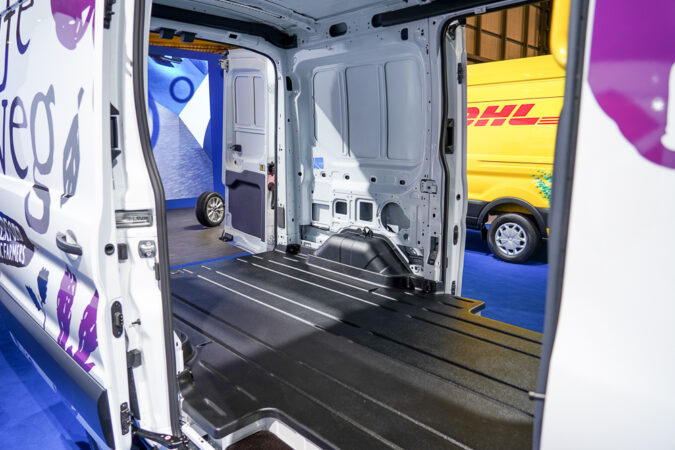 Creature Comforts And Ample Connectivity
Just because the main focus of a van is carrying stuff about and delivering it from A to B, this doesn't mean that the humans inside deserve anything less. The E-Transit's interior has been redesigned and made up-to-date, with the standout feature being its huge 12.0-inch central screen. This is paired with Ford's latest SYNC4 infotainment system, allowing you a host of connectivity features and niceties.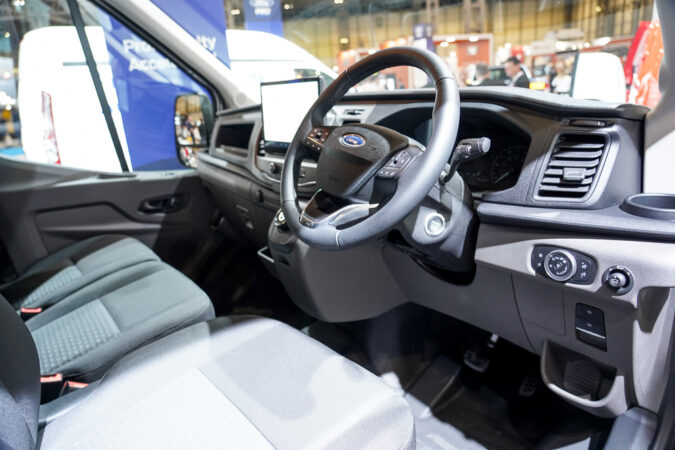 Navigation and route planning is much easier and more visible. Or, you could pair your E-Transit with your smartphone to check in and manage your van. For instance, you could remote start your Transit from the FordPass app, lock and unlock the doors, or activate the climate controls to make the cabin all cosy before you step in for your shift. I reckon most will no doubt use it to monitor that battery.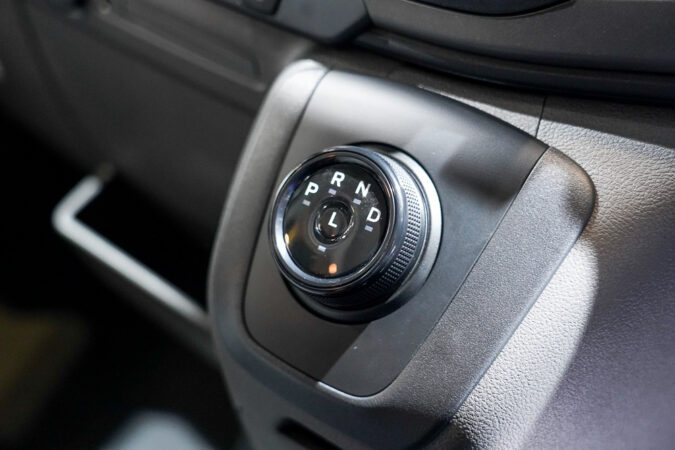 If you're managing an entire fleet of E-Transits, Ford's built-in telemetry makes certain that you could stay on top of your vans on any occasion. It makes it effortless to view the health, condition, or status of the fleet in real-time. Or should it be necessary, to use that app the better manage downtime and for scheduling services to prevent disruptions to your business. Connectivity is the name of the game.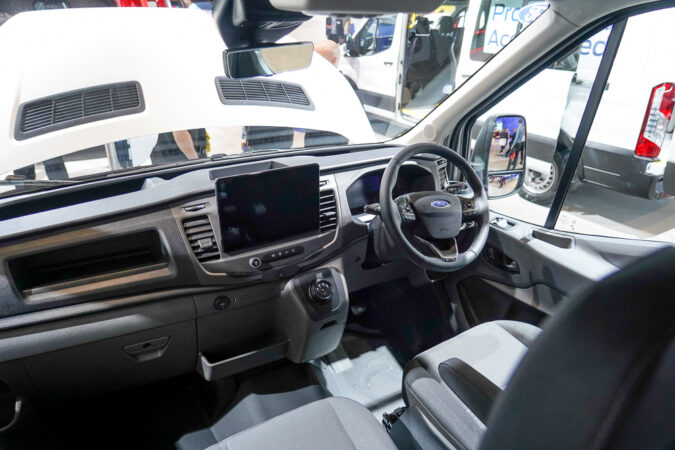 Since we're talking about tech, let's take a moment to appreciate the wealth of driver aids and active safety assists on the new E-Transit. It's an impressive array of gadgetry for a commercial van, which brings it on par with most passenger cars today. Of course, you can expect the usual lane-keep assist, blind-spot monitoring, cross-traffic alert, adaptive cruise control, pre-collision braking, and more.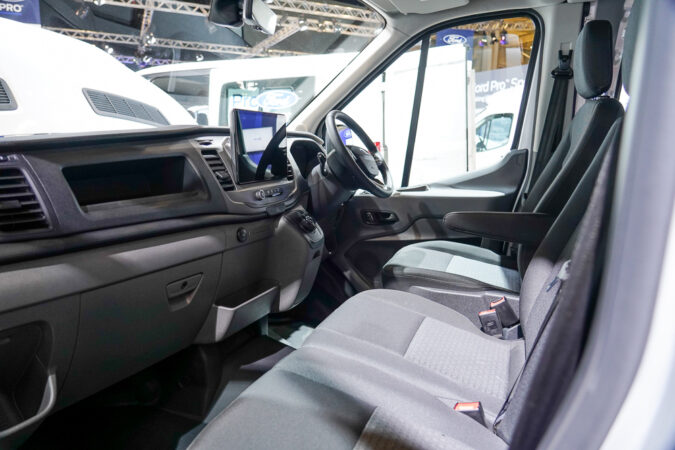 The Gold Standard In Electrified Vans?
If there's one class of road transportation that should be EV'd beyond all others, commercial vehicles make the most sense. In their day-to-day workloads, between deliveries and commutes, they rack up a tonne of miles. This not only contributes to already skyrocketing emissions, but it would also cost a business owner (or just the owner of the van, in general), substantial amounts of money just for fuel.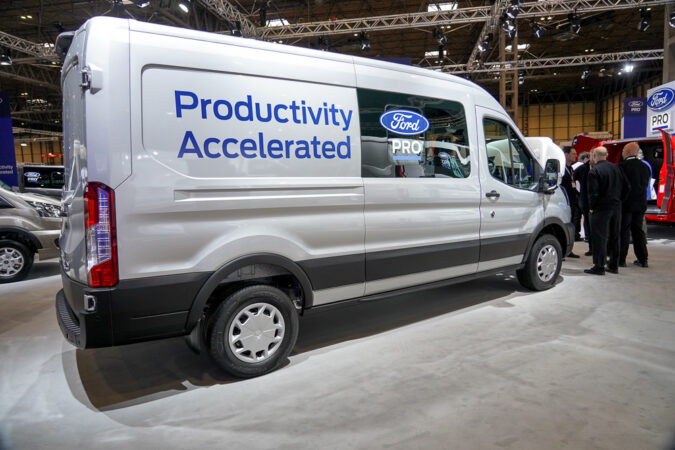 Electrification solves this in one fell swoop… Vans (and maybe one day, lorries and HGVs) can pile up as many miles as they please with no tailpipe emissions whatsoever. Plus, charging it from the mains is far cheaper than juicing it up with petrol or diesel. Ford's latest E-Transit offers these benefits, and then some, once you account for its ability to function as a regular van, without any compromises.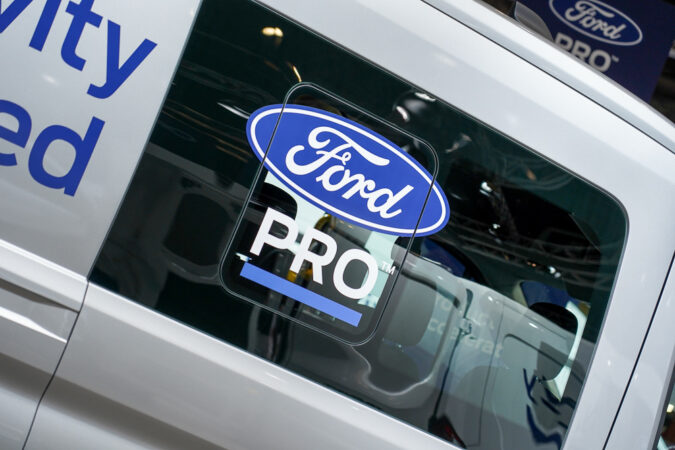 It's highly configurable, enabling you to modify its layout and cargo area however you please. Yet, as it carries a huge battery underneath, the E-Transit still has impressive payload capacities. Then, there is also the abundance of technologies, creature comforts, and new-age connectivity that could now be enjoyed on the E-Transit. It could very well be the new must-have van for a now-electrified era.