Whether you have just bought a new vehicle, or you want to give a gift for the car enthusiast, the Armor All Exterior Car Care Kit will please them both.
Armor All Exterior Car Care Kit Contents
This handy six-piece set contains all the essentials for looking after your pride and joy. Inside the handy carry box, you will find: Armor All speed wax detailer 500ml spray, Armor All glass wipes, Armor All insect 500 ml remover spray, Armor All 1 litre car wash, Armor All  500ml wheel & tyre cleaner and last but not least, the Armor All jumbo sponge. Let's run through what you get inside: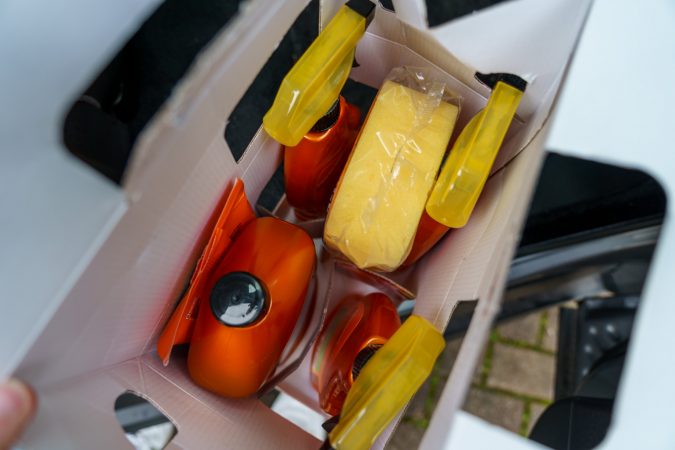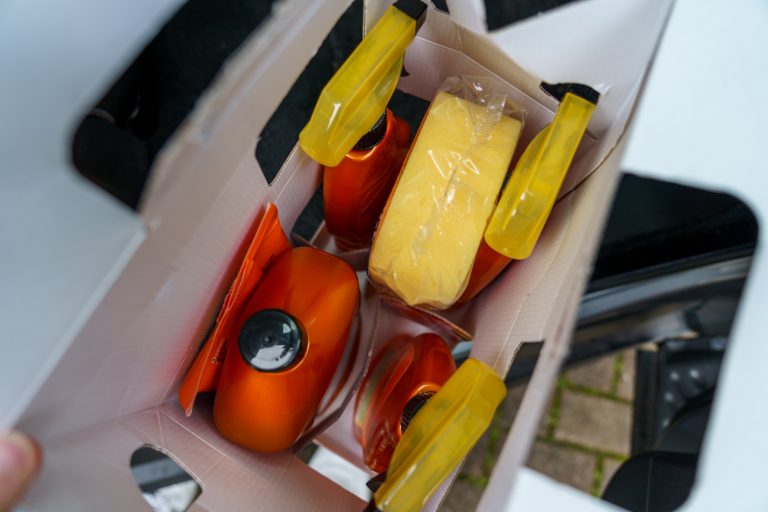 Armor All Jumbo Sponge
A sponge. Not very exciting I know, but you try cleaning a car without one! If it was me, I would save the sponge for your wheels and use something a little softer on the paintwork, like a wash mitt.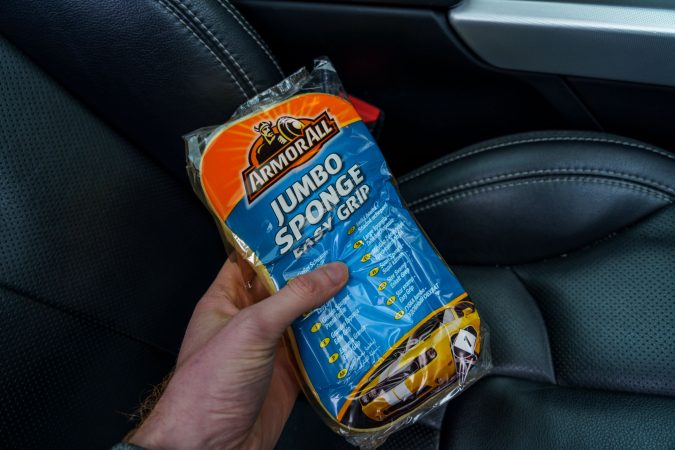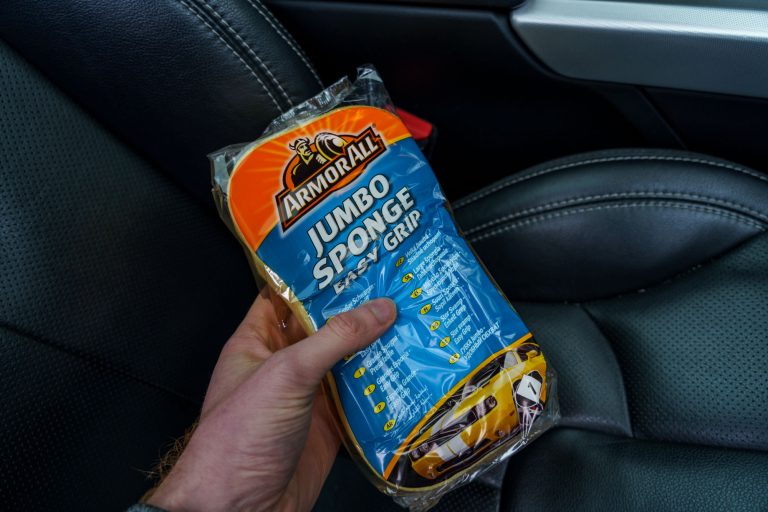 Armor All 1 Litre Car Wash
Having a good quality car wash is essential for maintaining your vehicle, as it is the only product you use every time you clean it. You might not wax your car every time, but you will certainly use the shampoo. Testing this one out, it smells nice, cuts through the grime and rinses off well. Just what you need from a good car wash and shampoo!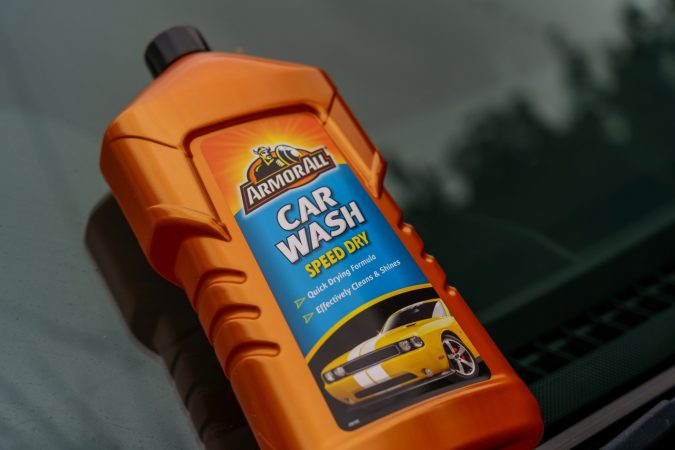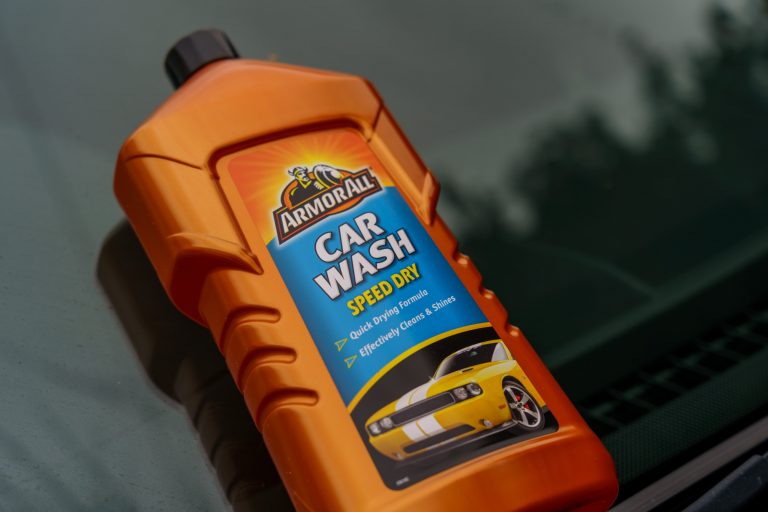 Armor All 500 ml Insect Remover
I find there are certain times in the summer when you use the insect remover more than others, but you will certainly need one in your kit bag. Some bugs stain your paintwork and won't come off. I tested the Armor All insect remover and it does what it promises – it helps to remove those hard to shift stains.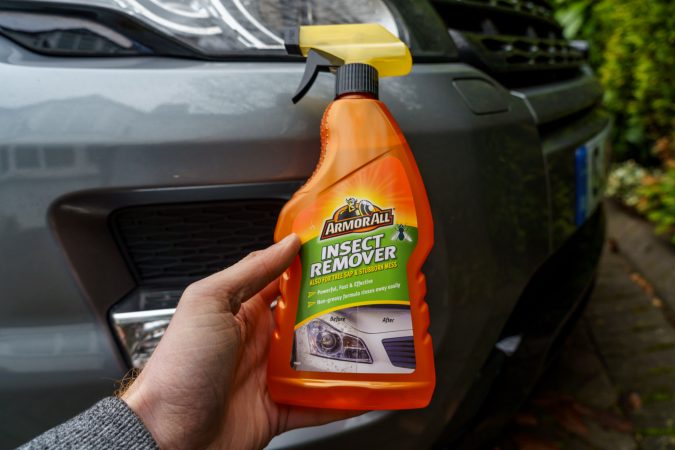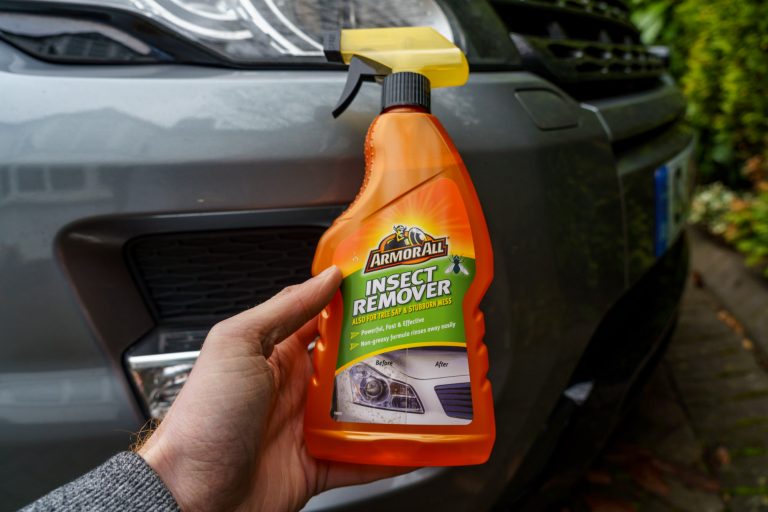 Armor All 500ml Wheel & Tyre Cleaner
If you're into cars, the chances are that you will have a nice set of alloy wheels and keeping them clean during the winter can be a pain, as grime and brake dust quickly build up on the wheels. Using Armor All wheel & tyre cleaner is a great way to get rid of those hard to shift marks. However, I would recommend using wheel cleaners sparingly. Start with water and car shampoo and if that doesn't work, then use a little bit of wheel cleaner at a time.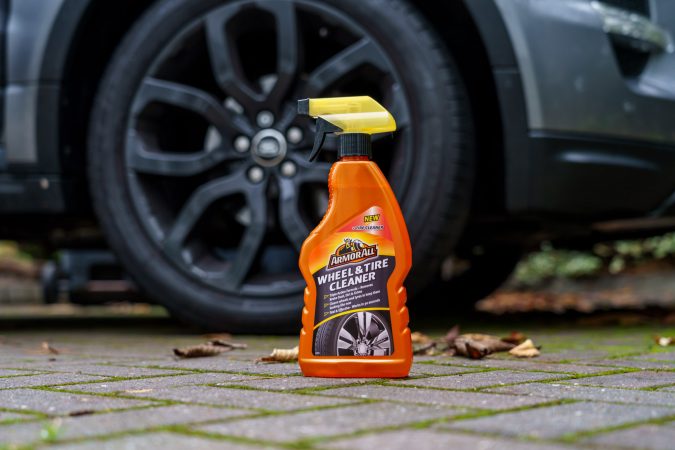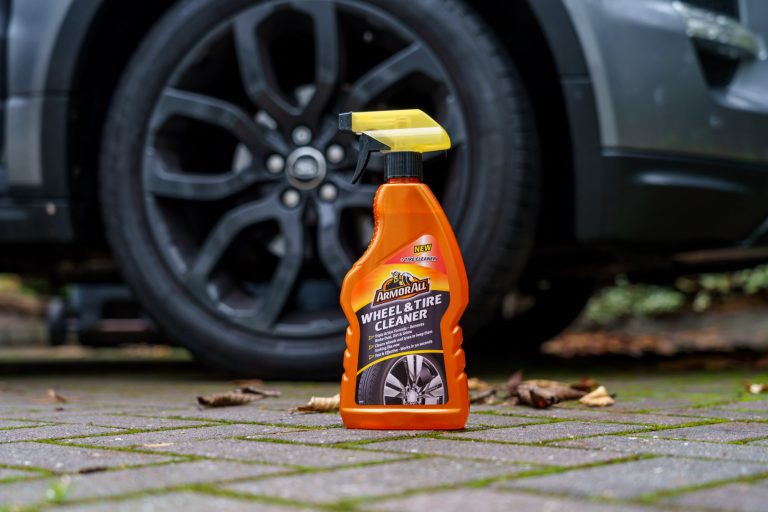 Armor All 500ml Speed Wax Detailer Spray
Having a clean car is all very well, but if the paintwork isn't gleaming, then was all the effort worth it? The Armor All speed wax detailer spray is an easy to apply wax that can be done in a matter of minutes, even on a large vehicle like this Range Rover. The results are fantastic considering how little time and effort it takes to put it on.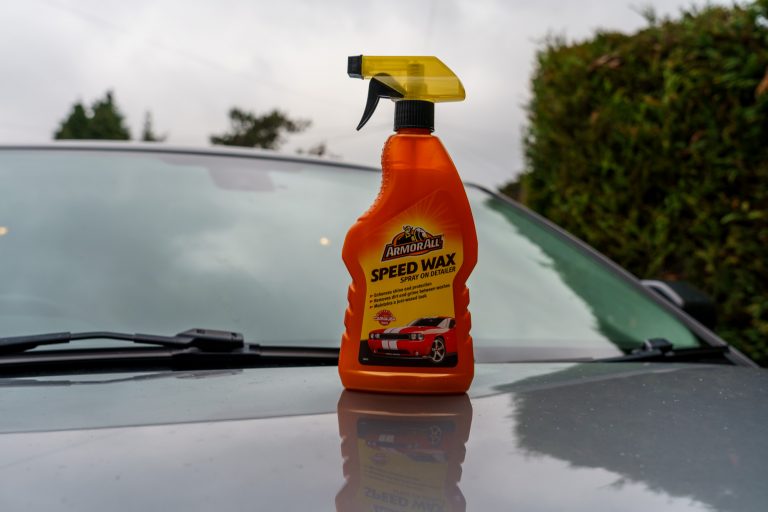 Armor All Glass Wipes
The last product in our arsenal is the glass wipes. Anyone that cleans cars will know how hard it is to clean glass and make it streak-free. The disposable wipes can be kept in your glove box, so as soon as you need to clean your windscreen, you are ready to go. They are very convenient to use and keeping the glass spotless will maximise your visibility.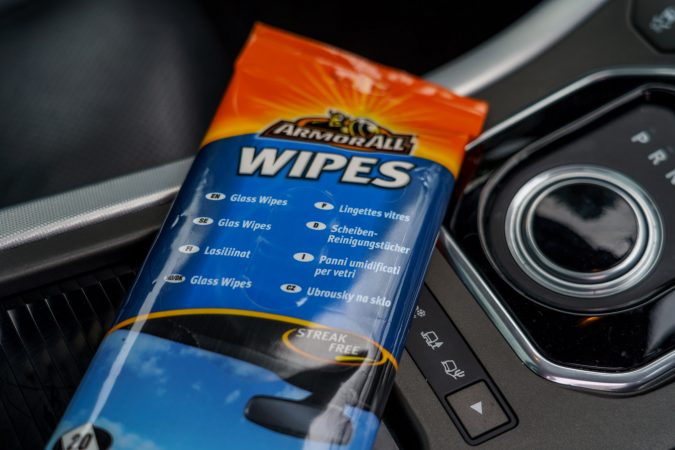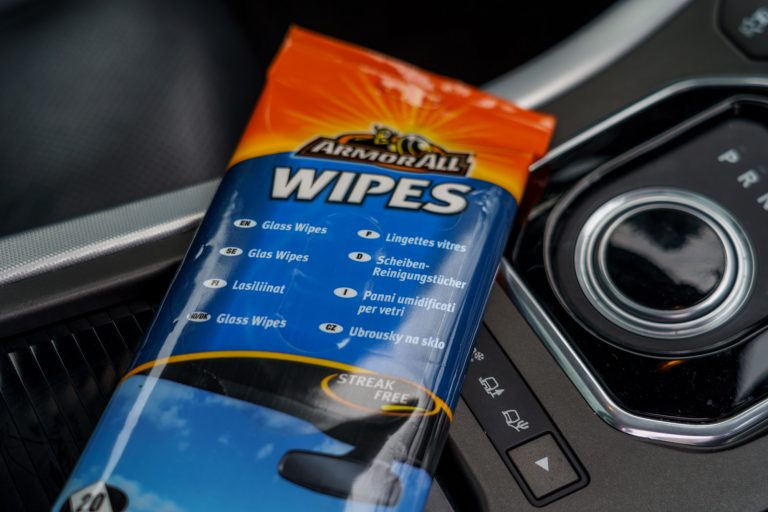 Verdict
Overall, the Armor All Exterior Car Care Kit is perfect for the beginner or great for topping up supplies for the more experienced car detailer. It is currently available from Armor All on Amazon for £23.99.