With a pending test drive on the new Jaguar XE SE, here are my thoughts on the car before getting behind the wheel.
What is the Jaguar XE SE about?
The new Jaguar XE is, as the name suggests, a successor to the old Jaguar X-Type. The whole idea of the X-Type is controversial, as it's a sensible compact executive car, and unlike Jaguar's typical etiquette of firebreathing V8 monsters, the X-Type came with an engine option that's less sporty and exotic, an inline-4 turbodiesel.
Can you imagine that? A Jaguar with an inline 4, much less a diesel engine. However, from an economic point of view, it made sense, not everyone can afford a supercharged V8 Jag', and the 4-cylinder diesel made it the perfect car for car rentals and companies.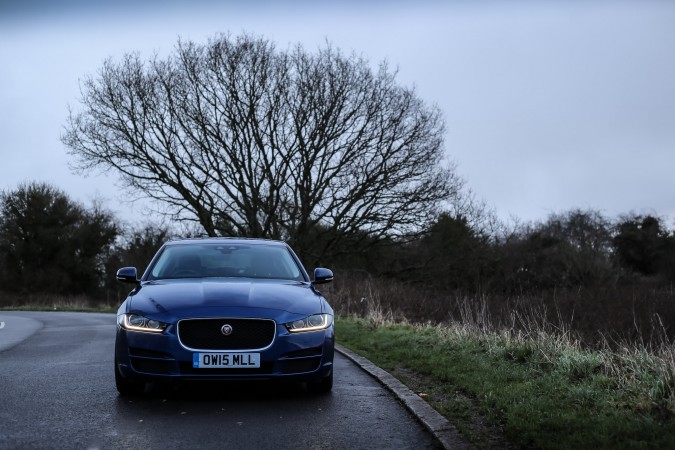 Cue the new Jaguar XE then, with its Jaguar-ish sinister looks while maintaining the sleekness and elegance engraved in the Jaguar bloodline, something that the old X-Type lacked heavily.
So now, paired with that angry look and the charismatic Jaguar logo is a selection of engines, albeit not exactly exhilarating. You can have your XE in three different flavour 2.0-litre 4-cylinder turbocharged engine, diesel and petrol, and a supercharged petrol V6.
If you're interested, Jaguar's Special Operations is planning a variant with a proper engine, a supercharged 5.0-litre V8 found in almost all other Jaguars.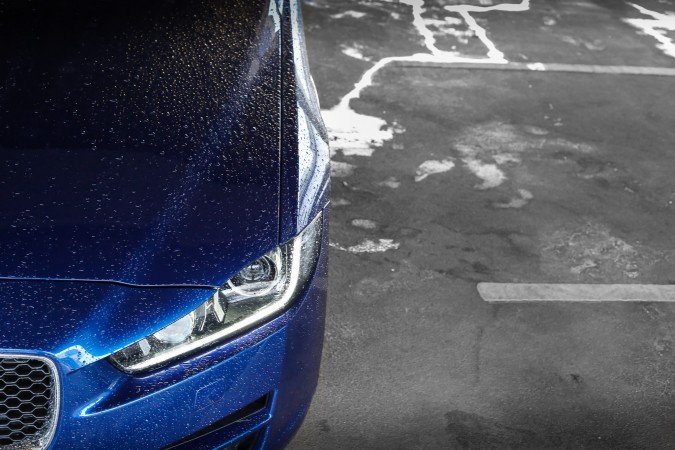 Our review car is the most accessible version, the SE, the one with the 2.0-litre 4-cylinder turbodiesel, not exactly thrilling, but with a car like this, it can make sense, as diesels provide good torque.
This is no exception, 380Nm of torque, and 161bhp, and it's mated a 6-speed manual, back to the good ol' days it seems.
Expectations
If this is still a proper Jaguar, the smoothness should be sublime. Diesel engines nowadays can actually be amazing, the fine examples from the likes of Audi, BMW and Mercedes prove that diesels can be silky smooth instead of the usual diesels that clacks away. The Jaguar XE, if it hopes to compete, should stand on equal ground as well.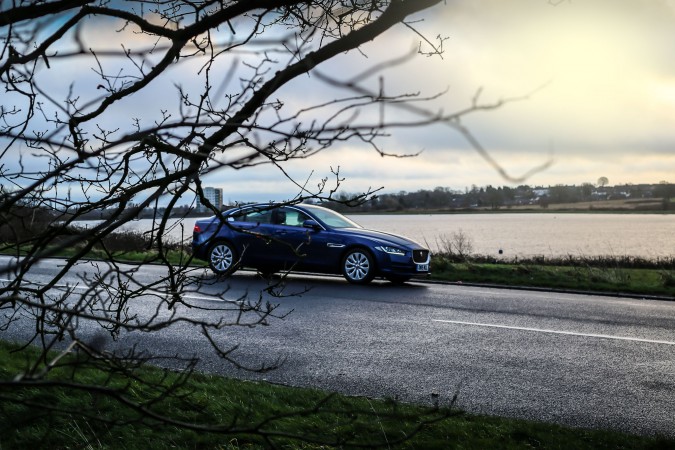 Jaguars are supposed to be an incredible cruiser, thus great ride quality becomes a big expectation for many buyers.
The XE should glide gracefully over bumps and holes on the road, and while doing that, it should be able to steer around corners in great balance, just like a Jaguar, especially with a close to 50-50 weight distribution and clever suspension.
From all the photos, the interior of the Jaguar looks to be a good place to be in. It should feel like a special place to be in, over the years, Jaguars have become less exclusive than they once were, because of the higher sales.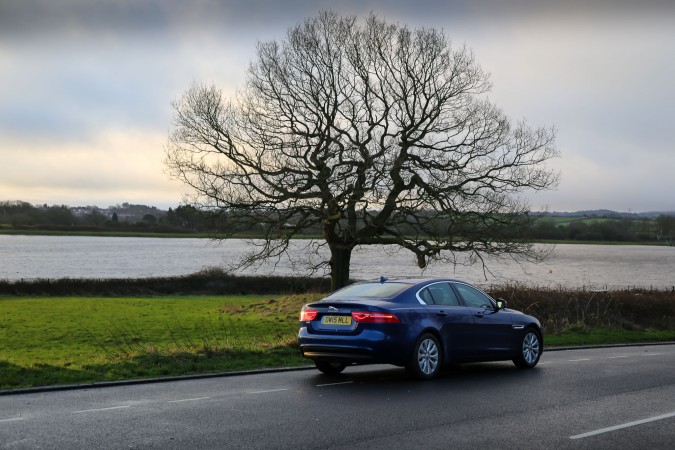 Hence, Jaguar grants lots of customisability for their buyers, which is a saving grace for them, in my opinion.
Lastly, I fully expect the Jaguar XE to grab attention from the masses. Even though it's technically a 'cheap Jaguar', it's still radiates that aura of exclusivity around it, when you buy a Jaguar, it means that you separate yourself from the crowd of Audi, BMW, and Mercedes.
Our Jaguar is configurated in Bluefire Metallic, which is an absolutely gorgeous colour, so it has the potential to be a neck breaker.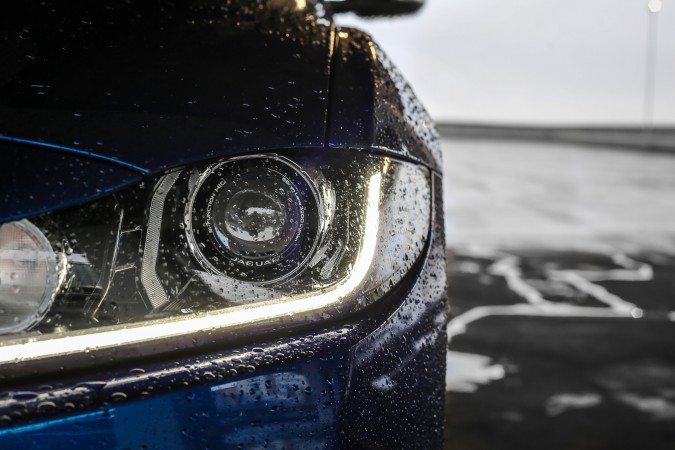 We will test the Jaguar XE and write a full review after spending some time with the car. Keep an eye on our features for the review.
Supplied by: Jaguar