Marking 20 Years Since Bentley's Sixth Le Mans Victory
To commemorate the 20th anniversary of Bentley's sixth win at the iconic 24 Hours of Le Mans race and a century since the first Le Mans, Bentley is launching a limited edition of 48 Continental GT Coupés and GTCs globally.
Crafted by Mulliner, Bentley's personal commissioning division, the Le Mans Collection features unique exterior and interior details inspired by the Le Mans-winning Speed 8 #7.
Engine Valve Memorabilia
The Bentley Rotating Display in all Le Mans Collection models features a Vitrine housing a valve from the engine of the 2003 Le Mans winning #7 Bentley Speed 8. The preserved 4.0-litre twin-turbo V8 engine has had 24 of its 32 valves bisected to create 48 exclusive artefacts for this collection of ultimate Grand Tourers.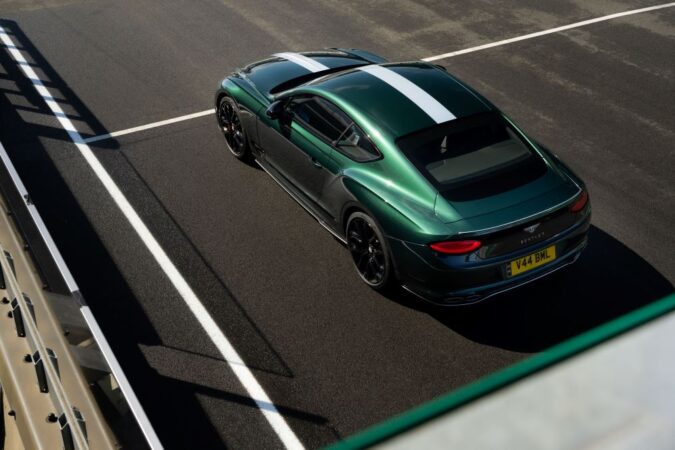 Tribute to Speed 8 #7
The Le Mans Collection cars are finished in Verdant green with a Moonbeam racing stripe, reminiscent of the winning Speed 8 of 2003. The Blackline specification and carbon-fibre styling specification body components feature subtle Moonbeam pinstripes, while black 22-inch ten-spoke wheels conceal powerful carbon ceramic brakes with red callipers.
Bespoke Interior Details
The luxurious interiors of the Le Mans Collection Continental GT and GTC models boast bespoke details such as Beluga hide, performance-bred napped Dynamica fabric on the seat faces, and a dual-finish veneer in Piano Black and high gloss carbon fibre.
The fascia displays the six-wreath emblem inlaid into high-gloss carbon fibre, celebrating each of Bentley's six outright Le Mans victories between 1924 and 2003.
Race-Inspired Performance
Equipped with Bentley's 6.0-litre W12 TSI engine, the Le Mans Collection Continental GT and GTC deliver 659 PS (650 bhp) and an extraordinary 900 Nm (664 lb.ft) of torque. These powerful cars boast a top speed of 208 mph (335 km/h) and can accelerate from 0-60 mph in just 3.5 seconds.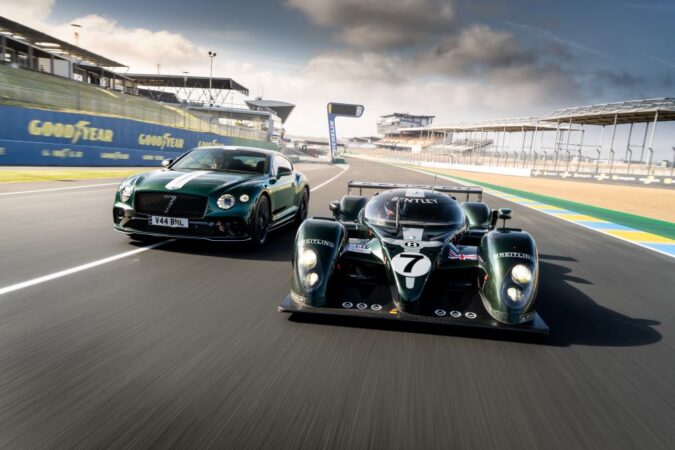 The combination of four chassis technologies, including Bentley Dynamic Ride and three-chamber active air suspension with adaptive damping, ensures the Le Mans Collection delivers an unparalleled driving experience.
Bentley and Le Mans: A Legendary History
Bentley's rich history with Le Mans started in 1923, with a private entrant competing in the first-ever Le Mans 24 Hour race in a Bentley 3 Litre. Despite initial scepticism, W.O. Bentley was inspired by the car's performance and returned in 1924 with a works entry – and won.
Bentley then went on to achieve five wins in seven years. In 2003, Bentley returned to Le Mans with two works Speed 8s, securing a first and second-place finish and cementing their status as an enduring force in endurance racing.