The BLUETTI EB55 Portable Power Station is a versatile, reliable, and high-capacity power solution that stands out in any setting, from a bustling garage to a serene campsite. Its excellent design, multiple USB ports, and robust power make it an excellent companion for those who need power on the go.
Performance and Versatility
The first thing that struck us about the EB55 is its powerful 700W pure sine wave inverter that surges up to 1,400W. The performance this delivers, whether running a power tool in the garage or a mini freezer in a camper van, is impressive. The EB55 handles high-output devices and appliances with ease, making it an essential piece of gear for anyone from DIY enthusiasts to hardcore campers.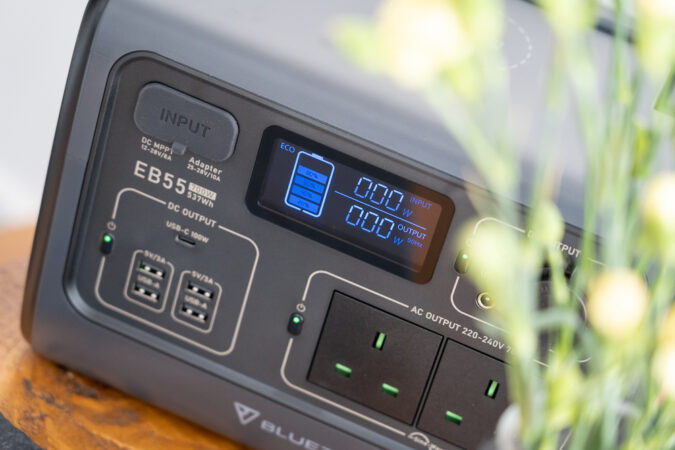 Its 537Wh capacity is also a standout feature, ensuring you've got the power to last, even when running multiple devices simultaneously. The station's fast dual charging ability, allowing up to 400W when using the solar and AC adapter simultaneously, ensures you'll be back up and running in no time.
Design and Functionality
Design-wise, the EB55 really shines. It's robust yet compact and lightweight, making it perfect for both carrying around a campsite and stowing in a garage. The handle is a thoughtful touch, allowing for easy transport, and the overall construction feels durable, capable of standing up to the rigours of both indoor and outdoor use.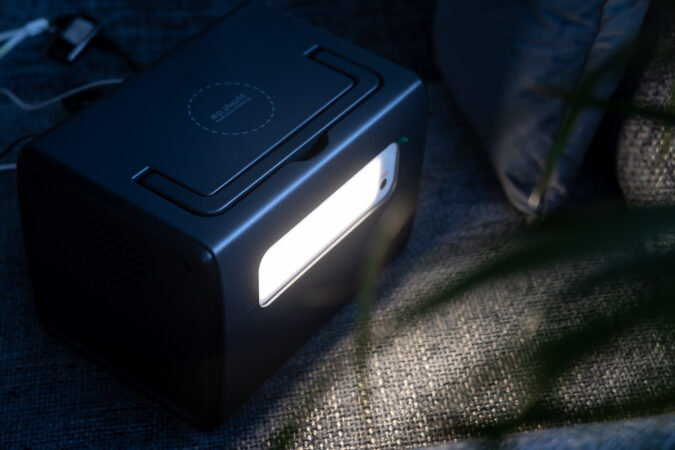 Moreover, the EB55 truly excels when it comes to its multiple outputs. With 13 available, including multiple USB ports, it's an incredibly adaptable power source that can handle various devices simultaneously, from power tools to mobile phones, to laptop computers. For us, the addition of a wireless charging pad was the cherry on top, adding a convenient and cable-free way of charging our devices.
BLUETTI EB55 Portable Power Station Thoughts
Whether you're a DIY hobbyist seeking reliable power for your tools, a homeowner in need of a reliable power backup, or an adventure-seeking camper, the BLUETTI EB55 Portable Power Station offers an exceptional combination of powerful performance, thoughtful design, and versatility. It's a one-stop power solution that ensures you can power your life, wherever it takes you.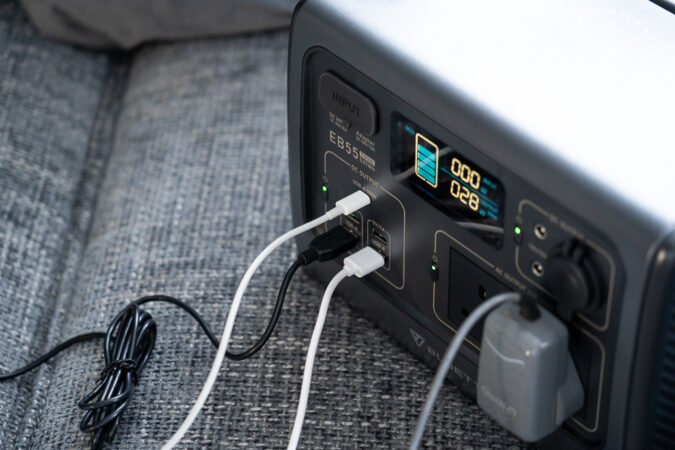 Complementing the EB55 with the BLUETTI PV200 Solar Panel
After getting acquainted with the impressive performance of the EB55 Portable Power Station, we sought to augment its power capabilities by pairing it with the BLUETTI PV200 Solar Panel. This solar panel is a stellar accessory that leverages natural resources to ensure your power station stays charged, regardless of your location or access to conventional power sources.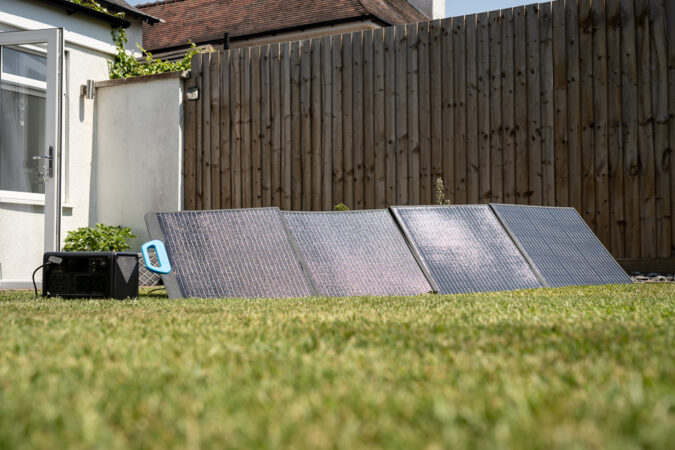 Efficiency and Performance
The PV200 Solar Panel, with its monocrystalline solar cells, offers up to 23.4% efficiency, ensuring that even a sunny spell can translate into significant power for your devices. In our testing, we found that under direct sunlight, we were able to generate up to 160W, a testament to its effective power conversion.
Do note that optimal power generation does require direct sunlight, so for those planning to use the solar panel in cloudy or unpredictable weather, this is a factor to consider. However, when the conditions are right, the PV200 is a reliable and sustainable source of power.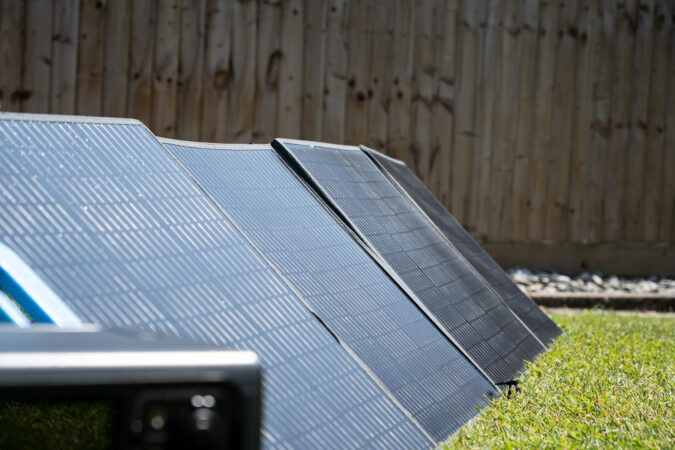 Design and Portability
The PV200 comes with a sturdy and easy-to-use stand on the back, making setup a breeze. The kickstand allows you to adjust the panel's angle for maximum sunlight exposure. A carry handle also adds to the ease of transportation, making it as portable as it is efficient.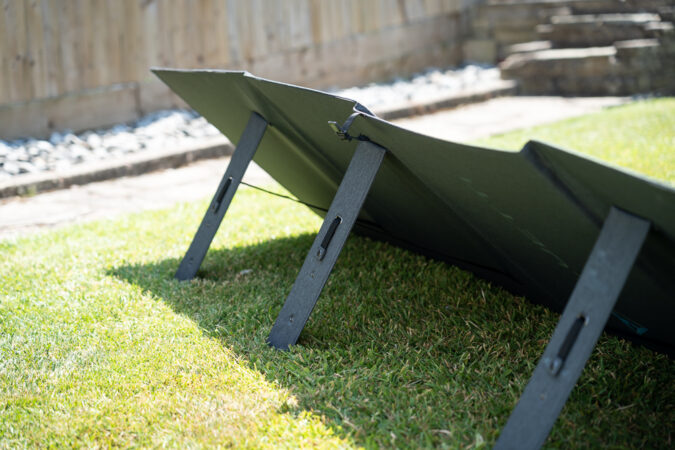 The panel's size is balanced between providing ample surface area for power generation while still being compact enough to transport comfortably. Its foldable design allows it to pack away neatly when not in use, making it perfect for those camping trips in your camper or days working in the garage when you want to leverage solar power.
BLUETTI PV200 Solar Panel Thoughts
The BLUETTI PV200 Solar Panel is a practical and effective accessory to the EB55 Portable Power Station. While dependent on weather conditions for optimal power generation, when the sun shines, the PV200 shines with it, providing you with a renewable and eco-friendly power source that is easy to set up, use, and transport. The combination of these two devices offers a comprehensive power solution for all your on-the-go power needs.