London, UK – This year's British Motor Show held at Farnborough International was a sensation, and one of the standout moments was Bridgestone's thrilling showcase, in collaboration with Kwik Fit. Drawing crowds by the tens of thousands, Bridgestone revealed its latest 'EV Ready' tyre technology. Making the occasion all the more electrifying was the presence of freestyle BMX gold medallist and Bridgestone ambassador Charlotte Worthington.
Bridgestone's Star Tyres Take Centre Stage
Headlining Bridgestone's product lineup was the much-anticipated Turanza 6 tyre, designed to cater to a wide range of automobiles from internal combustion engine models to hybrids and electric vehicles. The tyre boasts the company's cutting-edge ENLITEN technology, aimed at optimising vehicle performance while readying Bridgestone's portfolio for a greener future. In addition to the Turanza 6, other Bridgestone offerings like Potenza Sport and Potenza Race tyres also graced the spotlight.
Star Power in Charlotte Worthington
A special appearance from Charlotte Worthington became a centrepiece of Bridgestone's exhibit. She spoke about her journey and the pivotal role high-performance tyres played in her gold-medal-winning BMX feats. Worthington's unique perspective on the importance of top-quality tyres resonated with the audience, many of whom were thrilled to take pictures with her and even participate in a 'tyre derby game' hosted by Bridgestone.
Industry Insights from Bridgestone and Kwik Fit
"The British Motor Show is always a highlight of our year," said Brett Emerson, Bridgestone's Consumer Sales Director. "We were able to interact with tens of thousands of motorists at the show, gaining valuable insights into driving habits and electric vehicle purchasing intentions."
Kwik Fit's Marketing Director Andy Lane echoed these sentiments, noting, "We were able to combine the strength of both of our brands to leave a huge impression with tens of thousands of motorists."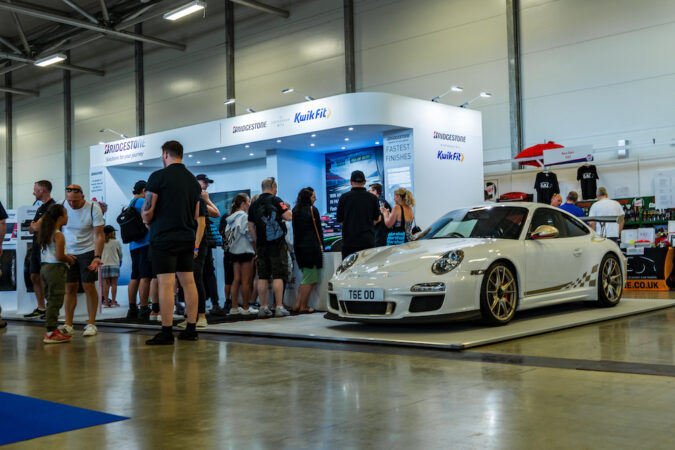 Commitment to a Sustainable Future
The show was also an opportunity for Bridgestone to unveil its ambitious 'E8 Commitment'. Comprising eight core values that start with 'E' – Energy, Ecology, Efficiency, Extension, Economy, Emotion, Ease, and Empowerment – the framework aims to contribute to a carbon-neutral mobility society, advance tyre technologies and bring joy to the world of mobility.
"The motoring industry is undergoing great change, and to be able to show that Bridgestone is at the forefront of such change was a massive thing," added Brett Emerson.
Bridging Brands and Consumer Trust
Kwik Fit and Bridgestone combined forces not just for product display but also to reassure motorists that they have an extensive national network across the UK to offer continued support. It was a strategic partnership that underlined both brands' commitments to quality, innovation, and consumer trust.
As we head into an era of rapid transition for the automotive industry, Bridgestone's presence at the British Motor Show proved that it's not just ready for the future; it's setting the pace for it. And with stars like Charlotte Worthington on board, the brand has successfully merged technology and human achievement into a single, inspiring vision.