A New Arrival in Electric Mobility
It's time to get excited, because the BYD DOLPHIN, an agile and eco-friendly hatchback, has finally launched in Europe. This innovative vehicle delivers high-tech electric mobility that's also highly affordable, with prices ranging from £25,490 to £30,990.
Ready to make some waves in the electric vehicle (EV) market, BYD DOLPHIN promises a fun driving experience that combines performance and practicality with style and technology.
Ocean-Inspired Design
Taking cues from the playful and intelligent dolphin, the DOLPHIN is the first model in BYD's Ocean series. It sports the brand's unique "Ocean Aesthetics" design concept. What's more, the DOLPHIN is equipped with a 60.4 kWh LFP Blade Battery, offering a range of up to 265 miles (WLTP).
With a suite of active and passive safety features, this vehicle certainly ensures a smooth and secure journey.
Revolutionising the EV Scene with Blade Battery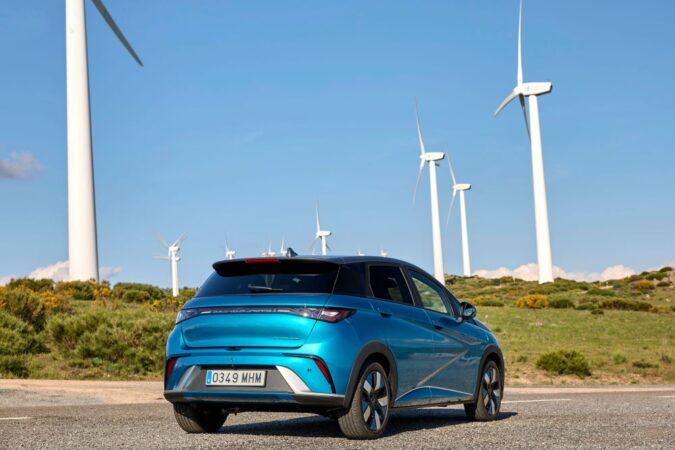 The secret to the DOLPHIN's outstanding performance lies in its Blade Battery. This LFP Blade Battery has passed rigorous safety tests and promises high power density with ultra-low energy consumption. It's an absolute game-changer in EV safety, durability and performance.
Integrated Electric Powertrain: The Ultimate in Efficiency
Complementing the Blade Battery, the DOLPHIN's 8-in-1 electric powertrain maximises system efficiency at an impressive 89%. This cleverly integrated technology delivers excellent performance and an enhanced driving experience that's hard to beat.
Variety of Trim Levels to Suit Every Driver
You can choose from four trim levels – Active, Boost, Comfort, and Design. Each offers different specs, such as battery size and motor power, giving you the flexibility to choose the right model for your needs. Whether you opt for the Active model at £25,490 or the top-spec Design model at £30,990, you're in for a treat.
Reliable Performance and Convenient Charging
Capable of accelerating from 0 to 62 mph in just 7 seconds, the DOLPHIN with its 60.4 kWh Blade Battery delivers both power and efficiency. You won't need to worry about range anxiety either, with the battery providing a reassuring 265-mile range (WLTP). Plus, its quick charging feature can take the battery from 30% to 80% in just 29 minutes.
Comfort and Practicality Rolled into One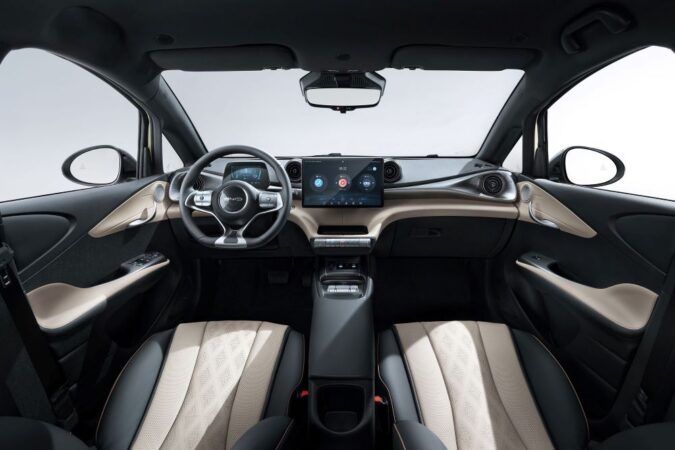 The DOLPHIN's spacious and ergonomic interior ensures maximum comfort for all passengers. Its clever design allows the 345-litre boot space to expand to 1,310 litres, making it as practical as it is comfortable. Moreover, it comes equipped with a standard VtoL (Vehicle to Load) function, transforming the car into a portable power station.
Advanced Safety and Assistance Systems
This hatchback doesn't compromise on safety. It comes equipped with a plethora of standard safety and advanced driver assistance features like Forward Collision Warning, Autonomous Emergency Braking, Rear Collision Warning, and many more. All these features contribute to a safer and more comfortable driving experience.
BYD DOLPHIN – A Leap Forward in Electric Mobility
The BYD DOLPHIN is more than just an electric vehicle. It's a leap forward in the pursuit of accessible, high-tech electric mobility. Get ready to make waves with the BYD DOLPHIN, the embodiment of an agile and affordable electric car to make space for the final text.