The world of automobiles is rapidly evolving, but the entertainment systems within our cherished vehicles often don't stand the test of time. While our vehicles might age gracefully, the infotainment systems typically fall behind the curve of rapid technological progress. This is where products like the CARPURIDE W103 Pro come into play, a welcome upgrade that promises to revolutionise your on-road entertainment.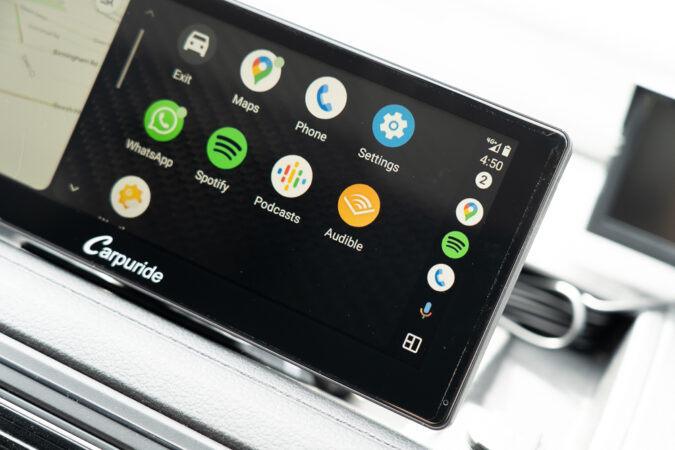 Building on the legacy of its predecessor, the W103 Pro introduces new features and improvements that can seamlessly bring older car models to the present digital age. Here's a deeper dive into its capabilities:
1. Seamless Integration: The highlight for many users would undoubtedly be the dual connectivity, offering both wired and wireless methods to connect. Whether it's Apple CarPlay, Android Auto, or Mirror Link, the CARPURIDE W103 Pro promises smooth operations without the hassle of tangled wires, thanks to its innovative Bluetooth 5.0 integration.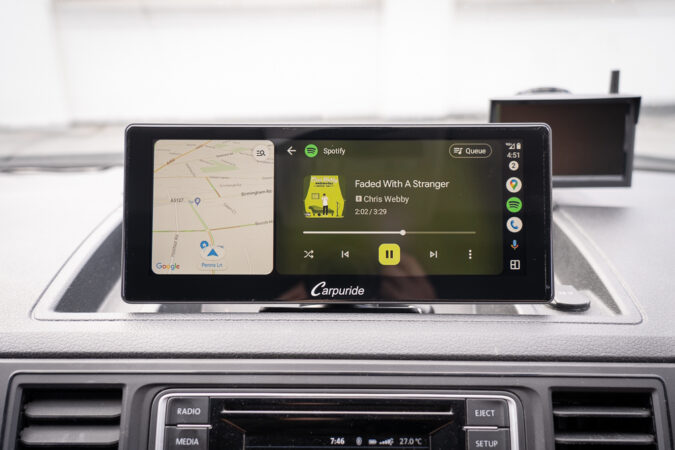 2. Upgraded Viewing Experience: Boasting a 10.3-inch HD IPS capacitive screen, the CARPURIDE ensures your viewing experience is top-notch. Its letterbox format ensures wider, more cinematic visuals, enhancing maps, calls, or multimedia playback.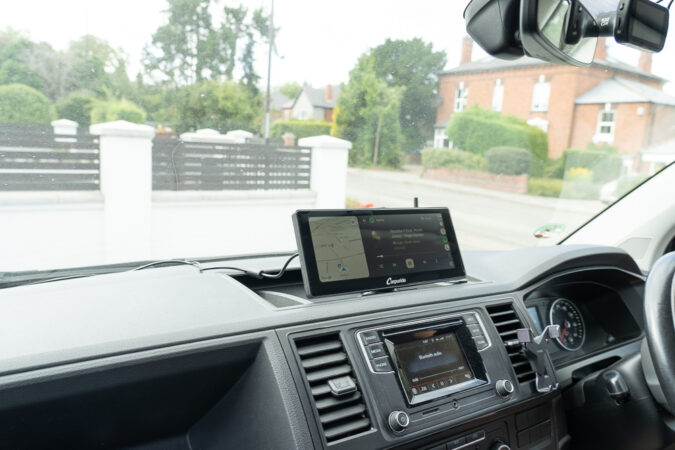 3. Smart Brightness Adjustments: A unique feature is the light-sensing capability, which adjusts screen brightness based on ambient lighting. This not only reduces eye strain but also ensures that the display remains perfectly visible, be it day or night.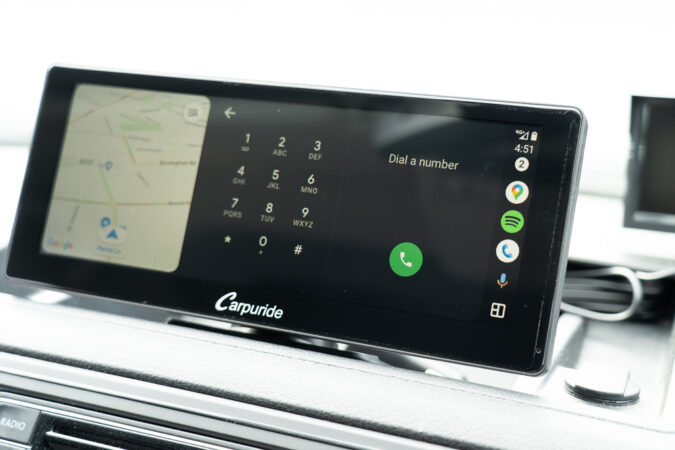 4. Immersive Audio: With four distinct audio outputs – FM transmitter, AUX cable, a built-in 5W speaker, and a Bluetooth transmitter, the W103 Pro offers an auditory experience tailored to user preference. Its versatile EQ effect further enhances this, allowing for customisable soundscapes suited to various genres of music.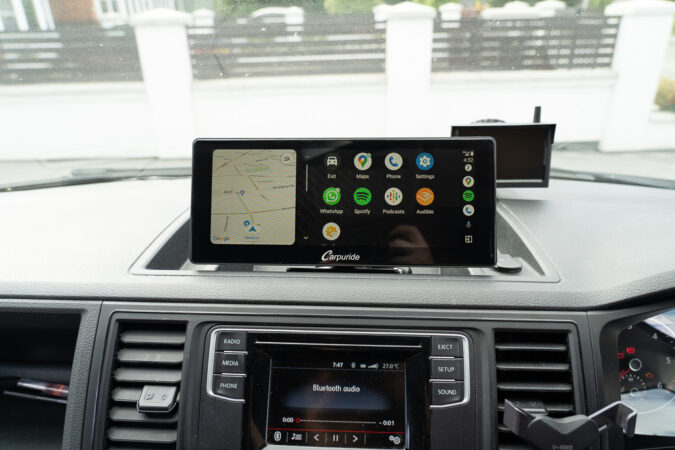 5. Customer-Centric Features: The mention of technical support provided by LuTuo, a professional manufacturer that also offers logo customisation, will undoubtedly be a relief to many. A 2-year warranty coupled with a firmware upgrade service further sweetens the deal.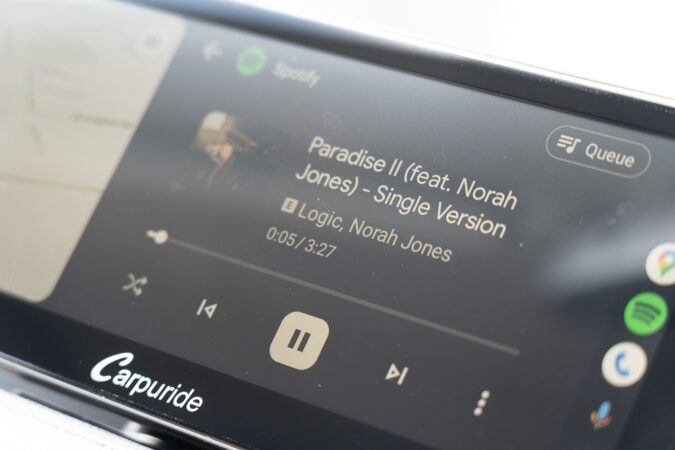 In comparison with its predecessor, the dual Bluetooth feature is a remarkable improvement. The ability to connect the device to your car's stereo system via Bluetooth, rather than just an FM transmitter, is a testament to CARPURIDE's commitment to evolving with technological trends.
The modern and sleek design, paired with its user-friendly interface, makes it a must-have for tech aficionados who wish to enhance their driving experience. Furthermore, the compatibility with both Android and iOS phones gives users flexibility and ensures they remain connected on the go.
Conclusion
The CARPURIDE W103 Pro is more than just a product; it's a statement that proves older cars don't have to be devoid of modern conveniences. With its myriad of features tailored to improve the in-car entertainment experience, it stands out as an indispensable tool for those seeking a tech-driven driving experience. If the earlier version was a step in the right direction, the W103 Pro is a giant leap towards the future of in-car entertainment.