Citroen has a reputation for making some of the quirkiest cars in history and they have added one more car to that collection with the AMI – 100% electric. This car is Citroen's answer to space problems in modern cities and its unique graphical appearance is meant to appeal to the young demographic.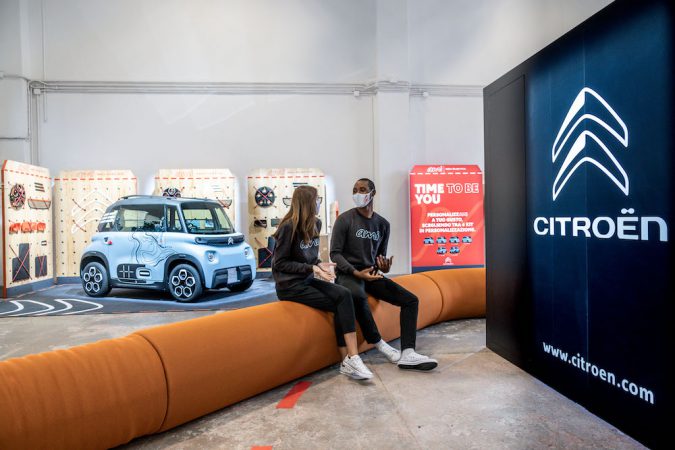 Citroen-Styled Immersive Experience To Highlight This Unique Vehicle
Really compact cars can have the propensity to look ugly and surprisingly can even be quite impractical. Citroen has avoided these pitfalls with the AMI – 100% electric and it has made quite the practical and enticing little car. This event in Milano specifically designed in collaboration with Citroen's Style Department offered customers with a very unique and hands-on means of experiencing this car. 20 of these cars were on display and clever ways were used to exhibit all the things that make it so noteworthy. The cars were displayed in a way to show how light and compact they are and there was also a section that showed how this car can be fully charged in just 3 hours from a standard electrical socket.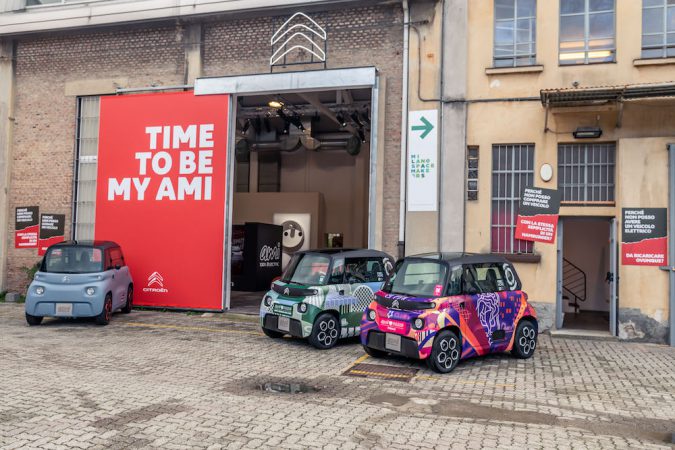 A Great Showcase For Everything That Sets This Car Apart
The biggest USP of this model is obviously its size. Described as a Parisian Inspired car, it has a range of 43 miles and despite its diminutive size, it can allow two people to travel in a very comfy manner. The icing on the cake is that anyone can drive this vehicle even if they do not possess a driver's license as long as the person is older than 16 years and pasted a moped test.