If you've been here a little while, you'll know that we've gone through our fair share of EcoFlow power stations testing the range. Not everyone will have much use for mega-ultra-massive power banks like these. But for those specific situations where you need a steady supply of high-power current, it's been a lifesaver on many occasions. But could something as small as their new RIVER 2 be enough?
The RIVER 2 is EcoFlow's successor to the RIVER, which we looked at not too long ago. And, it's also the smaller and significantly more portable version of either the DELTA 2 or the DELTA mini. That does make sense, as the EcoFlow RIVER 2 is more focused on charging up smaller consumer electronics. The DELTA series, on the other hand, has a much larger battery capacity and a far higher output.
Therefore, a DELTA could handily power up your camping tent for a week on end, or serve as a primary backup power supply during emergencies like power outages. Meanwhile, the EcoFlow RIVER 2 has a more manageable 256Wh capacity. In addition, a maximum standard output of 300W, and in typical EcoFlow fashion, it features their X-Boost technology that could ramp that to 600W if necessary.
Just Enough Power That You Need
That should be enough to run most electronic gadgets that you might have lying around. It can't hook up and power something like a BBQ grill, space heater, large fan, or power tools. But, the RIVER 2 can easily manage to charge up a drone, phones, tablets, portable game consoles, an entire laptop, and maybe even smaller kitchen appliances, too. Of course, there are numerous ways to charge things at the same time aswell.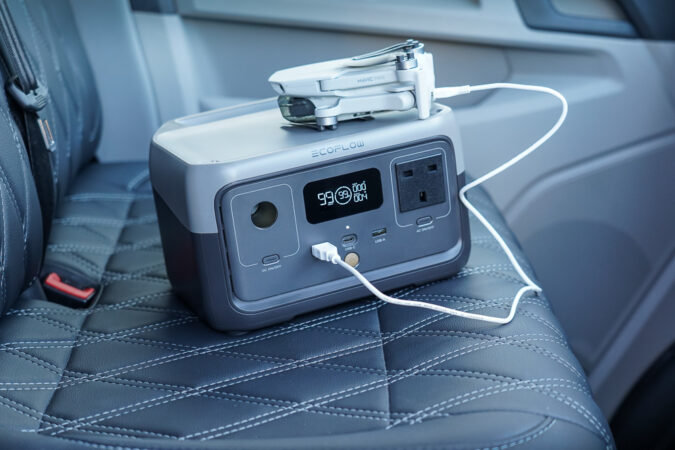 The RIVER 2's highest output will be attained using its UK 3-pin plug. It can be especially handy if you need to top-up a laptop, without needing to resort to using awkward adapters and such. You may also find its 12V cigarette lighter-style socket rather useful. Along with, two USB-A ports and one USB-C port. Among the noteworthy highlights of the RIVER 2 is just how speedy it can charge itself up.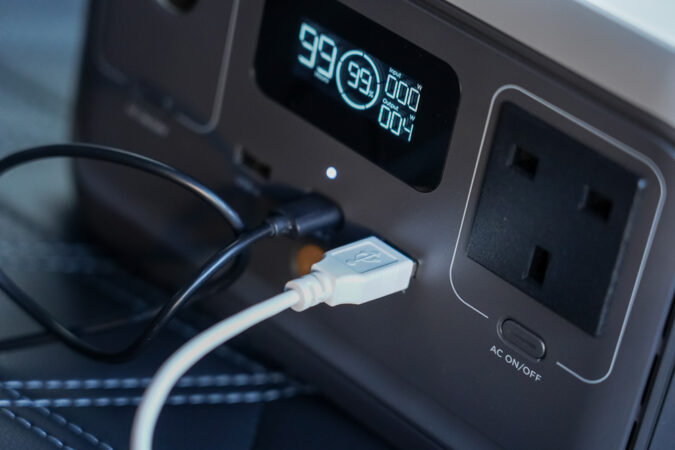 EcoFlow claims that its charging rates are five times faster than most competing products. And, it's a whopping 38% faster compared to the RIVER 1 – just 60 minutes for a full charge, from 0% to 100%. A neat detail is how you can now charge up the RIVER 2 using one of four methods… An AC outlet, your car's cigarette lighter socket, and for the first time, USB-C. Then, there are the portable solar panels.
Ready For Action When You Want It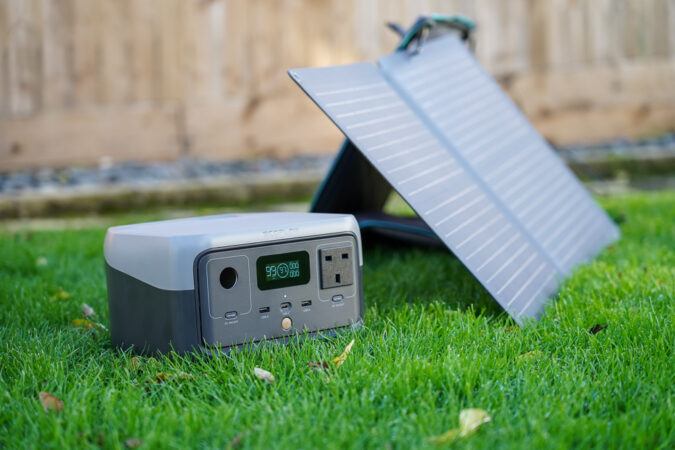 Similar to some of the other EcoFlow products that we've looked at in the past, you could recharge the RIVER 2 using their portable solar panels. It's something that we'll dive into much deeper on another date, but in short, it's really nice to have while you're out on a camping trip, for example. But if you're not planning to traverse the great outdoors anytime soon, the RIVER 2 has another possible use case.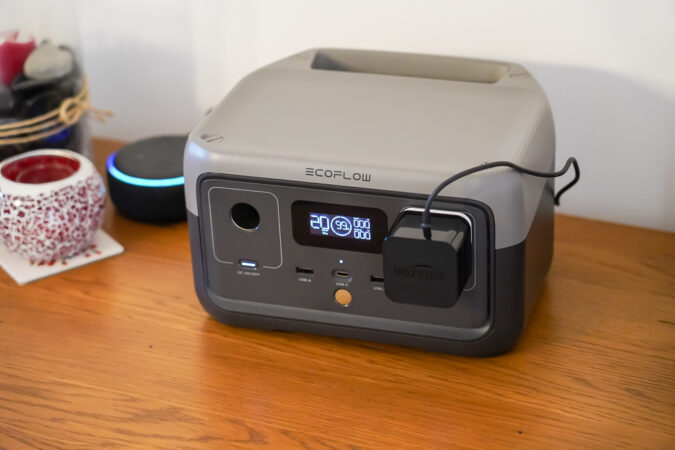 In this instance, it'll function just as well as a backup power source to keep at home. Once you've had it plugged into something – say, a desktop computer, for example – the EcoFlow RIVER 2 has an auto-switch function. Plus, a super-fast 30ms delay timer. So, once it detects that the power's gone out at your home, it would kick in right away, basically turning it into an uninterruptable power supply.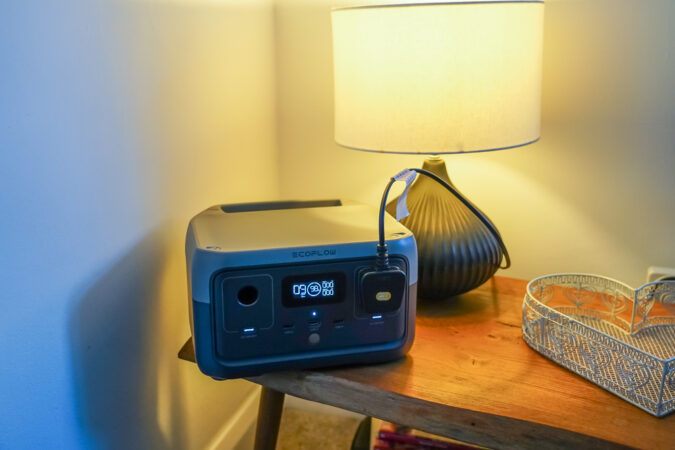 And it's not as though you need to worry about its batteries, either. Unlike older designs, EcoFlow has now turned to using LFP battery chemistry. Thus, the electrical supply is not only more reliable, but it could also output more efficiently. And, it's safer when it's running at higher temperatures, as well as featuring a rather long lifespan. Rated up to over 3,000 full charging cycles, that's 10 years of usage.
A Reliable And Helpful Companion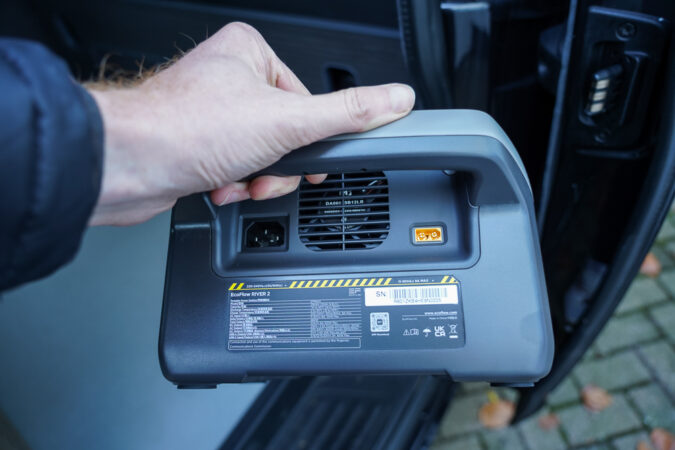 Should the battery somehow fail on you, EcoFlow has you backed up with a lengthy 5-year warranty. Although, that's not likely going to happen anytime soon, thanks to the EcoFlow RIVER 2's advanced battery protection and management system. You can even interface with the RIVER 2 by connecting your phone to it through Bluetooth. Besides monitoring the device, there are additional controls through the app.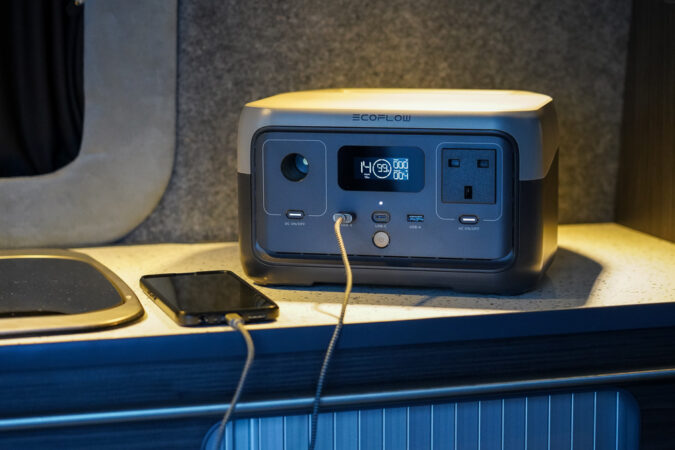 For instance, you can check the charging rate of all the available ports, as well as peek at how long you'll have to wait before the RIVER 2 itself is fully topped up. Moreover, you could alter the charging and discharging speeds, if you need to preserve its batteries for a long stay. Its immense versatility is further proven by how (relatively) lightweight the new EcoFlow RIVER 2 is – weighing just 3.5kg.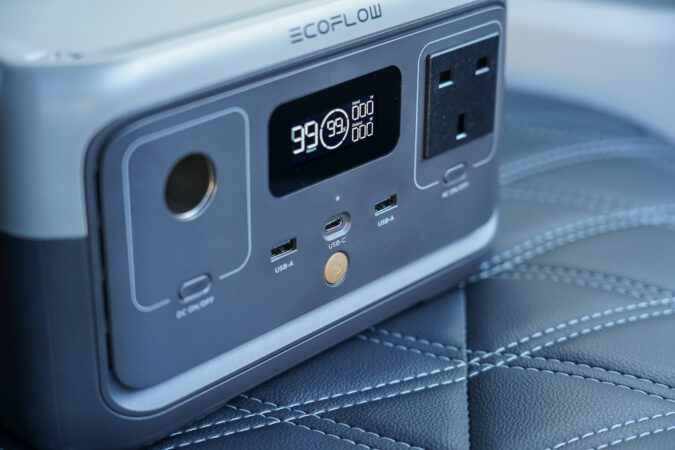 Combined with a rugged carrying handle, it's a handy-dandy power bank that you can bring with you anywhere you go. Whether it's a brief excursion down to the beach or if you want to go camping over the weekend. Given its robustness, the RIVER 2 can definitely take a beating, too. Once you're done or need to top it up, EcoFlow's X-Stream tech ensures that 1 hour is all it takes to charge up a RIVER 2.
A Must-Have For Outdoorsy Folks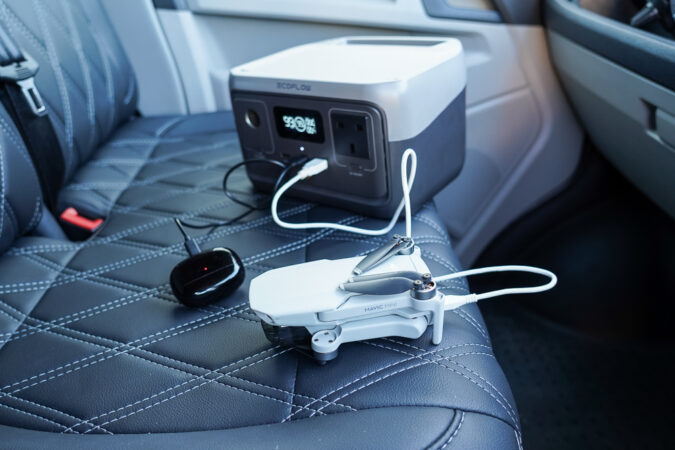 Functionally, the RIVER 2 can't supply some high-wattage devices… Nor, does it have a week's worth of autonomy on its own, without at least plugging it in once, just like EcoFlow's beefier DELTA series. So, you should treat the RIVER 2 as more of a large power bank – but a lot more capable, given that it has a 3-pin plug and 12V DC port. In that regard then, the RIVER 2 is an exceptional piece of equipment.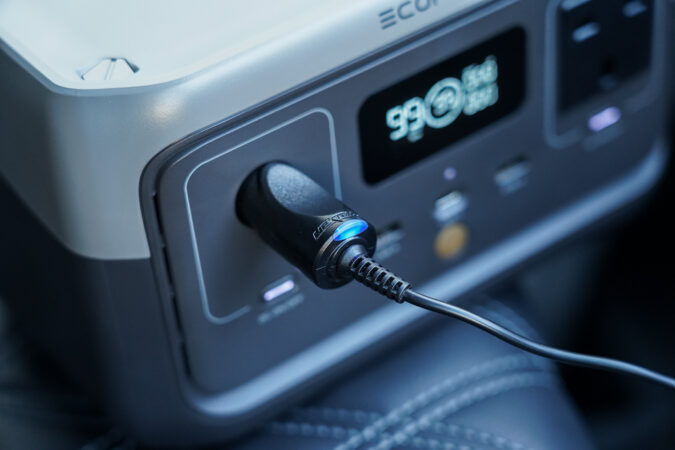 I could argue that the meatier DELTA power stations aren't really necessary for most people. Still, for those who'd want to head out for a short weekend camping trip, or have to speedily prep for a harsh winter storm, the RIVER 2 is a must-have. Heck, it might even be enough to keep a travel refrigerator running for a few more hours. Once the battery does die, charging it back up takes no time at all.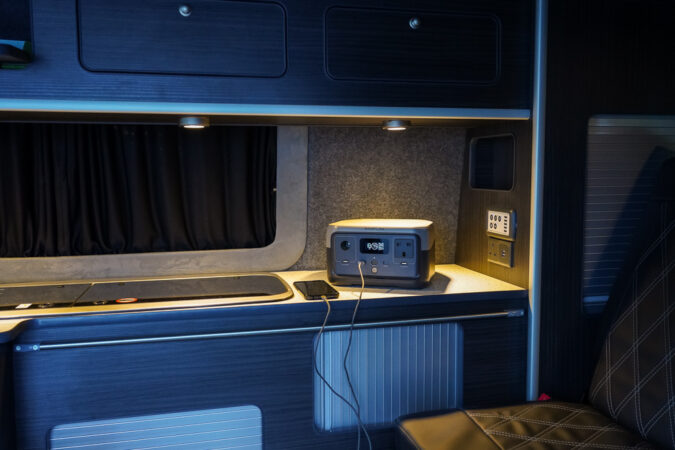 The only thing to consider is its £269 asking price, which is reasonable, given what it offers in return, the RIVER 2 is a massively compelling option. Not to mention, this comes with a long warranty and an even longer lifecycle – upwards of 10 years just for the battery capacity to fall to 80%. So, if you need a big battery pack for your escapades, look no further than the RIVER 2.