Nowadays, electricity is just as crucial to human survival as the air we breathe, the water we drink, and the food we eat. If anything, try living without your phone for a couple of hours, and then you'll understand. With this in mind, there may come a time when electricity isn't so easily within reach. If that's the case, perhaps EcoFlow's RIVER power station might suit your on-the-go charging needs.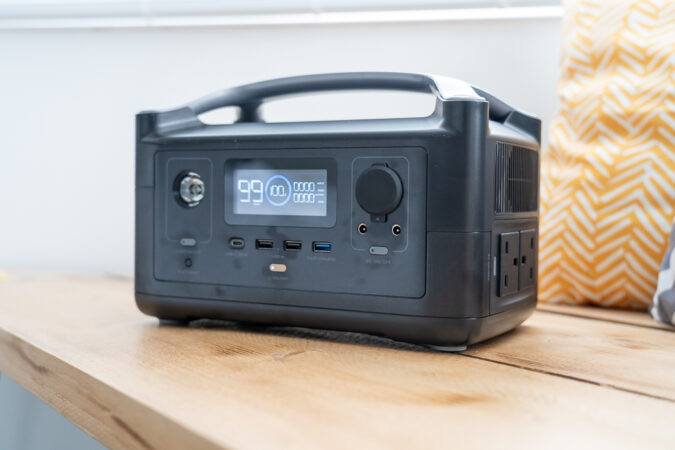 Whether you're going out camping for a week, deep into the wilderness. Or, you just need a gigantic power bank to keep things running at home when the grid conks out. Either way, there are countless positives to adding a device like EcoFlow's RIVER into your life. If not for the convenience alone, think about the potentially lifesaving electricity and power it might offer you during emergencies.
All The Charge You Need
To charge the EcoFlow RIVER up, all you need is to plug it in through a household 3-pin plug (your standard kettle lead). When that's done, all that electricity will be stored in a whopping 288Wh lithium-ion battery pack. Not to mention, having a built-in inverter, with support for  240V. In other words, you could use it to give life to a variety of power-hungry electrical appliances, just like how we tested it here.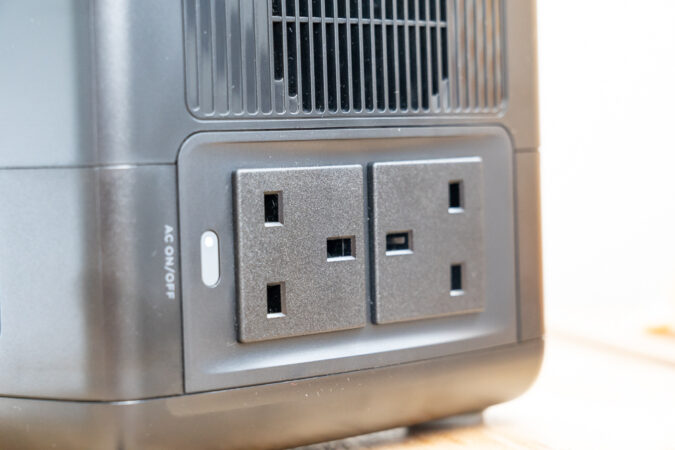 We plugged a George Foreman-style grille, camping kettle, among others to see how it may perform with all this power draw. Yet, the RIVER never blinked nor hesitated once. Of course, certain items or machines might be too much for the RIVER to handle. Yet, EcoFlow doesn't shy away from mentions of how you could power to a refrigerator, blender, coffee machine, hairdryer, or even an entire big screen TV.
Typically, the EcoFlow RIVER outputs at a steady 600W. For most people and what they intend to plug into the RIVER, this should be more than sufficient. But what if you need more? To solve this, EcoFlow has since included an 'x-Boost' temporary boost function. The RIVER can double its output to 1,200W. This is great for those high-wattage machines.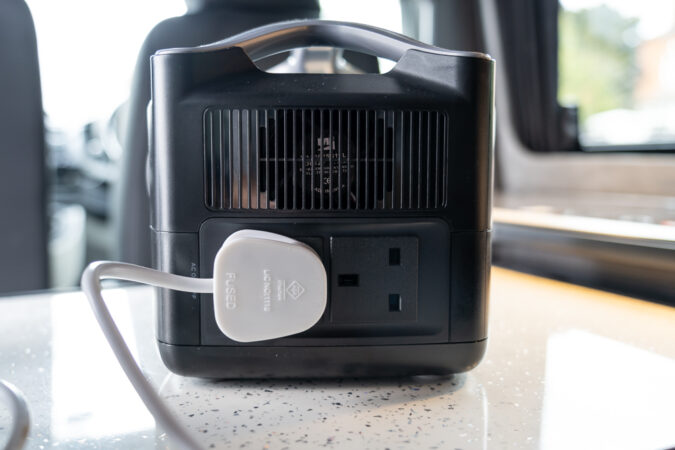 Once the RIVER empties out, there are a few ways we could charge it. Plug it into the wall, and it'll take just around 1.5 hours to fill it back up. Alternatively, EcoFlow will be happy to sell you a set of solar panels. Get it right, and it takes just under 3 hours for a full charge. Maybe, you'd rather have it running off your car, instead. Through the cigarette lighter, it'll charge up in 3.5 hours.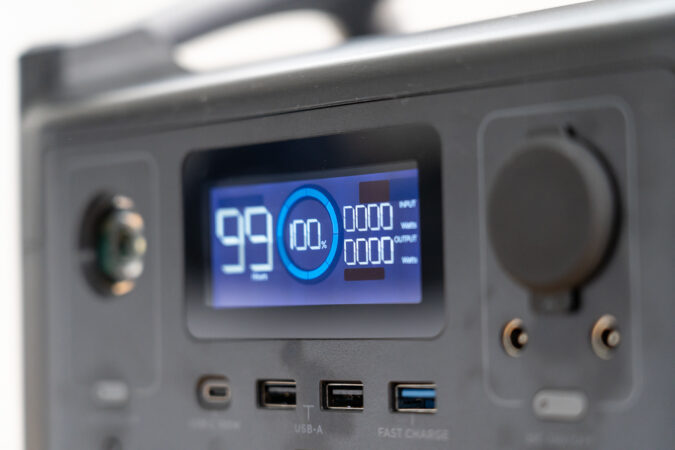 Ease Of Use And Uber-Practical
EcoFlow's RIVER can charge up lots of devices at once, subject to the wattage. As far as usability and practicality are concerned, there are few the RIVER can't manage if powering your electronics is all you ask of it. At the front, there's a USB-C port rated at 100W. This ensures that a workstation-grade laptop or Macbook can be fully used on the go, let alone lots of appliances and other electronics.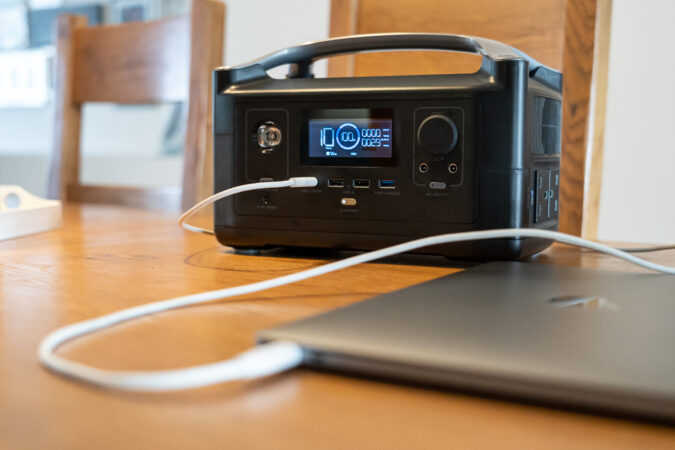 Should you be privy to plugging things into your car's cigarette lighter, then good news, as the RIVER has a 12V socket within easy reach. There's an abundance of USB-A ports dotted all around. So, it's nice to know that if you're still using older devices, this makes sure they're not left out in the dark. Moving on, you'll find a USB-A quick charger here too, just for your convenience.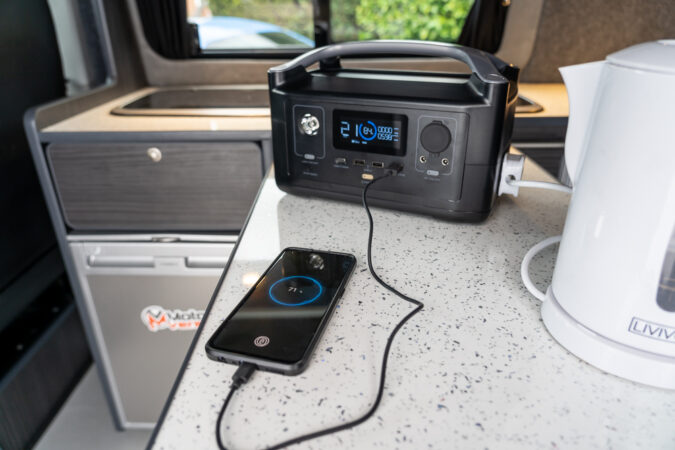 Modularity To The Max
A fairly bright LED light is mounted on the front of the RIVER. In an emergency, it handily doubles as a flashlight, while also having been programmed to handle SOS code. Between that is a rather small display, and this will be something that you'll enjoy looking at least once every so often. This is especially the case if you're plugging in multiple high-draw items at once into the EcoFlow RIVER.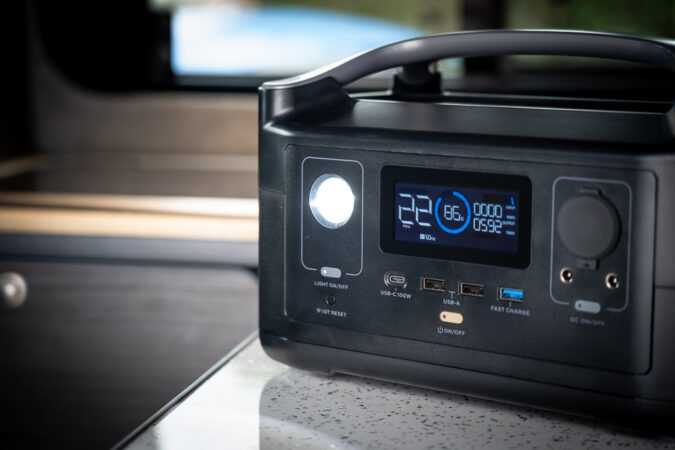 That screen would show you how much charge is left, how many Watts of charging is outputted to each port, as well as how long the RIVER could sustain a full load like this. If you're keen on extending the RIVER's electric endurance, there's an option to hooking it up to a solar panel. It could be quite useful if you're going out camping or heading on a long outdoors excursion.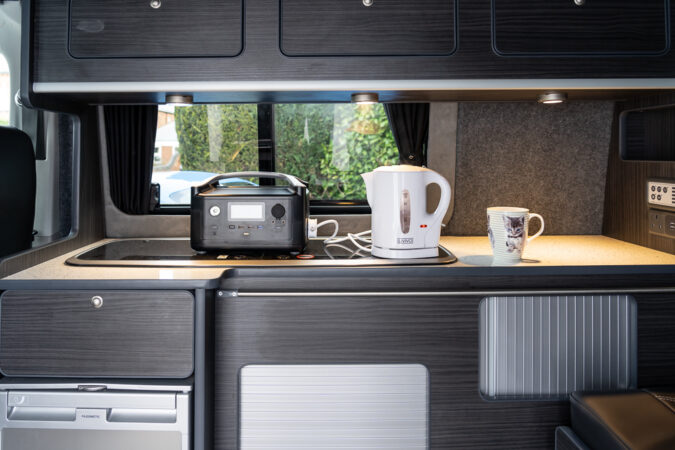 All the while you're out and about, you could subsequently leave the RIVER to keep itself charged up with the power of the sun. Modularity is one of the notable highlights of the RIVER, as well as any of EcoFlow's other power stations. For example, you could tack on an expandable battery pack onto the RIVER. In total, you could expand the total capacity of the RIVER to a monstrous 576Wh.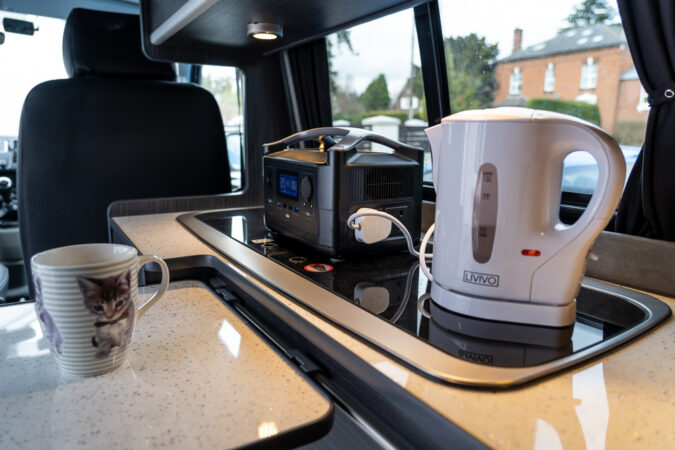 The overall build quality of the RIVER is pretty tough, too. There's a solidity and ruggedness to the design, as is evident by its thick metal handle. There are covers and gaskets spread across to keep water and dust from jamming up the ports, too. Once again, this sort of attention to detail marks the RIVER down as the perfect companion for a camping trip or any other hardy activity.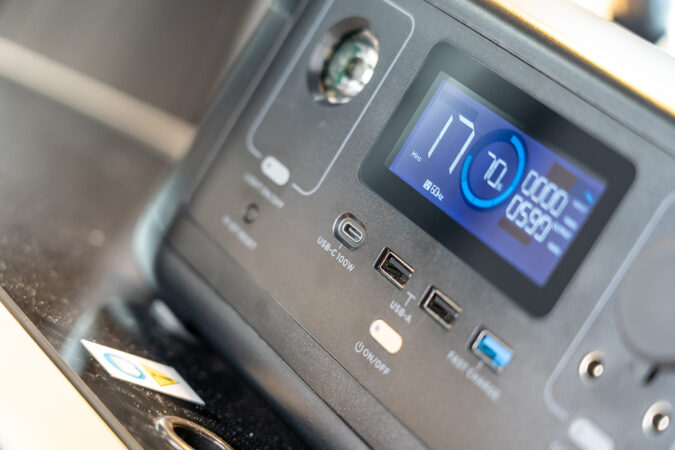 Costly Maybe, But Worth Every Penny
As a whole, the EcoFlow RIVER portable power station is an exceptional bit of kit. And, it does not necessarily need to be targeted towards the outdoorsy folks who need electricity on the fly with their campers. At home, you can integrate the RIVER as an uninterrupted, backup power supply for critical equipment like your computer or internet. That should be enough to keep it running.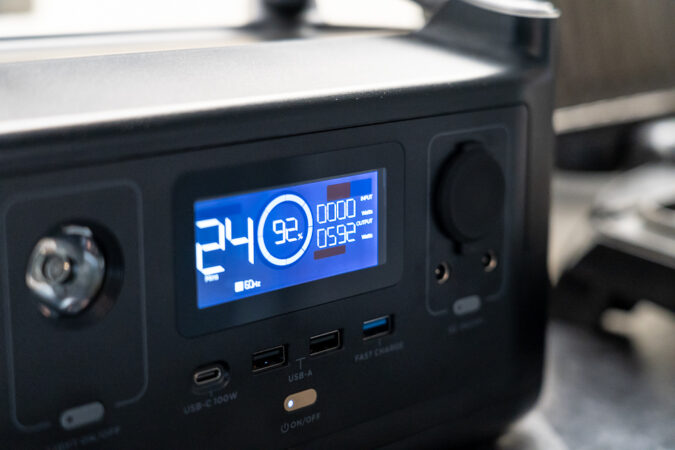 This would be particularly handy if your neck of the woods is prone to blackouts or grid disruptions. Or, maybe you might think about keeping this inside your car. If you're always on the move for work, you could feasibly have the RIVER on hand to keep your laptop or gear charged up. It's robust, with a wide array of features, functionality, and nice-to-haves, that it's hard to find faults with it.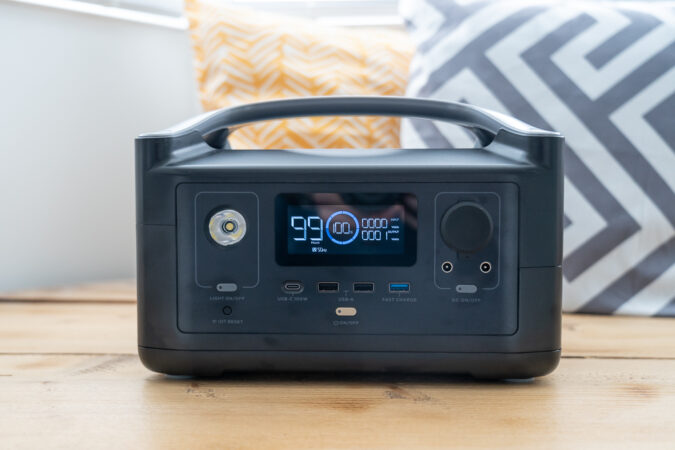 Granted, you might take issue with spending an eye-watering £379.00 for a mega-power bank. This doesn't account for the extra goodies we mentioned earlier, either. That solar panel could be had in one of two sizes; a 160W unit (£379.00) and a smaller 110W model (£319.00). The expandable, extra battery pack that you could bolt onto the RIVER will set you back another £249.00.
The RIVER itself has several derivatives, to boot. Below this, there's a tinier RIVER Mini, followed by the RIVER Max and the RIVER Pro. Each with varying battery capacities and features. But for now, the regular RIVER remains to be the sweet spot if you need a mightily large battery with enough charge for countless hours or days on end. And, one that'll manage that reliable so.
AI Car Expert Thinking 

.

.

.