Oftentimes, shopping for budget headphones will present a set of compromises. Either the sound is a tad disappointing, the build quality isn't good, or it looks as utterly gaudy. However, there are brands like Edifier, that show that affordable audio gear doesn't have to be bad. If anything, like its new WH500 wireless on-ear headphones, it can sometimes be pretty great for how much you're spending.
On the surface, it has a robust build and handsome looks, with three colours to choose from… White, black, and light blue. But peel it all back, and you'll find its pair of 30mm composite, dynamic drivers. They're rather small compared to most other headphones that you may've encountered but there's a good reason for that (more on that later). So, do the small drivers impact its sound quality?
In practice, not really. It sounds fairly decent for the price (again, given the £44.99 price tag). Though, it does lack some of that booming bass and crispness on the low end. Overall, its sound signature is a bit flatter, but it's still good. You'll find that the sound profile is stronger and offers more clarity in the mids, mostly. If you do want to optimise and fine-tune the sound a bit more, there's a way.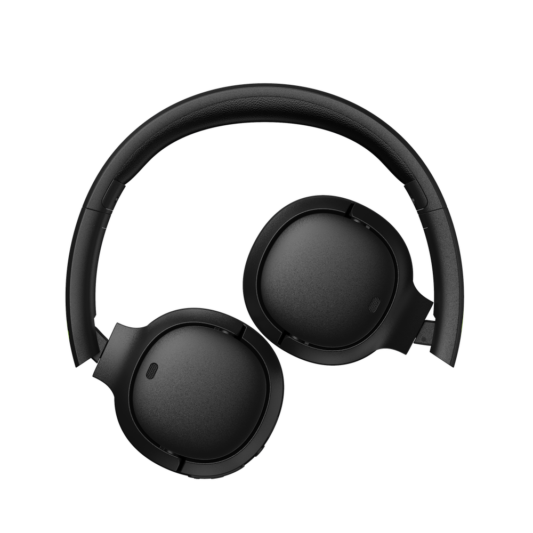 Pair it up with the Edifier Connect mobile app, you can personalise and set your own EQ. This app has some other neat features, such as turning on its Safe Volume feature. Hence, this puts a hard limit on how loud you can crank up the volume, just to make sure your ears aren't hurting. You'll also find the Cut-Off timer, where you can set how long the WH500 will keep playing before shutting down.
Good Headphones, But Without Breaking The Bank
Speaking of which, the general ease and usability of Edifier's WH500 is another boon. After all, these are designed as a pair of all-day, go-anywhere type of headphones that you'll always carry with you. Therefore, it charges via USB-C, which is nice. And, offers a good 40 hours of playtime after a 2-hour full charge. If you're in a bind, a 10-minute fast-charge alone yields 6 hours of playback.
Nonetheless, despite being wireless and needing to hold receivers and batteries, the WH500 is a very compact and lithe pair of headphones. Combined with its clever design, it's comfortable on your ears, so you won't be hurting or sore after listening to hours on end. If you're regularly on the move, this is a nice thing to lug around as you're going about your day, too. Then, there are the microphones.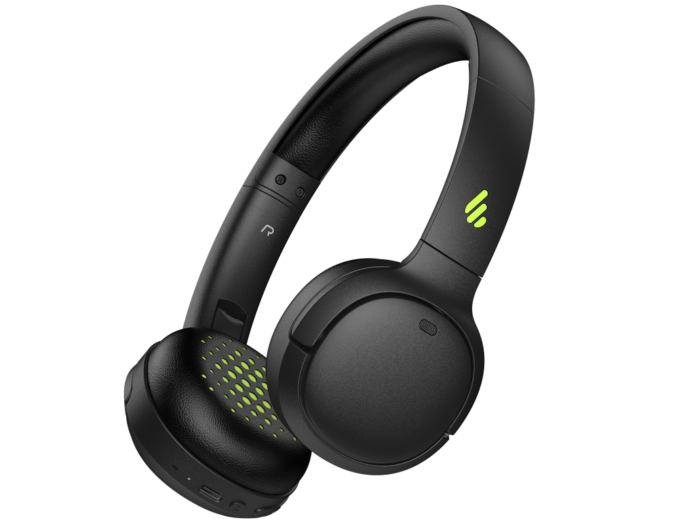 Sound passes through the audio signal processing system built-in. It'll help to isolate human voices as well as environmental ambience. This should be handy for hands-free calling. Plus, the Edifier WH500 feature Bluetooth 5.2. As such, you could seamlessly switch between paired devices. It's made so that you can move from listening to music on your phone to joining a business call on your laptop.
For about £44.99, the Edifier WH500 is a solid set of wireless headphones. Considering its price-to-performance, on top of its many creature comforts and nice-to-haves, it's a great deal. If you need to have a good pair of cans while you're out and about, the WH500 is certainly a strong contender.