Introduction to Escapade Silverstone
For those with petrol running through their veins, the very name 'Silverstone' ignites a passion. And come Spring 2024, Silverstone is about to fuel that passion even further. Introducing Escapade Silverstone, a transformative trackside experience offering an unparalleled view of the iconic race circuit.
Redefining Experiential Living
Escapade Silverstone isn't just about accommodation; it's an embodiment of the racing driver lifestyle, every day of the year. With 60 state-of-the-art spaces and a central Clubhouse, this is where motorsport aficionados, culinary enthusiasts, and corporate pioneers converge. Imagine waking up with the Silverstone circuit right outside your window. That dream? It's about to become a reality.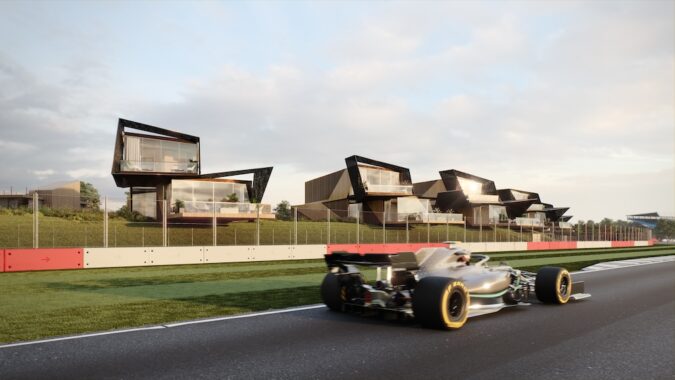 A View Like No Other
Overlooking nine vital corners of the circuit – including the legendary Copse, Maggots & Becketts – and two high-speed straights, Escapade Silverstone promises an unrivalled visual treat. Jenson Button, an F1 World Champion, aptly summed it up during his visit: "This is probably the best place in the world to watch a Formula 1 car."
Architecture and Design – Where Motorsport Meets Luxury
Every inch of Escapade Silverstone exudes elegance and precision, from its architectural marvel to the interior designs and curated artworks. Whether it's the private balconies, optimised viewing spaces, or the Clubhouse's top-tier amenities, guests are in for an elevated motorsport experience.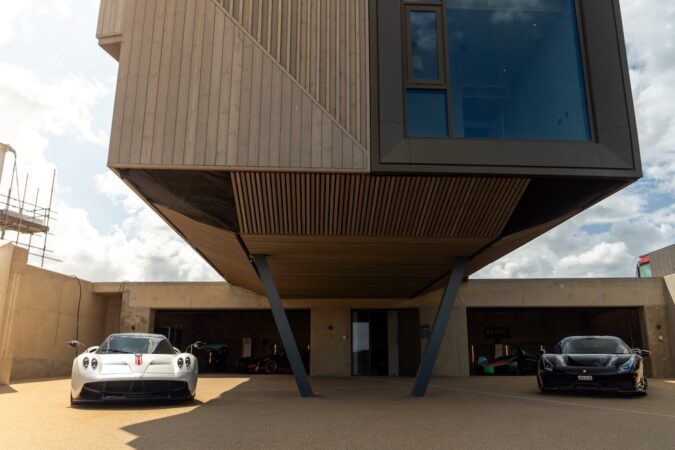 Clubhouse Amenities – A Symphony of Luxury and Comfort
The Clubhouse is the heart of the Escapade experience. The ground floor boasts a driver-centric gym, an inviting 15-metre pool, a sauna, and bespoke treatment rooms. Ascend to the first floor, and a world-class restaurant, led by the distinguished Head Chef Adam Bateman, promises culinary delights with a 'British spirit'. Plus, with a bar, private dining space, and a roof terrace offering panoramic Silverstone views, the Clubhouse truly has it all.
Diverse Residences – Tailored to Every Desire
Trackside Residences: Offering 3-4 bedrooms, these are the ultimate front-row seats to the circuit action.
Countryside Residences: These 2-bedroom properties are perfect for those seeking tranquillity amidst the excitement.
Dual-Aspect Residences: Boasting 4 bedrooms, these middle-row residences provide a balance of track excitement and serene countryside views.
For the eager ones, mark your calendars. Bookings open on 14 November 2023. Be sure to register your interest here.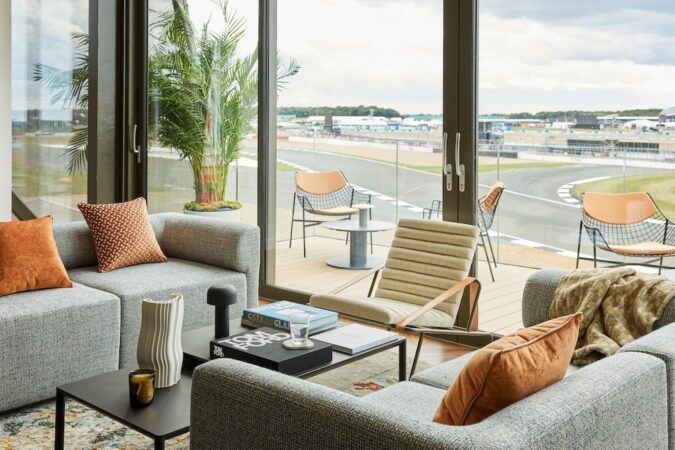 A Brief Glimpse into Silverstone's Legacy
Silverstone is synonymous with world-class motorsport. Not only is it the Home of British Motorsport, but it's also the venue for premier events like the Formula 1 British Grand Prix. With a rich history and ambitious expansion plans, including the upcoming Escapade Silverstone and the already opened Silverstone Museum, the circuit is fast evolving into a year-round sport, business, and leisure destination.