The New Frontier: Electrifying the Mid-size Truck Segment
Ford's newest offering is set to turn heads and charge up adventures as they unveil plans for the Ranger Plug-in Hybrid. Making its debut in 2025, this vehicle promises the best of both worlds: the zero-tailpipe emission of electric vehicles and the tough, reliable features synonymous with Europe's favourite pickup.
A Revolution in Power and Performance
One word: torque. The Ranger Plug-in Hybrid is poised to deliver unparalleled power in its category. By melding a 2.3-litre Ford EcoBoost petrol engine with an electric motor and an innovative rechargeable battery system, Ford promises more torque than any Ranger before it.
Moreover, users can indulge in pure electric mode, aiming for a driving range of over 28 miles. This opens up a world of possibilities, especially for business owners manoeuvring through the increasing number of low-emission zones in our towns and cities.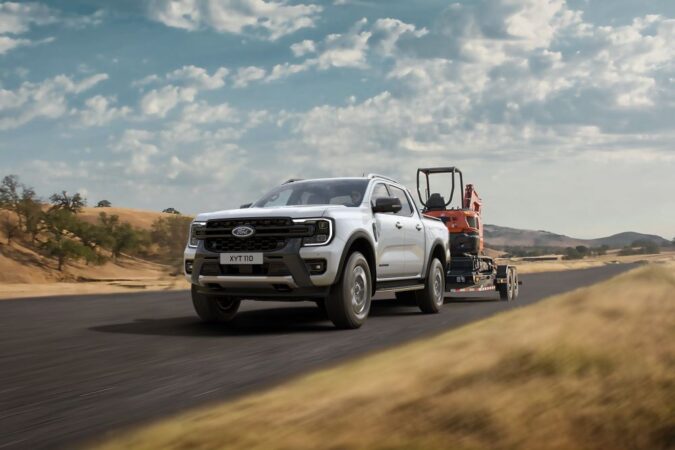 Capacity That Counts
Worried about towing capacity? Fear not. The Ranger Plug-in Hybrid comes equipped with a targeted towing capacity of a whopping 3,500kg, aligning with the rest of the robust Ranger family.
Powering Adventures and Workdays
Imagine powering up a remote campsite or your work tools without a hefty, noisy generator. The Ranger Plug-in Hybrid's Pro Power Onboard feature has got you covered. With this feature, customers can plug their equipment directly into power outlets embedded in the vehicle's cargo bed and cabin, optimising cargo space for other essential gear.
More Control at Your Fingertips
Flexibility is the name of the game with the new Ranger Plug-in Hybrid. Thanks to its EV drive modes, drivers have greater control over how and when to deploy their battery power. Whether you're off-roading with its impressive four-wheel drive capability or navigating through traffic with advanced driver safety features, this vehicle promises both adaptability and peace of mind.
Concluding Thoughts
Hans Schep, general manager, Ford Pro, Europe, summarised the vision behind this innovation perfectly: "The Ranger Plug-in Hybrid offers a perfect blend for work, leisure, and family. Whether you're aiming for zero-emission short trips or leveraging hybrid performance for off-road adventures, this Ranger version provides a comprehensive solution. Add the Pro Power Onboard feature, and you have a mobile power source for all your adventures."
With the Ranger Plug-in Hybrid, Ford seems to be striking the perfect balance between sustainability and performance. UK roads are set to get a jolt of excitement in 2025.