Garmin Dash Cam 65W Review
We take a look at the Garmin Dash Cam 65W. The general consensus for Garmin is they're a brand that makes great GPS devices for just about anything that moves. While you may pay a higher premium for their products, you can expect them to be top-notch, quality wise.
What you might not know, though, is that Garmin actually plays a role in the market for cameras. Much like the VIRB Ultra 30 we had a look at before, and thought was a potent threat to GoPro's constant reign at the top. While the Ultra 30 was a cracking little action cam, it's still uncommon to see one.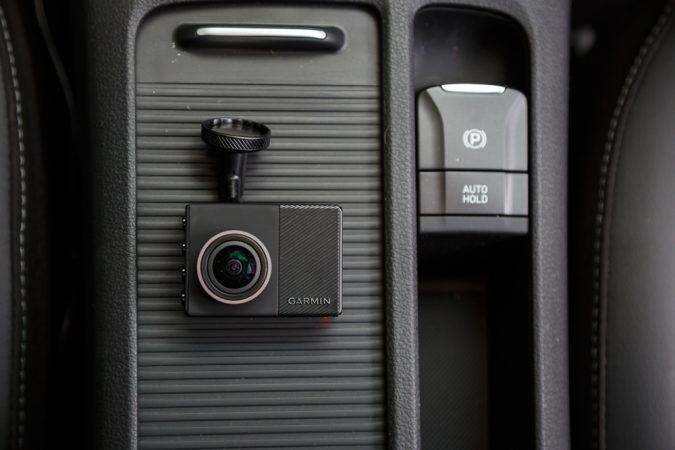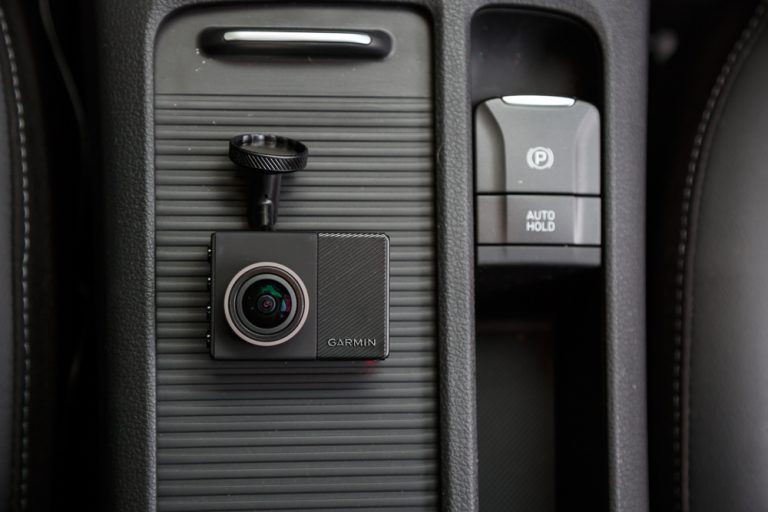 While the action cam market may be unanimous, their other interest, the dash cam market is less so. With that said, Garmin obviously has the leader in the premium segment in sight, Transcend. Cue their range-topping dash cam, the Garmin Dash Cam 65W.
The unboxing experience is simple, but provides you with everything you need to start recording. That includes the power cable, the unit itself, a microSD card, and the magnetic mount. Mounting the Garmin Dash Cam 65W in the car was extremely straightforward, screw the unit into the mount, stick it on the windshield, lead the power cable to the unit and voila.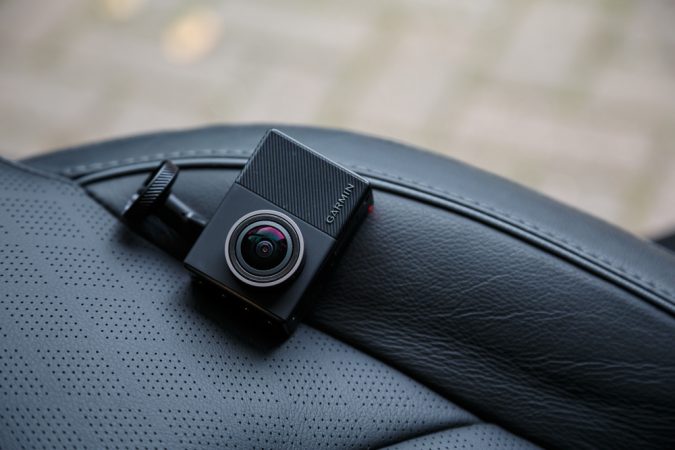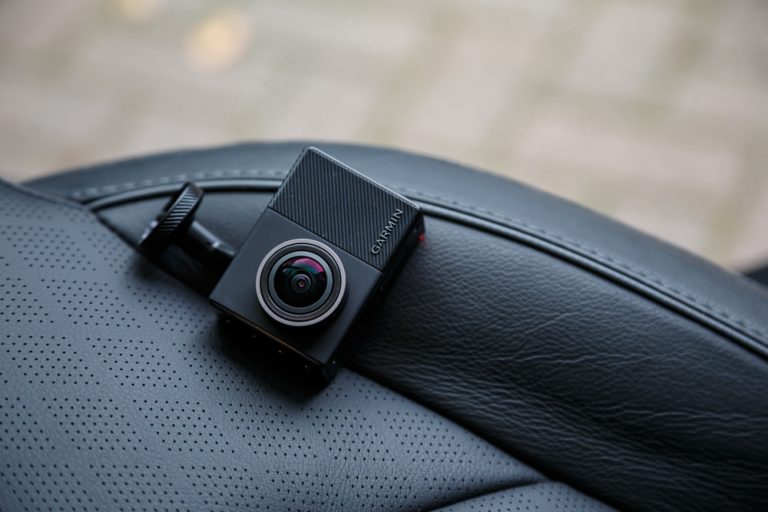 It has a tiny profile, even including its mount. The magnetic mount tethers to the Garmin Dash Cam 65W via a ball mount, and it hinges by that. It has 4 physical buttons to the side for controls. The microSD card sticks in from the bottom, along with the speaker/microphone grille. After setting up, you don't really have to touch the unit anymore, as it has voice command. There's an LED indicator too.
Getting the 65W set up is easy too, with a small but incredibly convenient 2″ rear LCD screen providing information. The 65W actually has a tiny lithium-ion battery inside that'll keep it on for roughly 10 minutes without being plugged in.
Unboxing The Garmin Dash Cam 65W
The main selling point of the 65W is the fact that it has an incredibly wide lens. In fact, it records 180 degrees – basically everything in its peripheral vision. That's what the W beside the 65 stands for as well: wide.
Having an ultra-wide lens is great for dash cams, but it's difficult to maintain optimum record quality with a very wide lens. You'd need something pretty high quality to keep it top notch throughout, and Garmin shines through.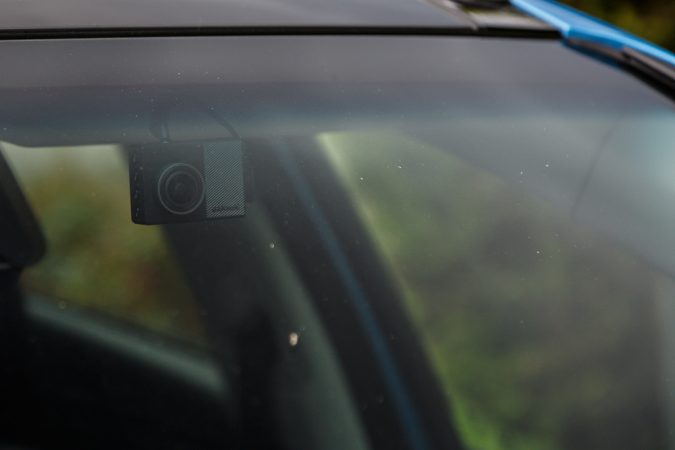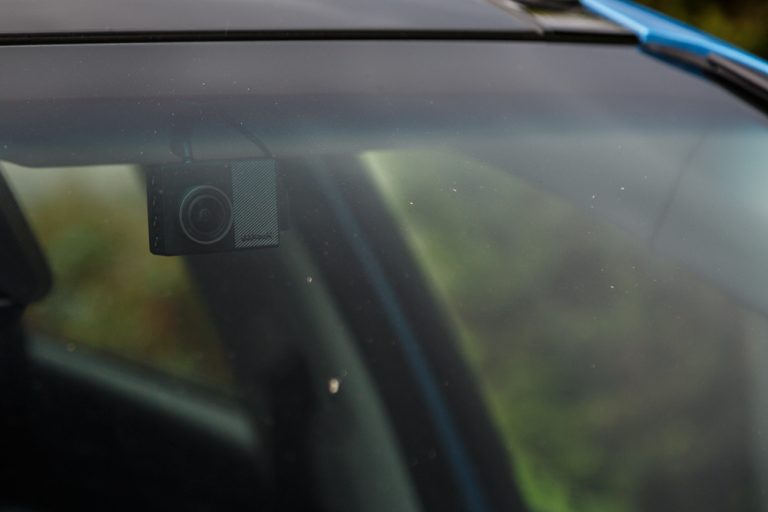 The Garmin Dash Cam 65W records in 1080p, a drop from the Garmin 55's impressive 1440p capabilities. However, the amount of resolution offered here is adequate, and I think it's a good trade-off for that 180 degree lens.
Footage recorded from the Garmin Dash Cam 65W is remarkably sharp, and it passes the typical 'can I read the license plate?' test with flying colours. What is more impressive though is how it deals with condition changes. Even under harsh, direct sunlight, it smartly manages its exposure to maintain clarity throughout the image.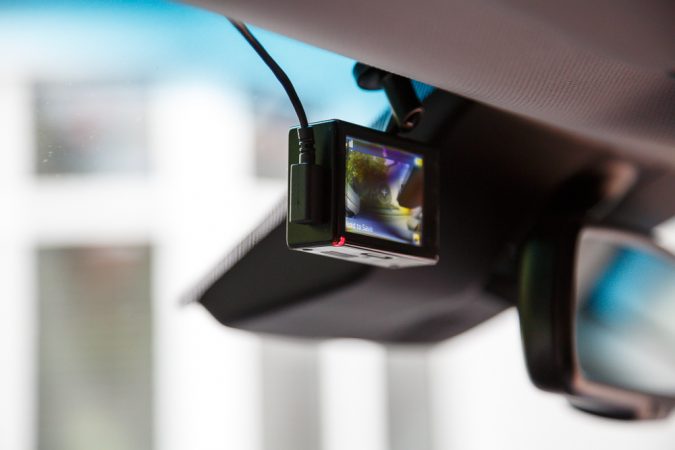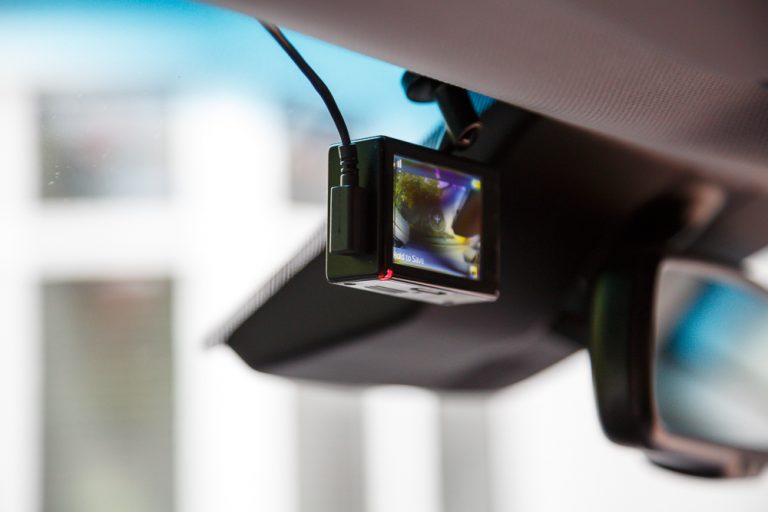 That's not the most astounding feat though. It's the fact that this little dash cam is capable of preserving stupendous quality over all 180 degrees. Sure, distortion haunts the far ends, but you can still see everything you need to. Keep in mind that being this wide-angled, a single 65W will cover pretty much the entirety of the windshield.
Why is that shocking? This means that Garmin dash cam has packed a pretty well made lens in there. The wider you go, the harder it gets to sustain footage usability as the far ends will lose sharpness, and colour fringing also creeps in.
Of course, a video is worth a million words, and describing how the footage looks like is no use. Check it out yourself with our test footage.
Recording 1080P Crisp Dash Cam
Being a high-end dash cam, the 65W packs a lot of additional safety features too. From lane departure warning to forward collision warning, the device even alerts you to oncoming speed cameras or red light cameras.
In case of an incident, the 65W automatically saves and highlights the precedent and following videos. It also acts somewhat like a blackbox, where it stamps the footage with a GPS tag. This way, you'll know exactly where every incident occurred.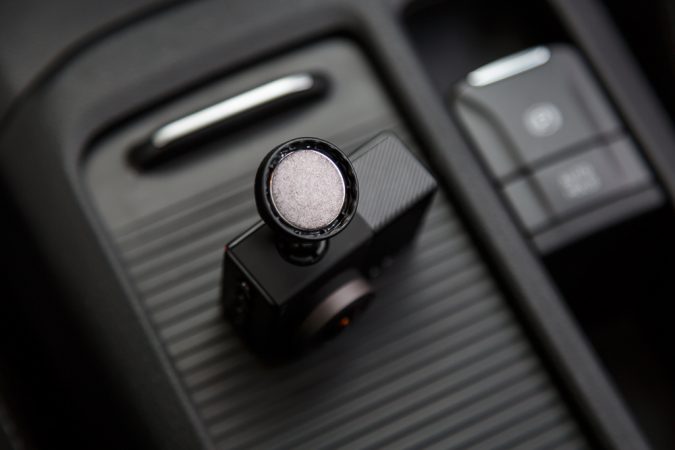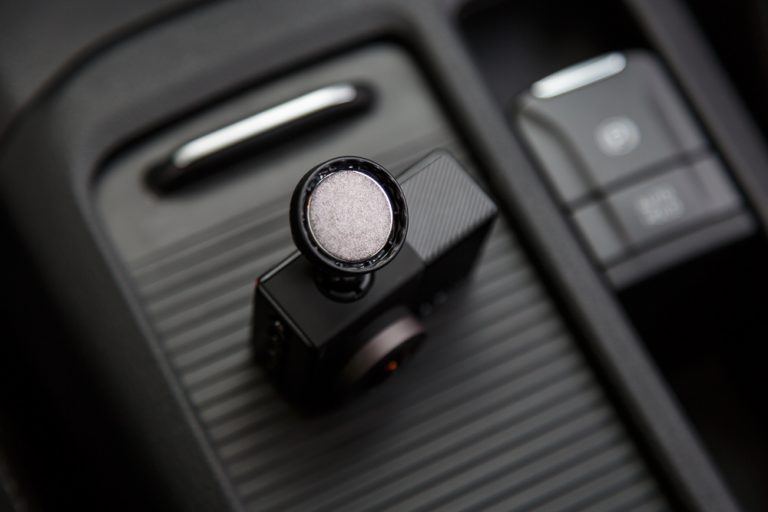 Much like the VIRB Ultra 30, it also has travelapse. It's essentially a timelapse footage, but the photos are taken at set distance intervals. It's pretty cool if you want to keep it as a memoir, but it can also be a useful tool for videomakers.
More importantly, it has a parking mode. You can purchase a separate parking mode cable from Garmin, which has a shock sensor integrated. With it connected, when someone knocks your parked car and surpasses the shock threshold, the 65W will turn on and start recording. You won't be impervious to hit and runs, but it'll provide you with a much stronger peace of mind while you're away from your ride.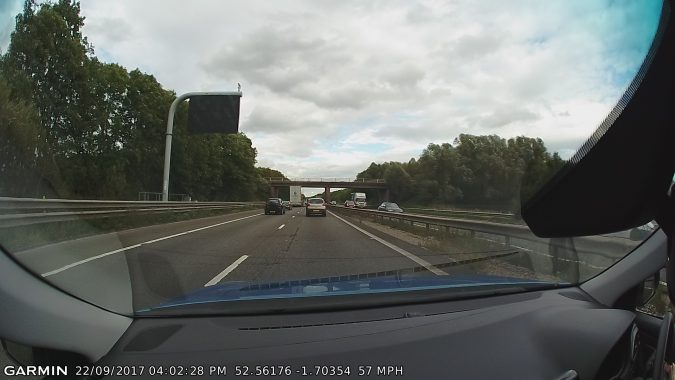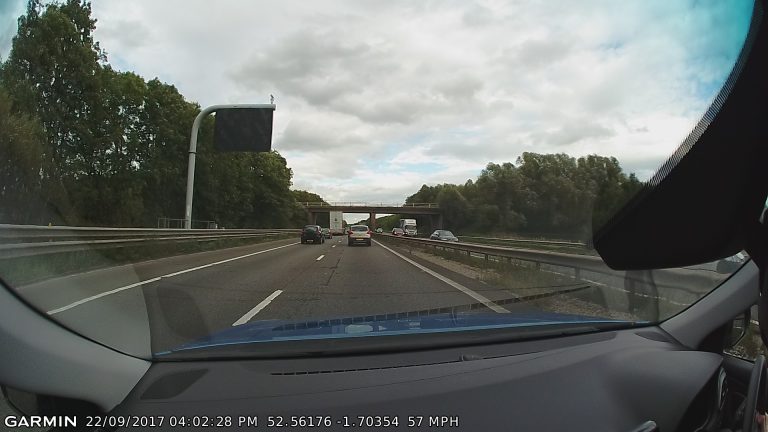 Another handy feature it has is the ability to sync footage onto your phone, via Garmin's VIRB app. Should you find the need to share recordings with your friends, insurance agencies, or even legal authorities, the app makes it easy as pie.
Verdict On The Garmin 65W Dash Cam
So, should you get one? It's a pretty expensive dash cam, at £199.99. Hence, it'll probably only appeal to people who are serious about recording their journeys, travel a lot, and frequent higher risk areas.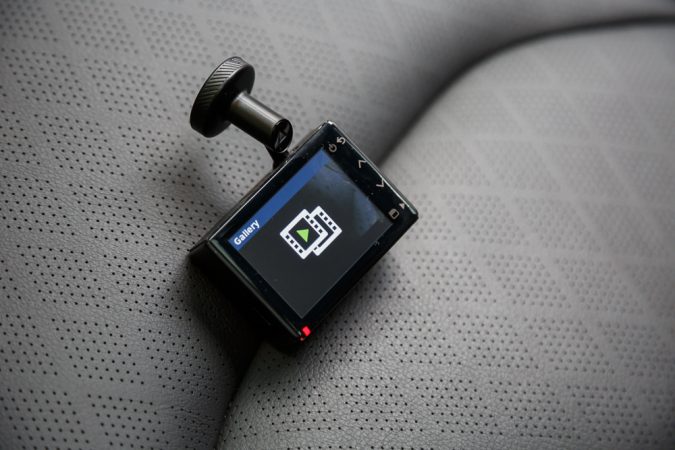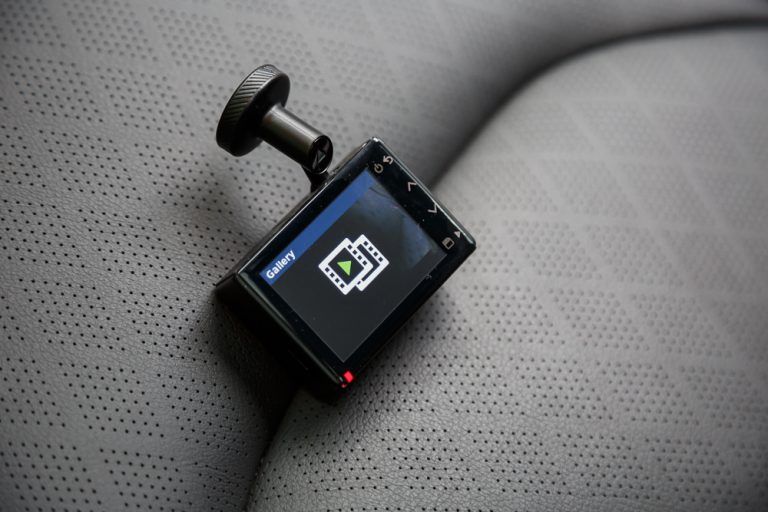 Transcend makes some pretty amazing dash cams at a lower price point, but if you want that total windshield coverage, little else offers the quality this dash cam provides. If you think of it as an investment to protect you from future accidents, perhaps it'll be a bit easier to swallow.
What do you think? Worth it? Or maybe a Transcend, or even the YI dash cam is plenty? Comment below!
Garmin Dash Cam 65W Sample Footage
Keep in mind that the recordings will be encoded and compressed, so it's not fully representative of the 65W's true capabilities.
If you are looking for tool car accessories visit Toolsinsider.