GMC Terrain is a small SUV that entered the market in 2009. It's one of the most reliable small SUVs and was a lot of people's favorite. If you are thinking of getting a new car and the GMC Terrain is one of the options, you need to look out for the GMC Terrain years to avoid. You don't want to buy a car that will start having issues soon after you purchase it.
GMC Terrain has produced several top-notch cars, but if you want to get the value for your money, there are some years you will need to avoid. 2010, 2011, 2012, 2013, 2014, and 2015 GMC Terrain will give you several issues, which is why you need to avoid purchasing any of them. Most of the GMC produced in any of these years have engine issues, transmission failures, etc. 
GMC Terrain, produced from 2010 through 2015, has a bad fuel economy, faulty airbags, and below-standard HVAC systems. You can stay away from these model years. Do you need more information about them? Well, keep reading…
Reasons To Avoid These Years
There are many complaints about the GMC Terrains produced within these years (2010-2015). Many users complained about bad engines, faulty airbags, transmission issues, etc.
GMC Terrain Years To Avoid, Common Problems: #1. Engine Issues
GMC Terrains produced between 2010 and 2011 got several complaints about engine issues such as engine stalling or suddenly stopping on the road, check engine lights coming and staying on for a long time, and some of the engines shutting down while driving. Engine repair or replacement is costly, and you don't want to keep investing in repairs after you have already spent a lot on buying the vehicle.
A faulty engine is a red flag for any car user. Your GMC engine shutting down suddenly on the road can lead to accidents. To avoid occurrences like this, avoid the GMC Terrain produced between 2010-2015.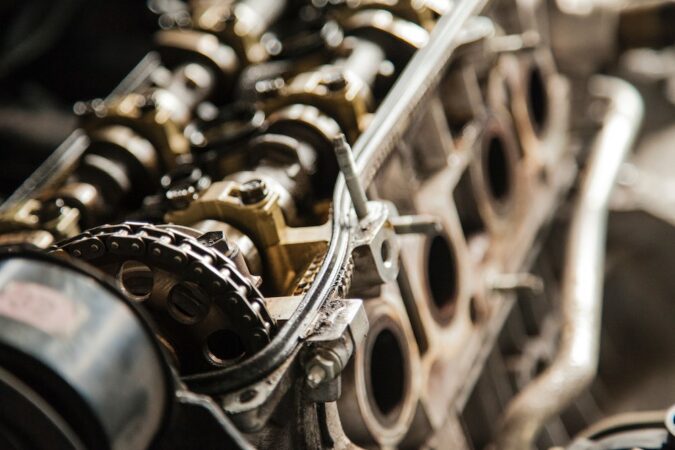 GMC Terrain Years To Avoid, Common Problems: #2. Transmission Failure
Transmission failure is another issue common to most GMC Terrain produced between 2010 to 2015, and that's why you need to avoid them. Users complain about transmission issues such as transmission control module failures. Repairing a GMC Terrain transmission is expensive and even more frustrating than engine issues.
To avoid the frustration and extra cash you will keep spending on repairs, you can stay away from these model years of GMC.
GMC Terrain Years To Avoid, Common Problems: #3. Bad Fuel Economy
Users have also complained that GMC Terrain produced between 2010-2015 has terrible fuel economy; they excessively consume fuel. Irrespective of what your specs are on cars, avoid the GMC made in 2010 and 2011. On top of that, they face excessive oil consumption, and you can burn rapidly if you are not careful. Stay away from these years.
GMC Terrain Years To Avoid, Common Problems: #4. Malfunctioning Airbags
Many users complain about faulty and inoperative airbags. They mentioned that the airbags wouldn't perform their functions, especially during a crash or accident, which is a risk not worth taking. Some users also complained that the seatbelt locked when the airbag failed, and there were no signs that the airbag was faulty. Before investing or purchasing any GMC Terrain, inspect the airbags and ensure they function perfectly.
GMC Terrain Years To Avoid, Common Problems: #5. Faulty HVAC
Many GMC users claimed that their heater kept on blowing cold air, which later became unbearable during extreme cold. Because of the HVAC problem (which you can learn how to fix car AC), GMC had to release several articles and technical bulletins to address the issue. Some of the GMC's HVAC users complained about water leaks, foul odors, and poor heating and cooling performance.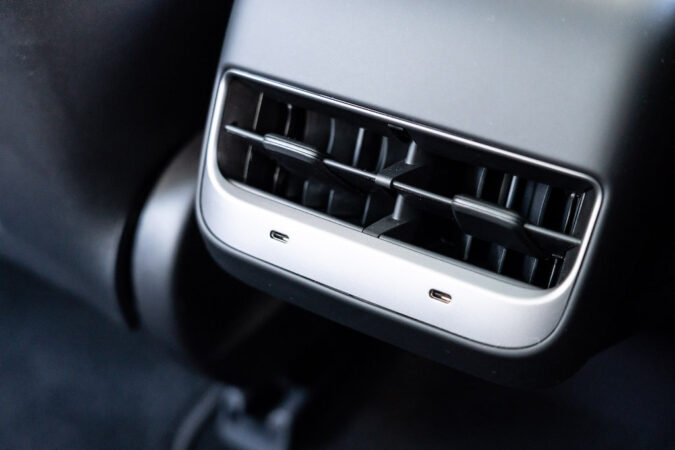 GMC Terrain Recall
About 740, 581 GMC Terrain SUVs produced between 2010-2017 got several recalls for low-beam headlights, which could distract other road users. The 2018 model came with better headlights and did not get this recall. GMC Terrain of 2022 also got several recalls because of catalytic converter issues.
2014-2015 GMC Terrain also got several recalls because of windshield wipers, which reduced visibility. General Motors recalled some 2021 – 2022 GMC Terrain that came with Hankook Tires. Some tires were created with low curative agents that could cause tread separation. 2018 – 2019 GMC Terrain also got several recalls because of missing bolts on the start-stop accumulator end cap.
There were several recalls for the 2018 GMC because of a damaged fuel system that may lead to fuel leaks. Several GMC Terrains also got recalled because of airbags, powertrain, visibility, electrical system, seat belts (if so, check out our guide on where to get seat belt repairs near me), etc.
GMC Terrain Gas Mileage
You can be sure to travel a far distance with your GMC Terrain (2021). Its maximum available 39 MPG can traverse all terrains, including off-road activities. The 2022 GMC Terrain comes with front-wheel drive and gets up to 25 mpg in the city and 30 mpg on the highway. The 2022 GMC Terrain will get up to 28 mpg with all-wheel drive.
The 2021 GMC Terrain gets 25 mpg in the city and 30 mpg on the highway; it comes with a 14.9-gallon tank that can take up to 447 highway miles.
GMC Terrain Reliability
Regarding reliability, the GMC Terrain has a good score of 3.5 out of 5.0, taking the 26th position out of 26 small SUVs in its category. Another good feature of GMC is its impressive lifespan if you use and maintain it well. It can last up to 300,000 miles (20 years) if you follow the proper maintenance service schedule.
 

View this post on Instagram

 
GMC Terrain Problems
Though one of the fairly reliable small SUVs, the GMC Terrain has a couple of problems that manufacturers are still looking into. Different issues for different model years. However, manufacturers have made several upgrades.
1. Faulty Electronic Stability Control System
GMC Terrain, especially the 2015 model, comes standard with an electronic stability control system called StabiliTrak®. However, many users have complained that StabiliTrak® acts out, affecting the control and overall performance of the vehicle. A faulty electronic stability control system can cause poor acceleration, engine shutdown, stalling, jerking while driving, etc.
Electronic issues are common with low-mileage vehicles at around 50,000 miles. Users complained that even when they took the car to a mechanic, there was no exact diagnosis, and they had to keep spending money on repairs from time to time. If you have a GMC Terrain with a StabiliTrak® issue, quickly take it back to a GMC dealer to sort the problem out as soon as possible.
2. Malfunctioning Heating, Ventilation, And Air Conditioning
Another issue common with GMC Terrains is the HVAC problems. The 2014 model is widely reported to have a faulty HVAC; users complained that cold air began to blow from the heater, which should not be. Apart from the heater issue, the HVAC also has heating/cooling problems, a blocked HVAC drain hose causing water leaks, annoying odor from the system, and so on.
According to several reports and complaints from the users, you will begin to see symptoms of a faulty HVAC at around 60,000 miles, and it will most likely start with a heating or cooling issue. If you have a 2014 GMC Terrain experiencing HVAC issues, contact a mechanic to help sort out the problem. Repair costs vary based on labor rates, mechanic shop, and location.
3. Engine Problems
The GMC Terrain of 2013 is the main culprit of engine issues. According to several reports from owners, the engine will start acting up without a specific cause. Symptoms involve high oil consumption, stalling, low engine power, and sometimes, engine shutdown. You may begin to get the symptoms around 52,000 miles or 108,000 miles. Some users reported that the symptoms sometimes trigger the check engine light to come on but not always.
Some users reported that their engine shut down and stalled without any sign. First, get in touch with your dealer before making any move; check if your warranty covers engine repair and replacement. Finally, the best solution for your 2013 GMC Terrain will be to replace the engine.
4. Weird Water Pump Noise
If you use a 2012 GMC Terrain, you are most likely facing a water pump problem, and the best solution is to service or replace it. The notable issue is an annoying whining noise after working on the water pump, cylinder head, or water pump chain.
It may happen due to not using a water pump socket holding tool while you service your car. It will make the water pump chain tension begin to malfunction. GMC had to work on that issue, and they released a bulletin in 2017 to address the problem. The publication contained information on resetting the pump chain tensioner.
5. Faulty Transmission
The 2011 GMC Terrain is the main culprit of faulty transmission. It can get so bad that it will begin to malfunction before 88,000 miles. Some users reported that their vehicle stopped working after experiencing jerking, stalling, and hard shifting for some time. Some users had to replace the transmission, but that was not easy because of how expensive transmissions are.
Replacing your Terrain transmission may cost you more than $3,000. Some even reported that they had to replace the transmission more than once.
Best Year GMC Terrain
Every GMC Terrain manufactured after 2016 had little to no issues. They offer outstanding performance and reliability. Below are the best years of GMC Terrains and their features;
1. 2020 GMC Terrain
2020 GMC Terrain is more refined and has more upgrades than its predecessors, so you will encounter little or no issues while using it. They offer a comfortable driving experience, come with a powerful engine, and have several cool features. The GMC Terrain of this year is available in several trims. The standard model has excellent features like Android Auto and Apple Carplay.
Overall, this year's GMC Terrain made people forget about every issue they encountered with the last six years' model.
2. 2017 GMC Terrain
The 2017 GMC is available in 5 trim levels. The interior is beautiful, and the cargo space is big, in addition to a strong towing capacity. The backspace is comfortable for passengers and has a high level of stability. The 2017 model is available in AWD and FWD systems and the featureful Nightfall Edition trim. The 2017 Terrain offers comfort and spacious room for you.
3. 2021 GMC Terrain
The 2021 GMC Terrain has the same feature as the 2020 model year. It is available in four trims and offers excellent comfort.  The 2021 Terrain has several tech and safety features that you will love.
4. 2018 GMC Terrain
The 2018 Terrain has a modern drivetrain and a beautiful room. It has the moderate power required for an SUV in its class.
5. 2016 GMC Terrain
The 2016 GMC Terrain is available in 5 trim levels. It has a decent capacity for towing light loads and has excellent safety features. The 2016 Terrain has a quiet interior, offers comfort, and a nice ride.
6. 2019 GMC Terrain
This year's Terrain comes with a powerful 2L engine, a versatile passenger seat that can fold, and offers comfort. The infotainment system is top-notch, and it has quality tech features too.
GMC Terrain Safety Features
Most GMC Terrains have excellent quality safety features. For instance, the 2020 GMC got a 5 out of 5 rating in the safety rank. It got a perfect score on the front and side crash tests. Before the 2020 model, most of its safety features are optional. Still, in the new model, all the safety features, such as automatic emergency braking, forward collision alert, and lane keep assist, are standard.
Also, it scored 5 out of 5 in braking, as it will come to a halt from 60 mph to 128 feet in dry conditions. It got a 4 out of 5 in the emergency handling rating and a 3 out of 5 in the headlight test.
FAQs On GMC Terrain Years To Avoid
Is GMC Terrain A Good Car
The GMC Terrain is one of the best Compact SUVs you can have; you will enjoy excellent handling, spacious cargo, a beautiful interior, and great tech and safety features. For instance, the 2022 GMC Terrain has a user-friendly infotainment system, offers great rides, and makes seats comfortable for adults and kids. It comes with standard wireless android auto, Apple CarPlay, and a head-up display.
Where Is The GMC Terrain Made
The GMC Terrain is made in the North of CAMI Assembly plant in Ingersoll, Ontario, Canada. GMC's headquarters is in Detroit, Michigan, but GMC Terrain vehicles are produced in several locations in GM's North American and Canadian assembly plants. GMC Sierra is made at the Fort Wayne assembly plant in Roanoke, Indiana, including all its trims and lineups. GMC Yukon and Yukon XL are manufactured at the Arlington assembly plant in Arlington, Texas. The GMC Acadia is made at the Lansing Delta Township assembly plant, while the GMC Canyon is assembled and produced at the Shreveport Operations assembly plant in Shreveport, Louisiana.
How Much Is A GMC Terrain
The new GMC Terrain is available in four trim levels; the SLT, AT4, Denali, and SLE. The SLE, which is the standard, costs about $31,295, the SLT trim is $35,295, the AT4 is $37,395, and Denali is the most expensive, going for $39,995. As mentioned earlier, the SLE trim is the standard. It comes with excellent features such as wireless Apple CarPlay and Android Auto. It comes with touchscreen infotainment and several driver-assistance features.
Are GMC Reliable
Generally, GMC Terrain is reliable and will give you value for every penny spent. For instance, the 2022 GMC Terrain has a reliability score of 83 out of 100. The first six years of GMC Terrain were not excellent, but several upgrades and improvements accompany the most recent GMC Terrain. For instance, the 2020 GMC has a predicted reliability score of 4 out of 5. Every GMC Terrain produced since 2019 has little or no issue regarding reliability. The 2020 GMC Terrain is one of the best regarding safety features. It has a five-star rating in this category. The GMC of 2020 also got a five-star rating in the braking test, so you have nothing to worry about.
Does GMC Terrain Have 3rd Row Seating
The GMC Terrain can accommodate five passengers but does not have a 3rd row. Not having the third row is the reason the vehicle has about 29.6 cubic feet of cargo volume behind the second row. The two rows are spacious enough to accommodate five adults comfortably without the third row.
How Long Does GMC Terrain Last
The GMC Terrain can give you up to 20 years of service, that's about 300,000 miles. However, life expectancy solely depends on how you use and maintain the vehicle. Typically, it will comfortably pass the 200,000 miles, but if you follow every maintenance schedule and adopt good driving habits, you should enjoy it for up to 300,000 miles. After 300,000 miles, you may need to spend some cash on major repairs, and sometimes you will have to consider how long you can use a repaired car or whether to invest in a new car.
Is GMC A Good Brand
The brand is not at the top of the list compared to other brands, but with several vehicles produced right from its inception, it is not doing badly. GMC Terrain is some people's favorite, and there is still a long way to go for the brand to produce better vehicles.
Whats Better GMC Or Chevy
GMC and Chevy are from the same brand (General Motors), but GMC models come with better and more high-quality specs than the Chevy. Features such as adaptive ride control, multi-pro tailgate, and upper-end engines are why GMC is better. GMC and Chevy have the same engine, but when it comes to trade-in value, GMC vehicles come first.
How Many Seats Does A GMC Terrain Have
The GMC can accommodate five passengers at a time. It has an eight-way power-adjustable driver's seat, a six-way power-adjustable front passenger seat, and heated back-outboard seats that allow ventilation. It has two rows that accommodate tall passengers and offer comfort even during long trips.
How Many Miles Will A GMC Terrain Last
A GMC Terrain will comfortably pass the 200,000 miles mark, but it can last till 300,000 miles (20 years) if you use and properly maintain it. You should note again that the life expectancy of a GMC is more about the driver than the vehicle. You will enjoy your car for longer if you employ great driving habits.
What Problems Do GMC Terrains Have
Although the GMC is a relatively reliable small SUV, it still has many issues, and the manufacturers are still looking to make several upgrades and improvements. 2017 GMC Terrains are the culprit of faulty airbags. Users complained that the airbag does not activate during accidents. The 2015 GMC models have electronic stability control system issues, and the StabiliTrak® malfunction affects the car's overall performance. The HVAC system of the 2014 GMC Terrain is faulty, and sometimes the heater blows cold air. 2013 GMC has engine problems, and users reported that the engine consumes excess oil, the performance is poor, and the symptoms may begin to show by the time it reaches 52,000 miles. Other problems include annoying water pump noise and faulty transmission.
How Expensive Is It To Maintain GMC Terrain
According to Repair Pal, it will cost you about $558 annually to maintain a GMC Terrain. However, the amount you spend on maintenance and repair depends on the damaged part, your local mechanic, and your driving habit. Your GMC Terrain brake pads will last about 70,000 miles before changing them, and they are not that expensive. The tires will last 50,000 miles and are not that expensive. The transmission should last 180,000 miles before needing a replacement. It's one of the most costly parts of your car.
How To Improve The Life Expectancy Of Your GMC Terrain
You want to use your GMC Terrain for a long time without worrying about excess spending on repairs. Certain habits can help you keep your car for longer. They include smooth driving, light braking, washing the car regularly to avoid rust, and proper service schedule practice. Also, check your tire pressure regularly and ensure the cooling fluid and oil levels are at the required level.
Conclusion On GMC Terrain Years To Avoid
GMC Terrain produces reliable cars with great overall features; however, there are still GMC Terrain years to avoid whenever you want to make a purchase. Go through the article again and get every information you need to select from the best model year.