Nissan's reliability track record hasn't exactly been stellar. From motor mount issues in the Altima to transmission failures in the Rogue. So, is it the same story with the Frontier? It's actually one of their better vehicles, but there are Nissan Frontier years to avoid.
This post will discuss everything about the Nissan Frontier and its reliability over the years. We'll let you know which Nissan Frontier years to avoid, what its common problems are, and more. In the end, you can make an informed decision before you buy a Nissan Frontier:
Nissan Frontier Generations
First, let's take a look at the Nissan Frontier's history. It's Nissan's mid-size truck contender, rivaling the likes of the Ford Ranger, Chevy Colorado, and Toyota Tacoma.
The Frontier is the successor to the D21 Nissan Hardbody. Known internally as the D22, it was introduced in 1997 as either a 2-door regular cab or King Cab (slightly longer version). And a 4-door version and crew cab versions were later introduced in 1999.
The D22 Frontier came with either a 2.4L four-cylinder gasoline engine or a 2.6L four-cylinder turbo diesel engine. They made 143 horsepower and 90 horsepower respectively. Neither are exciting nor interesting.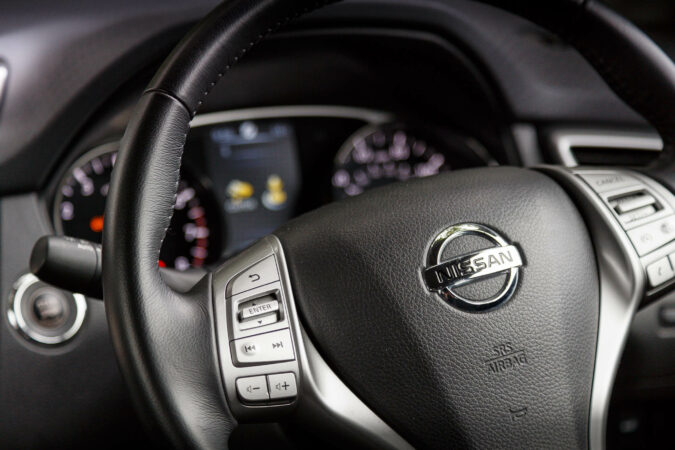 Nissan then introduced the new D40 generation in 2004. The highlight of this generation is that it came with more engine options, such as the 4.0L V6. And yes, it's part of the Nissan VQ engine family—the same engine you'll find in the Nissan 350Z and 370Z.
However, the VQ40DD version in the Frontier is a longer-stroke version of the 350Z engine. As a result, it makes 285lb-ft of torque—around 10 more than the 350Z—but less horsepower at around 268 horsepower.
The only other available engine was the 2.5L four-cylinder gasoline engine, the same engine you'll find in the Altima. Hard to say why this was on offer, or why people wanted it; as it was hilariously underpowered and wasn't much better in terms of fuel economy.
A six-speed manual came as standard, but unsurprisingly you'll mostly see used models have the five-speed automatic instead. And both engine options were available as either rear-wheel drive or all-wheel drive.
D41 Generation
Nissan took their sweet time with the new D41 Frontier. Most carmakers usually take no more than 10 years to unveil a new generation of each model. Nissan took 17 years before finally unveiling the new D41 Frontier in late 2021.
Reasons were unclear, but it seems that the D40 Frontier was still selling well even up until 2019—15 years into its production. They sold nearly 87,000 units in 2016, and over 70,000 in 2019. Nowhere near as much as the class-leading Tacoma. But for a truck well over a decade old, Nissan was still making a decent profit off of it.
Why fix what isn't broken, right? But the D41 finally broke cover last year. It's still based on their F-Alpha platform, but it's the first standalone Frontier model. Meaning it doesn't share the platform with other global Nissan truck models, not even the similarly-sized Pathfinder SUV.
Anyway, it now comes with only a 3.8L Nissan VQ38DD V6 engine. Making a very healthy 310 horsepower, putting it above the Toyota Tacoma, the Ford Ranger, and on par with the Chevy Colorado. It also comes with an impressive 9-speed auto transmission, helping to improve fuel consumption.
The new Frontier is a good truck all-around. Fuel consumption and towing capacity are on par with rivals, but the Chevy Colorado can tow slightly more than the Frontier. Still, the Frontier can tow up to about 6,500lbs and that's plenty for most people.
The interior feels far more modern than before, although that's probably not a hard feat since the previous car was 17 years old. But overall, it's a decent truck with plenty of grunt and decent comfort on the road.
Nissan Frontier Reliability
As mentioned, Nissan's reliability hasn't exactly been stellar. According to J.D. Power's latest study, Nissan is well below the industry standard in terms of reliability. They rank around the same as Jeep, Mercedes-Benz, and VW.
Meanwhile, its rivals such as Toyota, Chevy, and even Ford are above the industry standard. Although in the case of Ford, it's only very slightly above.
 

View this post on Instagram

 
The Frontier is a bit of an exception though. According to RepairPal, the Frontier has a reliability rating of 4 out of 5, ranking it first out of seven midsize trucks. While it can vary between model years, J.D. Power gave the 2019 Frontier model an 87 out of 100 ratings.
These reliability surveys can be hit-and-miss, but we're not too surprised if it's accurate in this case. After all, there must be a reason why the D40 Frontier was still selling well even 15 years into its lifespan. Additionally, there aren't any horror stories about the Frontier. Unlike the Nissan Rogue with its infamous CVT transmission failures.
Nissan Frontier Years To Avoid
That being said, the Frontier is not without its faults. No car is, there will always be problems and problematic years to avoid no matter how reliable it is. We'll discuss the Frontier's problems after this, now here are the Nissan Frontier years to avoid:
2005 to 2007. Avoid them at all costs, as these model years suffer from transmission and coolant leak issues. Repairs are easily in the thousands of dollars.
2012. There were several issues regarding the clutch and excessive vibrations from the engine. But the weirdest one of all was rattling and then exploding sunroofs.
2016. Despite being a great year for the Frontier in terms of sales, this model year had transmission issues that caused acceleration problems for owners.
Overall, there are not that many model years to avoid. You can do far worse in terms of reliability.
Nissan Frontier Problems
This section will discuss more about the problems that plagued those Nissan Frontier years to avoid. And even if you avoid them, you should be wary of these problems as no model year can be truly perfect:
1. Coolant Leak
The most common problem by far is a coolant leak issue. A coolant leak is bad enough, as it can lead to your car overheating and cause engine damage. But in some cases, they're pretty easy—albeit still expensive—to fix.
However, when the coolant leak destroys your transmission? It's catastrophic. The problem could affect Frontiers from 2005 to 2010, but mostly affect the 2005 to 2007 models. Here's how the problem came about:
As you probably know, your cooling system circulates coolant throughout the engine to keep it at operating temperature. What you might not know is that there's also a cooling line for the transmission, where coolant travels through to carry away the heat from the transmission.
The Frontier has a problem where coolant would leak through the cooling lines and mix with the transmission fluid. This creates a concoction that will destroy the Frontier's transmission.
You see, transmission fluid is a lubricant. It lubricates the gears and parts inside the transmission to reduce friction and the heat it produces. Meanwhile, coolant works by traveling through passageways and absorbing the heat of the parts around them.
Coolant doesn't have lubricating properties. And once they mix with the transmission fluid, the resulting concoction from hell will reduce the fluid's ability to lubricate components. As a result, there will be a lot more friction and heat, which then wears the parts much faster and resulting in a broken transmission.
Nissan extended their warranty for the assembly, but this didn't cover the cost of repairing the transmission damage. This meant owners are left with the transmission repair bill on their own and are understandably disgruntled.
2. Timing Chain Defects
In case you're not familiar, internal combustion engines have a crankshaft, camshaft, and timing chain. The camshaft is a rotating shaft that sits on top of the engine, and it has lobes (cams) attached to it that open the intake and exhaust valves.
Meanwhile, the crankshaft is also a rotating shaft, but it sits at the bottom of the engine. Its job is to convert the reciprocation motion from the pistons into a rotational motion that's ultimately transferred to the transmission.
Between these two is a timing chain (some cars have a set of gears or a belt instead). And its job is to synchronize the rotation of the crankshaft and camshaft, to ensure that the engine is doing the right thing at the right time.
The timing chain has tensioners that hold it in place and keeps tension to ensure synchronization. However, it seems that the tensioner wears out quickly. This results in a loose chain, which creates a noisy rattle. But more importantly, can lead to premature engine failure.
Nissan claims that their timing chains are just noisy. However, there have several Technical Service Bulletins (TSB) suggesting that they know about the defect, but refusing to do a recall so that they don't have to pay for the repairs.
This problem affects the 2005 to 2007 Frontiers with the VQ40 engine. And a settlement was reached in December 2017, with Nissan obligated to provide reimbursement options to eligible owners.
There's still no recall though regarding this issue. So, we advise avoiding these model years at all costs if you don't want to deal with timing chain issues, which can be very expensive.
3. Exploding Sunroof
Many things can explode in a car; the engine, transmission, the gas tank, all those things can explode due to how hot they get and the fuel they use. But the sunroof isn't something that typically explodes in a car.
Not the case with the Frontier though. Somehow the sunroof in the 2012 Nissan Frontier—and many other Nissan vehicles from the time—are prone to rattling and exploding. Needless to say, a glass panel exploding and its pieces coming down upon you while driving won't exactly be pleasant.
No idea why their sunroofs are exploding. And Nissan—much like with the previous problems—is refusing to acknowledge the problem and recall their cars to fix the issue. Real class act, Nissan.
The best explanation is probably due to imperfections in the tempered glass. If you're not familiar, tempered glass is a type of safety glass that's been toughened through the process of thermal and/or chemical treatments.
There may have been imperfections during the tempering process of these sunroofs. And this affects the overall integrity and rigidity of the glass, making it more prone to breaking.
Owners have complained their sunroof makes a rattling noise and eventually explodes. Some other Nissan cars that have been affected are the 2010 – 2014 Altima, 2011 – 2014 Murano, and the 2013 – 2014 Murano amongst others.
The problem seems to persist only up until the 2014 model year. We advise that you steer clear of any Frontier up to 2014 if it has a sunroof, just to be safe.
4. Poor Paint Quality
This one's not as dangerous as an exploding sunroof, but it is a common problem in many 2012 Nissan Frontiers. Many owners report the paint on their Frontier peeling off, especially around the front fender areas.
This probably isn't a big deal if you use your truck for work and don't much care about the way it looks. But if you're a bit of a neat freak then it will definitely bother you.
Of course, this being a somewhat minor issue, Nissan isn't going to take responsibility and will leave owners on their own. If they're not fixing the leaky cooling lines, what makes you think they're going to care about some paint peeling off?
It may not seem like a big deal, but paint peeling like this is an indication of a poor paint job. And also likely means that it has poor anti-rust treatment. Of course, this is just speculation, but we won't be surprised if the 2012 Frontiers have a rust problem soon.
5. Acceleration Problems
As mentioned, the 2016 Frontier had acceleration issues. This is by far the most mysterious problem, as it's not clear what's causing it. But to be fair, it seems to be a fairly isolated issue and there are much fewer complaints compared to other problems on this list.
Owners are reporting slow acceleration. And in some cases, the truck just refuses to increase its speed no matter how hard they press the gas pedal.
As far as we can tell, there's no clear reason or solution. Owners have taken their Frontiers to the dealer, only for them to say that they can't replicate the issue and are unable to diagnose it.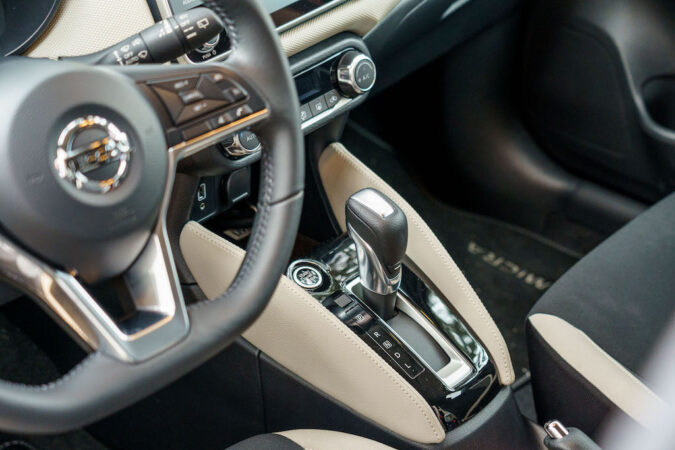 Our best guess is that it's either a throttle position sensor or a transmission issue. A faulty throttle sensor may feed the Engine Control Unit (ECU) with incorrect signals. So, even if you push the pedal, the ECU may not recognize it and think that you're not trying to accelerate.
The transmission thing is less likely, as transmission problems are usually accompanied by other symptoms such as grinding noises. But knowing Nissan's history with faulty transmissions, we wouldn't be surprised. In any case, avoid the 2016 model year if you don't want to deal with this.
6. Inaccurate Fuel Gauge
Nissan had issues with their fuel sender unit which causes the fuel gauge to give inaccurate readings. The problem seems to stem from a faulty resistor in the sender unit, which feeds the fuel gauge inside the dashboard with the wrong signal, resulting in inaccurate fuel readings.
Nissan did a recall in 2015 but only for the Nissan Quest van. Other affected vehicles, including the Frontier, haven't been recalled. And owners may have to pay up to $600 to replace the sender unit, including diagnosis and labor.
This probably isn't that big of a deal, especially for those of you who never let the tank go too low. But still, you might find yourself driving by a gas station and thinking "Should I just refill it? Just in case?"
This problem affects the 2005 to 2019 trucks but seems to affect mostly the 2005 to 2010 models. In the grand scheme of things, this isn't too bad, but it's something you should be aware of.
Best Year For Nissan Frontier
So, now you know which Nissan Frontier years to avoid and what its problems are. How about the best ones then? Well, here are the best Nissan Frontier model years you should consider:
2002 – 2004. If you don't mind getting an older Frontier, these model years have very few complaints. They're old and the engine's a little wimpy but should be very reliable.
2009. While it may be affected by the coolant leak problem, complaints for this model year are few and far between. If you like Frontiers from this period, this model year is the one to get.
2011. This model year is affected by an excessive clutch-wear problem, but it seems to be an isolated issue. And many owner communities recommend this model year.
2017 – 2019. These are probably the absolute best model years for the Frontier, especially the 2019 model. Still relatively new, good engine, and have very few reliability complaints.
The new generation models from 2021 are also predicted to have good reliability. However, since the truck is still new, it's possible that problems haven't had time to appear.
So, we advise being wary of them. If reliability is of the utmost importance, we think you're better off with the 2017 to 2019 models for now.
FAQs About Nissan Frontier Years To Avoid
So, those are the Nissan Frontier years to avoid and their common problems. If you still have questions about the Frontier, here are some answers that might be helpful:
Are Nissan Frontiers Good Trucks
Both the new and previous generation Nissan Frontier are good trucks. They're comfortable, reliable, and capable both on and off the road. However, the previous generation wasn't fuel-efficient and will feel very outdated. The Chevy Colorado is often still regarded as the better truck.
How Long Do Nissan Frontiers Last
Like most other cars and trucks, the Nissan Frontier can last up to 200,000 miles before needing major engine and transmission repairs. Of course, this is only possible if you avoid the troublesome model years, and give it proper care and maintenance.
Are Nissans American Made
Nissan is a Japanese brand. But most Nissans sold in the United States are made in one of these facilities: Smyrna and Decherd, Tennesse, and Canton, Mississippi. The latter is where Nissan makes the current generation Frontier. Meanwhile, their performance cars such as the Nissan Z and GT-R are made exclusively in Japan.
How Much Does A Nissan Frontier Weigh
The current Frontier weighs between 4,304 to 4,716lbs depending on the cab and drivetrain configuration. Meanwhile, the previous generation was slightly lighter. Weighing in between 4,145 to 4,696lbs.
What Was Nissan Called Before
Nissan used to call their passenger cars Datsun, whereas the Nissan name was used for their military trucks. At first, they kept the naming separate to avoid association between the two business units. However, in 1981 they decided that the Nissan name was more favorable. And so, they rebranded the company as part of a new global strategic initiative.
How Long Is A Nissan Frontier
The current generation is between 210.2-inches and 224.1-inches long depending on the cab and bed configuration.
How Many Gallons Of Gas Does A Nissan Frontier Hold
The current generation Nissan Frontier has a gas tank capacity of 21 gallons, while the previous D40 generation holds a slightly larger 21.1 gallons. And the older D21 generation only has a 19.4-gallon fuel tank.
Nissan Frontier Years To Avoid: Final Thoughts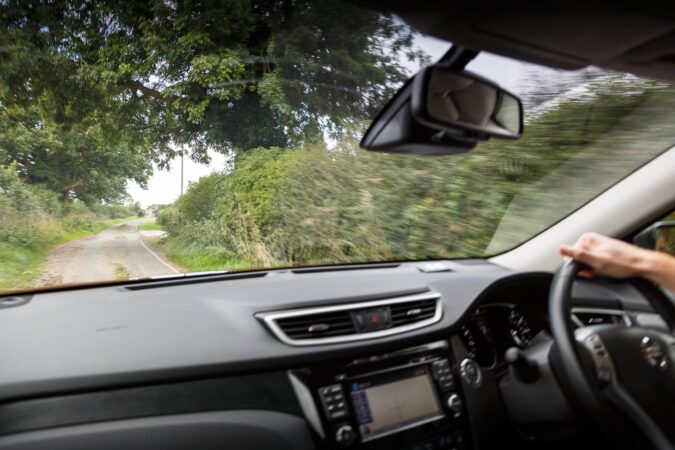 Nissan doesn't have the best image when it comes to reliability. But we think the Frontier is one of the better models in their lineups. While not the most exciting truck in the market, customer complaints suggest that it's a dependable workhorse.
So, the Nissan Frontier years to avoid are 2005 to 2007, 2012, and 2016 model years. The mid-2000s are particularly bad, thanks to the coolant leak issue that can destroy the transmission. Replacing them could cost up to $4,000, by the way.
As for the safest years, we think the 2002 to 2004 models are great, although they are quite old at this point. If you're looking for something more modern, we recommend taking a look at the 2009, 2011, and 2017 to 2019 models. These models all have very few complaints. Regardless of which model year you're planning to buy, always inspect them thoroughly.
Buying used is always riskier than buying new. But you can avoid headaches by taking it for a thorough test drive and doing a pre-purchase inspection. Afterward, make sure to keep up with general maintenance, and replace worn-out parts as necessary to keep your Frontier running for as long as possible. Good luck!