The Nissan Motor Company was founded in 1933 and since then has taken up a significant market share with their great automobiles. They are one of the biggest car manufacturers globally, with incredible models like the Nissan Leaf, Nissan Altima, Nissan GT-R, and more. However, over the past few years, they have been garnering attention for all the wrong reasons, such as the high price of a Nissan Altima CVT transmission replacement cost.
Nissan has seen a major decrease in profits since 2018. Forced to deal with a seemingly endless list of CVT transmission problems, the company is struggling to retain old customers while bringing in new ones. One of the more problematic models is the Altima.
Although among the superior models from the brand, the Altima is plagued by one major issue – transmission problems. Owners of this Nissan car are having to pay hefty amounts for a Nissan Altima CVT transmission replacement cost – the total surpassing thousands! As a result, Nissan has had to extend the warranties on these cars from 60,000 miles or 5 years to 120,000 miles or 10 years.
As far as Nissan's future in the automobile industry is concerned, it depends greatly on how they deal with this problem right now. Not only the Altima, but many of Nissan's other cars seemed to be suffering from the same transmission shortcomings.
If you don't want to be burdened by Nissan Altima CVT transmission replacement cost after buying one of their cars, keep reading.
What Is A CVT
Before we look at the Nissan Altima CVT transmission replacement cost, let's clear a few of the basics. A continuously variable transmission, or CVT, is a pulley or shiftless transmission that works with a flexible belt and variable-width pulleys rather than fixed gears found in a regular automatic transmission. These unique components are designed to offer seamless acceleration when the car jumps from one gear to another.
Since the start of the 21st century, many car companies have incorporated the use of CVT transmission in their vehicles. Nissan is one of the notable names. The Japanese company bought a stake in JATCO, a manufacturer of some of the most commonly used CVT transmissions in the world. Despite all the problems that arose with this new transmission, Nissan hasn't given up hope. These parts have become an integral component of the regular Nissan lineup.
Nissan Altima Transmission
When Nissan first introduced CVT technology in their cars in the early 2000s, everyone was gushing about it. People started thinking that these transmissions would be the future of the automobile world. But not so long after, the first signs of recession showed. Owners of the 2003 Murano noticed symptoms that told them that the CVT transmissions weren't worth the hype.
They observed issues like:
Shaking during acceleration
Overheating transmission
Difficulty accelerating
Sudden shutdown of transmission
The Nissan Altima, a mid-size car that had been a best-seller of Nissan since 1992, was made to be more powerful and larger than the Sentra, another one of the brand's finest creations. It was assumed that the Altima would be a solid competitor to cars like Toyota Camry, Honda Accord, and Subaru Legacy – all similar cars.
The problems with the Nissan Altima started to surface in the 3rd generation. 2002 ended and people started flooding Nissan's complaint boxes with disappointed notes of excessive oil consumption by the Altima.
As a result of the fast oil draining, these cars became prone to crashes. Moreover, there were problems with the catalytic converter failing, a device essential for eco-friendly driving. As the converter forced objects to back up into the exhaust manifold, a dangerous obstruction was created.
Even after 2002, the issues with Nissan Altima didn't seem to subside. Between the model years 2002 to 2013, the problems were the most apparent.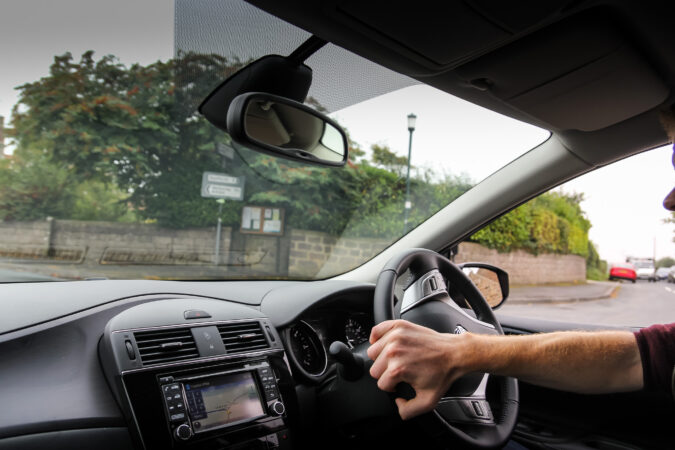 2002 Nissan Altima Transmission
In terms of complaints, the Nissan Altima 2002 takes the cake for being the car that failed the most number of people. With engine system failure, exhaust problems, and transmission failures, this model is definitely a no-go today. Although the transmission problems were too visible to ignore, they were not nearly as big a concern as the engine problems.
Owners reported that the engine would burn too much oil, the catalytic converter would break down easily, the head gasket would blow – and before they knew it, the whole engine needed to be replaced. These engine cooling problems have been the root of at least seven fires, three crashes, and five injuries. In fact, we would give it a 10 on the severity rating scale.
Nissan Altima CVT transmission replacement costs were just the starting; replacing these gearboxes would set owners back $3000 to $4000.
With a combination of transmission errors and powertrain failure, the transmission issues in the 2002 Altima were too disappointing. The model would jerk vehemently when accelerating, increasing the risks of riding it in the first place.
2003 Nissan Altima Transmission
The 2002 Altima showed very similar issues to the 2002 models; which brings us to ask whether Nissan did anything to solve the problems, to begin with. The engine still burnt too much oil but now it was failing frequently. In addition, the check engine light would illuminate mid-drive, the crankshaft sensor would fail, and all in all, it was a big red sign that the transmission problems still existed.
Even with this model, the transmission issue consisted of both manual and automatic transmission. However, in comparison to the models of other years, the 2003 Nissan Altima wasn't as bad. According to customers, the car would shake when the accelerator was pressed. As a result, there were two crashes, one death, and one injury under its name.
2004 Nissan Altima Transmission
The 2004 Altima was a significant upgrade over the previous years. In fact, it's still better than some of the follow-up models which we will be getting into briefly. Once again, the engine became the villain as the car was riddled with paint and electrical concerns. That being said, the transmission problems were at an all-time low with this model.
2005 Nissan Altima Transmission
After 2004, Nissan got people's hopes up. They were expecting the company to improve on the previous model and give them a completely upgraded transmission. However, Nissan didn't impress. There was an obvious spike in complaints with that year's mode. The issues could be divided into three main categories – the body/paint, the engine, and the transmission.
As far as the transmission problems are concerned, they included jerking, slipping, shifting roughly, and failing while driving. A few reasons behind transmission issues would be leaking transmission fluid, shifter problems, low fluid, and internal transmission faults.
Furthermore, there were numerous complaints about the powertrain. User complaints mostly revolved around clutching sticking to the ground, half of the pressure being lost in the acceleration, unnaturally fast drop of the clutch to the floor, and issues with trying to get the car to shift into Neutral.
Manual transmission cars generally have clutch issues and they're okay because they're fixable quickly. What many didn't know is that automatic transmissions could give clutch problems too. These issues generally occur at an average of 44,000 miles.
2006 Nissan Altima Transmission
The Altima CVT transmission problems for the model years 2006 to 2007 were fewer than the problems reported for the years 2002 and 2005. However, users soon found out that it was simply the lull before the storm. The three main problems remained consistent in this era – the engine, the transmission, and the body.
For the 2006 Altima, transmission problems included transmission jerking and slipping, issues with the automatic powertrain as well as problems with the manual one. 15 cases of manual transmission failure and 8 cases of automatic transmission failure were cited by the NHTSA. Several reports suggested that the clutch pedal was still sticking to the floor and it refused to revert to its original place after being pressed.
Transmission problems were the primary concern for the 2007 Nissan Altima. In particular, the defective CVT transmission failure trend for this year has been marked in Nissan's history. The problems would start springing around the 100,000 miles mark. The 2007 Nissan Altima CVT transmission replacement cost was high, the average being $4000.
Following in the footsteps of its predecessor, the 2008 Nissan Altima had the defective trend of transmission failure around the same 100,000 miles mark. Given the high repair costs, the transmission problems with these specific models are severe, but they aren't reported as frequently.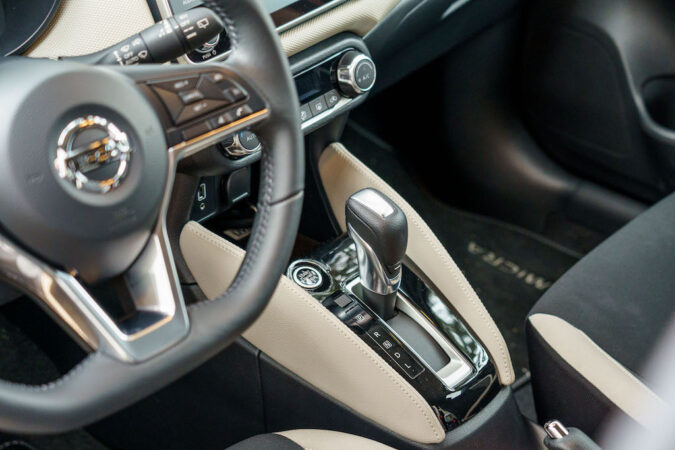 2009 Nissan Altima Transmission
At this point, you might start thinking that Nissan was not putting in any effort at all, as the 2009 Altima had more problems than the 2006 to 2008 model year Altimas. A new category of the issue was added – steering problems. Along with the transmission problems, the 2009 Altima was yet another failure on Nissan's end.
Due to the transmission issues, drivers would experience shuddering while accelerating, transmission failure, a shrieking noise with increased speed, and difficulty shifting while driving. Problems normally start to appear around 80,000 miles and expect to spend $2500 to get it fixed. You can get a completely new transmission and those go for up to $1000.
2010 Nissan Altima Transmission
A very welcome improvement over the previous years, the Altimas from model years 2010 to 2012 were not as faulty. However, there were still lackings that needed to be mentioned. Interior accessories combined with electrical and engine errors became a problem area for the 2010 Nissan Altima.
The 2011 Nissan Altima had the exact same transmission problems as the 2009 model year one – transmission failure and intense whining noise during acceleration. Closer to the 100,000 miles mark, the defective trend of the transmission issues spark. The repair cost in this case averaged $4000.
The defect trends of the transmissions continued in 2012 too and would usually start at 100,000 miles. With steep repair costs, this model is a high-maintenance car. But, that's not even the worst one yet…
Based on factors like average mileage and repair costs, the 2013 Nissan Altima is the worst-rated Altima model to date. Top problems with this model include transmission faults, interior accessories, steering errors, windows and heater failure, and the usual transmission issues.
Numerous reports bear proof of how the Altima shudders and hesitates while driving, providing an uncomfortable experience. Many car owners even said that going under or over a certain speed limit would make the car shake.
2013 Nissan Altima Transmission
The best solution, in this case, would be getting a new transmission, replacing the transmission, or performing a full CVT replacement. However, with costs ranging between $3000 to $6000, it wasn't the best way out for many users.
Usually, the problem starts to happen at around 53,000 miles and we rate it an 8.3 on the severity scale. Nissan was wise enough to extend the warranty on these cars' CVT transmissions.
We mentioned multiple times how the transmission on these Altimas would simply stop working. Then, owners would have no choice but to replace the whole thing. The problems started to show at around 78,000 miles and would take more than $3300 to fix.
The 3rd transmission issue is the gear tending to get stuck in Park. One of the more common signs of transmission failure is having difficulty shifting the car in gear. If the transmission is leaking, the entire transmission system could overheat. If you feel this is the case, the best solution is to press the emergency release button. Alternatively, you can replace the shifter assembly.
It doesn't take a lot to repair a leaky transmission so we suggest you get it done as soon as possible. It shouldn't cost more than $150 to $200, but the average repair cost for the 2013 Altima is $440. Expect to see it coming around 72,000 miles. We rate it a 7.5 on the severity rating scale.
Owners kept complaining about the transmission failure and vibrations related to the CVT. Paired with the whining noise erupting from the power steering pumps as well as windshield failures due to bad design, the transmission problems were just magnified.
Unfortunately, for both Nissan and its users, the 2014 and 2015 model years shared the same problems as their past models.
Nissan Altima Transmission Symptoms
If you want to get a good estimate of the repair costs for your Nissan transmission problems, you have to be well acquainted with the bad CVT transmission symptoms. You can be potentially one prolonged drive away from a slew of issues.
Nissan Altima CVT Transmission Replacement Cost, Symptoms #1: Loud Noises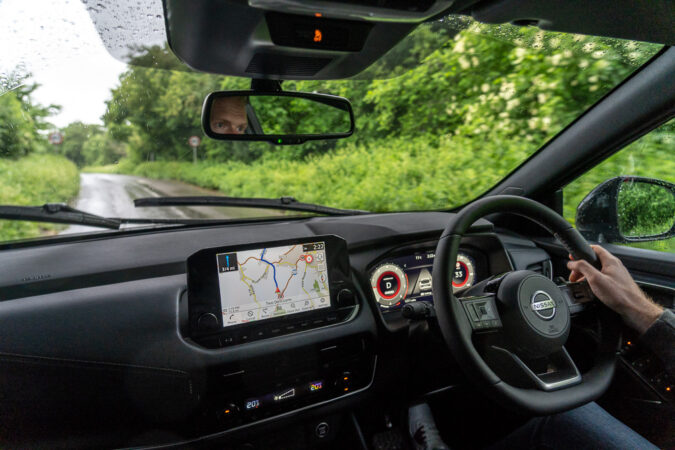 The most prominent sign of something being wrong with the CVT transmission is loud noises emitting from under the hood. If you can hear the sounds (and they're bad in an overly strange way), that's when you know there are significant problems. It's going to be loud enough for the other riders inside your car to hear.
Over time and use, the gamers featured in CVT transmissions break down gradually, resulting in sounds when the gear shift. The gear would shift out of its idle position or you could put the car in upshift mode and the sound would start.
Nissan Altima CVT Transmission Replacement Cost, Symptoms #2: Debris In Fluid
If you can see contaminants or debris floating around in the Nissan CVT transmission's fluid, you should know there's something wrong with it. If it has a funky odor and has taken a dark brown or blackish hue, that's a sure signal. You must keep a close eye on the transmission fluid even if your car is completely fine. It doesn't take long for problems to develop.
Nissan Altima CVT Transmission Replacement Cost, Symptoms #3: Burning Smell
If there is a burning smell coming from under the car's hood when you turn it on, it is a sign of an overheating CVT transmission. It's important to diagnose and fix this problem before it can exacerbate, and overheating can damage the precious interior parts of your car.
Keep a sharp nose. A rotting smell while turning the car on says the vehicle is a potential fire hazard. Being aware of what's okay and what isn't could save you time, money, and more importantly, your life.
Nissan Altima CVT Transmission Replacement Cost, Symptoms #4: Fluid Leakage
Liquids keep the car stable and smooth. If any of them is leaking into the car, be it the coolant or transmission liquid, you have to check for leaks immediately. But this should be a part of your regular maintenance schedule for the best results. Prolonged leakage could damage the transmission or engine beyond bounds, leading to a need for replacement. Needless to say, costs skyrocket.
Nissan Altima CVT Transmission Replacement Cost, Symptoms #5: Movement Delays
If there is an uncanny delay in the movement of your car, the Nissan needs maintenance. Let's say the car stalls if you shift gears or are in the middle of high-speed driving. These problems, if left unattended, can add to the repair costs in the end.
If you feel your car isn't as responsive as before, waste no time in getting it checked. There could be problems with the transmission fluid or gearbox.
Nissan Altima CVT Transmission Replacement Cost, Symptoms #6: Engine Surging
One more symptom of CVT transmission problems would be engine surging. This is a common problem in cars and can rise due to contaminated transmission fluid. The car starts to accelerate unevenly, jerk forward, and even surge suddenly. Get a transmission flush done to solve the engine surging issues. It could greatly reduce overall transmission repair costs.
Nissan Altima CVT Transmission Replacement Cost, Symptoms #7: Worn Out Clutch Discs
Last but not the least, check the clutch discs in your Nissan Altima. If they have worn down, this is a sign that your car needs a checkup. However, keep in mind that these do tend to depreciate after prolonged use. Clutch discs are like your brake pads. They are coated in materials that promote friction to prevent overheating due to constant rubbing.
Once you disengage the clutch, you can shift the car smoothly thanks to the outer friction. But, if the clutch disc isn't working properly, the car would overheat fast.
Nissan Altima CVT Transmission Replacement Cost
If you want to get your Nissan transmission fixed, the prices will depend on multiple factors. For instance, what exactly is wrong with your car and how severe the problems are. A simple transmission leak would take about $200 to fix. But if you decide to venture deeper into the problem and solve it from the roots, expect to spend thousands of dollars.
If you must pay for a complete Nissan Altima CVT transmission replacement cost where you get a new transmission, that's different. You will have to spend between $1500 to $4000 on that problem.
The average transmission repair costs for a CVT transmission are surprisingly high (once you've found a transmission repair in Omaha), spanning from $3500 to $8000. A big downside of owning a car with a CVT transmission is the high expense of maintaining it. In contrast to many manual or automatic transmission vehicles, the expenses might be too much.
How Much Does A New Transmission Cost
A few factors that influence the total Nissan transmission repair costs included all the additional repairs needed plus the costs of CVT replacement or repair. The price will be lower if you only have to get the CVT transmission repaired. But, if you have to address the transmission leakage, fluid levels, reverse gear fix costs, and transmission solenoid replacements, the prices add up and become a large sum.
Typically, a transmission solenoid replacement costs around $500 but it is subject to variations depending on the model of Nissan. Naturally, a more upscale model is pricier to fix. Additionally, transmission linkage costs can be an extra $150 to $250, including labor.
Nissan Altima CVT Transmission Issues: Facts
Nissan Altima cars are plagued by recurring problems with their CVT transmissions, including lurching, acceleration issues, vehicle overheating, and premature transmission failure.
Class action lawsuits have been filed against Nissan for CVT transmission issues across several models and model years.
Nissan extended the powertrain warranty for 2007–2010 Nissan Altima models to up to 10 years or 120,000 miles due to transmission issues.
A class action lawsuit for 2013–2016 Nissan Altima owners and lessees has reached a settlement, but 2017–2021 models still face recurring CVT transmission issues, with some consumers calling for a recall.
Sample complaints to the National Highway Traffic Safety Administration reveal several issues with Nissan Altima CVT transmissions, including shaking, shuddering, power issues, delayed acceleration, and transmission failure.
One 2017 Nissan Altima owner reported their car shaking and jerking forcefully, causing a safety issue on the road.
Another 2017 Nissan Altima owner reported experiencing delayed acceleration and gurgling sounds from the transmission during idle, almost causing a wreck.
A 2018 Nissan Altima owner reported CVT transmission failure at 73,694 miles, which Nissan refused to fully cover due to the car being out of warranty.
Another 2018 Nissan Altima owner reported losing motive power while driving and being stranded on the side of the road due to transmission failure.
A 2020 Nissan Altima owner reported the vehicle lunging forward and experiencing transmission failure, which the dealer could not duplicate.
Nissan Altima CVT Transmission Replacement Cost: In Conclusion…
The Nissan Altima CVT transmission replacement cost has been a dealbreaker for many who were initially interested in the model. We are yet to see what Nissan does to fix these issues permanently. But as of yet, maintenance and awareness are your best bet.
FAQs On Nissan Altima CVT Transmission Replacement Cost
If you're still curious to learn more about the Nissan Altima CVT transmission replacement cost, our FAQs here might help…
Is It Worth Replacing A Transmission
A brand-new, replacement transmission isn't cheap. As it's one of the single-most complex components of a car (arguably, second only to the engine), it's not surprising that a new transmission is rather costly. On average, a transmission replacement would cost you between $2,000 to $7,000. And, it can vary wildly depending on the type, specification, condition, features, and quality of the transmission in question, among others. But, is it worth replacing it? Well, if the total cost of the transmission replacement is less than the current market value of your car and you intend on keeping your car for a few more years, it's worth considering.
How Long Do Nissan Altimas Last
Despite the fact that some Altimas have a myriad of transmission problems, they're rather robust and durable overall. With that being said, a Nissan Altima is expected to more than easily last at least 200,000 miles. Although, with good care and attention to routine servicing, it could handily last more than 300,000 miles and beyond. Given that your average American is likely to put around 15,000 miles of driving per year, that's between 13 to 20+ years of ownership. Beyond that, a serious rebuild and restoration would be required to keep it going for much longer.
How Much Is It To Fix A Transmission
On average, a typical transmission repair usually costs you between $1,000 to $5,000. However, the costs will vary wildly depending on what needs repairing, in the first place. For example, a simple transmission fluid change could cost you as little as just $80 (or sometimes upwards of $250). Meanwhile, fluid leaks, depending on what's caused that to leak, might cost you around $200 to patch up simple gaskets and seals. A new shift solenoid, on the other hand, could cost you as much as $400 or more. Meanwhile, a top-down rebuild of the entire transmission would cost you at least $2,000 or higher.
Does Nissan Altima Have Transmission Problems
Though the Nissan Altima is a pretty decent car overall, it's been known to suffer from numerous transmission issues in its earlier years. Primarily, this relates to Nissan's infamous CVT transmissions, which the Altima relies on. Owners of past Altimas have complained of slow throttle response and delayed gear shifts. In addition, whenever it did change gears, some would feel lurching, shuddering, and jerking from the transmission. This comes on top of the numerous cases where the CVT transmissions in Nissan Altimas would simply fail outright, requiring owners to replace the entire unit.
How Much Is A CVT Transmission
If you're looking to replace your Nissan's CVT transmission, the average replacement cost is somewhere between $3,000 to $8,000. This huge variation in price is due to many factors. These include the specification and condition of the transmission itself. As well as, the shop, dealer, or technician that you've asked to perform the replacement. In most cases, the median CVT transmission replacement cost is closer to $3,000 and $4,000, especially for regular models like the Altima. If you're shopping around for a rebuilt or re-conditioned CVT instead, you might even be able to get one for closer to $1,000.
Approved Tools
These tools have been tried and tested by our team, they are ideal for fixing your car at home.
AI Car Expert Thinking 

.

.

.