Our beloved cars, featuring stunning design and vibrant aesthetics, deserve nothing less than the best when it comes to cleaning. That's where Karcher's 3-in-1 Car Shampoo comes into play. This product is designed to clean, shine, and protect your car in one simple step. With its active dirt remover, quick-drying, and ultra-shine formula, the shampoo promises high performance. So, how well does it fare on a legendary vehicle like a Mustang? Let's delve in.
Application Process
Applying this shampoo was remarkably straightforward in our tests. The Karcher high-pressure washer, coupled with the Plug 'n' Clean system, made it convenient to apply the shampoo directly onto the car. This feature simplifies the entire process, making it user-friendly even for those who are new to DIY car care.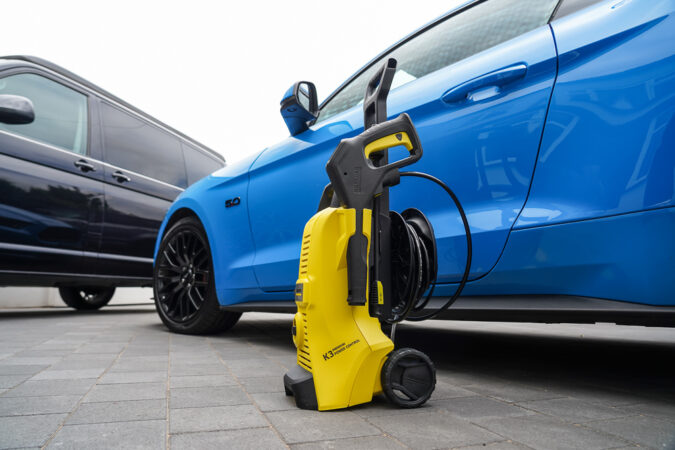 Cleaning Efficiency
Karcher's "active dirt remover" truly lives up to its name. After just a single pass, the Mustang's surface was noticeably cleaner. The car was free from road grime, dust, and everyday pollutants. This is particularly impressive given the Mustang's dynamic design features and elegant curves.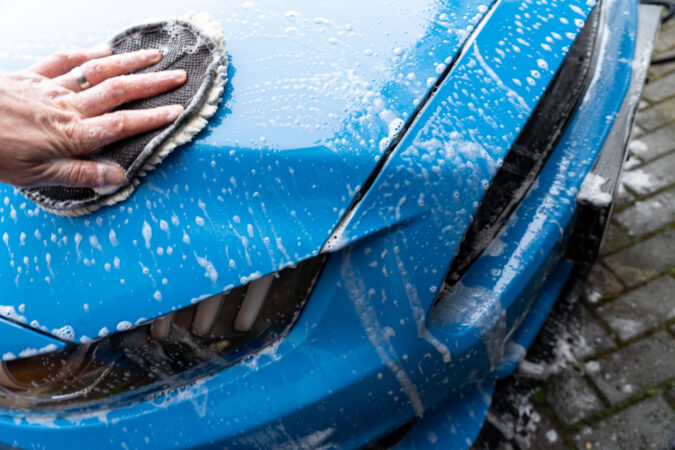 Quick Drying and Shine
One of the product's standout features is its quick-drying formula that allows for a streak-free finish. This negates the need for manual polishing after the wash, making the cleaning process more efficient. The end result is a breathtaking shine that accentuates the natural beauty of the Mustang. The ultra-gloss formula did not disappoint, providing a finish that caught the eye and turned heads.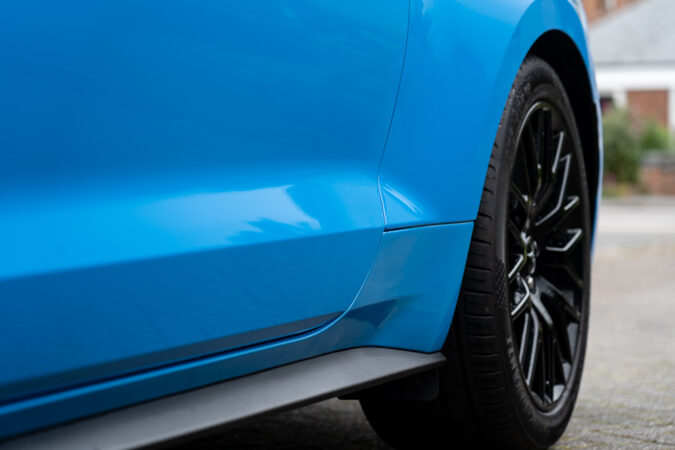 Biodegradability
Eco-conscious consumers will be pleased to know that the shampoo is environmentally friendly. Its chemical compounds are biodegradable according to OECD standards, which is a great attribute for those who are concerned about the environmental footprint of their car care products.
Quantity and Value
We found that a one-litre bottle will last you many many washes. Priced at £9.49, the product offers good value, especially considering its 3-in-1 capabilities of cleaning, shining, and protecting your vehicle.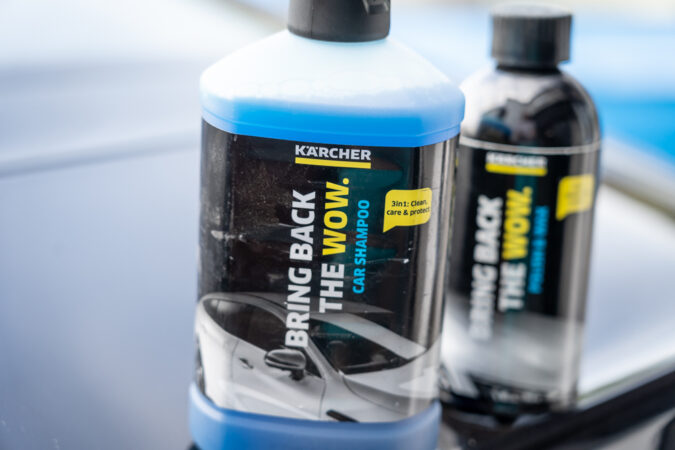 Final Thoughts
The Karcher 3-in-1 Car Shampoo delivers a well-rounded and efficient cleaning experience, complete with the added advantages of quick drying and a high-gloss finish. In our tests, it proved to be more than capable of delivering a premium finish, making it a worthy match for a standout vehicle like the Mustang. If you're in the market for a car shampoo that does more than just remove dirt, this Karcher product could very well be the ideal addition to your car care routine.