Two Masterpieces Steal the Spotlight
Bentley Motors is renowned for its luxury cars, and the newest additions to its lineup are no exception. Revealed at the prestigious Savile Row Concours, Bentley, in collaboration with Jack Barclay and Huntsman, unveiled two bespoke, limited-edition models – a testament to the outstanding craftsmanship these companies have become known for.
A Celebration of Bespoke Craftsmanship
Designed and crafted by Mulliner, Bentley's bespoke division, the two models exemplify Bentley's artistry and Huntsman's tailored materials. The interiors, inspired by Huntsman's 174 years of sartorial heritage, are the epitome of luxury.
From the iconic Huntsman logo embroidered on the headrests to the unique upholstery featuring Huntsman's charcoal four-point star design, every detail reflects the highest levels of bespoke craftsmanship.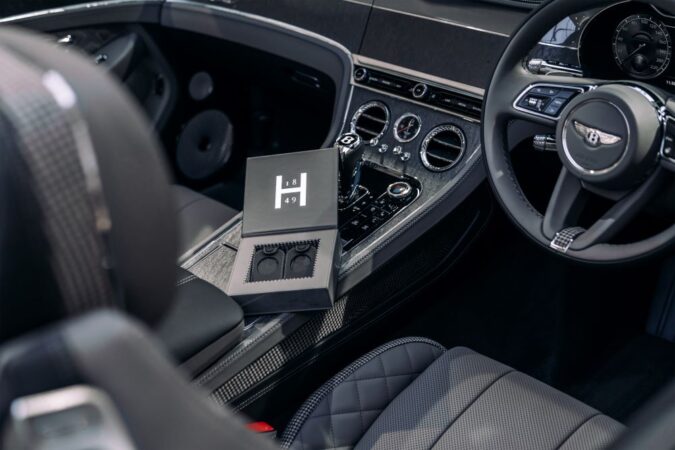 A Purchase Fit for the Ultimate Bespoke Lifestyle
In addition to the standout vehicles, owners of each limited-edition Bentley will also receive a bespoke Huntsman jacket, designed in one of Huntsman's exclusive house cloths. This offer underscores the unique and intimate connection between the car and its owner, merging the world of sartorial elegance with automotive grandeur.
Bentayga Extended Wheelbase Huntsman Edition: Luxury Meets Wellbeing
The Bentayga Extended Wheelbase Huntsman Edition, based on the Azure model, is a perfect blend of luxury and well-being. It features an eye-catching metallic Burgundy exterior, a tweed-embellished interior, and the most advanced seat ever fitted to a car – Bentley's Airline Seat Specification.
This new seat offers unprecedented comfort and adjustability, providing an unrivalled travel experience.
Continental GTC Huntsman Edition: A Symphony of Speed and Elegance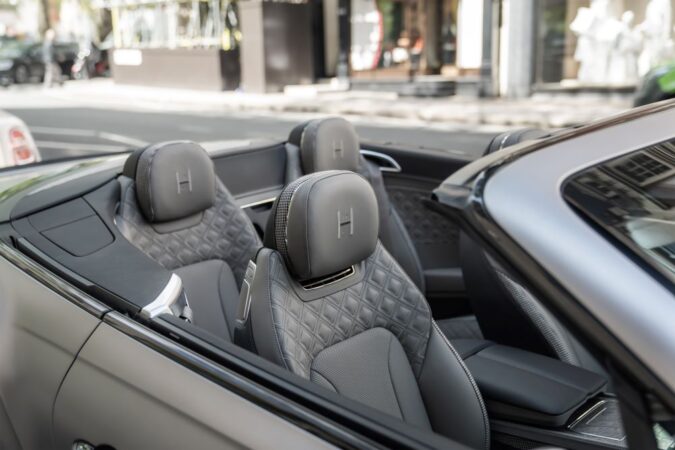 Complementing the Bentayga EWB, the Continental GTC Huntsman Edition combines sartorial elegance with high-performance capability. Finished in a light grey satin exterior, the interior sports a mix of Beluga and Porpoise hide, contrasting beautifully with Huntsman tweed accents.
The car houses a W12 engine, boasting 650 bhp, allowing for a 0-60 mph sprint time of just 3.6 seconds and a top speed of 208 mph.
Celebrating Heritage with the Huntsman Editions
These limited-edition Bentleys continue a tradition of collaboration between Jack Barclay Bentley and Huntsman, which began in 2019 with the launch of 'The Sportsman' and 'The Businessman' Bentayga models. With only five of each model available, these unique Huntsman Editions promise to add a new dimension of exclusivity and luxury to Bentley's lineup.
Prospective owners can reach out to the Jack Barclay team to tailor their very own Huntsman Edition, allowing a truly bespoke Bentley experience. Get ready to ride in style, comfort, and unmatched elegance with Bentley's latest creations.