We would all love to work in a team that has the words "Special Ops" in it, wouldn't we, creating top secret things that have never been made before is cool, right? Well here is the latest from Land Rover's Special Vehicle Operations division. They have announced they are partnering with bespoke sporting rifle maker Holland & Holland. And they want to create the ultimate luxury SUV. This super luxurious car will cost around £180,000.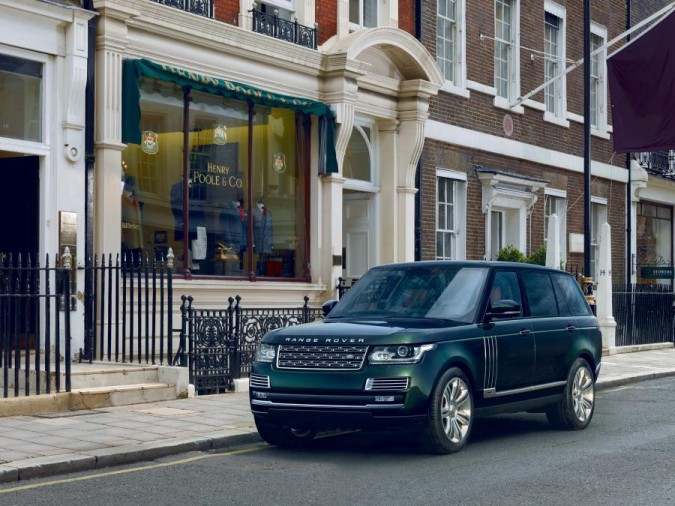 Exterior Design
The Holland & Holland model will be based on the standard £140,000 long-wheelbase Range Rover Autobiography Black, which has around 20cm more legroom than the standard model. The outside will get a new coat of special green paint, a special grill, some chrome highlights and the gun maker's badging, so there is nothing too exciting going on there, but on the inside is where Holland & Holland make their mark.
Holland & Holland Interior
Picture the interior as turning left into first class on an airplane. You get roomy Executive Class rear seating with sculpted seats that can recline up to 17 degrees. The Special Ops team then adds electrically deployed walnut tables, USB charging points and a bespoke lighting system. The seats are trimmed in premium tan coloured leather hides, and embroidered with Holland & Holland detailing, as you would expect. The woodwork around the cabin resembles the gun makers hunting rifles.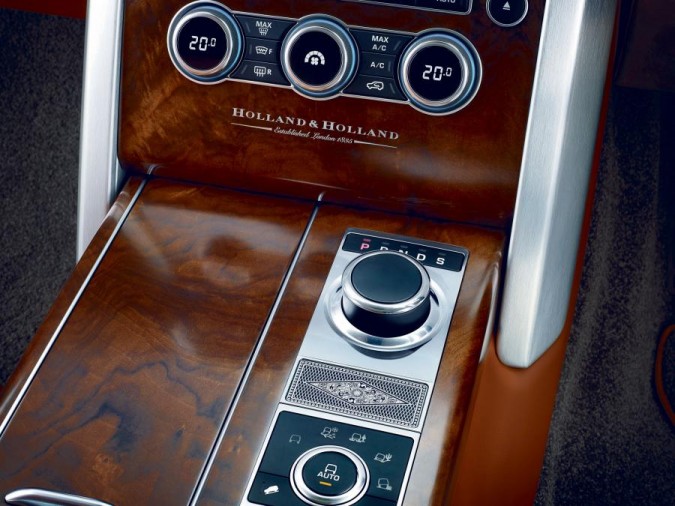 Those of you that have seen top gear will have guessed that in the boot you will find a nicely trimmed cabinet to fit a few or your favourite rifles.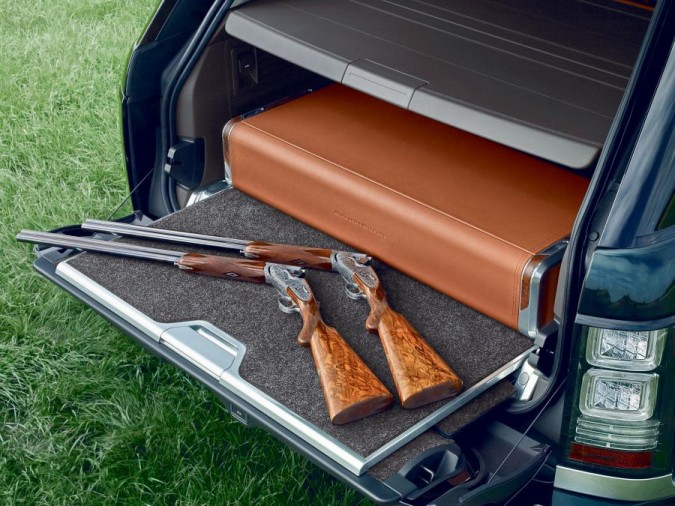 120 To Be Produced
For the rich professional hunters among us, there will only be 120 of these produced over 3 years and will be available on special order only. For those of you that want to know what's under the bonnet it will be powered by either a 334bhp 4.4-litre SDV8 diesel, or a 503bhp 5.0-litre Supercharged V8, if you are spending this much on the car then you may as well just go for the latter.
Gallery