Maserati's recent attempts at reviving what was at one point a stale brand seems to be going rather swimmingly. Their onslaught began with the MC20, which has been turning heads anywhere it went. It's a gorgeous Ferrari fighter with enough dynamic chops to eat most supercars for dinner. Alas, an uber-expensive supercar won't be enough on its own to write those fat cheques for Maserati.
What they need… Is a crossover SUV. Yep, that's the world we live in, ladies and gentlemen. Still, this doesn't mean that crossovers have to be bland, as Maserati is keen to prove to you. Their latest and greatest is this, the Grecale. Or as I like to call it, Maserati's don't-call-me-a-Porsche-Macan. While I know there are purists and enthusiasts that might scoff at the idea, this is a pretty big deal.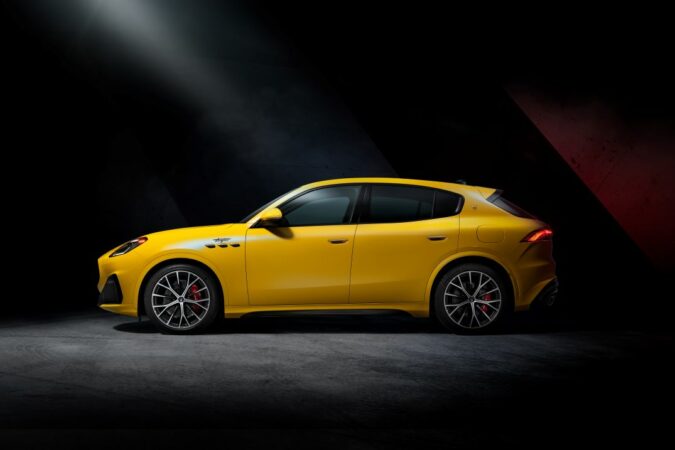 Moving Into The Mainstream
The Grecale is made to be the entry-level Maser and one that'll (hopefully) sell in large volumes that might otherwise keep the lights on. Plus, it's also the first EV to come from them, fitted with a 400V all-electric powertrain. In addition, Maserati will be selling it alongside a petrol and hybrid variant. The latter will come in two versions, a 300hp and a meatier 330hp inline-4 mild-hybrid, respectively.
Maserati's range-topper for the Grecale will be the Trofeo, now featuring the MC20's Nettuno twin-turbo V6. And get this, a whopping 530hp… In a fairly tiny crossover. You can expect a 0-60mph time of just 3.8 seconds in the Trofeo. Wow, and you can expect a plethora of new tech, interior redesign, updates to the infotainment, and a whole lot more to come. I dare say, this is pretty exciting.