It's safe to say that Maserati has been on a bit of a roll lately. Not only have they launched their first mid-engine supercar in a long, long time – which has been met with raving reviews. But, they've also unveiled their new small crossover, as the soon-to-be bread and butter for the brand. However, I still think they're missing something… A luxurious, swoopy, sporting, and elegant GT car, perhaps?
Ah, Maserati must've read my mind, having just brought the upcoming GranTurismo one step closer to production. Even with all that camouflage, it still flaunts those curves and thick haunches from its predecessor. After all these years, the old GranTurismo still looks pretty handsome to my eyes. But, this new GranTurismo will mark the biggest leap forward in Maserati's history to date.
Elegant Athleticism, In Supreme Silence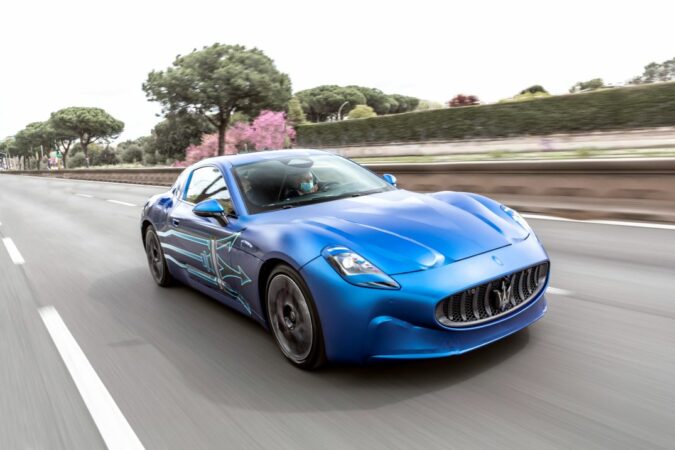 That's because this particular GranTurismo is electric, carrying Maserati's new Folgore moniker for its electric vehicles. It would also be the first all-electric Maserati in the portfolio, once it comes along to market in 2023. So far, we don't know much about it just yet. We could highlight some details of the power underneath. It's said to feature over 1,200hp, and go from 0-60mph in less than 3 seconds!
Other than that, we could imagine that it'll carry the same contemporary interior that was shown on the MC20 and Grecale. Plus, Maserati is also working hard at fine-tuning the hums of those motors, so it'll sound like a proper Maser. If you prefer to run on old dinosaurs, rumour has it that Maserati's still planning to launch the GranTurismo with their Nettuno V6. For now, I'm very intrigued.