Popular Miata engine swap options:
Mazda is a carmaker that's daring to push the envelope. It has never been one to shy away from experimenting with new ideas and innovating. And this is perhaps why they've garnered an ardent crowd of Mazda enthusiasts.
Regardless, Mazda is perhaps most well-known by petrolheads as the sole purveyor of contemporary rotary-powered vehicles. Of course, not even Mazda sells a rotary-powered vehicle nowadays. It has only introduced rotary concepts every now and then to appease its fans.
For a company so well-known for its unique automotive philosophy, its most popular sports car isn't actually the RX lineup of cars. In fact, Mazda's most venerated sports car still exists today, and it uses a design ideology that's beautifully simple.
Mazda MX-5 Miata
It's not difficult to guess, Mazda's best sports car is the MX-5 Miata. In fact, it's not just Mazda's best sports car, it is one of the best convertible sports cars in history, if not the best. And it's a formula that many have attempted, yet none managed the runaway success Mazda still enjoys today.
The MX-5 has no particularly notable engineering feats like its RX peers. It's however adoringly pragmatic. Mazda built the MX-5 to be a straightforward front-engine rear-wheel-drive sports car without implementing any excess. And to offer it all at a price that's accessible to common folks.
It works so well because while Mazda keeps up with technological advancements and adds amenities always emphasizes the original ethos of 'jinba ittai'. It must offer a driving experience where the driver can focus solely on actually driving the car. Essentially, the driver should be able to become one with the MX-5.
Therefore, it makes sense that the MX-5 Miata community is absolutely enormous. It's a globally doted convertible sports car for the people. No other car can quite offer the poised handling of any generation of MX-5 touts.
Is An MX-5 Miata A Good Car
Regardless, no car is perfect. If there's a consistent gripe with every MX-5 generation, it's the fact that the MX-5 is regarded as underpowered in the age of super hot hatchbacks and saloons. For many, something like the Golf R offers addictive acceleration while remaining impressively practical.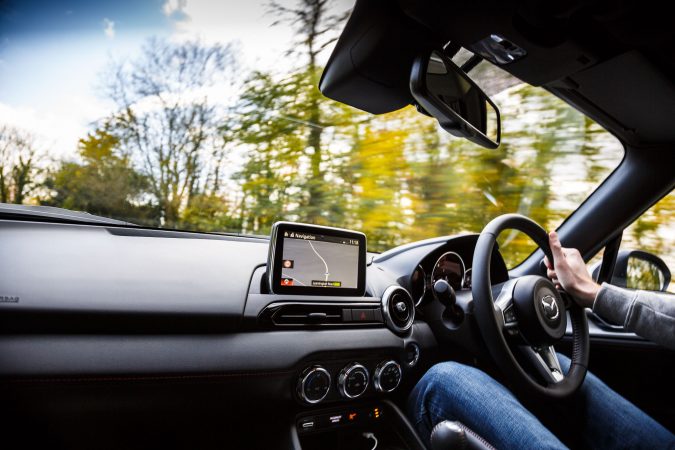 And for those seeking the decorous, yet entertaining handling characteristics for an affordable price, there is always the GT86. What the MX-5 has to offer, others are catching up on. Still, there is something inexplicably charming about the MX-5 Miatas, which is why they are still such a beloved sports cars.
Thanks to the fact that over a million MX-5s have been built and sold, the aftermarket industry for the MX-5 is gigantic. People have many ways to make the MX-5 faster, from mild intake and exhaust mods to complete engine conversion kits.
In fact, MX-5 Miatas are some of the most common platforms to perform engine conversions. Their front-engine rear-wheel-drive platform enables a variety of engines to be tucked beneath the appropriately sized engine bay.
Of course, some engine conversions are ridiculous and would only function on a drag strip. However, there are plenty of options that are surprisingly sensible and realistic and can actually enhance the driving experience of your own MX-5 Miata.
Mazda Miata Generations
The most enjoyable thing about Miata ownership is the fact that parts are affordable and readily available. In general, Miatas are also very reliable for a convertible sports car. It's only possible with the combination of a simple chassis with a normal naturally-aspirated inline-4.
Due to the massive Miata fanbase, it's easy to find recommendations for your specific generation. But if you intend to modify your Miata, there's a good chance that you're going to end up spending a lot more money than you anticipated.
Undertaking an engine conversion is a major task by any means. However, I'd say that the trickiest part when modifying your car is actually the project going. The simple fact of the matter is that you will end up spending more money than you expect when making major changes to your car.
Since you will be essentially disassembling your Miata anyway, the old adage is to stick with the cheapest running Miata you can find. Treat it like a blank canvas that has limitless potential, which any cheap Miata will serve the purpose.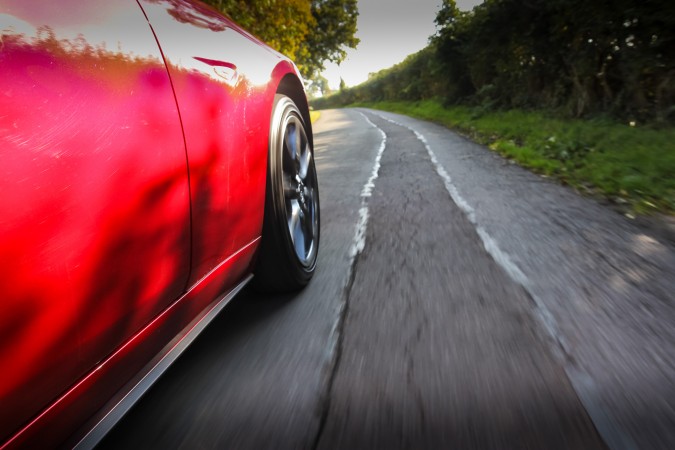 Regardless, it is agreed that the first (NA) and second-generation (NB) Miatas are the best for those who want to perform an engine conversion. For one, these are the most developed chassis in the aftermarket, and most kits are purpose-built for the NA and NB chassis.
NA vs NB vs NC vs ND
It's the consensus because of the parts interchangeability between these two generations. They share similar chassis and drivetrain construction. This means that parts are more readily available and are more affordable than the later, newer Miatas.
It's not to say that people haven't modified the newer generation of Miatas. The NC and ND Miatas are in general less doted than the early generation Miatas. People reckon that they've lost the original philosophy of a Miata, which is to keep it light and simple.
The NC and ND Miatas have more electronics that might not function after you transplant the entire drivetrain of another car into them. Nowadays though, the aftermarket industry for the NC and ND Miatas is broadening, so you won't be alone in committing to an engine conversion for your brand-new ND Miata.
With the NA and NB models, you have the distinct advantage of being able to read up about your intended mod online. Chances are that if you've thought about an engine conversion for your NA or NB, there's already a thread documenting the swap.
These are also some of the most affordable Miatas available on the second-hand market today. The NA Miatas are the lightest ones available, but due to the rapidly surging interest, prices are beginning to go up. The NB Miatas are equally great options for engine conversions.
Miata Engine Swap
There are a whole host of engines that people have managed to tuck underneath a Miata's bonnet. Due to the approachability of Miata engine conversions, many aftermarket companies have also manufactured engine swap kits for the Miata. Your choice depends on your personal goal.
Despite what others might tell you about performing engine conversions on an MX-5, it's not as simple a job as you might think. It's more so if you're not exactly mechanically inclined. But given that you have patience and spare the effort, then it's not impossible to DIY an engine conversion.
V8 Miata Swap
If you want a V8, here are some of the most popular options…
LS Swapped Miata
The easy answer for most US folks is piqued at the notion of a V8-propelled Miata. In fact, the LS engine might be the second most commonplace engine swap for the Miata. Just before a 1.6 to 1.8 big block upgrade. There's a good reason for it too.
For one, in the US at least, LS engines are everywhere. Whether it came out of a truck or a Corvette, LS engines are still very capable. In fact, it's not far-fetched to say that LS engines provide limitless possibilities given the funds.
Because of that, the aftermarket industry for the LS engines is massive. Due to the way that the LS engine is configured: a 90-degree V8 with pushrod actuated cams, it touts a surprisingly low profile. So it's possible to tuck one neatly within a Miata engine bay. If you hunt for a Corvette LS, then the all-aluminum construction means that the LS engine is lighter than you might expect.
The good thing is that it's a very well-documented swap, and many have already gone through the process. Flyin' Miata (US) might be one of the biggest names in the business of LS-swapping Miatas. If you have the money, you can get a turn-key conversion carried out professionally by them too.
However, if you're handy at welding and measuring, then it won't be too challenging a job. Given the amount of information readily available online, you can always study what others have done to make the LS work within a Miata. In fact, here's a Flyin' Miata read-up on how to perform a DIY swap, and here's a forum member who has done the swap on a tight budget.
Is An LS Swap Miata Worth It?
If you have the money to spare to save you a bit of welding time, then V8Roadsters offers an LSx mounting kit for different generation Miatas. As their moniker suggests, V8-powered Miatas are their forte. Their kits are often regarded as high quality and built well.
To make the LS fit within the NA/NB Miata dimensions though, you do have to cut the frame rails of your Miata. In fact, there is quite a bit of cutting and welding to do, so to perform a DIY job you need some fabrication know-how.
The recommended generation for an LS swap is the NC. If you want a chassis that can actually support almost 3 times the power over a stock Miata, then it's much easier to upgrade the brakes and suspensions on an NC Miata. It's also a bigger car so less metalwork is necessary. Wiring up the LS in an NC isn't exactly a nightmare either.
If you can afford it, then it's also possible to fit the LS into an ND Miata. Flyin' Miata has also developed a kit for it. It's remarked that this swap takes the least amount of metalwork, while the wiring remains relatively manageable. It's the ideal option for a daily driver V8 Miata.
The scale of such a swap isn't exactly modest though, as Flyin' Miata has documented the parts list needed for an LS swap NA Miata. It won't be cheap, to say the least. There's also the fact that the LS engine provides so much torque that it necessitates rear chassis reinforcements to maintain drivability.
V8 Miata
Aside from the LS engines, the Ford small-block V8s (SBF) is also a popular option for many. These aren't exactly a bad option as well, since they are smaller physically and can be modified to fit within the Miata's humble engine bay.
The main advantages are that the SBFs often cost less to convert into a Miata chassis. In fact, one can be made to fit into the Miata without needing a welder, so less fabricating is necessary. SBFs are also rather easy to source from the scrapyard, and most people in the US have one lying around already.
However, small-block Fords have less power and torque available in general. The 5.0s have less displacement to work with, and thus less instantaneous torque. That said, 300 horsepower in a Miata is often more than enough for most people. The LS engines also offer the T56 6-speed, which is a very capable transmission with more speeds.
If you're interested in V8 swaps at all, then you should check out the V8 Miata forum. Monster Miata is the go-to choice for Ford V8 Miata conversions. General Ford V8 swap information is available right here.
V6 Miata Swap
Or, how about a V6 swap, instead?
LFX engine
For those seeking a bit more finesse in their Miata engine swap builds, then a V6 might be more appropriate for the application. You have less weight and torque than a V8, which strikes a balance point for a car such as the tiny Miata.
When it comes to a V6 engine, the popular option is the Chevrolet LFX 3.6-litre V6. These are popular due to their more compact 60-degree design. It's a taller engine with its double overhead camshaft design, but still possible to fit underneath the Miata's bonnet. The most common engine donor is the V6 Camaros and CTSs, of which many are produced and sold.
Compared to most engine conversion candidates, the LFX is considerably newer. However, nowadays many have undergone the process of the swap, and this documentation is readily available online. Manual transmission LFXs are preferable because you need less wiring to get it going, but V8Roadsters can provide you with a solution regardless. They also sell conversion packages for various generation LFX Miatas.
The major advantage when opting for the LFX swap is the fact that it's an all-aluminum block with contemporary construction. In fact, the LFX's shipping weight is estimated to be around 157 kg, while the Mazda 1.8-litre BP engine weighs approximately 136 kg. Due to its modest length though, the weight distribution of an LFX Miata remains nearly neutral.
Because of its diminutive stature, less fabricating is necessary to make it fit. In fact, the stock radiator and fan mounting location can be maintained. People also love the LFX's 7,200 rpm redline, which provides a more engaging driving experience than a torquey V8.
Duratec V6
It's difficult to mention a V6 Miata without talking about Rocketeer Cars. Rocketeer is a venerated purveyor of V6 swapped Miatas and generally pioneered Duratec V6 swaps for the Miata. More specifically, the AJ V6 found from various Jaguars of the 2000s is just ideal for their inherent emphasis on performance.
Rocketeer can sell you either a restomod, turnkey conversions, or even a DIY package. In fact, you can even buy a Jaguar AJ V6 directly from them. It'll be a fully rebuilt AJ V6 that's individually quality-inspected by them through an engine dyno. However, you can always source your own Duratec 30 and purchase their swap kits to keep the cost down.
These engines are also fully aluminum, weighing in at approximately 140 kg with ancillaries. When stock, these engines generally produce around 200 to 240 horsepower depending on where you sourced yours from. The Jaguar variants are preferred for their longitudinal layout, highly oversquare nature, and greater power output.
Should you find the power output to be mediocre, then you'll be glad to know that there are ways to extract plenty more from these Duratec V6s. In fact, people have supercharged and turbocharged these engines, so 300 horsepower isn't exactly far-fetched.
Honda V6
Prior to the LFX swaps, the Honda J-series V6s are the engine of choice for Miata owners seeking a V6 swap. Super Fast Minis has even developed a swap kit for it. The great thing about these engines is that they were installed in a multitude of Honda models, so it's easy to find.
The motive of Super Fast Mini is to provide a fast Miata without upsetting the delicate handling balance while keeping it budget-friendly. Hence the kit is developed with DIYers in mind. Not much metalwork is necessary to make the swap work, and the wiring is straightforward. The whole swap should be possible for under $10,000.
Inline-4 Swap
If you'd like to keep it pure, an inline-4 is a potent choice, too…
K Swap Miata
Nowadays, K-swapping cars are becoming increasingly common. And surprisingly, the K-series engines are regarded as the perfect fit for a Miata. They provide more than enough power, reduce weight from the Miata's nose, and preserve the characteristics of a Miata.
KPower Industries are the ones to contact if you're intrigued about a K-swap. Little needs to be said about these remarkable engines. Whether you go for a K20 or K24, they're potent naturally aspirated, and frightening with forced induction.
Hence, it's why many seeking to build the ultimate track Miata go for this swap. KPower Industries has generously provided instructions to undergo this swap on your own as they're based in Australia. Despite the increase in displacement and transverse orientation, these engines will fit into a Miata without too much bodywork.
Since budget is the main concern for most folks intrigued by a K-swap, KPower recommends a K24Ax engine. Originally, the kit was developed for a K24A2, but the European K24A3 is nearly identical. You can find these out of the 7th generation Honda Accord.
However, if you want a nice, reliable 200-horsepower, torquey Miata on a budget, then the K24Z3 out of the 8th-gen Accord is ideal. Due to its mono-exit extractor, the stock Miata subframe can be retained. This translates to approximately $2,000 in savings and time saved from fabricating.
The K20 engines will also work with KPower's kit, but these engines are getting increasingly pricey. They also have less displacement, which means less torque for around the same power.
Mazda BP Swap
Here's one for those who are stuck with a 1.6-liter NA Miatas and just want something with a bit more vigor. If you're on a tight budget, why not just retrofit a 1.8-liter VVT BP from the later NB Miatas?
This is considered one of the most straightforward engine conversions you can do. It's also achievable without needing too much money. It's also a swap that has been done numerous times before, so there is plenty of information available.
It's not a major power increase, but there's an appreciable increase in torque. People say that the Miata actually feels brisk after the swap. The stock engine mounts and transmission bolts right in too, so not much fabrication is necessary here.
If you are interested, here's the Flyin' Miata NA 1.6-1.8 swap kit with instructions. Here's a piece on the miataturbo forums regarding swapping the VVT engine into an early Miata with aftermarket ECU management.
Rotary Swap Miata
For those keen to involve themselves with a project, then there are always the rotary engines from other Mazdas. This isn't necessarily pragmatic or sensible, but it sure will be quite a unique Miata.
It's not an entirely new idea, as people have done it before. The main advantages of the rotary engines are the dimensions and weight. Depending on which rotary you opt for, it'll weigh around the same while being considerably shorter and lower than the Miata engines.
Lucky7Racing has also developed a mounting kit for those who are interested. And here's a forum thread that provides tidbits of information regarding the swap. Fabrication skills and patience are a requirement for this swap.
Gains are dependent on which rotary you go for, but in general rotary engines respond very positively to modifications. It's also possible to run a turbocharger with such a setup, albeit custom exhaust work is necessary for that.
Miata Engine Swap: In Conclusion…
This list is just scratching the surface of a huge iceberg. Being such a commonplace sportscar platform, the MX-5 Miata appeals to tons of enthusiasts. With enthusiasts come modifications, and engine conversions just happen to be one thing the Miata is suitable for.
There are still some oddball swaps out there that are just too expensive or illogical. For instance, someone has built an AWD Subaru-powered Miata before, and people have of course managed to tuck the JZ engine into a Miata.
That's the great thing about the MX-5 Miata. When stock, it's a very balanced car with great handling. But due to its mediocre power, it's also a blank canvas for many. If you're seeking a great modification platform, then a Miata might just be the answer.
Miata Engine Swap: Frequently Asked Questions (FAQs)
If you still have some questions on a Miata engine swap, our FAQs here might have the answers you're looking for…
What Is The Best Engine Swap For A Miata
For most, the best Miata engine swap project is mostly a matter of personal preference. Do you value and prioritize power, reliability, cost, simplicity, or a mix of all of those things combined? Objectively speaking, the best engine swaps we've seen for the Miata are LS V8 swaps. It's more expensive than most other swaps. However, owing to the popularity of LS-swapped Miatas, this means that parts and handy advice from forums are plentiful. These LS engines are also very configurable, so you can practically tweak and tune them however you want.
Miata Engine Swap Kit
If you'd prefer a more refined Miata engine swap project, there are numerous swap kits that you can buy. These kits often have all, if not most, of the components you need for a Miata engine swap. Sometimes, these kits (such as one made by Flyin' Miata) only include more basic conversion components. Rather than a more thorough kit, it features mounts, throttle components, brackets, and wiring. However, there are plenty of complete swap kits, which include more extensive elements of the engine. For example, Ecotec Miata has a complete swap kit selling for $2,899 (base price, which doesn't include the engine). This kit includes the flywheel, oil pan, engine mount, transmission adapter, cooling system, and air intake. The cost will get higher once you include more bespoke and custom-made solutions.
Cheapest Miata Engine Swap
Engine swaps are never cheap. For a Miata, this typically runs to around $20,000 or more for an LS V8 swap. Nonetheless, there are plenty of budget options out there that would be perfect if you're on a shoestring budget. For example, we've found loads of people swapping old Honda engines into their Miatas. Not only are these motors loved for their reliability. However, they're insanely tunable and have plenty of performance if you tune them right. In many cases, a Miata engine swap with a Honda engine could cost you as little as $3,000. One forum user noted that a J-Series (specifically a J35A4) Honda engine could be had for as little as $500. Tack on top of that a $3,500 conversion kit, and you're looking at just around $4,000 for a complete swap. In return, you get around 260 to 300 horsepower, which is a decent boost.
Miata Engine Swap Options
If you want to do a Miata engine swap, there are plenty of options waiting for you. Most commonly, folks stand by LS-swapped Miatas any day of the week. Although, we've shown that there are many more engines out there that you could easily swap into a Miata. The old Nissan Silvia's SR20DET is a great alternative. It's easy to modify, and once you have enough bolt-on mods on it, it could easily break high horsepower figures. The same logic goes for the famed Toyota 2JZ engine. If you need a more budget-friendly Miata engine swap, GM's Ecotec family of engines is pretty affordable and easy to swap into. Honda's K- and J-series of engines are great choices, too. Heck, some have even done Suzuki Hayabusa (that's right, a motorbike engine) swaps for their Miatas.
How to Do an Engine Swap
Doing an engine swap involves removing the current engine from a car and replacing it with a different one. Start by choosing the right engine for your needs. Next, gather the necessary tools and equipment. Ensure you have the appropriate engine mounts, wiring harness, and ECU. Disconnect the car battery, drain fluids, and remove the old engine. Install the new engine with care, making sure everything fits and is connected correctly. After the installation, test the engine and troubleshoot any issues.
What Engines Can Fit in My Car
The Mazda MX-5 Miata is versatile when it comes to engine swaps. Popular choices include the Ford Ecoboost, Honda K-series, and GM LS V8. However, the best fit depends on your budget, goals, and modification willingness. Always research compatibility before finalizing your choice.
How Much Do Engine Swaps Cost
Engine swap costs vary widely based on the engine chosen, labor, and additional modifications needed. Generally, you could spend anywhere from $3,000 to $10,000 or more. The engine itself, labor rates, and any unforeseen issues play a role in the final price.
Why Are Miatas So Popular
Miatas are popular because of their lightweight design, rear-wheel-drive layout, and affordable price point. They're fun to drive and offer a pure driving experience. Additionally, the Miata community is passionate, providing ample resources and support for modifications and maintenance.
Do Miatas Have Rotary Engines
No, Miatas come with inline-four engines. However, some enthusiasts choose to swap in a rotary engine from the Mazda RX-7 or RX-8, although it requires considerable modifications.
What Engine Does a Miata Have
The Miata has seen several engine iterations over the years. For instance, the NA Miata came with a 1.6L or 1.8L inline-four. Later models, like the ND, offer a 2.0L inline-four. Always check the specific model year for accurate engine details.
How Hard Is an Engine Swap
Engine swaps can be challenging, especially for beginners. The process demands technical knowledge, the right tools, and attention to detail. Challenges can arise with compatibility, wiring, and fitting. While some swaps are straightforward, others require considerable modifications. Always consult an expert or do thorough research before attempting.
Are Miatas Easy to Work On
Yes, Miatas are known for being easy to work on. Their simple design, ample space in the engine bay, and a large community of enthusiasts make them a favorite among DIY mechanics.
How Fast Can a Miata Go
Stock Miatas aren't the fastest cars, with the NA generation having a top speed of around 116 mph. However, with modifications and engine swaps, some Miatas can achieve much higher speeds. Always remember that increasing a car's performance requires attention to safety and potential legal implications.