The retail store chain that Costco operates is perhaps more well-known than its tire division. However, the Costco Tire Center actually provides excellent prices on tire purchases, as well as warranties, maintenance, and installation. They provide a large selection of tires from top producers, including Michelin, at bargain pricing. But are the Michelin tires prices at Costco actually good value for money?
One of the most well-known and prosperous US wholesale clubs, if not the most successful, is Costco Wholesale Corporation. It trades in a variety of products, including those related to vehicle maintenance and care. This suggests that although tires aren't always associated with Costco, they should be considered one of the best places to buy tires.
Costco, being a membership-only warehouse shop, has established a solid reputation for having competitive prices, excellent customer service, and treating its staff well. If you're a member, you can benefit from discounts on a variety of goods, including tires. Read along to find out why Costco is consistently among the least expensive places to buy tires in addition to having a strong reputation.

Costco Tires
Why purchase at Costco when they carry the same popular tire brands as everyone else? First off, the huge warehousing company consistently undercuts its rivals' prices, often by a wide margin.
Additionally, Costco provides cool benefits like free lifetime nitrogen refills for the tires it sells. This maintains tire pressure better than compressed air provided by the quickie tire business next door. Then there is the lifetime maintenance, which covers free tire balance and tire flat repairs, and the five-year road hazard warranty.
Then there's the Costco Tire Center. The enormous warehouses operated by Costco take up a sizable portion of the chain's 558 U.S. locations. The shop provides tire services for cars, which are kept in a garage next to the main store and are available in numerous locations.
Tires from Costco are generally more affordable than tires from other stores. You can save between $70 and $80 by purchasing a set of tires from Costco. With a Costco promotion, you can save about $110 on Michelin tires. The Costco Tire Center often provides excellent customer service when purchasing tires. That's because, in addition to selling tires, Costco also provides a number of services.
Michelin Tires
Michelin is a French multinational tire manufacturing company and the world's second-largest tire maker after Bridgestone. In terms of tires, you're likely to put on your car or truck at home, Michelin is often recognized as the best brand in the world, and for good reason. Expert reviews and customer surveys consistently place Michelin high on the list of the finest tire brands.
Michelin tires are among the most costly ones available right now. However, a high price does not always indicate a high-quality item, which has prompted many people to wonder if Michelin tires are any good.
In addition to their many accomplishments, Michelin has 97 J. D. Power honors. This is more than any other tire manufacturer has ever received. Also, they most recently received top ratings once more for the 18th year in a row. There are numerous reasons why people continue to part with their hard-earned money to Michelin, the second-largest tire maker in the world in terms of revenue with over $20 billion in annual sales.
Michelin is one of the most durable and highly-rated tires on the market today. Michelin tires should last drivers between 40,000 and 85,000 miles (between 2-5 years) with proper maintenance. Nevertheless, a lot of other factors affect a tire's general quality. To find out more about Michelin, their tires, and whether it is best to purchase them from Costco, keep reading.

Costco Michelin Tires
By purchasing groceries, clothing, and other household goods in bulk, one can enjoy significant discounts with a normal Costco membership, which costs $60 per year. Many Costco customers awaited sales on pricey necessities like Michelin premium tires when the retailer extended its offerings and services.
Approximately twice a year, Costco offers discounts on Michelin tires. Costco tire purchases provide benefits like a reasonable price, a tempting installation package, accessible tire appointments, and a reliable warranty. One of these usually coincides with Black Friday. While Costco offers various discounts throughout the year, one shouldn't pass up the Black Friday bargain. The ideal time to purchase tires at Costco is definitely then.
Members receive a $70 discount on a set of four Costco Black Friday Michelin tires and an additional $80 off for installation. Only purchases of Michelin tires made on the Costco website qualify for the $150 discount.
Michelin Tires Prices At Costco: Buying Costco Michelin Tires
The following are the steps to buy Michelin tires at Costco.com
Enter your vehicle's license plate or the tire size to find your tire.
Depending on your driving needs, choose the tire.
Carefully consider the tire specifications and services. Read the details of the warranty and specifications.
To make an installation appointment at the Costco Tire Center of your choice, visit Costcotireappointments.com.
Free delivery of tires will be provided to the Costco Tire Center of your choice.
Costco Tires Prices
A poll conducted by Clark.com reveals that based on 50,000 Consumer Reports, consumers who recently purchased tires, Costco was found to be the best option. How did they achieve this? The short answer is cost-effectiveness.
When clients purchased four tires, the warehouse giant's median cost per tire was $166. Independent stores came next at $167 while at Amazon and Tirebuyer, the median price per tire was lower at $124 and $147, respectively. However, this did not include installation and balancing.
When you purchase a set of tires from Costco, you can save between $70 and $80. You may save $110 with a deal on Michelin tires + installation fees. This represents a single purchase save of nearly twice the basic cost of a Costco membership.
Costco Tire Appointment

Michelin Tires Prices At Costco: Costco Tire Appointment Process
It's simple to make an appointment at your neighborhood tire center. Just visit costcotireappointments.com and follow the following steps:
Using your email address and the password you previously created, you can log in if you've previously scheduled an appointment on costcotireappointments.com.
If you're making an appointment for the first time, click "create new account" to enter your email address and choose a password.
After logging in, you can look for a place to book your appointment (if you ordered new tires on Costco.com, you should select the same location where your tires will be delivered).
By clicking the map's pin or "Select Site," you can choose the location.
Choose the services you want and the type of vehicle you own. You will be required to enter your Costco order number and choose the date you placed the order if you ordered new tires and need them installed.
Choose the time you want for the appointment.
Type in your contact details. Select your mobile phone carrier and check the appropriate box if you want a text message reminder.
You'll get an email confirmation as soon as you click "Finalize Appointment," as well as a reminder the day before your appointment.
Costco Tire Installation
First off, one of the best aspects of purchasing tires from Costco is that they will reward you with a 1 penny tire installation bargain if you choose to purchase a set of tires while they are on sale. Even while you can occasionally save between $240 and $320 just on tires, it would still be better to save an extra $60 on tire installations.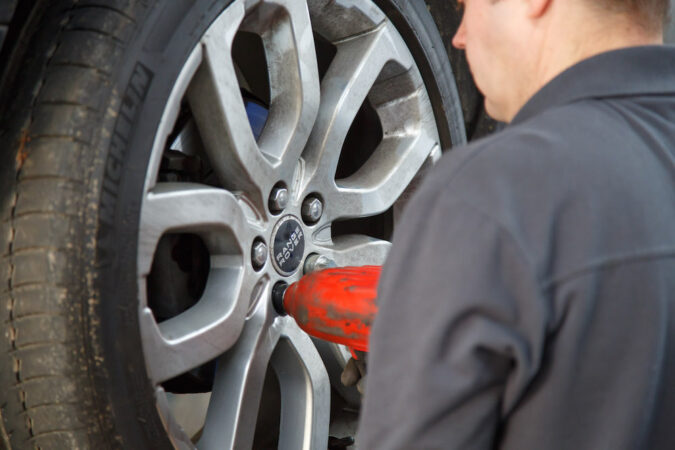 Additionally, take in mind that nitrogen, which maintains air pressure much better than compressed air, will be used by Costco rather than standard compressed air to fill your tires. This implies that your tires will last longer and that your long-term fuel efficiency is probably going to be improved.
Michelin Tires Prices At Costco: Costco Tire Installation Process
Within 5 to 10 business days after placing your order, your Costco.com tire order will reach the warehouse of your choice. When your tires arrive at the warehouse, you will be contacted by phone or email, and you will have 14 days to install them.
The expected delivery period for shipments to Alaska and Hawaii will be between 10 and 20 business days from the time of your order.
An $18.99 installation fee for each tire will be included in the quoted price. This covers the following: mounting; lifetime balancing; lifetime rotation; lifetime flat repair; lifetime air pressure checks; new rubber valve stem; and the road hazard warranty from Costco Wholesale.
Costco Tire Warranty
Customers are protected against tread wear damage and tire failure by a 5-year Road Hazard Warranty from Costco. All passenger, performance, and light truck tires purchased from Costco Wholesale are eligible for this. Costco Wholesale will replace or repair tires that sustain damage while a vehicle is operating legally.
Costco is also frequently eager to assist you even if the damages are the result of your actions. As a result, you can either receive Costco credit that can be applied to a new pair of tires or, in some cases, a whole new set. However, there are some terms and conditions that apply.
Michelin Tires Prices At Costco, Costco Tire Warranty: Conditions
The tires must have been originally purchased by you.
The tires must have been purchased from Costco Wholesale.
To use a Costco Wholesale Tire Center, you must bring your tire and the original sales receipt.
You must rotate and balance your tires in accordance with the manufacturer's recommendations.
The tire inflation pressures recommended by the vehicle's manufacturer must be maintained.
All mechanical components that have an impact on tires must be kept in good functioning order.
A "Costco Wholesale tire adjustment form" will need to be signed.
Michelin Tires Prices At Costco: Terms Of Costsco Tire Warranty
According to Costco, a tire that is rendered useless by cuts, irreparable punctures, or impact damage is referred to as experiencing "road hazard failure." In compliance with USTMA (United States Tire Manufacturers Association) requirements, Costco Wholesale will repair tires with tread wear damage. This warranty covers tire failures caused by road hazards in light trucks, performance, and passenger car tires bought from Costco Wholesale.
Regardless of age, this warranty is valid for 60 months from the date of purchase or until the tire's tread depth reaches 1.6 mm (2/32 of an inch) or less, whichever comes first. A tire is deemed worn out and this warranty does not apply if the tread depth is 1.6 mm (2/32 of an inch) or less.
Based on the amount of useable tread still present at the moment of failure due to a road hazard, this warranty offers credit. The tire's original tread depth under 1.6 mm (2/32 of an inch) is referred to as "usable tread." The amount of credit is calculated by multiplying the amount of useable tread left by the cost of the tire.
This warranty is a pledge to provide pro-rated credit toward the cost of a new tire under specific circumstances. This warranty makes no claims regarding the performance or reliability of tires purchased from Costco Wholesale. No original tire manufacturer's warranty on materials and workmanship is replaced or altered by this warranty.
Costco Tire Rotation
To keep your tires in top condition for as long as possible, tire rotations are crucial. By rotating your tires, you can extend the life of your tires. It also improves the handling of your automobile by ensuring that the wear is uniform across all four tires.
Because they handle all the steering, the front tires have a tendency to wear unevenly much sooner than the rear tires. Every time you turn, the weight of the car transfers from one side to the other, placing extra pressure on the tire's outer edge. It takes a few thousand repetitions before the differences are apparent. This shows another advantage of rotating tires.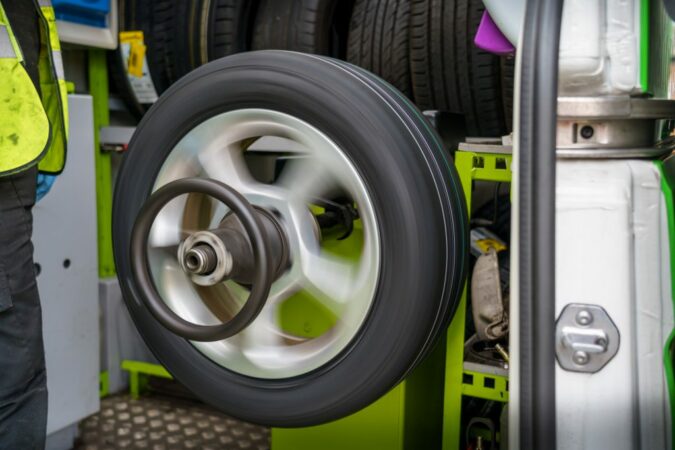 While all of this is going on, the rear tires simply keep up with the front tires without experiencing nearly as much degradation. Therefore, ensuring that these tire wear differences are dispersed across all four tires is important. This is done by rotating your tires front to rear, side to side, or even diagonally significantly lengthens the lifespan of your tires.
Because all of the tires contact the road in precisely the same way, tire rotations also improve comfort levels at all four corners. It's always advisable to balance and rotate your tires at Costco because the cost is nearly identical. Once this is complete, they will correctly re-inflate your tires with nitrogen. This is preferable to compressed air because nitrogen maintains pressure better.
Michelin Tires Prices At Costco: Costco Tire Rotation Cost
Most sources estimate that if you are a Costco member, you can rotate, balance, and nitrogen-inflate your tires for between $18 and $21. You can receive lifetime tire care, which includes benefits like flat tire repairs, rotations, and balancing if you purchase your tires directly from Costco and is eligible for the Costco road hazard warranty.
Costco Tire Rotation Appointment
You must first make an appointment on the Costco website if you need your tires rotated. In order to ensure that the location you are considering even provides such services, you should also inspect the area where you intend to leave your vehicle.
You must show up at your neighborhood Costco facility in accordance with your appointment specifics once you have completed scheduling your appointment at the precise location. The service personnel will take your car and accompany you to the store so you may go shopping.
Be careful to arrive on time because the specialists will need 20 to 40 minutes to rotate and balance your wheels. Depending on how busy the technicians are, you may occasionally have to wait longer or shorter.
Costco Alignment
One thing to keep in mind is that Costco does not perform alignments when you purchase new tires. So if you're considering buying Costco tires, you must take it into consideration. There are numerous wheel alignment service providers, though. Therefore, you ought to search for reputable and reasonable dealers.
When all suspension and steering parts are in good condition, the tire and wheel assemblies are running straight and true, and the alignment of the car is said to be correct. For uniform tread wear and precise steering, proper alignment is essential.
Uneven tire wear on the front or rear, as well as changes in the way your car handles or responds to steering inputs might be signs of misalignment. Nowadays, many automobiles come with adjustable rear suspensions for alignment.
Depending on the problems you're encountering, your car may need a "four-wheel" alignment or a "front-end" adjustment. Tire mileage, performance, and comfort can more than offset the low cost of getting your car aligned.
Costco Tires Promo Code
Costco typically charges more for Michelin tires than other retailers like Walmart, Sam's Club, Discount Tire, and Big O Tire. Tire buyers may save more in one store than the other, depending on the tire model. Some people see the positive side of utilizing their membership perks or incentives.
For instance, the price of the Michelin Defender LTX tire is approximately $187 per tire at Costco and approximately $204 per tire at Walmart. With Costco coupons, Michelin tires are even more reasonably priced; 4 tires cost $818 as opposed to $876 at Walmart after receiving a discount for the installation. The difference of $58 speaks much about Costco.
While Costco charges $18.99 for each tire, Sam's Club charges $20 per tire for installation. Include the price of the complete set of tires as well as a number of other tire discounts. Sam's Club may be preferable to Costco for some people, and vice versa. Old tires can be kept at Costco or brought home by paying a cent for disposal.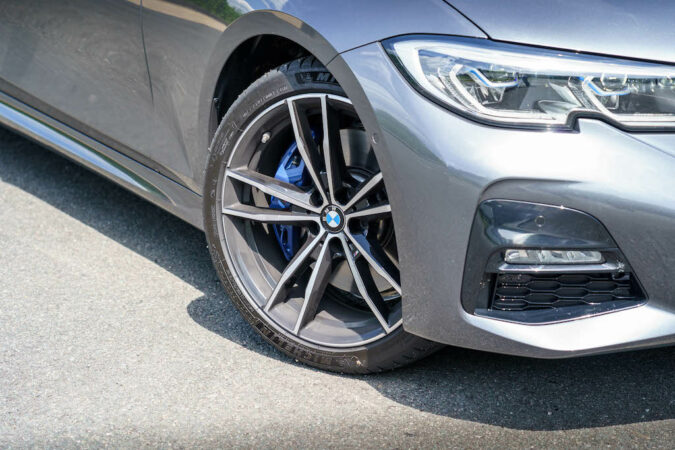 Although Costco may not be the cheapest option overall for high-quality tires, its tire specials, like the "1 cent installation promo," can result in greater savings. The Costco tire warranty is also frequently the dealbreaker. But do keep in mind that in order to take advantage of their discounts on Costco Michelin tires, you must be a member of Costco.
As we've seen, Costco offers Michelin tires with better deals compared to other retailers. However, you might be happy to learn that you could get Michelin tires from Costco for even lower prices. This can be done by using one of their valid coupons, which will save you money on a set of four brand-new tires.
Michelin Tires Prices At Costco: In Conclusion…
The well-known wholesaler Costco provides a wide range of auto services, including auto repair. You can also receive a 5-year tire lifetime warranty package from Costco if you purchase your tires straight from them. This plan includes free installs, free balancing, free rotating, and free nitrogen inflations.
When you purchase a set of tires from Costco, you should expect to save between $70 and $80. You can save a total of around $110, including the installation cost, with Costco's offer on Michelin tires. This represents a single purchase save of nearly twice the basic cost of a Costco membership.
The fact that Michelin tire costs at Costco are significantly lower than those at other tire retailers does not indicate how well the tires are made. As one of the top tire producers in the world, Michelin is skilled at producing premium goods even when expenses are low.
The quality service offered by Costco, one of the biggest retail businesses in the world, is worth much more than what its consumers pay for it. According to their observations, lower prices result in greater consumer satisfaction.
FAQs On Michelin Tires Prices At Costco
How Much Do Tires Cost
The typical price range for inexpensive tires is $50 to $150 per tire. The typical price range for moderately priced tires is between $100 and $300 per tire. High-end tires, such as ultra-high-performance or off-road tires, can cost between $300 and $1000 per unit.
Does Costco Do Oil Changes
Oil changes are not offered among Costco's automotive services. The Costco Auto Program does provide some additional maintenance services, though. 15% off is provided for services and parts as part of these services at participating facilities.
Does Costco Do Alignments
One thing to keep in mind is that Costco does not perform alignments when you purchase new tires. So if you're considering buying Costco tires, you must take it into consideration.
What Is The Actual Name Of The Michelin Man
The adorable white puffy mascot of Michelin, Bibendum, has more to him than you might realize. The often referred to Michelin Man, who has served as the Michelin brand's face since 1898, is actually called Bibendum (or Bib for short).
Why Are Tires So Expensive
Because they are designed to be strong, long-lasting, and provide higher fuel efficiency, tires are pricey. The most expensive type of tires are custom ones. By purchasing secondhand tires or keeping your seasonal tires and changing them out throughout the year, you can save money.
Are Michelin Tires Good
Not only are Michelin tires good, but they are outstanding. They offer high-performance tires for all kinds of vehicles and applications. Michelin tires are among the greatest tires available, coming in second to Bridgestone as the biggest tire manufacturer in the world.
How Much To Install Tires
This process, known as mounting and balancing, often has a standard cost. This cost might range from $15 to $45 per tire, depending on the tire size, your location, and the tire installation shop you select.
How Long Do Michelin Tires Last
The lifespan of Michelin tires is 45-85k miles or 5 to 10 years. These figures have been established by the Michelin tire age suggestion.
When Is The Best Time To Buy Tires
The optimal months to purchase tires are between April and October. The ideal time of year to buy new tires has been determined to be these two months. Deals are offered in April because it's just before the summer travel season.
Does Costco Have Air For Tires
Tire air is available at Costco, yes. Additionally, they provide nitrogen tire fill-ups, which are superior in terms of pressure retention. It's important to note that compressed air already contains 80% nitrogen, thus the variations are not very significant.
How Long Does Tire Installation Take
The best time to replace a new tire depends on your vehicle, your equipment, and your current circumstances. You'll need 40 to 45 minutes to finish the task on average. The time can also change based on the workload inside a car repair shop.
Approved Tools
These tools have been tried and tested by our team, they are ideal for fixing your car at home.
AI Car Expert Thinking 

.

.

.