Milltek Sport, the renowned performance exhaust manufacturer, has launched a new range of bespoke performance exhausts designed to enhance the latest Honda Civic Type R FL5. With over 40 years of experience and as the title sponsor of the Milltek Sport Civic Cup, Milltek Sport has utilized their extensive knowledge of the Civic to provide customers with an exhaust system that truly takes the car to the next level.
Enhancing the Latest Hot Hatch on the Market
The new exhaust range for the Honda Civic Type R FL5 has already generated a lot of excitement among motoring enthusiasts. The system is designed to reduce back pressure by over 20%, increase engine power across the rev range, and enhance the performance of the turbo. As a result, the driver can expect improved acceleration, better throttle response, and an overall more exhilarating driving experience.
Customisable to Suit Your Requirements
The Milltek Sport exhaust system is customizable to suit the customer's individual requirements. Available in both non-resonated and resonated systems for road or track use, customers can choose between a race or road specification. The system is also designed to comply with track day noise restrictions, making it a perfect choice for serious track day enthusiasts.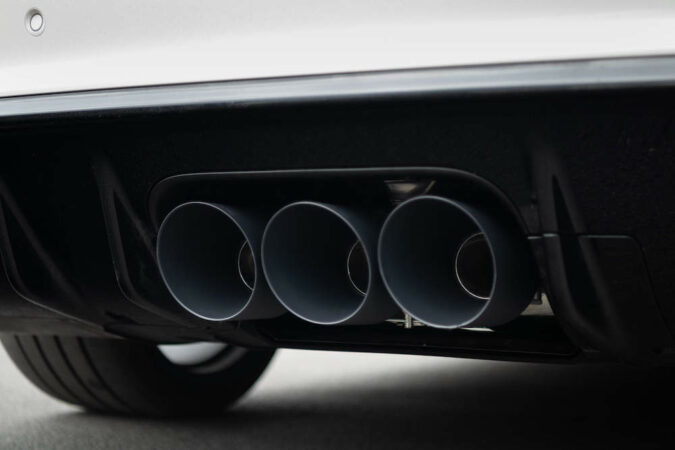 Designed for Optimum Durability and Performance
The new range comprises seven key components, including a front flex pipe, front silencer or bypass section, center silencer or bypass section, rear connecting pipe, dual rear silencer, 15% larger valve outlet, and a choice of tailpipe tips. The system is constructed from highly durable and anti-magnetic T304L 'aircraft grade' stainless steel, which is less susceptible to discoloration. Mandrel bending ensures full-flow bends for better gas flow, with an increased bore to ensure ultimate performance without the loss of mid-range torque.
Produced at Milltek Sport's Advanced Manufacturing Centre in Derby, UK
All Milltek Sport systems are designed, developed, and produced at the company's Advanced Manufacturing Centre in Derby, UK. The company has invested heavily in research and development to ensure that its products meet the highest standards of performance and durability.
Available in Five Different Finishes
Customers can choose from five different finishes, including polished stainless, Cerakote satin black, brushed titanium, burnt/blue titanium, and carbon fiber. This allows customers to personalize their car's look and feel, and the range is designed to match the Honda Civic Type R FL5's stunning looks.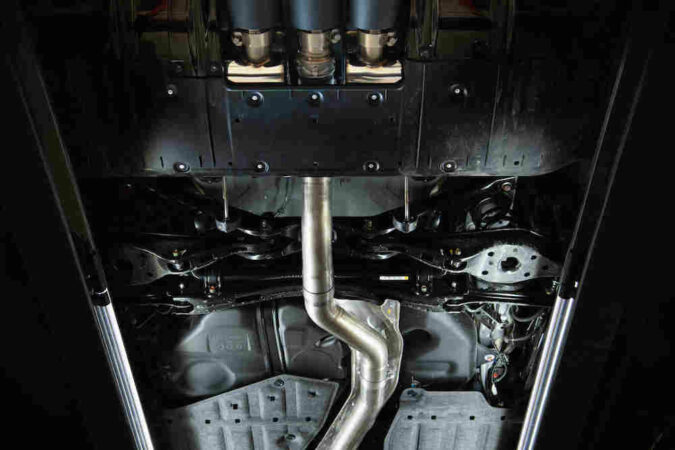 Improving Air Flow Around the Rear Silencer
To enhance airflow around the rear silencer, the system includes a brand-new heat shield design that isolates the boot floor from heat transfer. The triple exhaust tailpipes are now a single size, offering a cleaner, streamlined appearance compared to the OEM system, although a design that replicates the factory exhaust tips is also available.
Premium Performance Exhaust Systems for Every Civic Type R Ever Sold on the UK Market
Milltek Sport offers premium performance exhaust systems for every Civic Type R ever sold on the UK market, including the EP3, FN2, FK2, outgoing FK8 generation, and the latest FL5. All Milltek Sport systems are designed for optimum durability, performance, driving dynamics, and aesthetics.