Esteemed Swede manufacturer Volvo has just announced their bigger, tech-focused, and more luxurious replacement for the V60 estate. First announced at Geneva 2018, prices for the new model will start at £31,810, approximately £7,000 more than the previous entry spec car.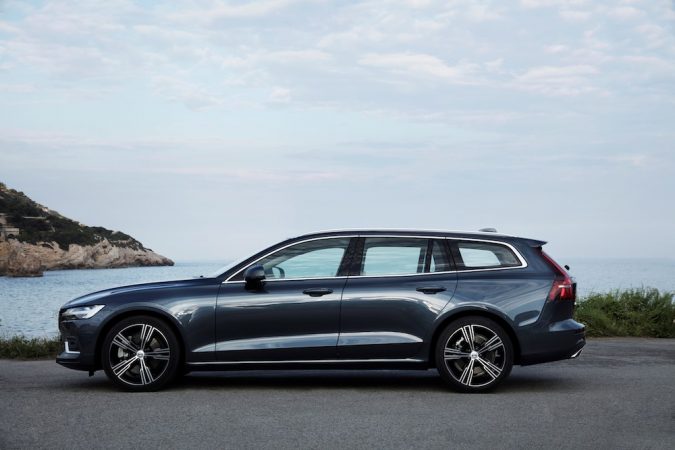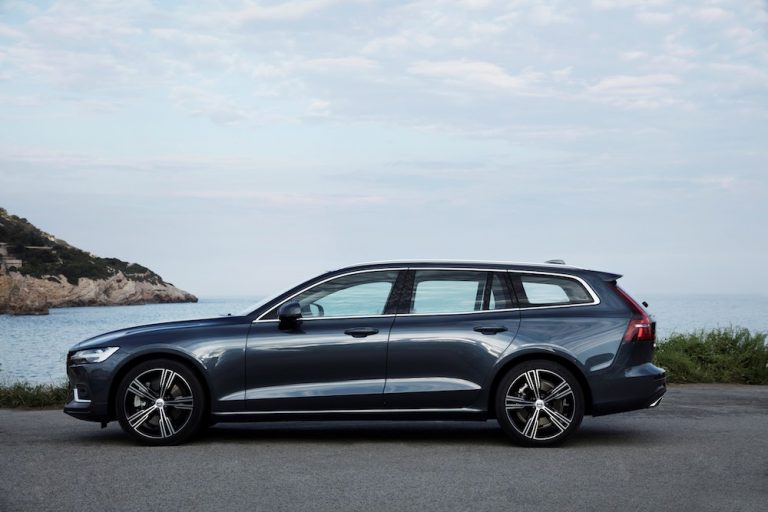 Buyers will have the choice of three Drive-E engines manufactured in-house, all of which will be 2.0-litres and four cylinders. The D3 diesel is the entry-level spec producing 150hp with 64.2mpg, with the D4 being slightly more powerful delivering 190hp and 64mpg. Both mileage figures are impressive considering the car weighs approximately 1700kg.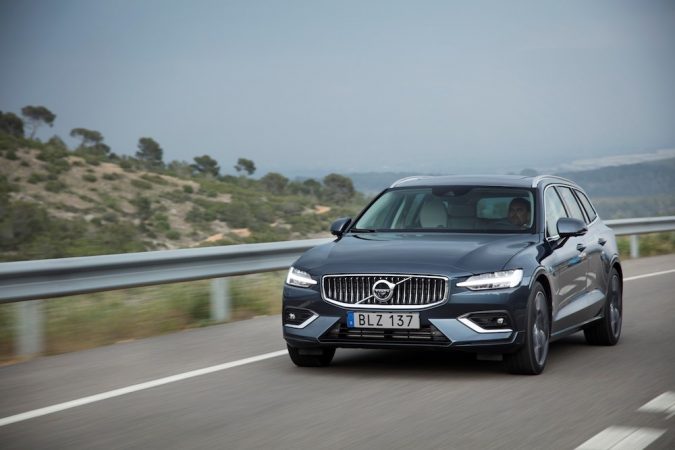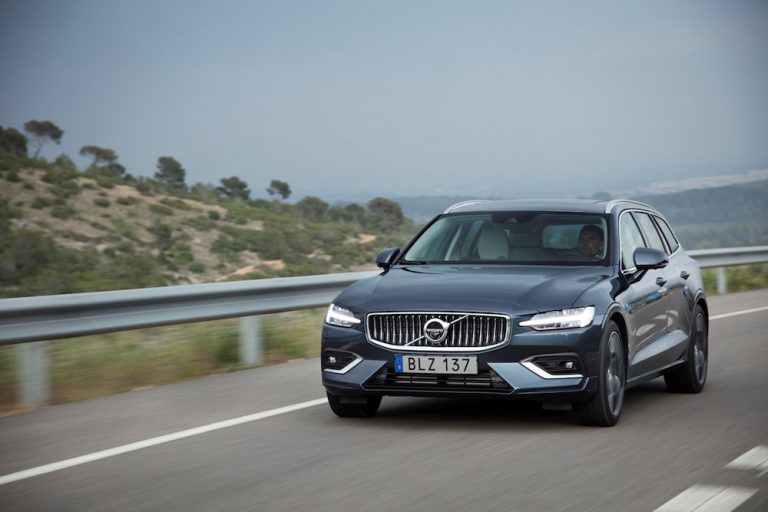 Currently, the only petrol option is the T5, which is also the most powerful of the bunch churning out 250hp, but is slightly less economical with a 43.7mpg figure.
New Volvo V60 – Front-Wheel-Drive
All variations will be front-wheel-drive, and diesel buyers will have the choice of a six-speed manual or eight-speed auto box. Some enthusiasts may be disappointed to discover that the petrol will come with an automatic as standard.
Volvo is determined to keep the German competition in their sights by packing their new car with the latest tech; LED headlights, powered tailgate, two-zone climate control, and rear parking sensors are all standard.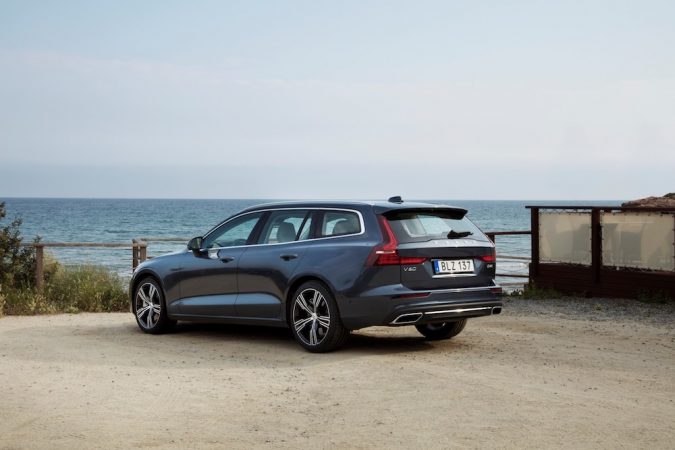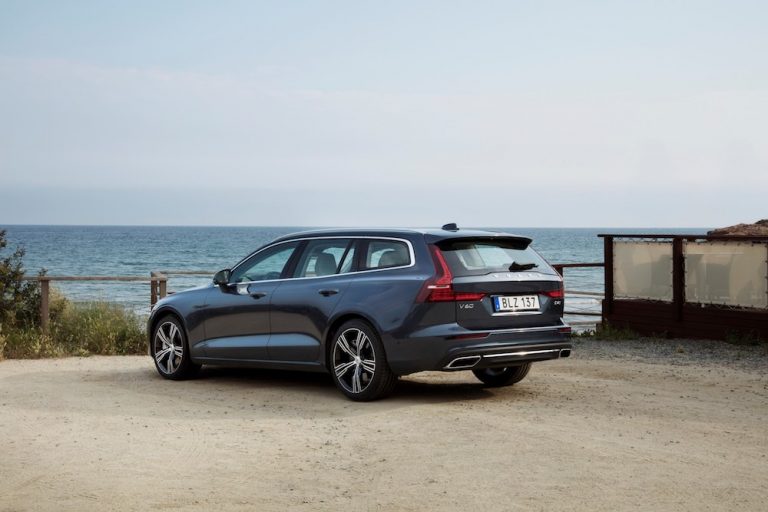 A 12.3-inch driver's info display controls the cars satellite navigation, safety systems and infotainment (courtesy of Google, Spotify and numerous other companies). The 'Sensus touchscreen' can also be controlled using voice commands.
New Volvo V60 – Come With Volvo On Call
Each model will come with 'Volvo On Call', a system which has been seen in a few other luxury manufacturers in which your smartphone can be used to program the satnav, or set the climate control from outside of the car – useful for brisk winter mornings.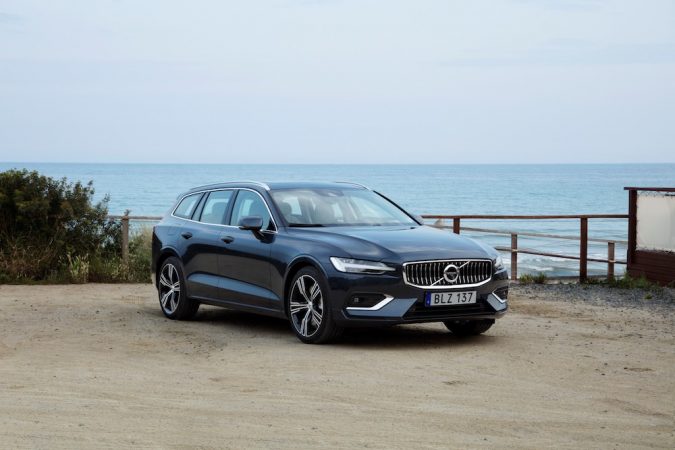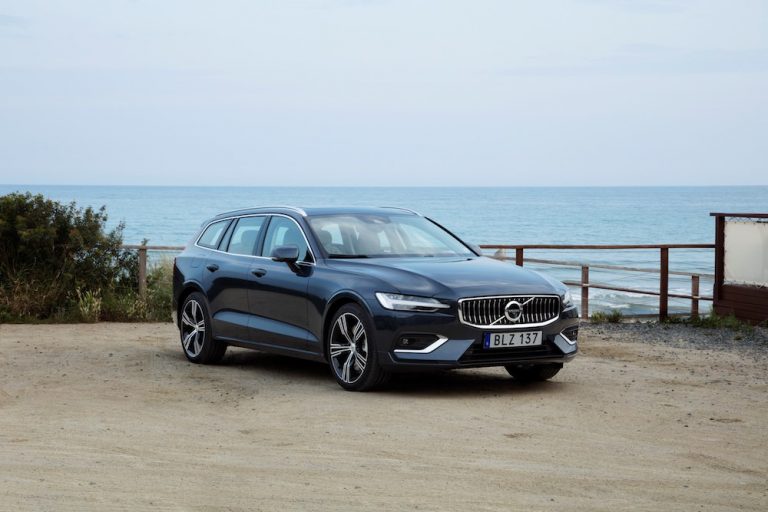 A 'Pro' option is available for all models as a top spec variation for those with more decadent tastes – powered front seats with heating and ventilation settings, driftwood on the interior and chrome trim on the exterior, Nappa soft leather upholstery, a widescreen heads-up display on the windscreen, and 19" alloys.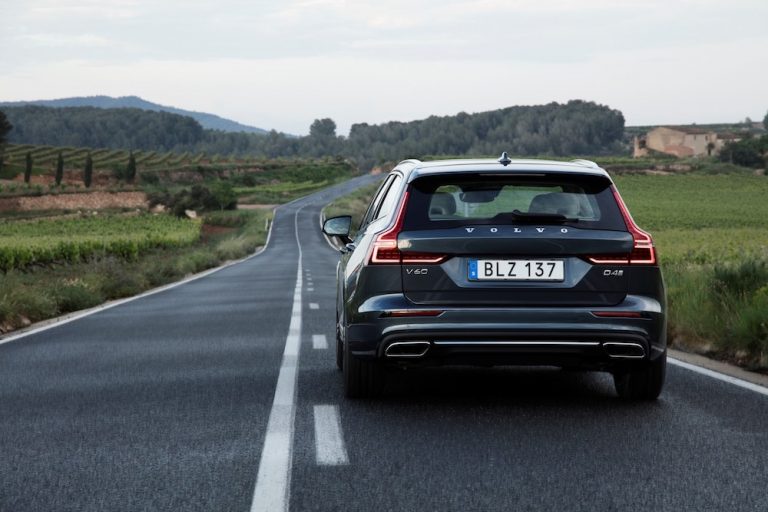 Focused on Safety – New Volvo V60
As expected from Volvo, safety has been a huge focus with automatic braking as standard alongside steering support to help swerve around objects in the road in an emergency.
Semi-autonomous driver tech is also featured with a 'pilot assist' – up to 80mph the car will assist steering, acceleration and braking in order to keep the car in-lane and a safe distance away from other cars on the road. Volvo are keen to promote this car as a comfortable, upmarket, motorway cruiser.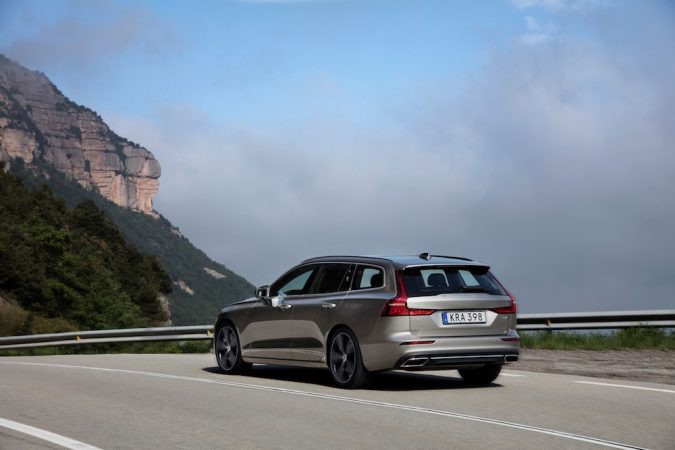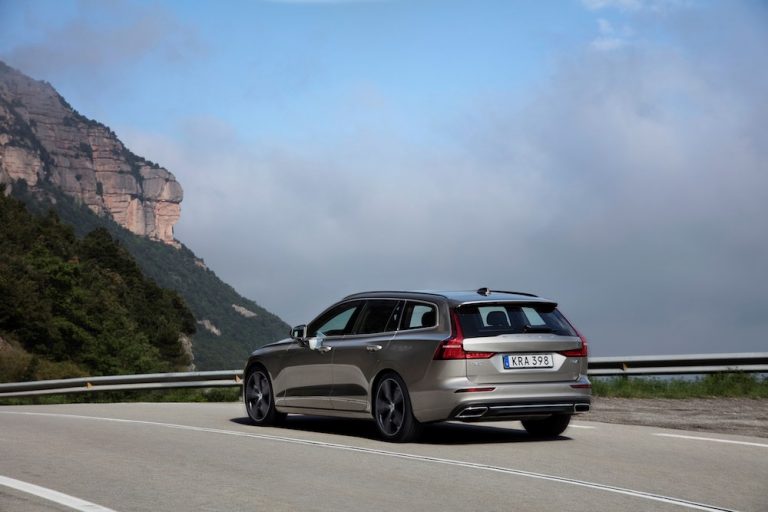 New Volvo V60 Price
Volvo is pushing to get the car into driveways across the country, with lease deals starting from £299 per month with a £4,387 deposit and 48-month contract. 'Care by Volvo' is also an option with monthly payments covering maintenance, servicing, roadside assistance, and insurance.
It's clear that Volvo isn't up for being left behind by more dominant luxury brands such as BMW and Mercedes, and at first glance are putting up a good fight against the competition.