Bold Entry into British Roads
The British roads are about to get a revamp as OMODA, the game-changing crossover SUV brand, prepares to mark its territory. Combining advanced technology, an eco-friendly mindset, and a strong sense of community, OMODA is not just offering a car, but a lifestyle to the British automotive scene.
With style, performance, and responsible pricing at its core, this brand is more than ready to dazzle young, aspirational minds with its inaugural OMODA 5 model, hitting the UK market by the end of 2023.
A Glimpse into the Future
It's clear OMODA is propelling the future of cars into the present. Their focus? Urban crossover SUVs designed with a vision to achieve net-zero carbon emissions by 2030. OMODA's CEO, Mr. Chen Chunqing, emphasised the brand's dedication to revolutionise the industry by tapping into the rising demand for personalised SUVs.
He believes that OMODA can lead this transformation, aiming to sell a staggering 1.4 million units globally by 2030 while fostering a community for owners to share their journeys.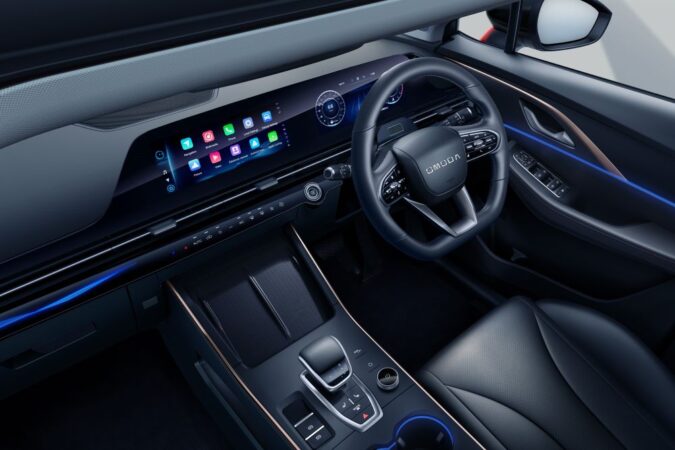 Performance Meets Artistic Design
Fuelled by the Modern T1X platform, the upcoming OMODA 5 isn't just about performance—it's about an artistic experience. With an expansive interior and incredible geometric riding capabilities, the OMODA 5, featuring a robust 1.6-litre Turbo petrol engine, promises to marry exhilarating drives with environmental responsibility.
Plus, for those with an electric inclination, there's the OMODA 5 EV variant launching simultaneously.
Beyond Just a Drive
It's not just about the ride; it's about the entire experience. OMODA recently secured a 5-star EURO NCAP safety rating, ensuring peace of mind on every journey. Standard inclusions like adaptive cruise control, lane-keeping assist, and forward collision warning elevate the driving adventure, making safety and sophistication accessible to all.
A Global Movement
OMODA isn't just manufacturing cars; it's creating a global movement. Their holistic approach champions low-carbon technologies and innovation through the O-LIFE and O-LAB divisions. But the real heart of the brand is its community.
Dubbed 'OMODERs', these brand enthusiasts are connected through the exclusive "O-CLUB", a platform promoting unity and the shared thrill of driving an OMODA.
The Ultimate OMODA Lifestyle
With its "Art in Motion" design philosophy, OMODA isn't just selling vehicles; it's offering an enriched lifestyle. This is evident in the brand's commitment to art, music, and fashion, promoting a sense of community and exclusivity. OMODA's O-FASHION division seamlessly blends minimalism and futurism, encapsulating the essence of the brand in wearable fashion.
In Conclusion
OMODA's entrance into the UK automotive market signifies more than just another car option. It represents a blend of art, technology, community, and innovation. As OMODA gears up for its debut, it's clear that British roads and the automotive community are about to be treated to something truly special.