Not too long ago, we looked at Polestar and their Precept concept. It was to showcase the vision and design ethos of Volvo's EV sibling in the years to come. Mostly, I think they're just doing it to show off what they can do, which is respectable. But if the Precept has somehow missed your gaze, then turn your eyes upon their next creation. While still a concept, the O2 is even prettier, to my eyes.
Unlike the four-door Precept, the O2 is a sleek and sexy roadster. Could this become a true successor to the Polestar 1… Maybe? For now, though, I'm just relishing how gorgeous it looks. But that isn't to say that the O2 is purely form without function. Being a proper sports car (in concept form), it'll have to be rigid yet lightweight. To ensure this, Polestar's even built a bespoke aluminium platform.
All The Show, Plenty Of Go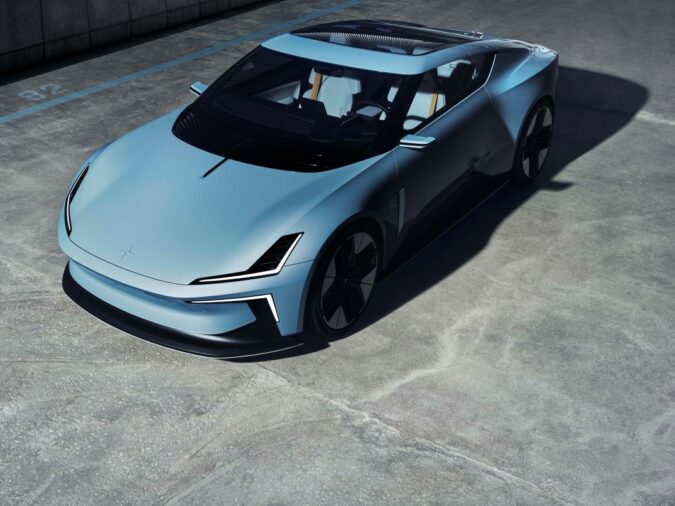 The engineers over at Polestar have been hard at work refining the dynamics, as well. They hope that it could be intuitive, engaging, and responsive, yet deliver as much spirited pleasure as possible. They calibrated the steering to be sharp and tactile, delivering you that linear feel. All of which you could enjoy inside your low, wide, and angry little roadster. Aerodynamics is another key focal point.
There's an array of ducts, vents, blades, and channels throughout the entire car. Both for speed, and maximising EV range. The interior is just as chic as any other Polestar, and you even get a drone. It's able to lift off from the rear canopy behind the seats and follow you around autonomously. For me, I'll keep on dreaming about the drive. Here's hoping Polestar is going to put the O2 into production.