The 4-series has long been, in my view, one of the most aspirational BMWs that an enthusiast can lust after. It's handsome, captivating, classically elegant, and is nevertheless a capable grand tourer with the athletic chops to carve neatly through a set of B-roads. Although, such a joyous machine comes at a cost of a couple of doors, as well as rear seating that's just about comfortable enough for small kids.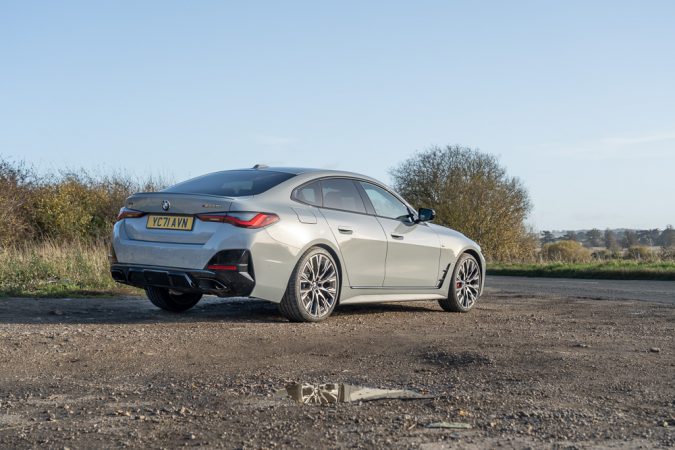 These drawbacks can, at least, be rectified with distinct models such as the M440i xDrive Gran Coupe, taking what works, and stretching it out a bit. So, not only could you enjoy the touring nature of a 4 series and gaze at its muscular looks, but you also get to enjoy a bit more practicality. But is BMW's newest edition of its four-door 4-series, with some M-borne tweaking and all-wheel drive as good as it seems?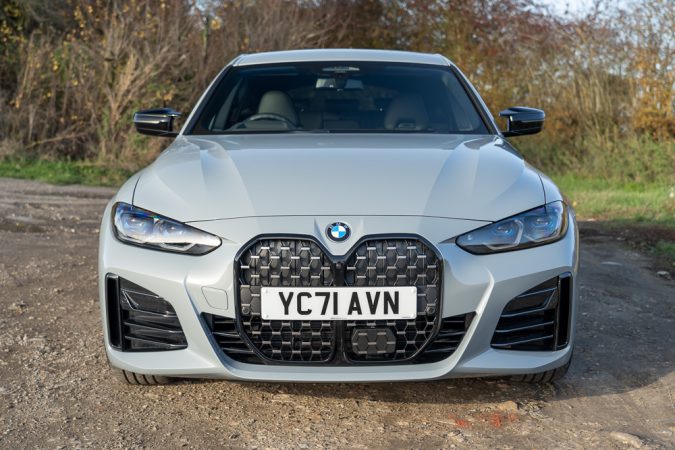 What Is The BMW G26 M440i xDrive Gran Coupe About
Perhaps the most noteworthy topic of discussion with any new Bimmer is its looks. In particular, that grille. I know its ginormous kidneys may rub many of you the wrong way. However, if we just ignore it for a moment and take a peek elsewhere, the M440i Gran Coupe is a good-looking car. It has a more subtle beauty about it, lacking the over-the-top aggression of the M440i's full-blown M siblings.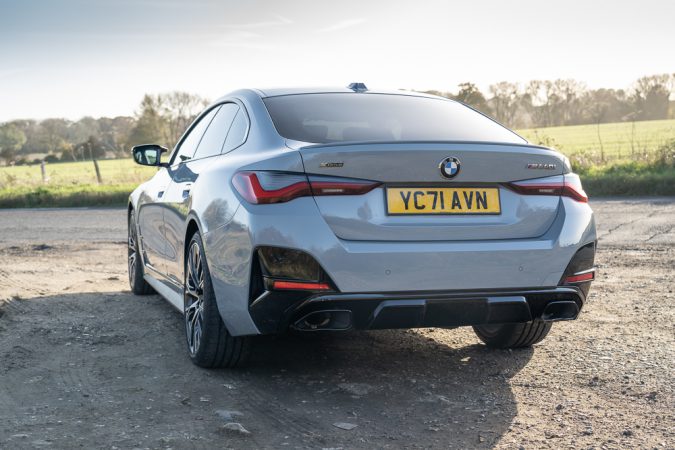 Despite BMW having stretched it to the extremities, it still maintains a quintessentially 4-series stance and proportions. Although it sits on a longer frame and wheelbase, the M440i Gran Coupe indulges us with its sleek and elegant silhouette. It sits especially well, I think, with these upscale – Aston Martin-esque (?) – wheels. Oh, and let's not forget the flat grey paint, accentuating its sculpture beautifully.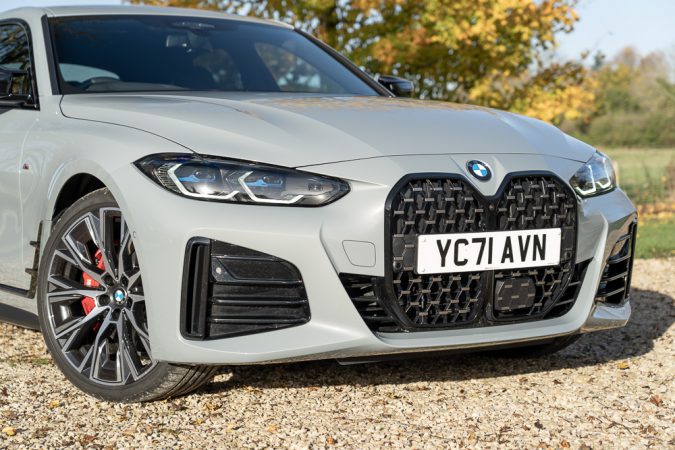 How Does It Drive?
One wonders… Does expanding its dimensions (and thus, weight) in return for four seats, and dialling back its dynamism to not cannibalise an M4 ruin the M440i's driving characteristics. The short answer is no, it doesn't. It somewhat pains me to say this, but I dare say you don't have to blow all your cash on a thoroughbred M car to have a similarly enjoyable experience. Four-seater or not, it's very good.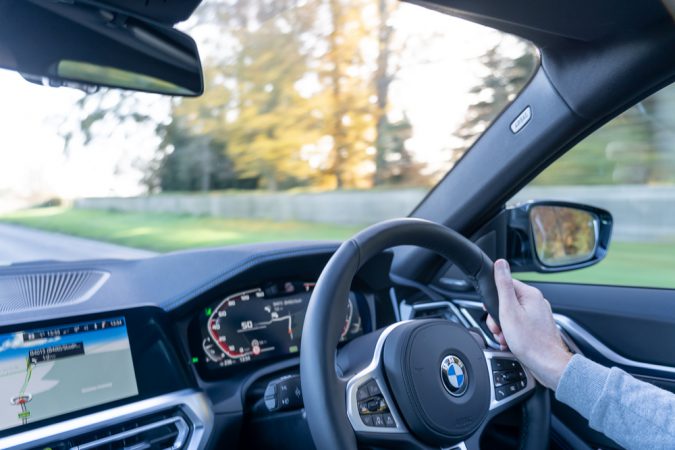 Granted, the M440i isn't as highly strung, and that's the point. The chassis is much softer and far more compliant. The M440i xDrive Gran Coupe still carries sports suspension but is knocked back a step or two down in harshness. The engine, meanwhile, is still the same unit as in the M4 Competition but detuned a tiny bit further. In other words, the block is a familiar 3.0-litre twin-turbocharged inline-6.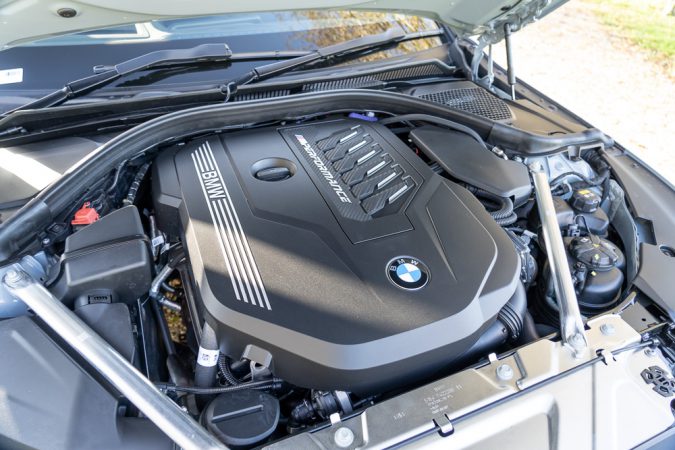 This is then combined with a 48-volt mild-hybrid system. In all, you're looking at a mill that could crank out around 374hp and a whopping 500Nm of torque. Both are highly respectable figures. At the end of the day, you're getting a car that's just two steps behind an M4 but is just as fun to drive dynamically, at the limit. Therefore, you might not need an M3, M4, or M5 to experience what a driver's car feels like.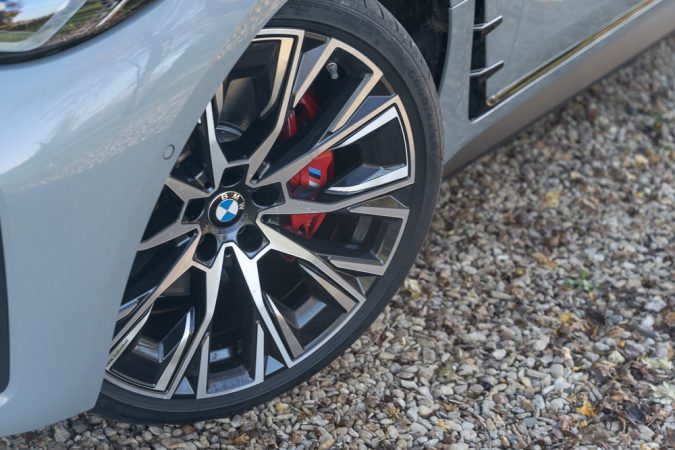 The engine is more than happy to rev its heart out, with peak power boosting up as low as 1,900RPM. You'll be left with bountiful performance on the road, which still has plenty more to give by the end of my run. Even after hard-driving, there's a surplus of performance that seems quite irresponsible to use on public roads. Additionally, BMW's graced the M440i Gran Coupe with its wonderful xDrive system.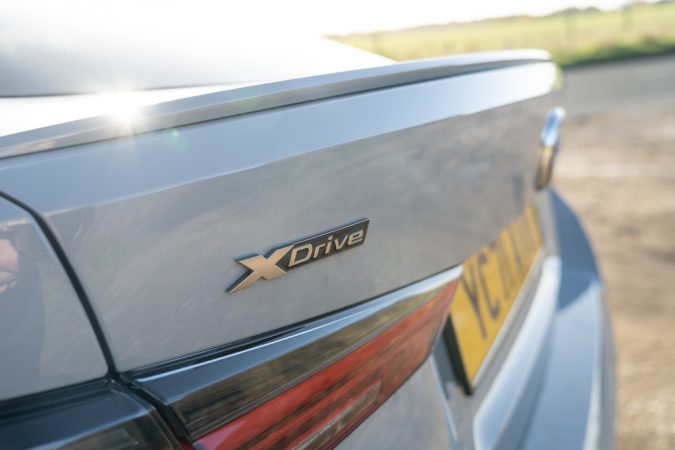 Lean into the corners, and that clever all-wheel drive system makes sure that all those horses can be deployed readily at any moment. Regardless of how greasy the roads may be, you won't have to hesitate with a bit of playful tap on the throttle every now and then. Its potent traction and agility are also thanks in no small part to a sporty rear differential. It's electronically-actuated, and fully variable all-around.
This comes as a standard fit on an M440i xDrive Gran Coupe. The rest of the performance-y bits are also turned down in sprightliness compared to an M4. Yet, the gearbox – a similar 8-speed Steptronic auto – shifts just as rapidly and smoothly. As does the steering, which turns in sharply at speed, before these standard-fit M Sport brakes put you to a dead-stop in an instant. In summary, it's not short of pace.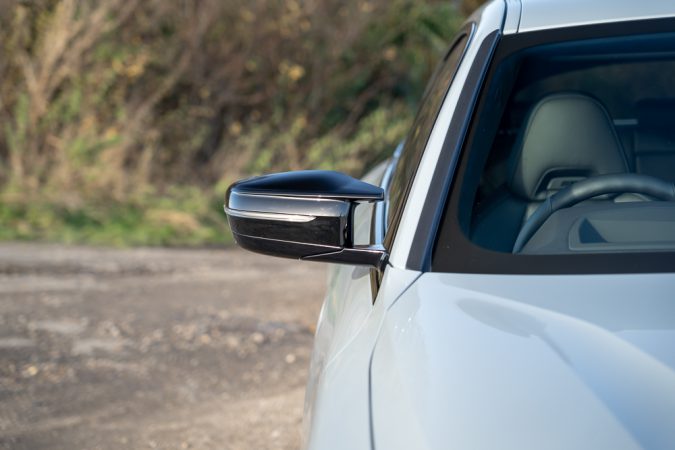 With that in mind, the M440i Gran Coupe is still quite an efficient car. BMW will tell you all about the racing-inspired pistons, connecting rods, or its bellowing exhaust. Or, how much time it spent tuning the twin-scroll turbos so it could spring to 60mph in 4.7 seconds. For me, it's that 48V hybrid starter-generator unit that's most valuable, adding an electric assist to keep the M440i humming by at 35mpg.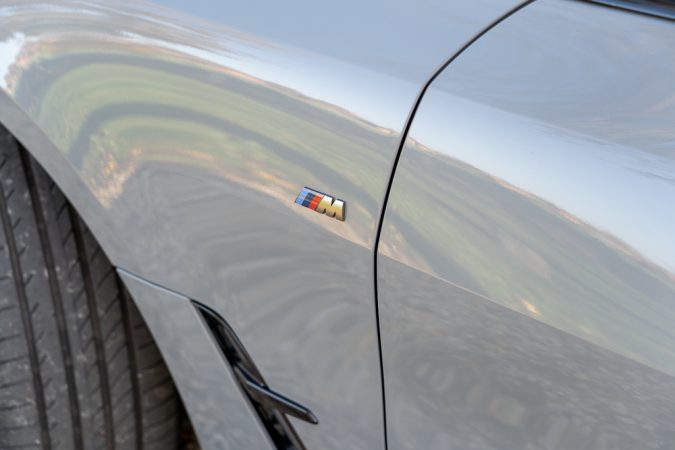 What Is It Like Inside?
The four-door M440i xDrive Gran Coupe is wider, longer, and taller than your usual two-door 4 series. This quite simply means that rearward passengers can enjoy more head- and leg-room in the back. That's on top of an enlarged boot space, too. For better or worse, you don't get the racing bucket seats that was featured in the Competition-spec M3 and M4. They work well on a track day, for example.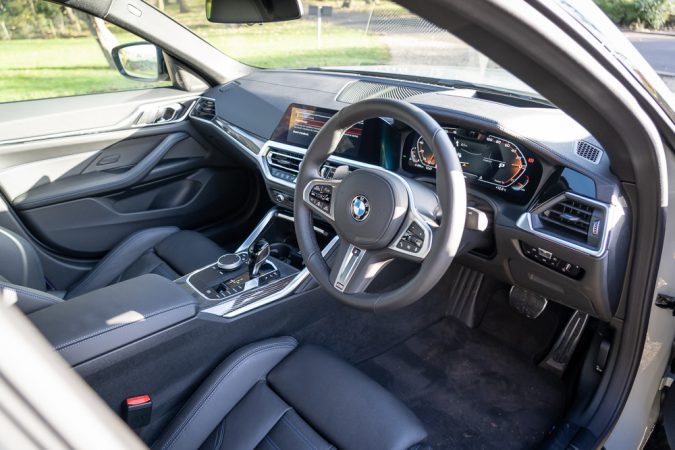 But then again, they can be rather uncomfortable for lengthy commutes. Moreover, it's unnecessary for daily driving. In its place, the Gran Coupe adopts a more comfortable cruiser approach, fitting in a set of comfier seats. Moving on, it comes without the bright and flashy M paraphernalia dotted across the cabin. Nonetheless, it's a very nice place to spend time in, with sumptuous leather everywhere.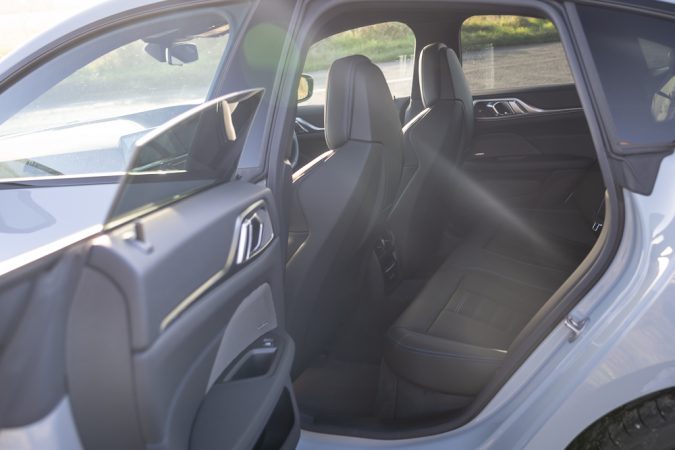 The Experience
Though if you spec your M440i right, you can flaunt to your mates about that carbon centre console of yours. That's before they notice the raspy soundtrack from the exhausts booming along. Being a BMW also comes with many high-tech amenities in the cabin. Gazing back at you is a fully digital instrument cluster. It displays information sharply, clearly, and responsively across 12.3-inches of glass.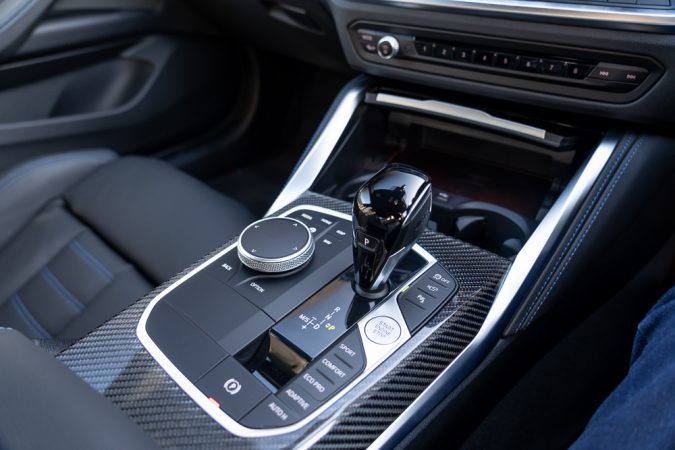 Look a bit further left, there's of course BMW's staple 10.25-inch iDrive infotainment system that's so very intuitive to use. This is merely the tip of the iceberg of the M440i Gran Coupe's many electronic gadgets. Pay a little extra, and you can option fitment such as having access to more than 40 different driver aids. These include functions like adaptive cruise control, or being able to set a speed limiter.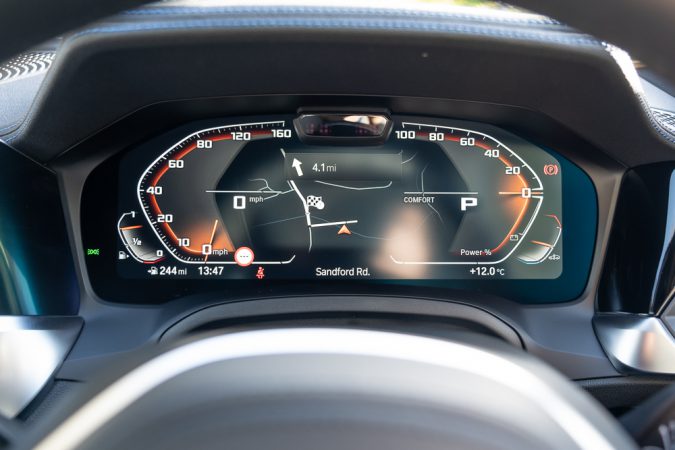 As standard, however, you're still bathed in technology. Equipment like a front-collision warning or lane-departure alerts come by default on every 4-series. Moreover, its options list expand these driver aids and safety systems immensely. One notable example is BMW's parking assist functionality, where it's able to automatically guide your car into a parking spot, covering a distance of up to 50 metres.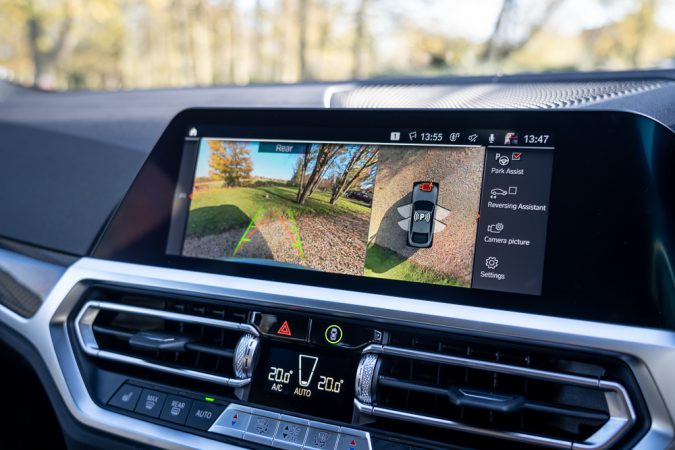 BMW G26 M440i xDrive Gran Coupe Cost
From what I've gathered during my driving so far, the M440i xDrive Gran Coupe is very nearly an M4 in its breadth of ability. It's incredibly performant in any given condition and doesn't cut corners when it comes to building the ultimate driving machine. Moreover, you're getting a lot more as far as sheer practicality goes, and it works just as well as a family runabout or daily commuter.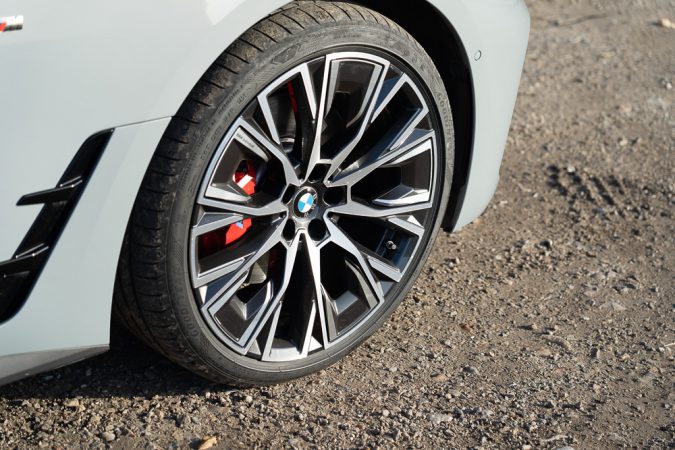 With that being said, it comes with a big discount compared to an all-hell-breaks-loose M4. The base sticker price of an M440i xDrive Gran Coupe is £52,880. Our example, as you see it here with a healthy volume of options tacked on, costs around £62,750. The most expensive option, by far, is what BMW calls the Technology Plus Pack. For £3,650, this is where most of our geekery earlier was ever-present.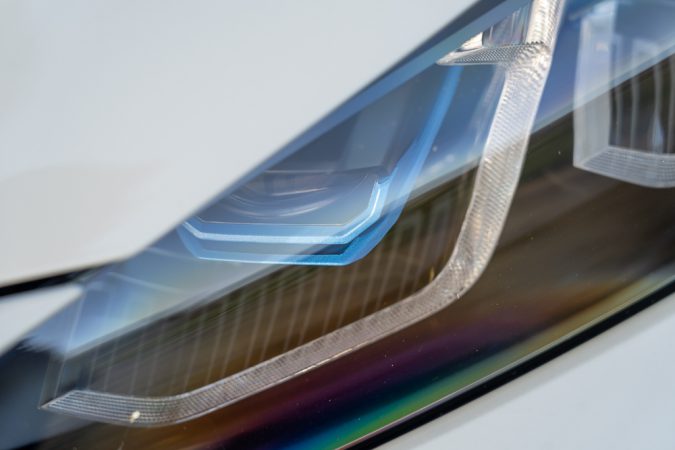 You get the full driver aid suite, including the park assist feature and a heads-up display. The Harman Kardon surround audio system included in the package sounds pretty impressive, as well. Next up, we have the Comfort Plus Pack, which for £1,950 provides us with cosy add-ons such as a heated steering wheel. Then there's the Visibility Pack, which gave us adaptive high beams and laser lights for £1,500.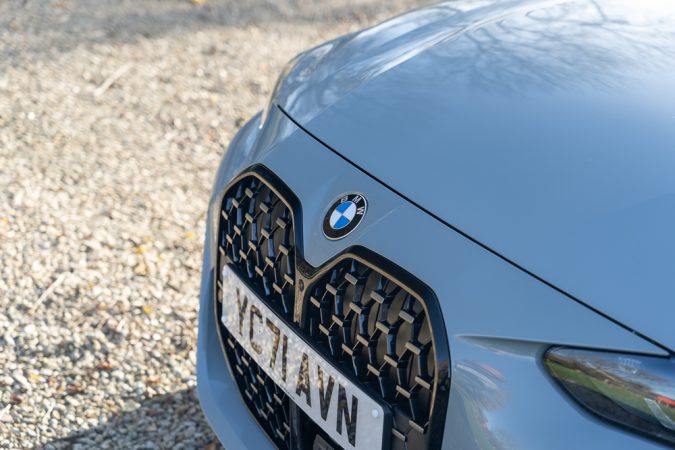 Verdict
As a whole, the M440i xDrive Gran Coupe is one of the most well-rounded cars in its class. Should you be concerned about performance, then don't! Its powertrain, while not as meaty as its beefier siblings, is more than sufficient. You'll likely never need more than this on a regular basis. As you stick the Gran Coupe into the corners, BMW's masterful chassis, suspension, and steering tweaks take centre stage.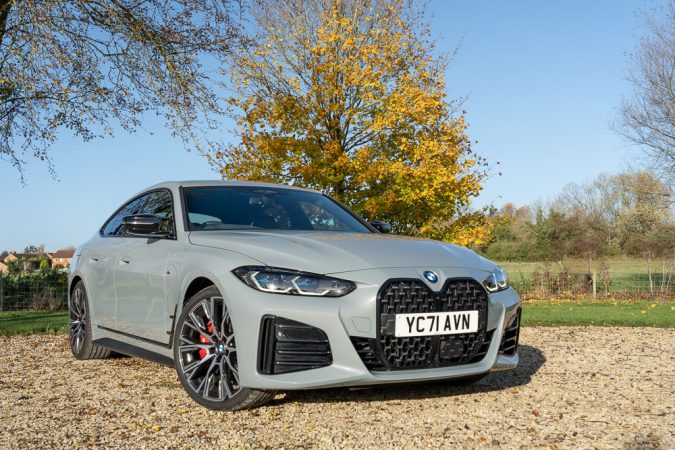 The adaptive suspension keeps you poised, just as the e-rear differential works hard to keep the power down. Working alongside that is xDrive, whose all-wheel-drive prowess make sure you can get going quickly, irrespective of the weather or road surface. And when you're ready to power through, its 48V mild hybrid brings a tiny kick of power to the engine, all the while trying to keep your fuel bills low.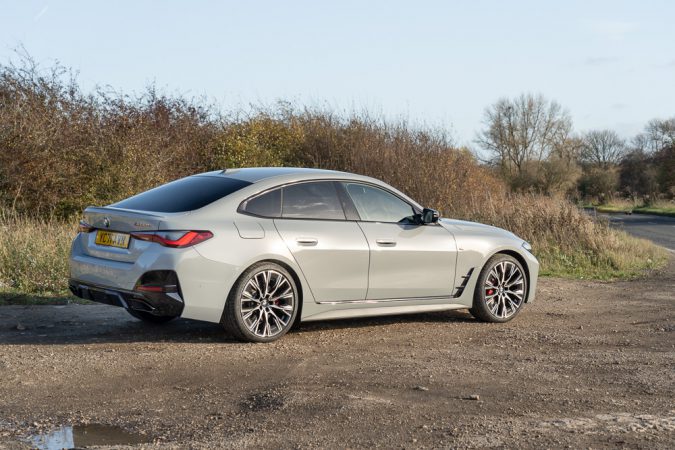 On and on, the M440i Gran Coupe's dynamism is shockingly good, in every regard. Once you step into the cabin, you're greeted with a luxuriant interior space. This is then filled to the brim with countless electronics to make being behind the wheel both safer, and less of a chore. A jack of all trades, BMW's M440i xDrive Gran Coupe is a master of all.

Specification
BMW G26 M440i xDrive Gran Coupe Specs

Price: £52,880
Engine: 3.0-litre Twin-turbocharged Inline-6
Power: 374hp
Torque: 500Nm
Transmission: 8-speed Automatic
0-62mph: 4.7 seconds
Top speed: 155mph
Weight: 1,900kg
Economy combined: 33.2-35.3mpg
CO2: 193-181g/km