When the BMW M3 first came along, it had set the whole world ablaze. Till today, its legacy remains as solid as ever. Every passing M3 reminds us of BMW's prowess in building the world's most ultimate driving machines. Nonetheless, each generation of the M3 also comes with it a list of expectations it's required to meet before it even rolls off the factory. So, can this new M3 Competition do the same?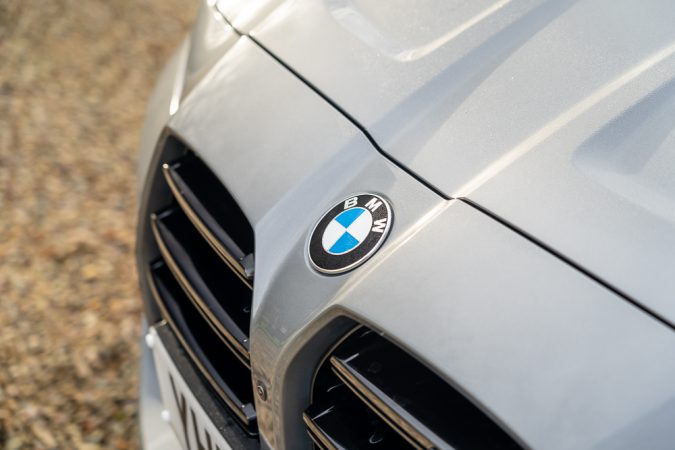 Already, it's drawn anger from diehard BMW purists for not only its peculiar design but also its technical and engineering choices. Does this make the all-new and updated G80 M3 Competition M xDrive any less BMW than its predecessors? After all, it has to cater to a different breed of customers than mere petrolheads of yesteryear. In short, no. It's as much of a BMW that it deserves to be, and a lot more.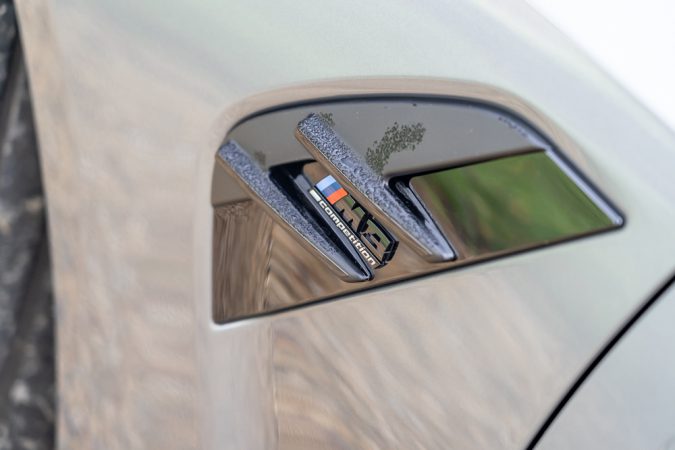 What Is The BMW G80 M3 Competition M xDrive About?
The most hotly debated, and undoubtedly divisive aspect of the more recent crop of Bimmers, is that front grille. The nostrils on the M3 Competition too are, to put it mildly, questionable. Even for a self-professed BMW fan, I can't help but wonder as to what the designers are thinking of. The new grilles are widely panned by almost everyone, immediately as soon as they lay eyes on the new M3.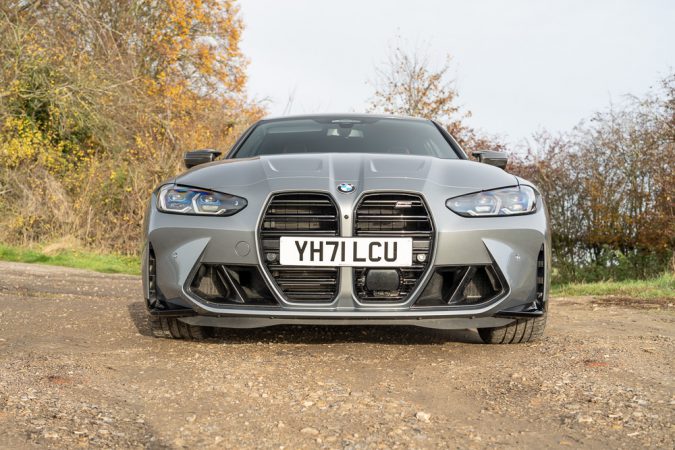 However, I do think the sheer hatred for this is slowly thawing away. And it does seem as though folks in general either don't care anymore or are gradually getting used to it. Give it a few more years, and I'm sure the M3 Competition's odd styling will become a footnote in its traits. The rest of its looks are similarly bold, aggressive, and somewhat over the top. It's what you get in a Competition-spec BMW.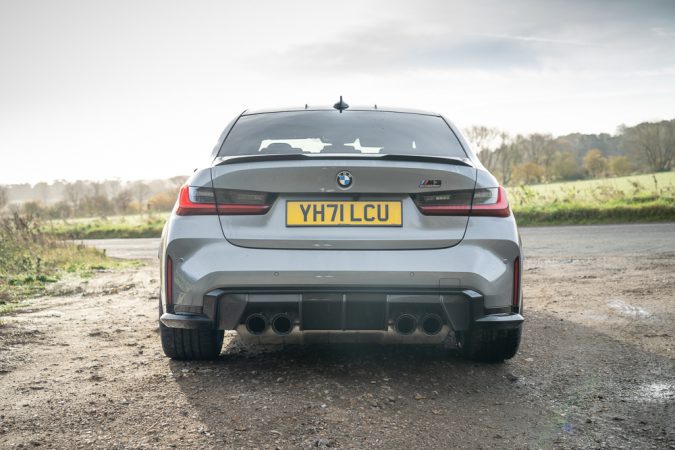 There are very sharpish creases and pointy flicks all-around. Elsewhere, the M3 Competition certainly does stand out more compared to a regular 3-series. As ridiculous as it may look, I dare say that it's a handsome car from some angles. In particular, around the rear. You'll also get subtle touches such as the stick-on ducktail spoiler and vast rear diffuser, just to remind you precisely what you're looking at.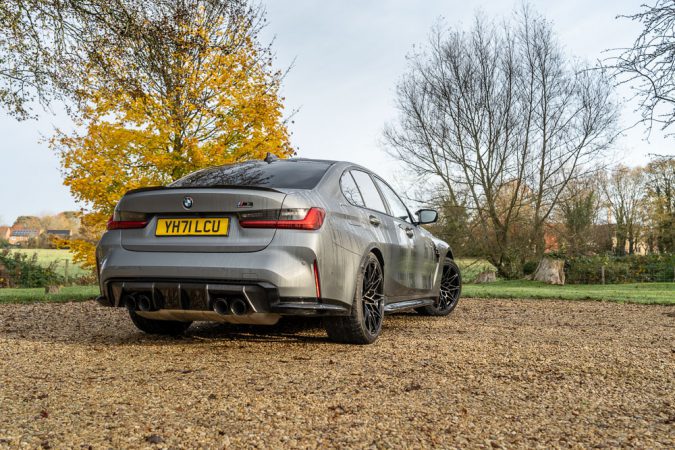 How Does It Drive?
As brawny as the bodywork may be, it's the muscles underneath that harks back to how the M3 made its mark as the daddy of sports saloons. It's as though you'd happily forgive the M3's alienating grille once you have a feel for how it drives. Plus, what fun you'll have in it is incredibly variable too, with a myriad of drive modes to choose from. Moreover, each one can monumentally change its character.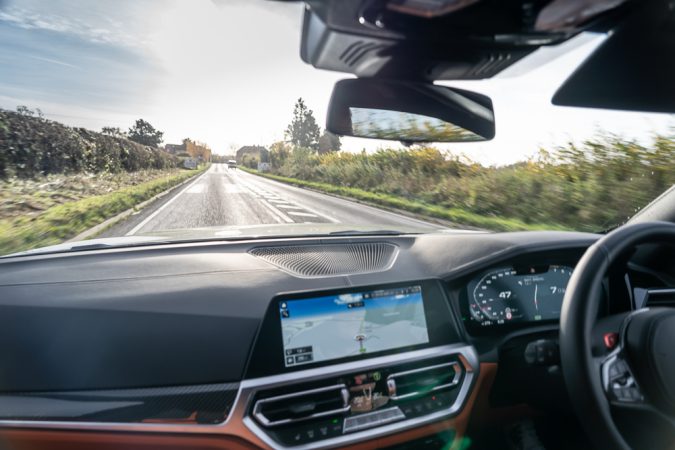 This enables you to comprehensively adjust the setup on the fly. This includes how loud you'd want its exhausts to be, how stiff of suspension would you prefer, how fast and aggressively do you need the transmission to change gears, and whether or not you're privy to twitchier throttle response. Best of all, these settings can be granularly set independently to one another, without consequence.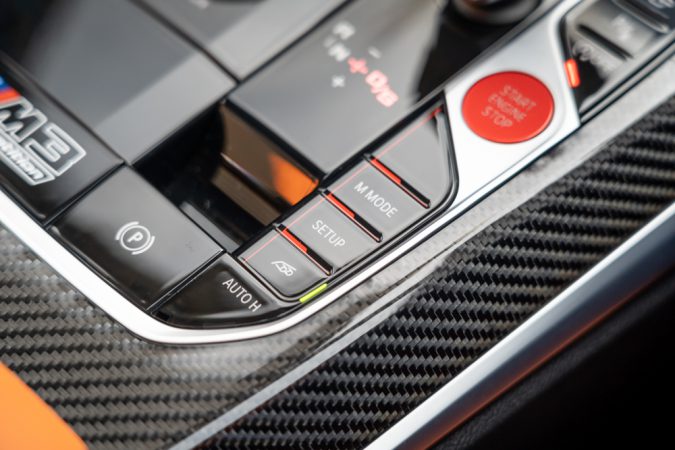 In other words, you can have softer springs to preserve your spine, but also switch on the uber-loud sports exhaust to tickle your eardrums. You can then save and access these pre-set options right away from the two, bright red M buttons on the wheel. Speaking of, we then get to the driving experience of the M3 Competition, and it's unsurprisingly good. Actually, it's very, very, stupendously good.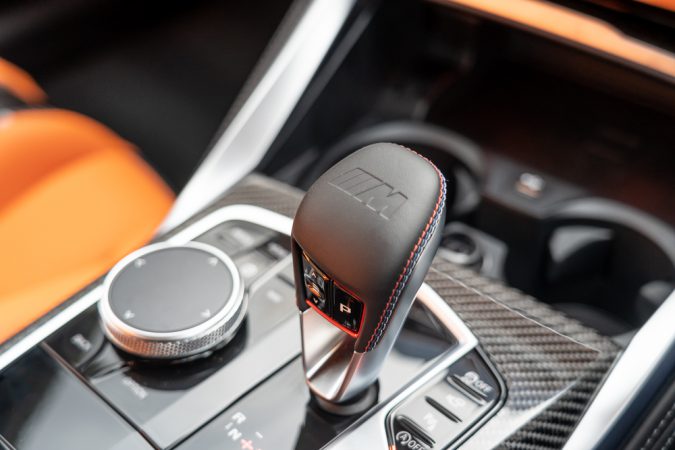 The performance on offer is utterly bonkers, courtesy of a 3.0-litre inline-6, paired with two turbos. It can sprint from 0 to 60mph in just 3.5 seconds thanks to its 510hp output and 650Nm of torque. This is an astounding 0.4 seconds faster than the rear-wheel drive version. And yes, if you've been paying attention, we have the xDrive spec. Meaning, it has a (mostly rear-biased) all-wheel drive setup.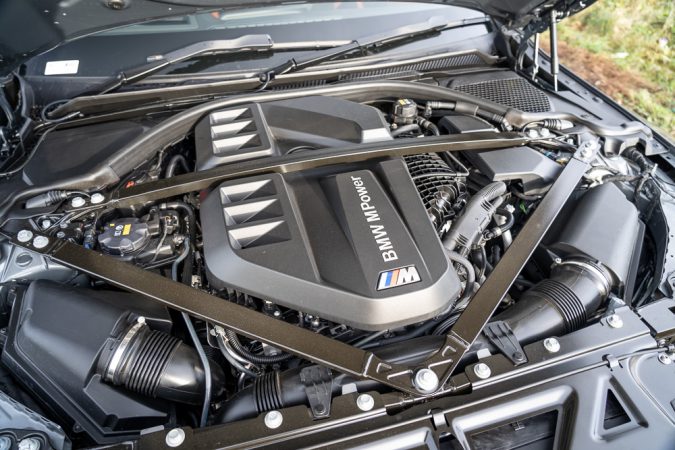 With all-wheel drive enabled, this elevates its athletic abilities to a whole other plane. Grip through all four wheels is monstrous, and it puts the power down like a sledgehammer. Regardless of the road conditions, be it a sharp corner or a long straight, the M3 Competition will have little trouble in managing the power. If there's one downside to that, it would be the lack of drama because of all of that fantastic grip.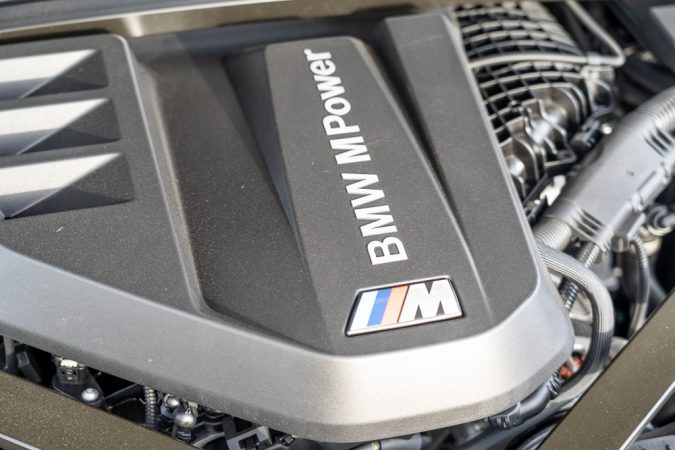 Unlike say, the Giulia Quadrifoglio (its chief rival), that one has an abundance of flair, theatre, as well as the momentary loss of traction that brings you one step closer to doom. Yet, BMW's more sensible M3 Competition can still wow you with its tactility. The gearshifts are lightning-fast and crisp. Besides that, even the actuation you get with operating the paddle shifters is still a joy to use.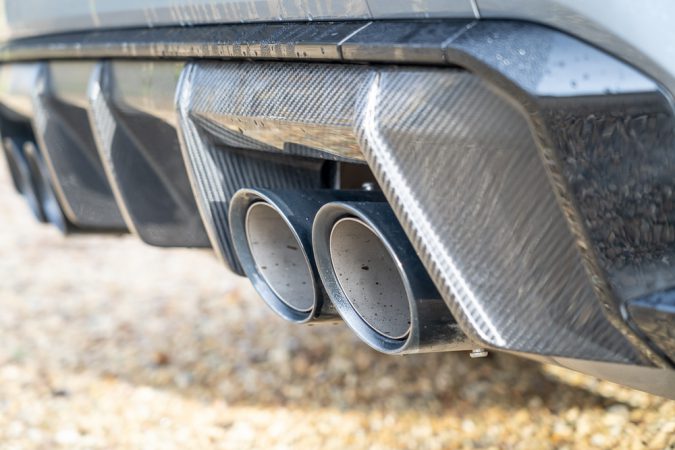 This is complemented with a noticeably raspy bellow from that straight-six. Elsewhere, the steering is sharp and precise, not lacking at all in feel. It sticks onto the road like glue, which is partly thanks to this lovely set of Michelin Pilot Sport 4S running shoes. The brakes are also mighty strong, but it's a privilege you get only with the optional carbon ceramics, with its fashionable gold callipers.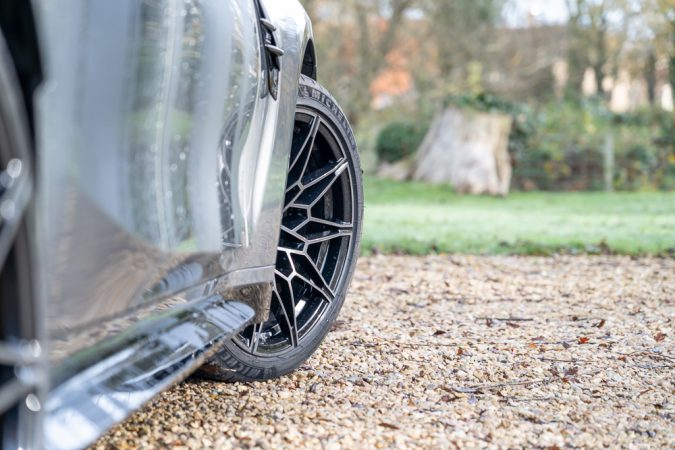 What Is It Like Inside?
The interior is suitably sporting, with Alcantara and carbon-fibre trim aplenty, everywhere you see or touch. I'm not sure if this bright orange cloth is what I'd personally pick, as it's not quite my taste. Nevertheless, you'll find ample M touches here and there like its old-school racing colours stitched onto the steering wheel and seat belts. The seats themselves are worthy of a mention, as well.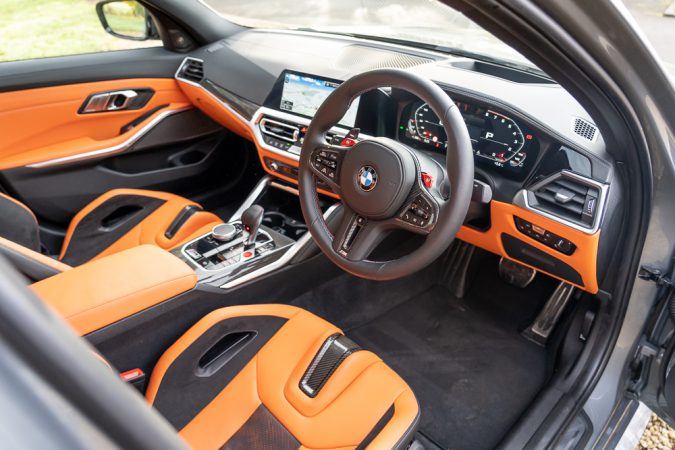 In the M3 Competition, you can opt to have these racy bucket seats. With that being said, I do suggest that try them on for size before you pick them, as they can be uncompromising. The side bolsters, for example, are quite high up. Not only would that make ingress and egress slightly less elegant. On top of that, you can find it pinching against the side of your thighs.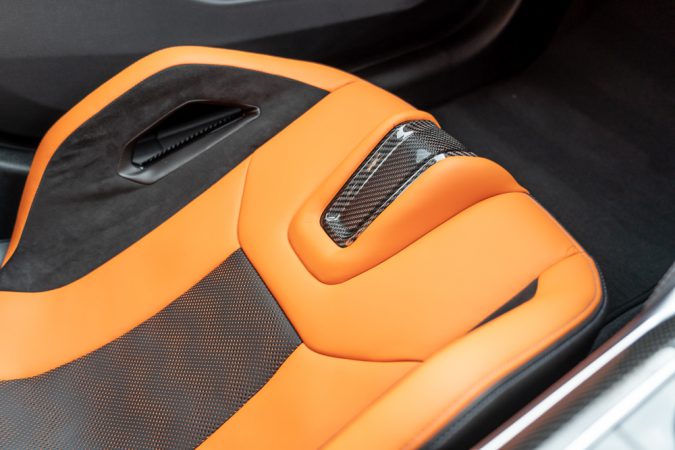 This can be quite uncomfortable to endure, especially on longer journeys. It lacks the cushioning of the regular 3-series seats, which again, can make it a tad more aching to drive over longer commutes. On the flip side, it works wonderfully as bucket seats should when you're on the limit. It sucks you in and keeps you steadily in place as you're chucking it into the bends.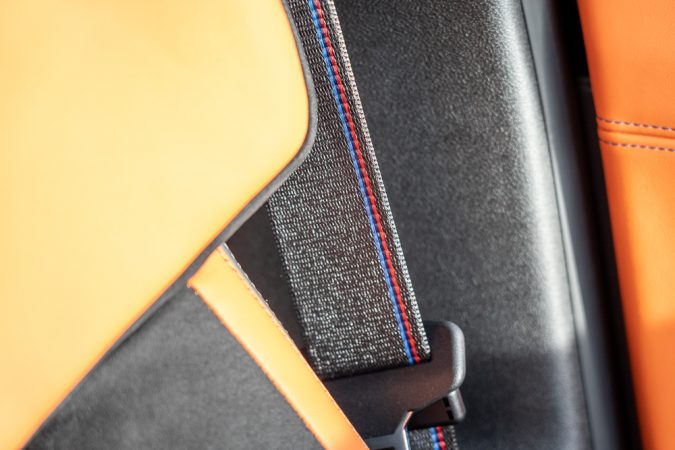 The Experience
As for the more practical aspects of the M3 Competition, you'll find lots to love. A big upside to picking the M3 over the M4 is how you can get an extra set of doors, more legroom for rear passengers, and keep that large boot further back. Being a BMW, the M3 Competition's suite of techy gadgets are as impressive as its outright performance. Perhaps, even more so.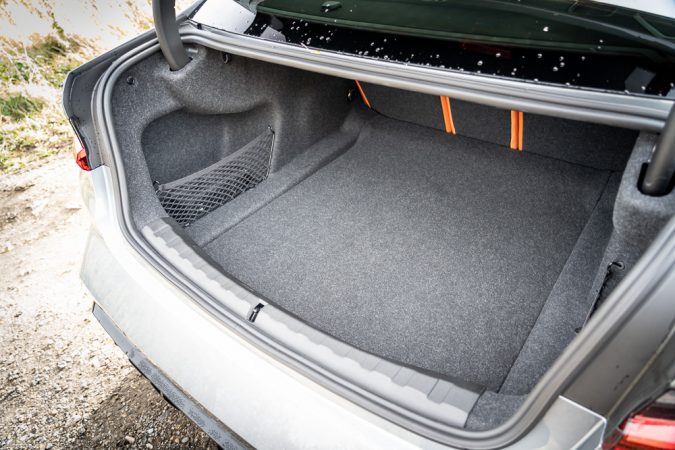 For instance, there are an array of cameras around the car, which displays a 360-degree view crisply on the infotainment screen. This makes it substantially easier to not only park, but also to navigate around tight, narrow, and obstacle-filled areas. You wouldn't want to scratch up those lovely carbon exterior inserts, do you?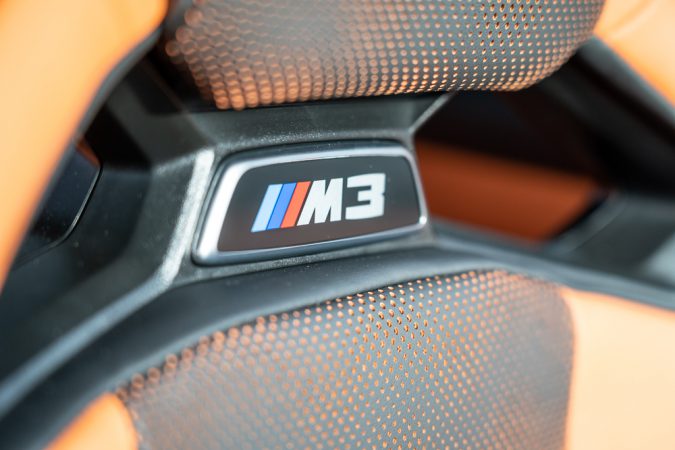 Another typical inclusion in today's Bimmers is the fully digital dash. It's as responsive as it is sharp, while it displays a wide variety of information clearly. You could tweak the instrument cluster to show other types of information as well, such as an enlarged satnav. If you configure your M3 Competition right, you could get other nice-to-haves, such as laser lights, automated parking assist, on top of all the usual safety systems and driver aids.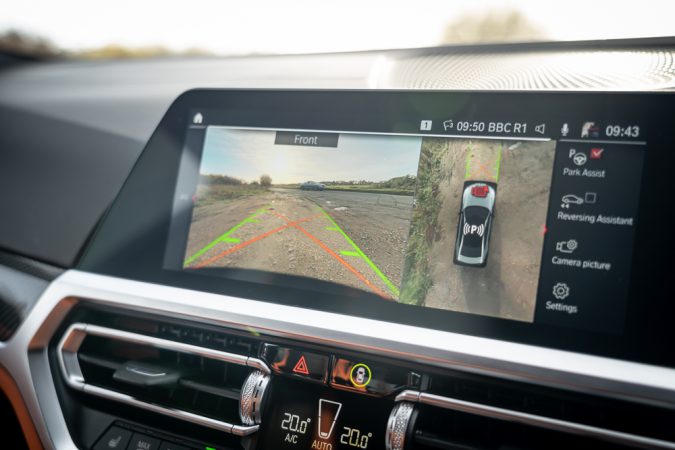 BMW G80 M3 Competition M xDrive Cost
There is, nevertheless, a high price to pay for getting yourselves a BMW M3 Competition. As you see it here, ours costs a whopping £95,119.99. By default, you're looking at a base price of £74,200.00. You can notice right away that this M3 flirts dangerously close to the £100,000 mark once you're comfy enough with the options list. The most expensive among them by far is the £11,250 Ultimate Pack.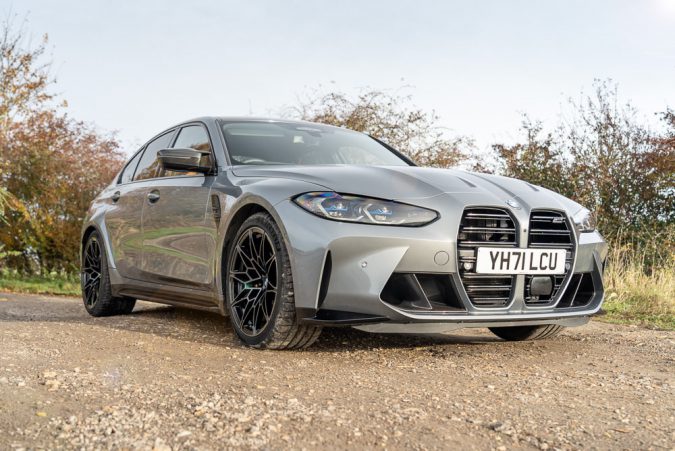 Here, you get fitment like those carbon bucket seats, as well as laser lights, an automated parking aid, and sportier exterior trim. Another option included in our car is the M Pro Pack for £7,995. Choosing it gives you the carbon-ceramic brakes we just mentioned, whose performance is undoubtedly worth the premium. Oh, and those pretty black alloys with track-honed tyres are another £850.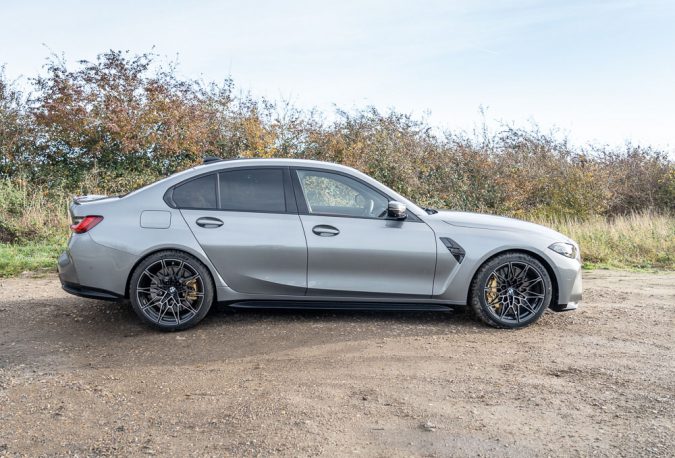 Verdict
If you're in the market for a family cruiser that'll perform just as magnificently on the weekly grocery run as much as it does with breaking lap times, it's hard not to recommend BMW's M3 Competition. As a whole, it's a brilliant performance car, worthy of its M badge.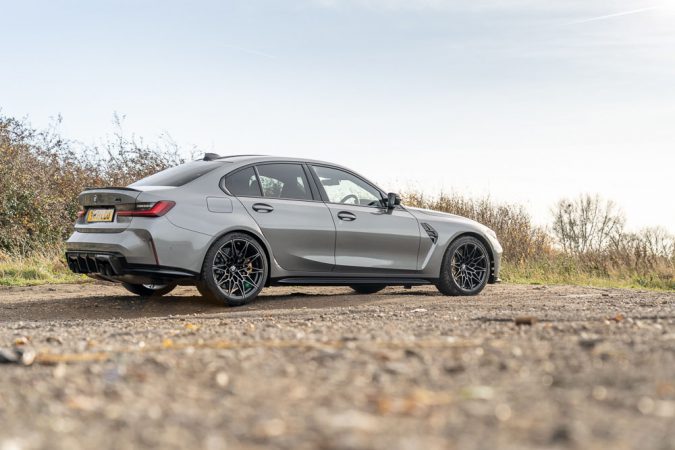 Furthermore, BMW's hottest four-door reminds us starkly that the M3 is still handily the king of sports saloons, unbeaten as of yet. The M3 Competition especially remains as the benchmark for all aspiring performance cars to beat, and the yardstick for which other manufacturers have to reach. Its front-end may be odd styling-wise for the moment, but if you can get past it, the M3 Competition is so very nearly close to perfect.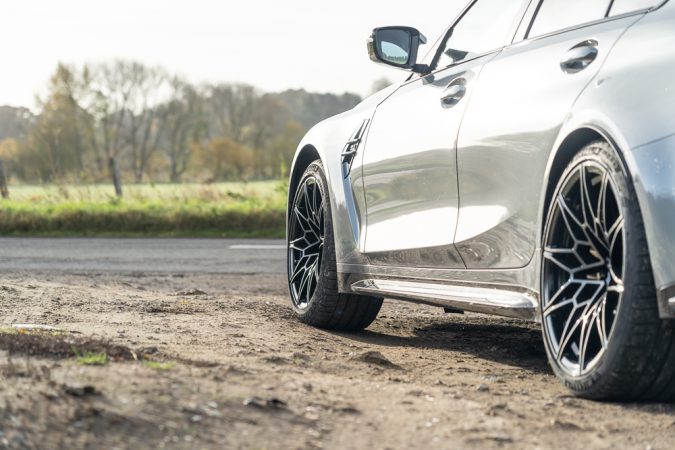 Specification
BMW G80 M3 Competition M xDrive Specs

Price: From: £74,200.00
Engine: 3.0-litre Twin-turbocharged Inline-6
Power: 510hp
Torque: 650Nm
Transmission: 8-speed Automatic
0-62mph: 3.5-seconds
Top speed: 155mph
Weight: 1,855kg
Economy combined: 28.2mpg
CO2: 228g/km