Anyone else here old enough to remember the uproar from purists right after Porsche announced an SUV – the Cayenne – for the first time? The backlash was absolutely brutal… How can Porsche make an SUV?! But nearly 20 years later, and the Cayenne has become one of Porsche's top sellers. I could also make the argument that Porsche might've gone bust had it not been for the Cayenne.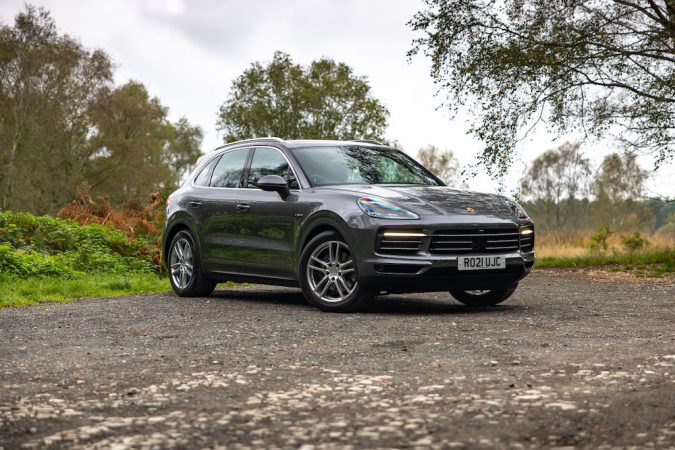 So, there's at least that upside to making an SUV. With that being said, the SUV landscape has also evolved by a significant degree since the Cayenne's initial launch. SUVs have become faster, sportier, more practical, and there are plenty of hybrids around, too. Porsche's answer to this is the new and improved Cayenne E-Hybrid. So, how does it fare in this ever-changing environment?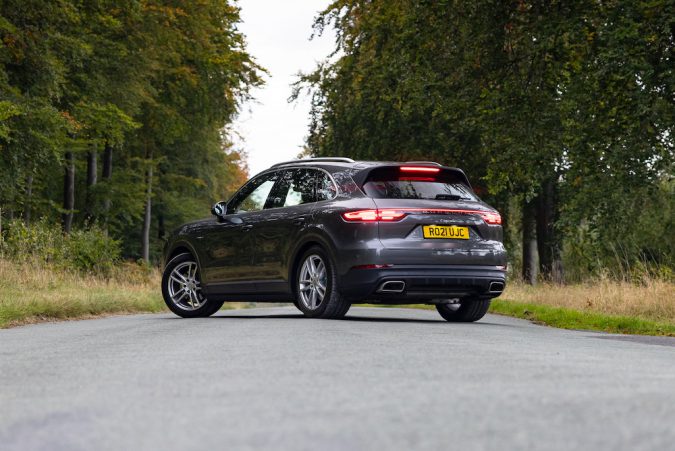 What Is The Porsche Cayenne E-Hybrid About?
My first impressions are… Interesting. To be fair, I've never been the biggest fan of how the Cayenne looks these days. But who knows, maybe it'll grow on me just like the first-generation Cayenne did. The modern-day Cayenne from someangles does remind me just how porky and ungainly SUVs have become over the last two or so decades.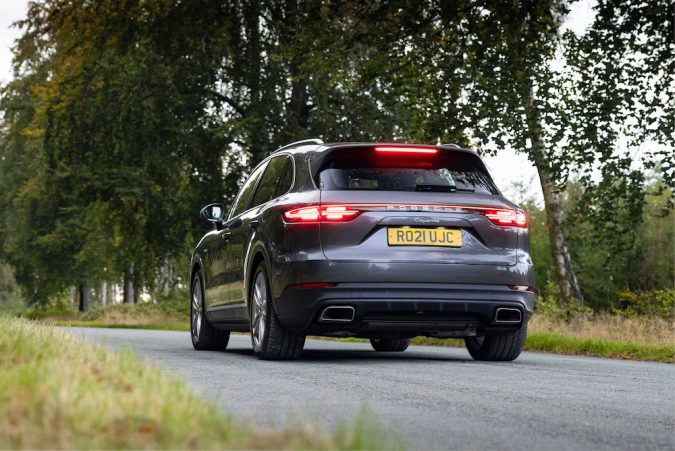 I do think Porsche's concurrent big-SUV would look neater in the GTS or Turbo trims. It's begging for a bit more racy paraphernalia, which the Cayenne otherwise looks a tad bland without it. Lacking any of those sporty trinkets, like this E-Hybrid, is just a bit meh as far as appearances go. Still, it has that quintessential Porsche look, and people seem to like it regardless. So, maybe it's not so bad, eh?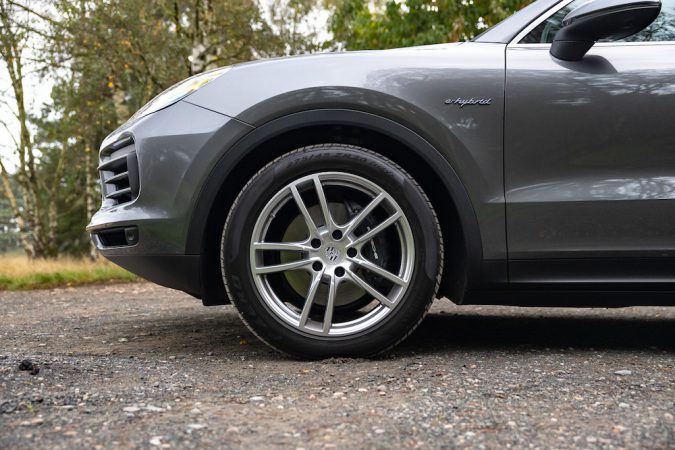 How Does It Drive?
But just because it's this big hybrid SUV, don't think for a moment that the Cayenne is as docile as it appears. E-Hybrid or not, it's still a Porsche, and prophecy says that it must drive like a Porsche. One of the best aspects of the Cayenne – driving-wise – is its configurability. Our unit here comes with the Porsche's Sport Chrono package. As such, we do have some driving modes to tinker about with.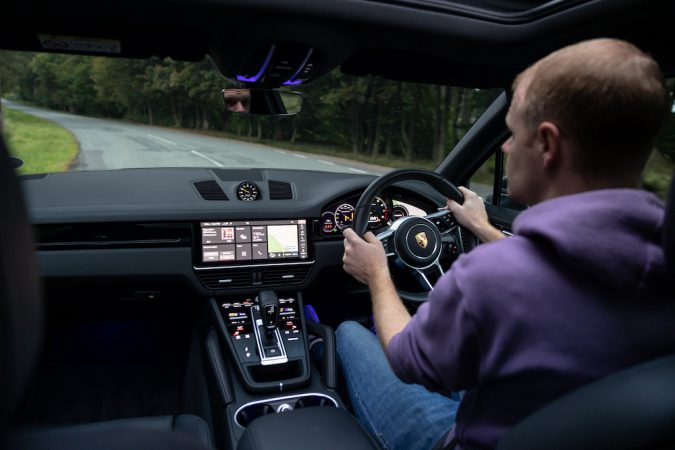 You can certainly test the limits of the Cayenne in the go-faster settings. One cool party trick of the Cayenne E-Hybrid, in particular, is what happens when instead of twisting the drive mode selector left or right, you press the central button. This activates a temporary boost function. Press it, and a 20-second timer appears on the dash. For those 20 seconds, it'll start by kicking down to a lower gear.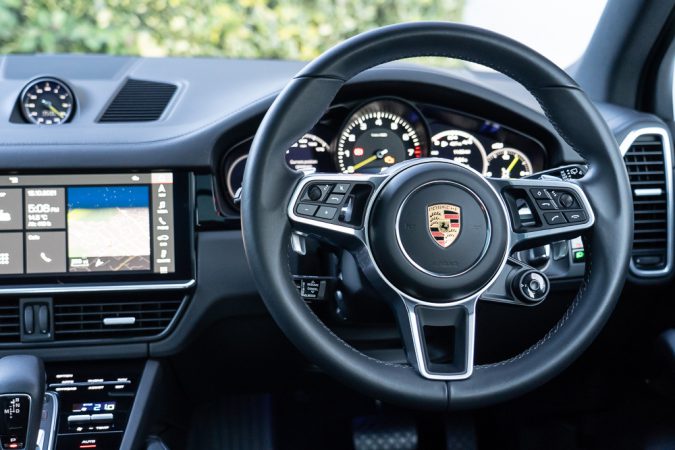 Then, the engine and motors start revving higher, as it unlocks a burst of power to shove you along. It's pretty handy to have for those quick motorway overtakes. Suffice to say, this is just the tip of the iceberg to what the Cayenne is capable of. The overall driving experience – bear in mind how chunky it looks – is pretty great. Deep inside, you have a very familiar 3.0-litre turbocharged V6.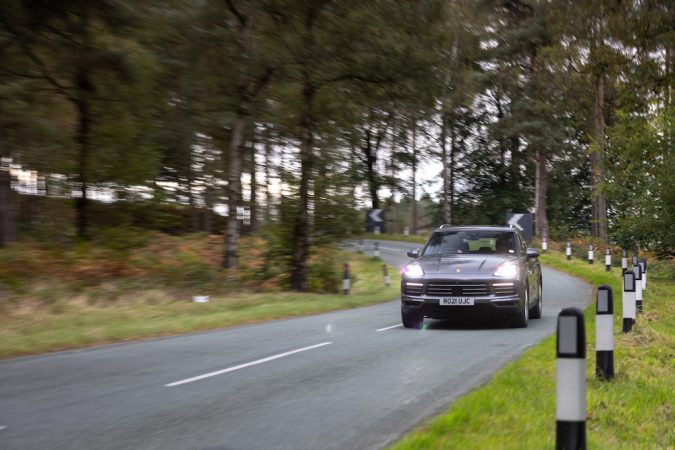 This alone should be good for an acceptable 340hp and 450Nm of torque. But then, you mate that with an electric motor on the rear axles. Altogether, the Cayenne E-Hybrid can muster a grand total of 462hp and a whopping 700Nm of torque. Mesmerising figures, I think you'll agree. There is a significant abundance of power, whenever you find that perfect slice of tarmac to attack.
To drive day-to-day, however, that pliability of its underlying performance is incredible to witness. You are able to select the drive mode to perfectly suit your mood. In Sport+ I found the car was too much on the edge and too active on the road, but I did really enjoy the car are lot more in its more relaxed driving modes.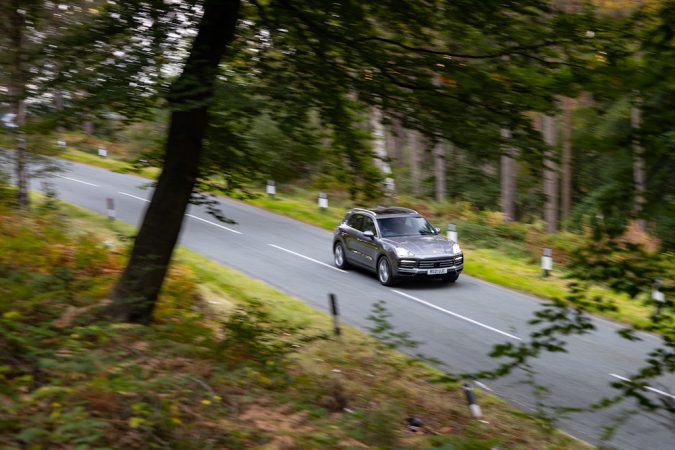 The Cayenne's a very capable SUV dynamically, without a shadow of a doubt. But I feel that, at the end of the day, it's best to keep the Cayenne E-Hybrid at a more modest pace. Drive it fast, but not really trying to push it to its limits is where the Cayenne is the most pleasant at. Here, you can extract the most amount of enjoyment, with a healthy balance of sportiness and comfort.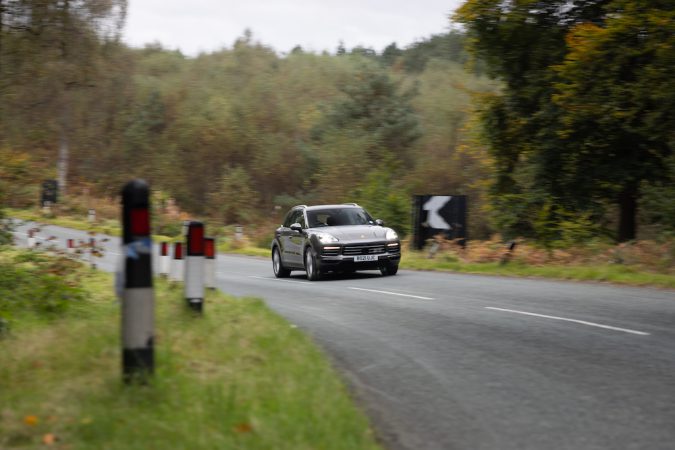 In other words, I think its performance should only really be exploited every other mile rather than all the time. That 700Nm of torque is best deployed strategically. It's not a 911 or a 718 that you can chuck it into a corner at speed, brake hard, and kick the tail out. What it excels most at is as a grand-tourer. In this scenario, and paired with its hybrid powertrain, it's supremely serene and quiet.
What Is It Like Inside?
Another lovely aspect of the Cayenne is just how magnificent the interior is. Maybe that's entirely a surprise, given that it's a Porsche. Ah, what a lovely place to spend time in. The build quality and the sumptuousness of the materials is outstanding. Even among the luxury SUVs at this price point, few can compare. If you have owned any Porsche's in the past you will enjoy the typical Porsche touches all over the cabin, it is simply a nice place to be.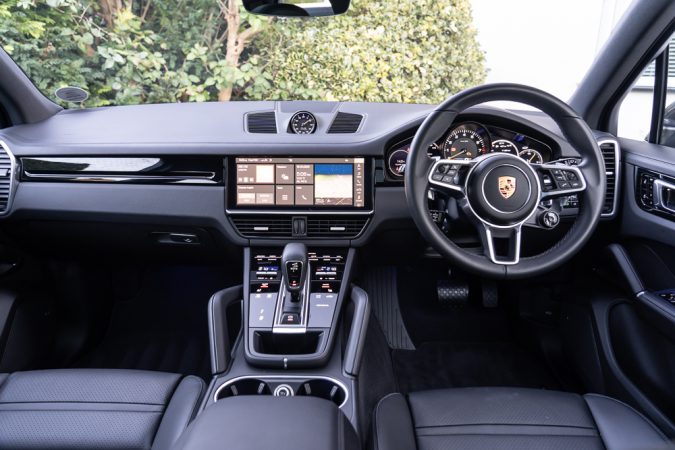 The steering wheel is identical to what you'll find in a 911, and it's the perfect size and shape. Near the bottom of the wheel, we have a Ferrari-esque "Manettino" drive mode selector that we gushed over earlier. Oh, and there's a classically Porsche five-dial gauge cluster. The central dial is an old-school analogue set, flanked by digital dials that are oh-so-wonderful to use and configure.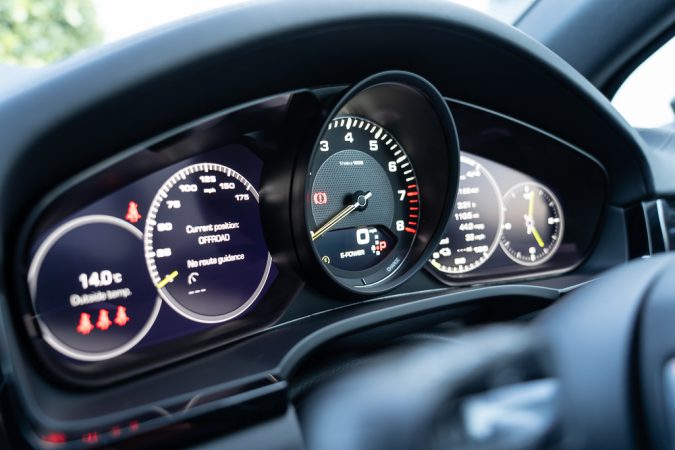 The general techy bits and bobs in the Cayenne E-Hybrid are fantastic to use, as well. Getting in for the first time, you may be daunted by the infotainment system. The user interface, at first glance anyway, seems pretty busy. Though give yourself a few minutes, and you'll soon learn your way through it. Moving further down, you have touch-sensitive buttons on the centre console.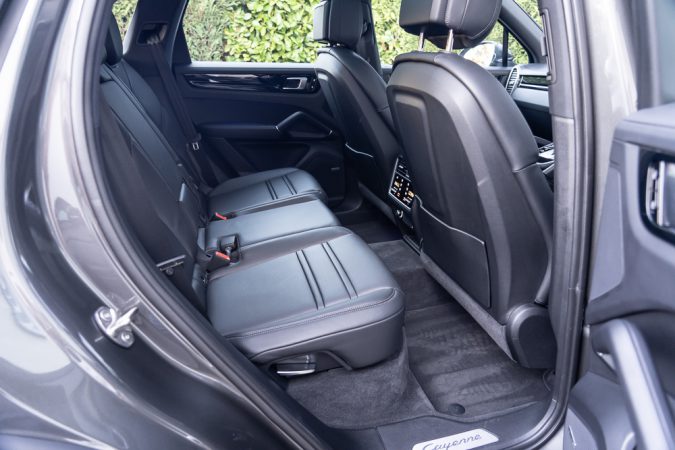 Physical buttons would've been nice, but Porsche are keeping with the times here. Still, at least these touchpoints have some haptic feedback, so they can be somewhat intuitive once you get used to them. Although, they can get covered quickly with fingerprints. One huge upside to the Cayenne's excessive dimensions is the interior space. The rear passenger legroom is plentiful, as is the gigantic boot further back.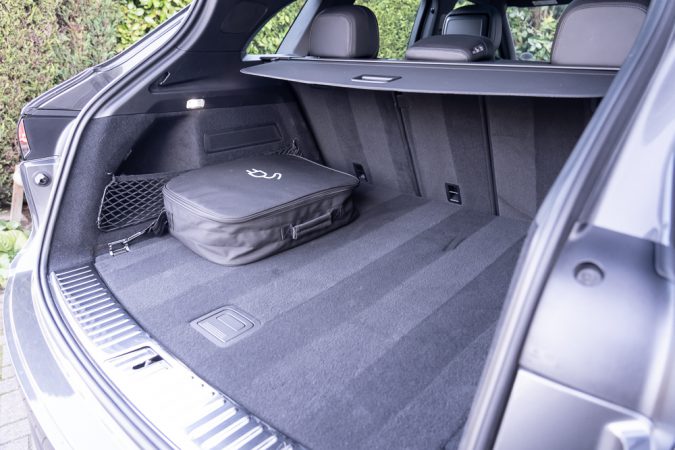 The Experience
I had around 300 miles worth of seat time in the Cayenne E-Hybrid, which should be enough to find out how it is to live with one. Unlike the sportier GTS and Turbo versions, this E-Hybrid version was primed to be a more "entry-level" Cayenne spec that most folks are going to get. So, the fact that it's a hybrid makes it that much more appealing, and I reckon you'll appreciate its fuel economy.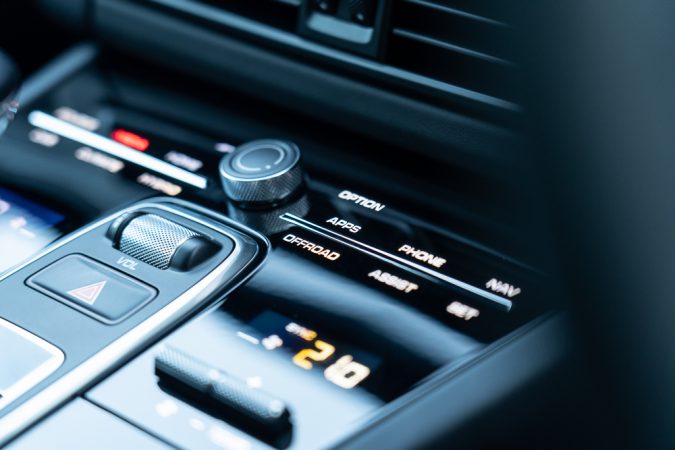 For longer journeys, it can manage an excellent 400 miles or more with a single tank. Underneath, you'll find a relatively small 17kWh battery pack. You can charge it with a standard 7kWh home charger. Nevertheless, that relatively small battery doesn't take much to top it up, just around 3 hours.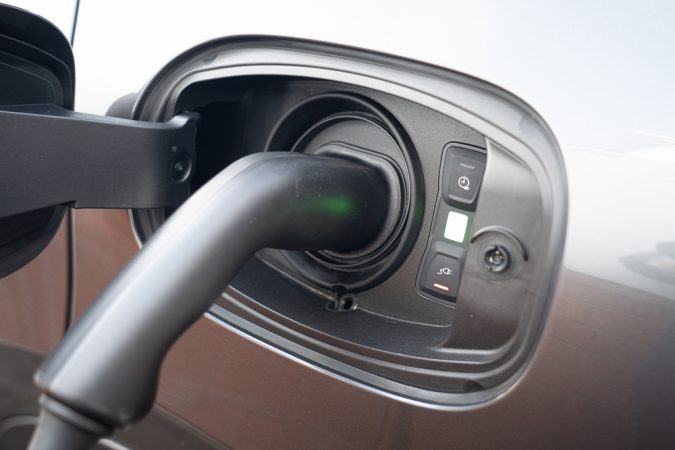 In its fully electric drive mode, it can happily crank out 25 to 30 miles without a bother. If you turn it up to its hybrid mode, the powertrain switches between petrol and volts seamlessly. The computers could even judge and calibrate the hybrid system based on what you've set in the satnav. It can thus figure out what sections of the journey are best done with the engine, motor, or a mix of both. Now that is very clever.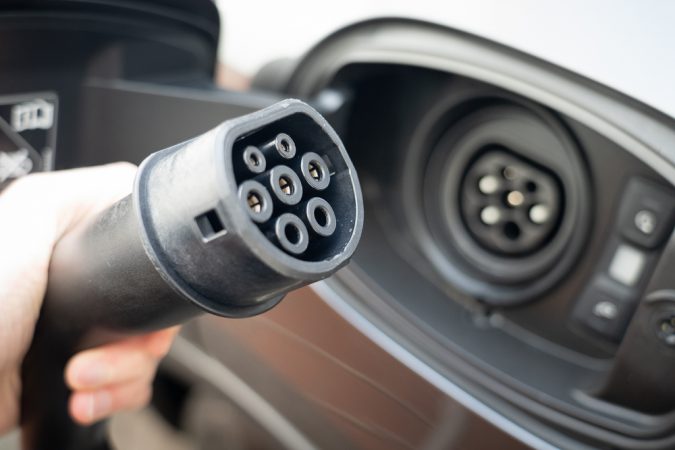 To add to the experience, our E-Hybrid Cayenne here has a set of adjustable air suspension. Which, mind you, can hunker 2.2-tonnes of metal very low to the ground. Alternatively, you could also fine-tune what terrain you're driving on. I doubt anyone's going to want drive this off-road. Still, at least you can moderate its traction on gravelly, rocky, muddy, or sandy surfaces respectively.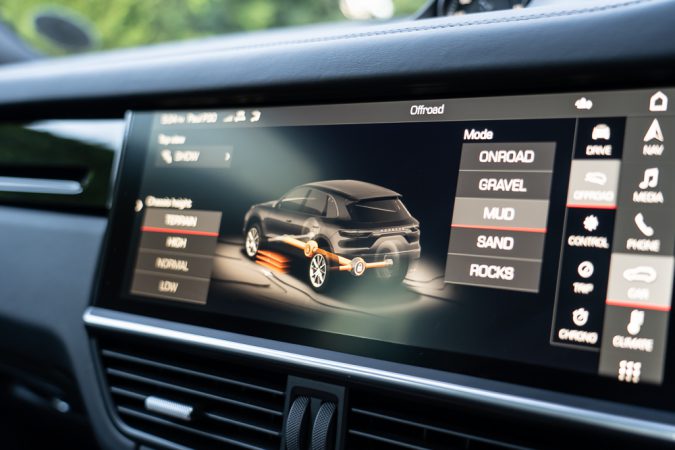 Porsche Cayenne E-Hybrid Cost
A bit caveat of what's generally a shockingly good all-rounder SUV is its price. The Cayenne E-Hybrid starts at £69,980. That Porsche badge definitely commands a hefty premium and it should. What's rather interesting is just how costly the Cayenne can get once you start ticking away at the options list. As you see it here, our E-Hybrid would set you back £88,336.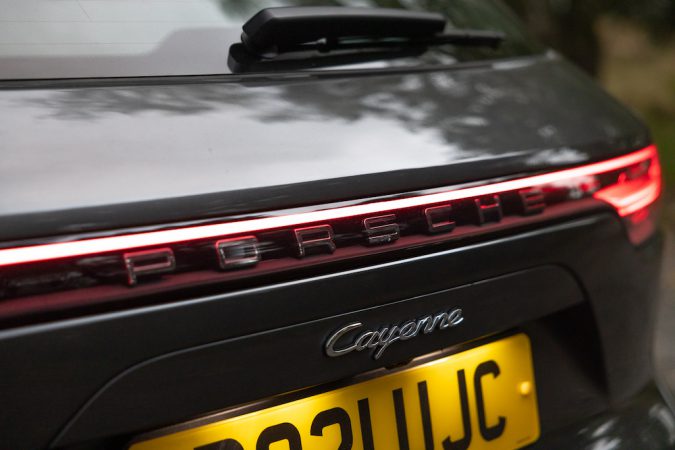 I'd argue strongly that some of those options do make a huge difference in the overall experience. Panoramic roof options can be had for £1,422. This, I feel, is a must-have as it adds this welcomed airiness and light into the cabin. That adaptive air suspension with adjustable ride height includes Porsche's active suspension management (PASM) system. All of which costs another £1,511.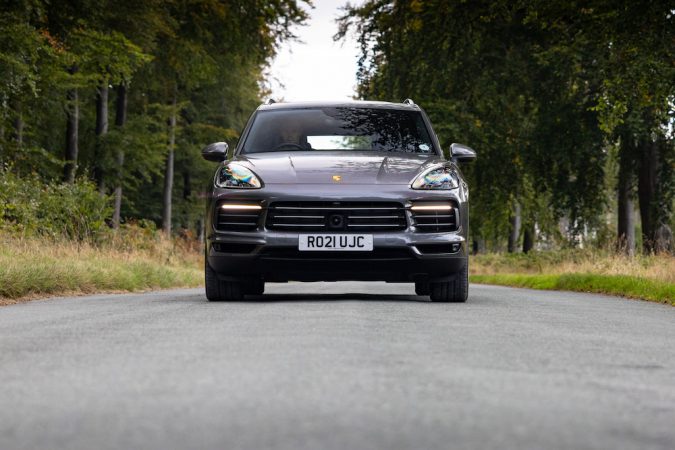 It's one of the pricier extras, but if you're planning to use this as an all-season runabout, it could be quite handy. You can opt for rear-axle steering at a tune of £1,448. For starters, this should make the gargantuan Cayenne that tiny bit easier to manoeuvre at a fast pace. Adaptive cruise control adds £1,203 to the price tag.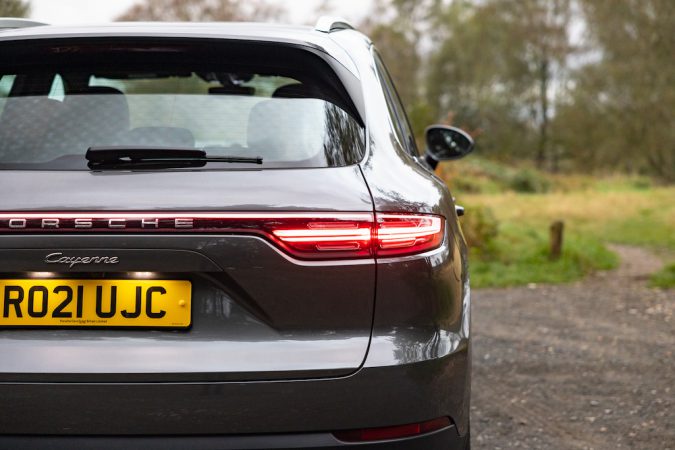 In my experience, this is an expense well worth it for the convenience and ease-of-use factor. Just as good of an upgrade is the Bose sound system. If you're an audiophile, £956 ought to be a fairly small price to pay for crisp and booming audio quality. The 20-inch alloys here are quite an expensive upgrade, at £1,355. But the Cayenne's stance looks so much better with them, so why not?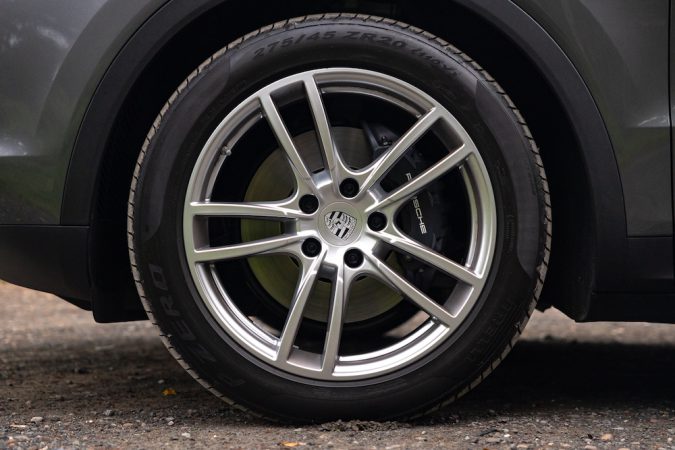 Verdict
Bang-for-buck isn't the first word that comes to mind when you're building the perfect Cayenne. If you're looking for value, something like a Kia Sorento offers that in spades. Moreover, it's arguably just as good of an SUV for where sports utility vehicles truly matter. But the Cayenne tunes every little aspect and criteria up a notch to test the threshold of what an SUV can be.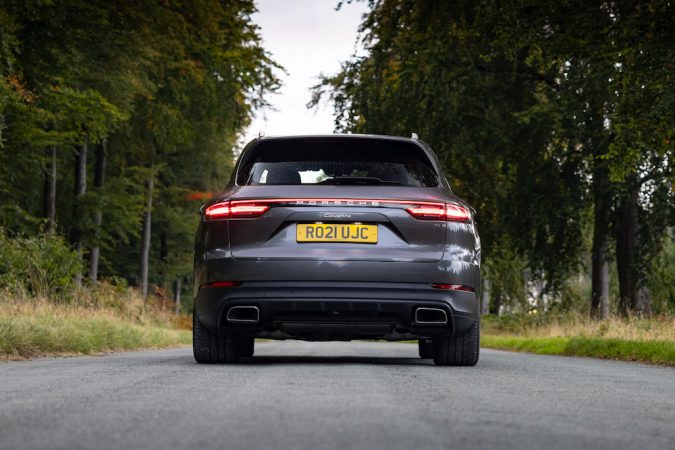 The Cayenne E-Hybrid is the perfect daily driver, with a tranquil and composed character. That's if you're being reasonable with the throttle pedal as this thing does certainly move. With all that luggage capacity and interior space, it could double as a great family cruiser, as well. Yet, there's ample performance for when you absolutely crave it.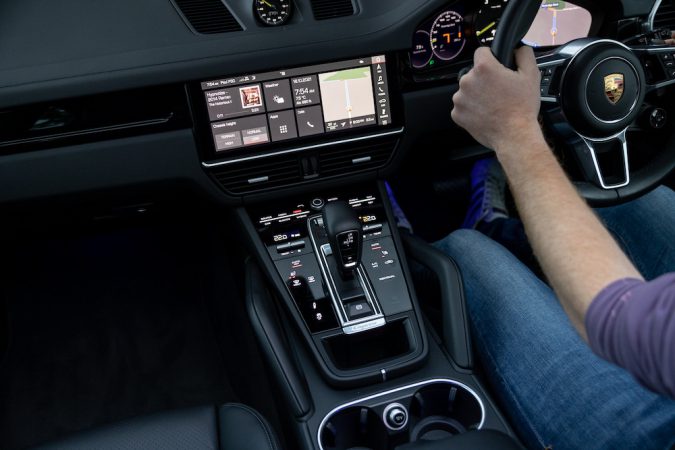 Just be careful with the options list, as it could quickly rise from being a premium car to one that you might just barely be able to afford. Undoubtedly, the Cayenne E-Hybrid will be another major contributor to Porsche's coffers. It does everything so well, from easy drivability, maximal efficiency, and practicality, that it's hard to find a reason not to buy one.

Specification
Porsche Cayenne E-Hybrid Specs

Price: £69,980
Engine: 3.0-Litre Turbocharged V6 Hybrid
Power: 462hp
Torque: 700Nm
Transmission: 8-Speed Automatic
0-62mph: 5.0 seconds
Top speed: 157mph
Weight: 2,295kg
Economy combined: 76.3-91.1mpg
CO2: 83-71g/km