For a car enthusiast, automotive nirvana might be found buried deep in some classic car show not too far away. It's always fun going to these events, seeing how folks of today are enjoying the motorcars of yesteryear. From rally homologation specials to 80s sports cars, or even ancient pre-war machines running around. I've since had the pleasure of recently attending one at the NEC in Birmingham.
Or, you might know it as the Practical Classics Classic Car & Restoration Show. It's certainly one of the largest such venues anywhere in the UK, with more than 1,000 classic cars on show. During my visit, I saw loads of car clubs in attendance, and a wide variety of barn finds on display. Plus, auctions were going on in the background, as well as people doing live work, repairs, and restoration in real-time.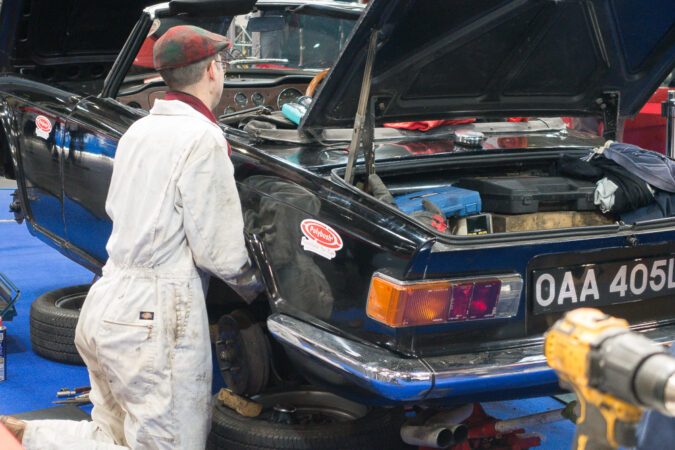 It was extraordinary to see. While you're there, you could educate yourself with workshops on how to work on panelling, machining, or painting a classic car. There was a live stage where some of the best restoration shops and specialists hosted talk shows on preserving old cars, amongst many other hot topics brewing around the car community. Of course, there's the usual urge to go shopping.
Dealers and pop-up parts stores sprung up all over the place. For the most part, you'll find trinkets or memorabilia. But if you're currently restoring a car, it may be a useful spot to shop for spare parts or old manuals. Aside from that, Sporting Bears was present, offering their usual Dream Ride event. You can pay to drive around in a special car of your choosing, where the proceeds would go to charity.
Loads Of Cool Cars, Even More Fun To Be Had
It wasn't just the various shows and events within the Practical Classics show that caught my eye. All the cars that you've ever fallen in love with back in the day are probably somewhere in there, too. The barn finds section of the show is where much of the more interesting cars are found. Even the rustiest of rust buckets carry so much emotion and stories, as you're left enamoured by their presence.
Some of them could use a bit of TLC and elbow grease, but some seem to prefer preserving them as it ages. For those that are restoring these cars, those live workshops are a great place to see how their owners are bringing them back to life. If anything, just having a chat with them is, in itself, well worth the experience. However, there are also plenty of much fresher and better-conditioned cars, too.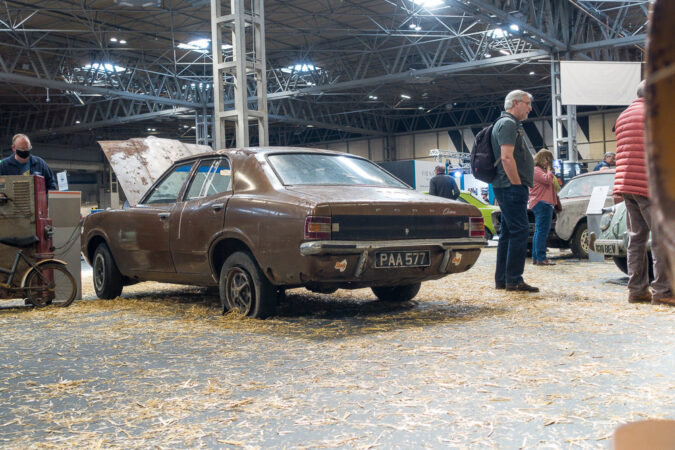 I walked past a couple of Audi Quattros, though one is clearly in a much better shape than the other. Then, there was an ultra-rare Renault Clio Williams, in addition to both a Ford Sierra RS Cosworth and Escort Mexico. That's not to mention an AE86 Trueno with Initial D livery, and a highly modified 911 Turbo, with extremely wide rear fenders. There are old Saabs, Ferraris, and everything in between.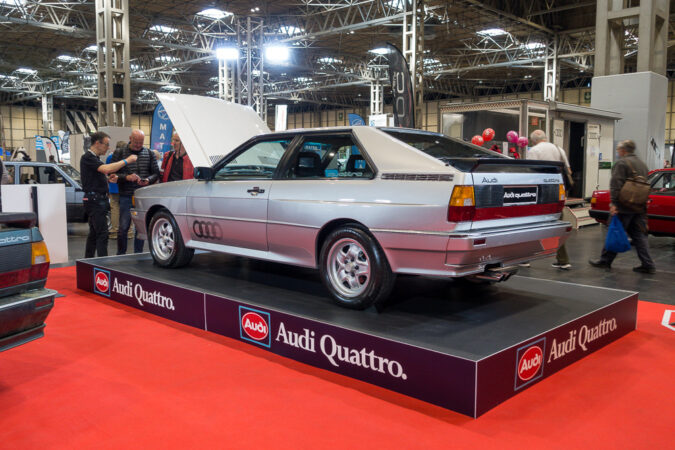 While I couldn't spare a lot of time at the Practical Classics Classic Car & Restoration Show, it was still a blast, nevertheless. If you're a huge car geek, or just want to see a new side to automotive culture and heritage, classic car shows like these are a great place to visit and spend time in. Who knows, you might even leave here with a newfound fascination and respect for old automobiles.