25 years ago, Prodrive and Subaru created an all-conquering monster, the original Impreza WRC car. To this day, it's become a legend and is well-regarded as one of the finest rally cars ever made. That same rally racer then inspired the creation of the road-going 22B. Only 424 of these 2-door Imprezas were built. While some say that it can't get any better than that, Prodrive aims to prove you wrong.
In comes the P25, both as a 25th birthday present commemorating the 22B. And, as a way for those folks at Prodrive to somehow make the 22B an even greater homologation special than it already is. Underneath, the P25 is a restomod born on the same chassis as the 22B. But, it's since gotten a diet, thanks to the extensive use of carbon composite to replace much of the old body panels and trim.
Lighter, Faster, And More Fun To Drive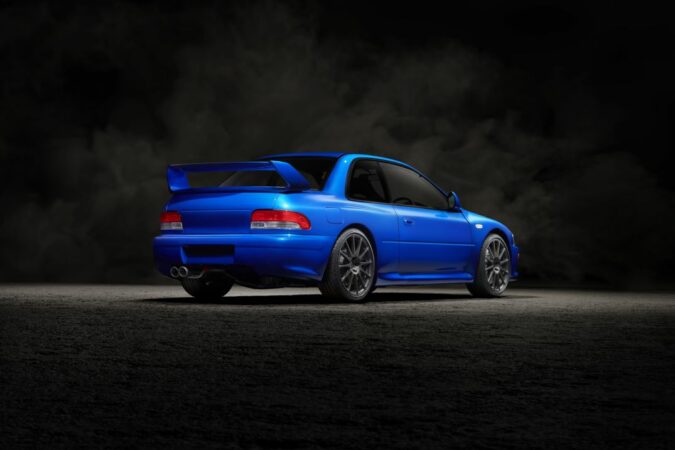 With all those weight savings, the P25 weighs just under 1,200kg. If that's not enough, it's also more powerful than the old 22B. Prodrive has swapped out the original running gear for a present-day 2.5-litre Boxer engine that Subaru currently uses. Although, it's been reworked inside and out by Prodrive. This includes the installation of a new Garrett turbo, intake system, and an Akrapovic race exhaust.
The P25's transmission is also a brand new 6-speed sequential gearbox, straight out of a rally car. This is then paired with an abundance of clever electronics, matching what you'd see in WRC today. That means a launch control system, as well as turbo anti-lag, among others. Everything else, like its tires, brakes, suspension, and more has been reworked too, with the goal of making it the ultimate 22B.