My 2013 Range Rover Evoque 2.2 diesel, with AWD recently had an issue. If you've been around here long enough, you might've seen it before. Thus far, I've owned this for the past 4 to 5 years, and it's mostly been pretty reliable and error-free. But recently, I noticed an odd error message coming up on the dash – "Gearbox Fault, Traction Reduced". Not a great message to get during the winter. So I got the car looked at by a professional.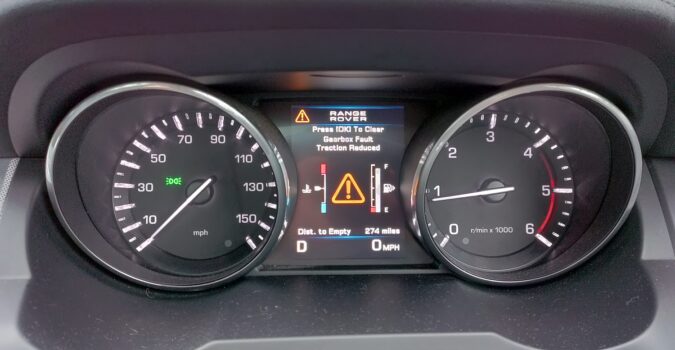 I sent it over to JMB Land Rover Services in Birmingham to have it looked into. And, with James Bent at JMB running the initial diagnostics check, a P1889-14 error code came up. It turns out, the underlying cause of that error message is a faulty oil pump in the rear Haldex unit. If anyone out there owns an Evoque, this problem, in hindsight, appears to be a familiar and common issue.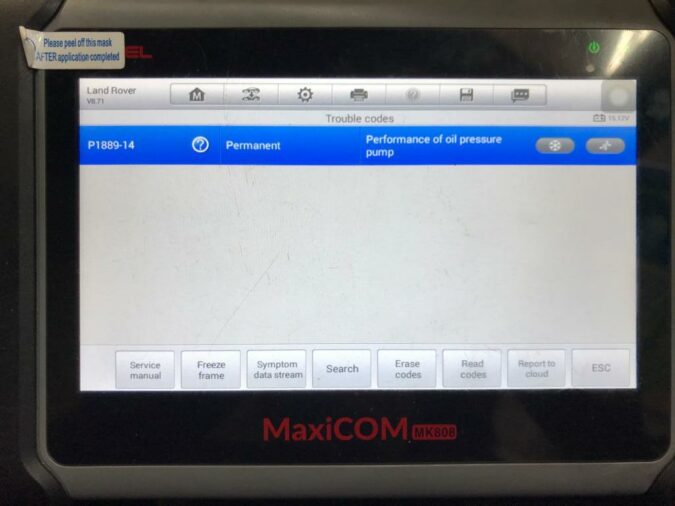 To give a bit of context, that Haldex coupling unit is a crucial component if you own a 4×4-capable Range Rover or Land Rover. It's vital for power delivery to the rear wheels, ensuring that you could leverage the 4WD system. In the case of the Range Rover Evoque, the system starts in 4WD from a standstill and then defaults to 2WD above 10mph, before only engaging 4WD when and if it requires additional traction. Or, when the computers detect any wheel slippage.
It's not just Land Rovers and Range Rovers either, as a variety of other makes and models use similar or derivative Haldex coupling units for their AWD or 4WD models. That includes Volvos, Fords, Volkswagens, Audis, Mercedes, and so on. This singular coupling unit is what turns your FWD vehicle into a 4WD or AWD all-terrain conquering machine at will. So, what is this Haldex thing and how does it work?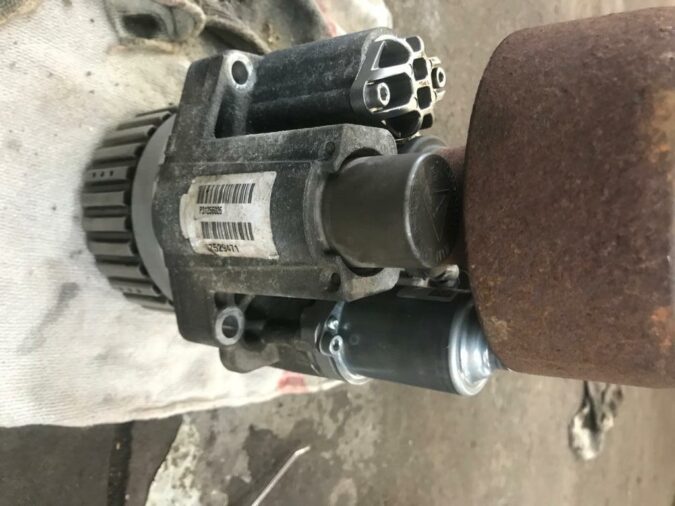 What Is Haldex, What Does It Do, And How Does It Work
Specifically, the Haldex coupling unit interacts with the Range Rover Evoque's (in this scenario) front and rear differential to create an electronically-controlled, permanent 4WD system. The main role of this unit would be to determine how much power should be directed to the rear wheels. Remember, the Evoque is mostly front-wheel drive on the road. But, a series of sensors and the differential itself monitors for any slippage.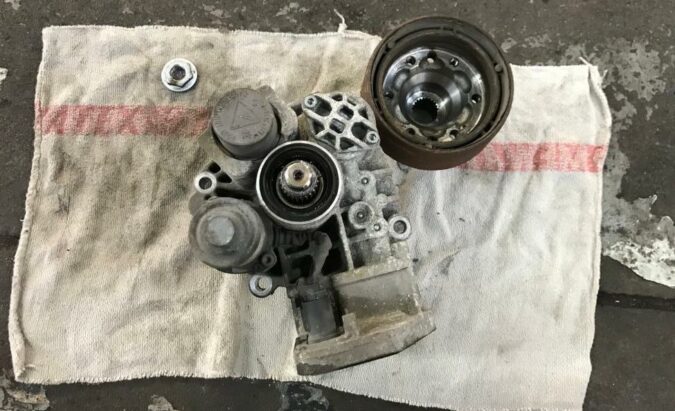 If there's any wheel slip present, the Haldex coupling unit (as directed by the Haldex's own ECU) is able to automatically distribute a bit of power to the rear wheels. Thus, engaging four-wheel drive between your front and rear axles. What I'm dealing with here (per the P1889-14 error code) is a faulty Haldex coupling unit that is responsible for transferring engine power to the rear differentials (more specifically the pump for the unit is the issue, we will get to that).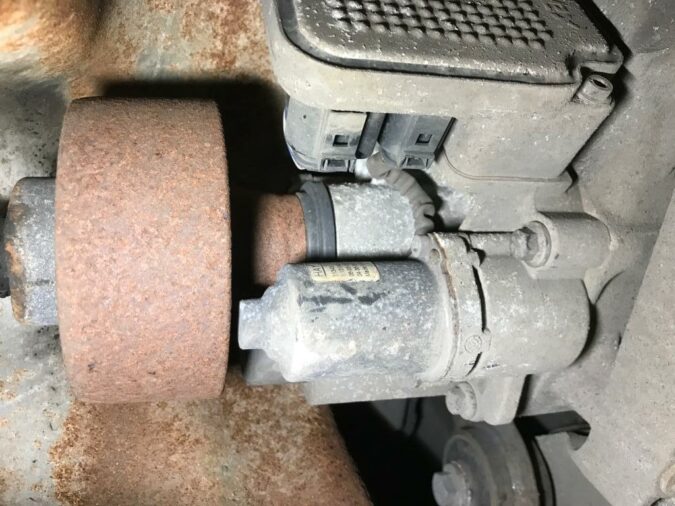 Now, depending on which Land Rover you specifically have (besides other models from different brands), there are varying iterations of this Haldex system. The earlier Land Rovers and Range Rovers worked with Gen 3 Haldex units. Meanwhile, later models have Gen 4 and Gen 5 systems. Since mine is a 2013 Evoque, it had a Gen 4 Haldex. Here's a brief list of which Land/Range Rover models had what Haldex systems:
Freelander 2 (L359 – model year 2007 to 2008) – Gen 3 Haldex
Freelander 2 (L359 – model year 2009 to 2015) – Gen 4 Haldex
Range Rover Evoque (L538 – model year 2011 to 2015) – Gen 4 Haldex
Range Rover Evoque (L551 – model year 2016 to 2018) – Gen 5 Haldex
Discovery Sport (L550 – model year 2015 to 2017) – Gen 5 Haldex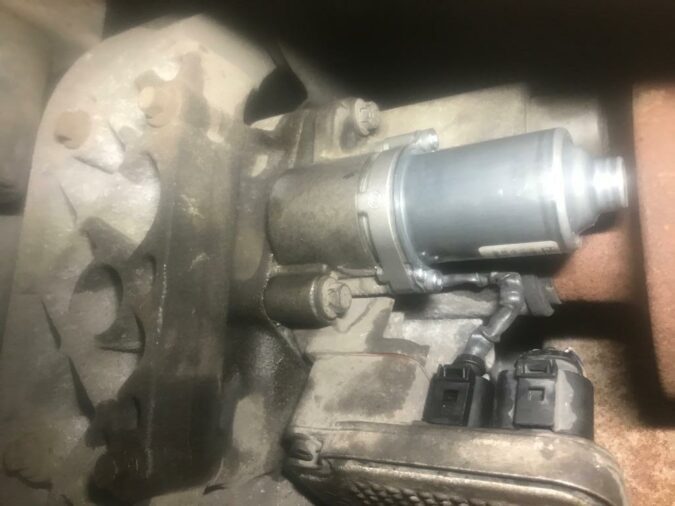 The reliability of this Haldex system seems to vary a bit from one use case to another. For Land/Range Rover owners, I've noticed that some owners have driven beyond 100,000 miles without any issues or the need to undertake services. On the other hand, there are other owners who've had to replace their Gen 4 or Gen 5 Haldex oil pumps and filters (among other parts) before even breaching past 30,000 miles.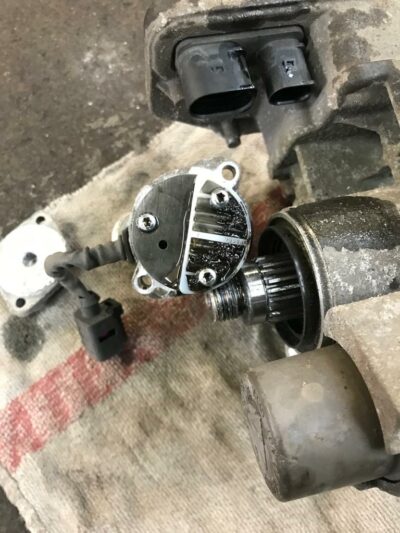 Diagnosing The Haldex System Faults
If your car does have a Haldex system error, you might notice error messages such as (including the one I saw – which may vary from one model of car to another):
"Gearbox Fault, Traction Reduced"
"2-Wheel Drive Only, Traction Reduced"
"HDC Fault, System Not Available"
"Transmission Fault"
For more insight, detailed explanations, and extensive guides concerning Haldex-related problems, check out Haldex Repairs for additional references. They even sell bundled service kits (including the oil filter as well as the pump), if you need to fix them yourself. Haldex Repairs also has a lengthy catalogue of every single Haldex-related OBD trouble codes that you can refer to, as well as diagrams and instructions.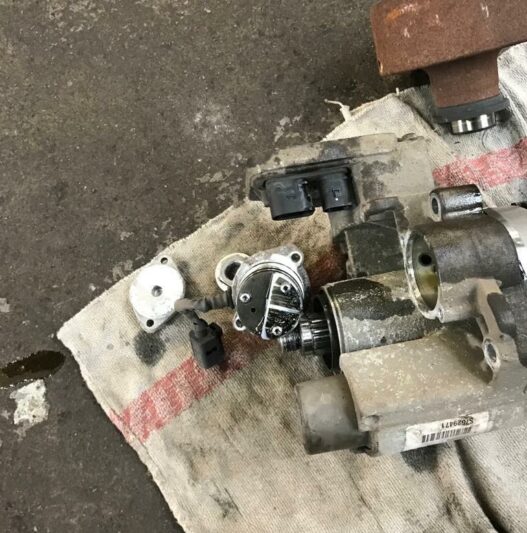 But going back to diagnosing the issue, James at JMB noticed that my Evoque's Haldex oil pump in the rear, after inspecting it closely, was clogged up with gunk. Ultimately, this entire oil pump has failed and needs a replacement, including the now-dirty oil filter. James at JMB Land Rover Services ordered the spares, and agreed to sort out the replacement for me at a decent price.

If you do need any Land/Range Rover-related repairs or services done, do check out JMB's webpage, and maybe consider giving them a call or visiting their garage… We'll attach their contact details at the bottom of this article. For now, what needs doing is removing the old oil pump and filter, and replacing them both. For more details on how this process is done, do check out these videos that we've attached below.
Replacing The Haldex Oil Pump And Filter
Here's a general and simplified step-by-step of how JMB fixed my Evoque:
They order an entire service Haldex service kit. That included the replacement oil pump, replacement oil filter, as well as a bunch of other fittings. Plus, another crucial element is the oil itself (a bit more on that later).
To begin the diagnosis and replacement process, they first had to remove the old (and worn) Haldex oil pump and filter. This is not as hard as it might look – we'll touch on a bit more in a bit.
Then, JMB had to fit the new oil pump and filter.
Once that was done, they had to re-fill the Haldex oil pump and filter with fresh oil. It's worth mentioning, if you're keen on doing this yourself (or even entrusting someone else to do it), you have to re-fill the pump and filter with the right and specific type of oil. One of the most common causes of Haldex coupling issues and failures is owners or technicians mistakenly filling the Haldex system with regular differential oil, instead.
Last but not least, JMB also helped out with updating the Haldex system's ECU. This control module is the brain that tells your Evoque when to engage the power at the rear wheels.
So, about that Haldex oil pump and filter… The oil pump is fairly accessible once you get underneath your Evoque. Unfortunately, the same can't be said about the filter housing. The latter requires a bit of finesse to get to. That's especially with the prop shaft getting in the way. The ease and simplicity of replacing the oil pump or filter might vary from one car to another, though. So, it's worth researching beforehand.
Closing Thoughts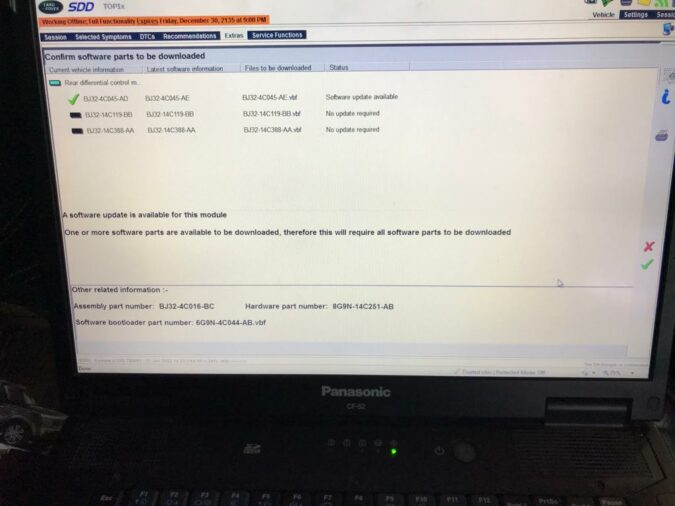 Another fun fact that I learned while researching this subject, is that couplings on Gen 3 and Gen 4 Haldex systems appear to be mostly interchangeable. Although, everything else… Such as the control module, oil pumps, oil filters, and so on… Are specific to each generation. In other words, a Gen 3 oil filter or pump is not going to fit a Gen 4 system. So, that's one more thing that's worth bearing in mind.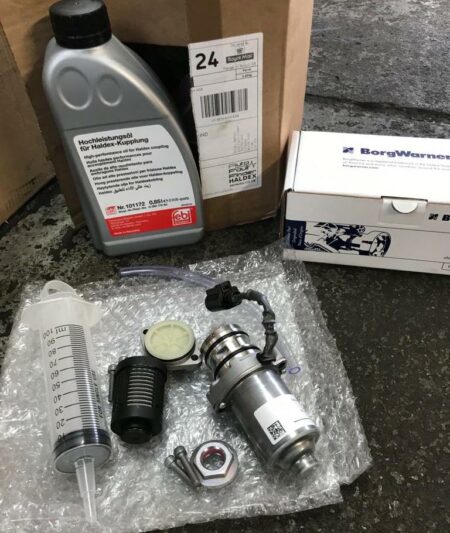 For now, though, I'm at least glad that my Evoque is running fine once again. No error codes or messages, and certainly no 4WD problems. So, if you need your Range/Land Rover's Haldex system serviced too, do consider giving James over at JMB Land Rover Services a shout. Here are his contact details, for your reference:
Address:
Unit 7 Century Industrial Estate
Shady Lane
Great Barr
Birmingham
B44 9ER
Phone Number:
0121 296 7820
0784 170 6366