The Range Rover is one of the automotive industries beacons. A status symbol of success, a default choice of people that require off-road excellence and a technological showcase of what can be achieved when machine and craftsmanship is blended together. And 2020 adds another notch on the wall of this icon, as it marks 50 years since the first Range Rover rolled off the production line, so what better way to celebrate your birthday by introducing a new special edition, and that's exactly what Land Rover have done. Welcome, the Range Rover Fifty.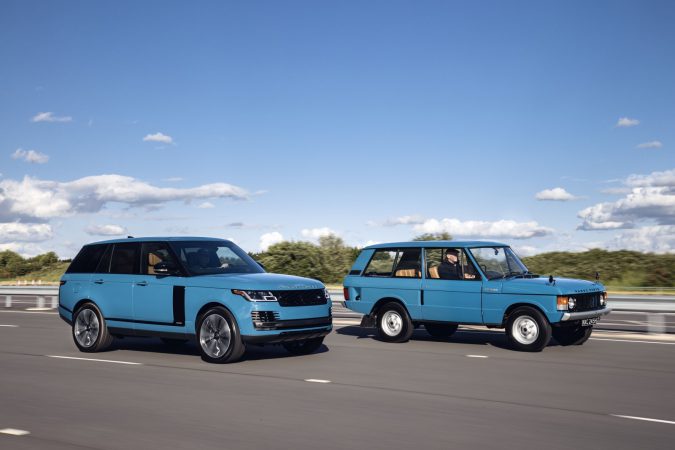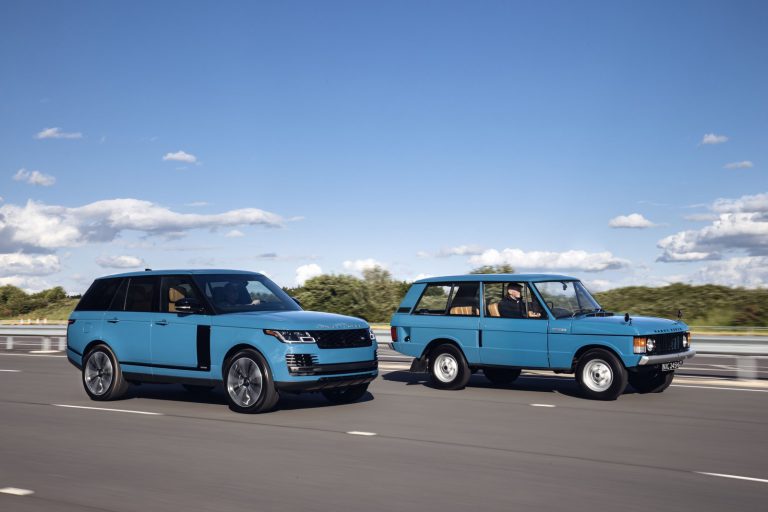 Range Rover Fifty – 50 Years Of Innovation
Over the course of its 50 year life, the Range Rover has been a pioneer of introducing new technologies and design methods. When it launched, it was the first SUV to feature a permanent 4WD system. Then in 1989, it became the first 4×4 to be fitted with ABS anti-lock brakes. As 1992 came around, electronic traction control was the first to be fitted to a 4×4 and automatic electronic air suspension. This was a big advancement, as it introduced the signature driving feel, both on and off-road, that the Range Rover is known for. The current model which was introduced in 2012, was the first SUV to have an all-aluminium construction, bringing in a more efficient, lighter, yet crucially a stronger Range Rover.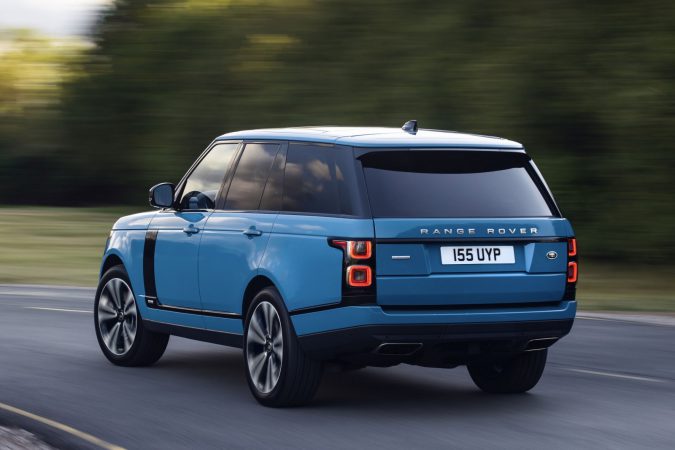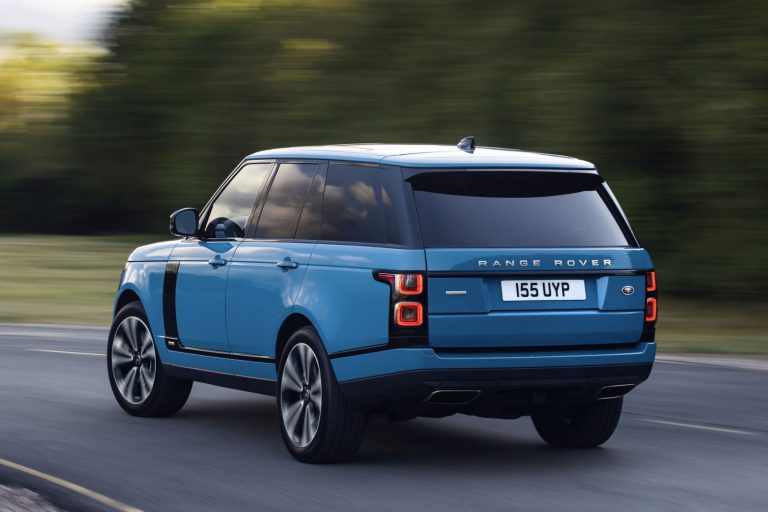 The clamshell bonnet, split tailgate, unique floating roof design and the trademark front vents have become a signature of the Range Rover design that has stood the test of time, and the modern-day vehicle not only has a distinct exterior design, but also interior levels of refinement and comfort are second to none.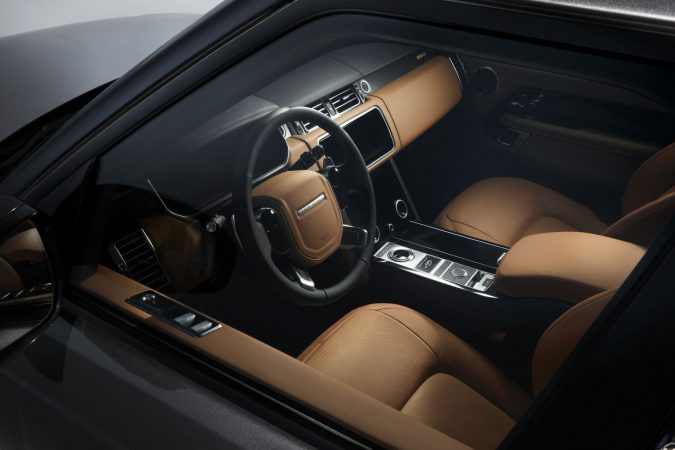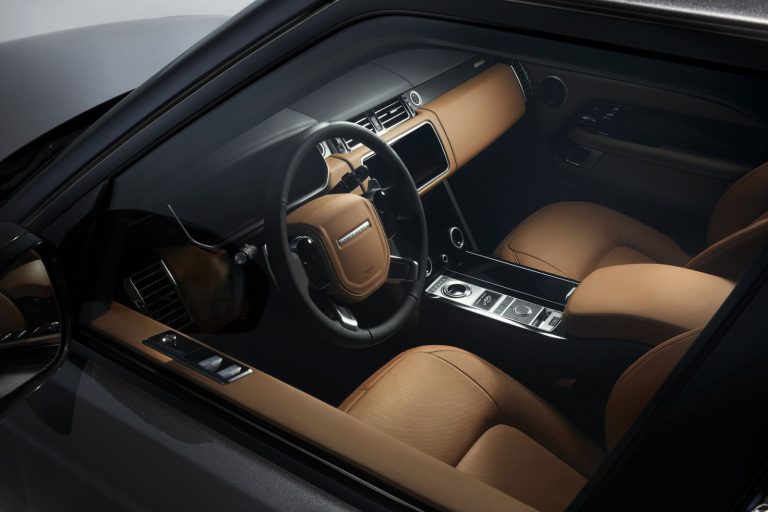 Exterior And Interior
The limited production run of 1,970, recognition of the year the original Range Rover was introduced, Land Rover have crafted a very special vehicle indeed. Bespoke exterior accents of Auric Atlas, two unique 22-inch wheel designs and unique badging adorned with a special Fifty script, that has personally been designed by Land Rover's Chief Creative Officer Prof Gerry McGovern OBE. This will appear on the exterior and interior, including headrests, illuminated treadplates, dashboard and the "1 of 1970" centre console commissioning plaque.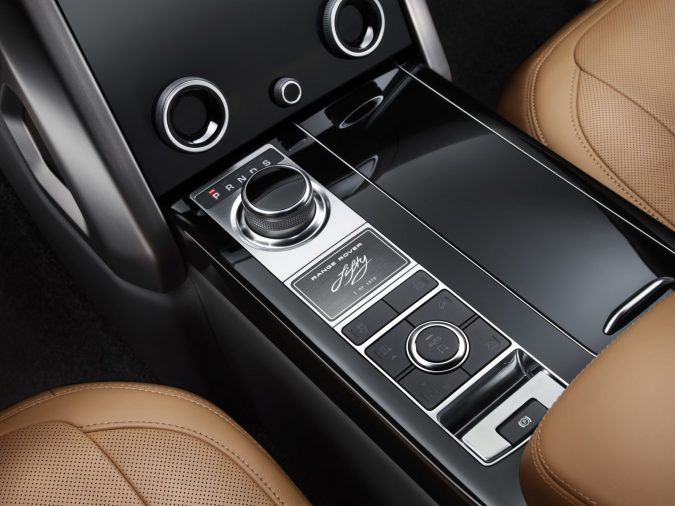 The Range Rover Fifty will be available in standard and long wheelbase designs, and customers can choose four curated designs: Carpathian Grey, Rosello Red, Aruba and Santorini Black. To add to this, the Land Rover Special Vehicle Operations division will allow, in extremely limited numbers, one of three Heritage exterior solid paints from the original Range Rover paint palette: Tuscan Blue, Bahama Gold and Davos White. A range of powertrains will be available, ranging from a P400e plug-in hybrid version, a diesel variant and then topping out the range is a 510bhp 5.0-litre V8 supercharged petrol.
High-end yachts, fine furniture and first class airline seats. That's where Land Rover looked to for inspiration when designing the interior of the latest generation of Range Rover, and the celebratory Fifty model carries that tradition over. More space and luxury, the interior is crafted with leather seats, aluminium trim and superbly crafted soft touch buttons that give a premium feeling whenever they're used. The transmission select dial rises when the ignition is turned on, to give the feeling that the vehicle is ready and awaiting your command.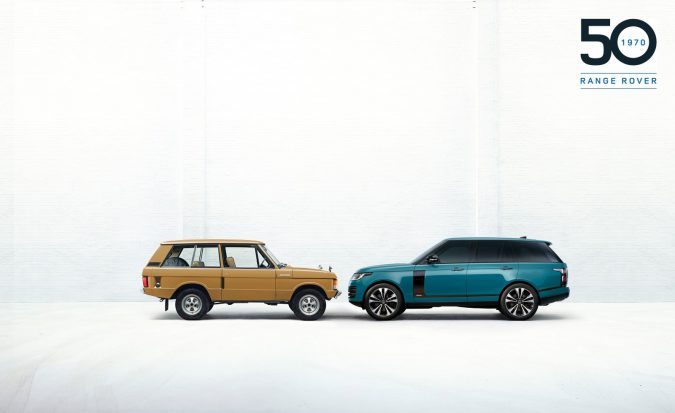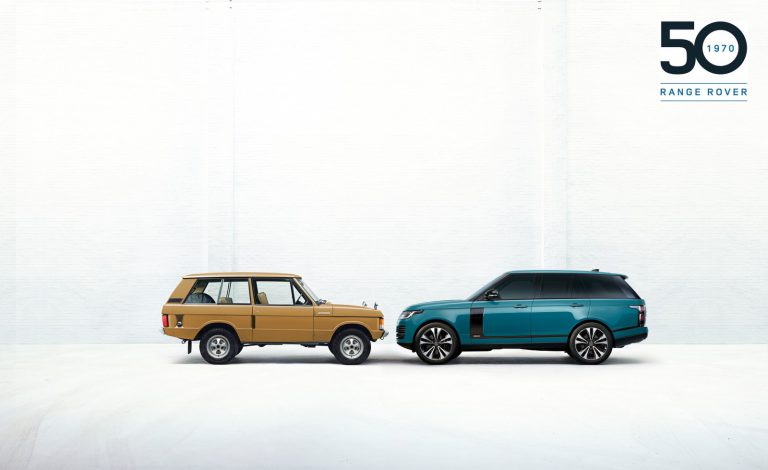 Automotive Legend
"In the world of luxury vehicles, the Range Rover as always stood apart as peerless and enduring. Its unique and pioneering sensibilities together with an unrivalled engineering approach have been the intrinsic values which our customers have admired since the first of the breed was revealed in 1970" Those are the words of Prof Gerry McGovern OBE, but I think it's more than that. The Range Rover has gone on to become an expression of luxury and unrivalled versatility. How many of us have seen a deep patch of water and thought "I could get through that in a Range Rover"? I know I have. With over a million sales since it was launched in 1970, The Range Rover has ensured it's place in the record books. and with off-shoots in the Evoque and Velar proving successful, here's to another Fifty