The Maserati GT2 Revealed
In a thrilling announcement at the 24 Hours of Spa, a high point of the international motorsport calendar, Maserati lifted the veil on its latest track marvel – the Maserati GT2. This prestigious event marked the car's official world debut, following an announcement and rigorous testing phase back in March.
The Maserati GT2 represents Maserati's triumphant return to GT competitions, where the brand previously made its mark with the victorious MC12, reigning supreme from 2005 to 2010.
A Fusion of Maserati's Past, Present, and Future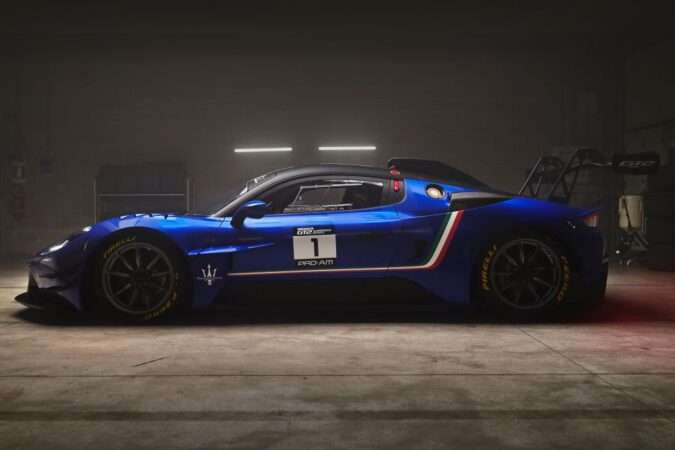 The Maserati GT2 stands as a compelling synthesis of Maserati's rich legacy and ambitious future. Drawing from the revered MC12, the GT2 also taps into the best racing attributes of the MC20 super sports car, pushing its formidable 463-kW/621-hp Nettuno V6 engine to its limit.
As Maserati plots its future course, the GT2 promises to be at the forefront, ready to inscribe thrilling new chapters in motorsport history.
Built for Private Teams and Gentleman Drivers
Maserati's latest racing machine isn't just designed for the pros. It's a car dedicated to private teams and gentleman drivers. The Maserati GT2 merges a deep-rooted racing heritage, innovative technology, and a sporting attitude, qualities that have long defined the Trident's line-up.
The GT2 is designed to participate in championships and individual events within the GT2 class. Its track debut is set for the final stages of the 2023 Fanatec GT European Series, with plans to participate in the entirety of the 2024 season.
Maserati's Continued Commitment to Racing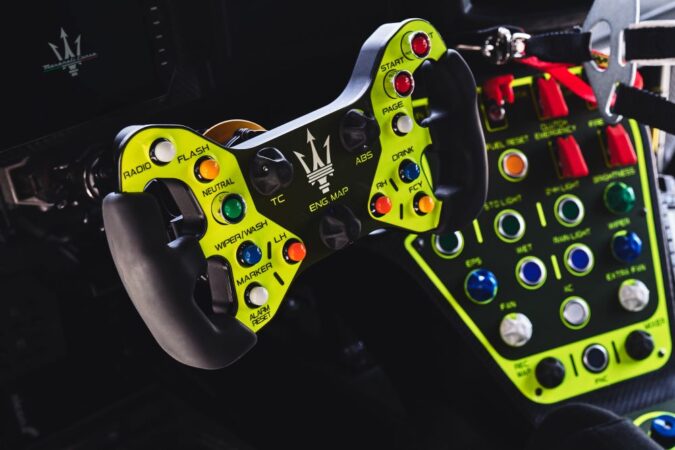 Maserati's return to GT racing is a strategic move, expanding its already-established presence in Formula E, as stated by CEO Davide Grasso.
Maserati's racing DNA and spirit are unmistakable. The brand's narrative has always flowed from the track to the road. The decision to re-engage in track racing underscores Maserati's ongoing commitment to nurturing its competitive passion, marking yet another milestone in its illustrious journey. The Maserati GT2 is more than a car.
It's a celebration of Maserati's return to the adrenaline-filled world of GT racing. This cutting-edge creation is a testament to the collaborative prowess of the Maserati Innovation Lab, Centro Stile Maserati, and the technical excellence of the Maserati dynamic simulator. Together, they've crafted a racing masterpiece that's all set to light up the track in 2023.