Collaboration for Innovation
In the quest for unrivalled in-car audio experiences, China's leading premium EV brand, Human Horizons, recently collaborated with Meridian Audio to deliver an innovative audio system for their new luxury EV, the HiPhi Y. The stunning EV made its European debut at the Goodwood Festival of Speed on July 13-16, 2023.
Immersive Sound Experience
The HiPhi Y audio system showcases the latest advancements in audio technology, offering a maximum output of up to 2,820 Watts at 10% THD, and up to 1,920 Watts at a mere 1% THD. Furthermore, the system utilises multiple digital signal processing technologies to optimise for in-car acoustics.
It's truly a luxurious listening experience designed to make your journeys more enjoyable.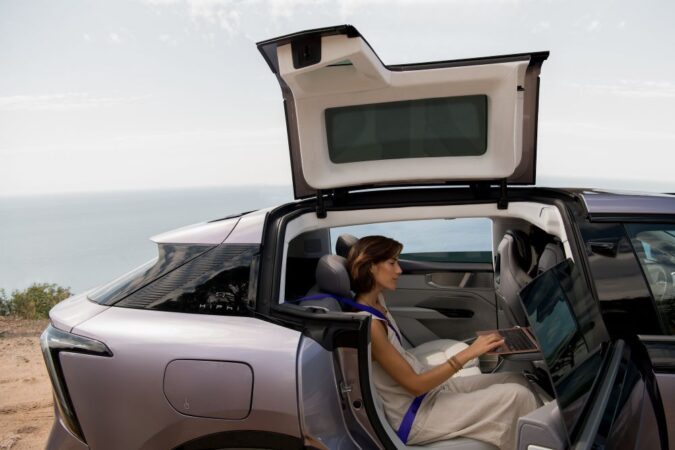 A Co-Created Masterpiece
To realise this innovative audio experience, Meridian's specialists were brought on board at an early stage in the vehicle's development. Their contribution helped in creating a system that seamlessly integrates with the car's unique design, rather than being an afterthought.
As Meridian Audio CEO, John Buchanan explains, this collaboration enabled them to deliver an uncompromised, high-quality system that fully adheres to their design language.
Global Appeal
The HiPhi Y was designed to cater to diverse markets, offering a 'high-tech' perspective of luxury that is predominant in the Chinese market, while also appealing to more traditional European notions of luxury. These considerations shaped the sound system and the HMI, ensuring a universally appealing vehicle.
Tailored Audio, Trimmed to Taste
The Meridian audio system comes in two trim levels: the Sonic Line with 14+2 speakers and the Sonic Pro with 23+2 speakers. The +2 refers to additional speakers integrated into the driver's headrest, which not only optimises sound quality and clarity but also provides navigation and other information, ensuring minimal disturbance for other passengers.
Harnessing Cutting-edge Technology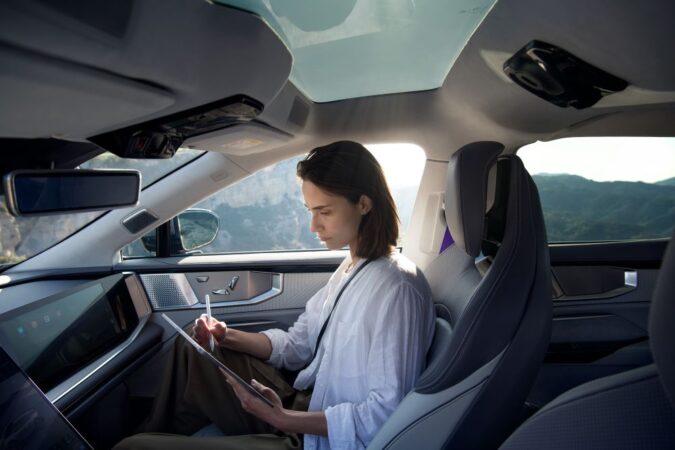 The secret to the HiPhi system's immersive sound experience lies in Meridian's suite of software technologies. One such technology, Meridian Horizon, employs adaptive upmixing to optimise sound localisation cues, thereby ensuring a more natural and stable sound imaging throughout the cabin.
Moreover, Meridian Intelli-Q uses available vehicle data to automatically optimise audio performance, ensuring the highest quality sound in every condition. With additional technologies such as Meridian Digital Precision and Meridian RE-Q, the system maximises the signal-to-noise ratio and intelligently tunes the audio system to the precise acoustics of the car, respectively.
Conclusion
The collaboration between Human Horizons and Meridian Audio has ushered in a new era of in-car audio experiences. With its rich audio output and sophisticated technology, the HiPhi Y's audio system sets a new standard for in-car audio. Whether you're a tech enthusiast or simply someone who appreciates a good sound system, the HiPhi Y promises a drive like no other.